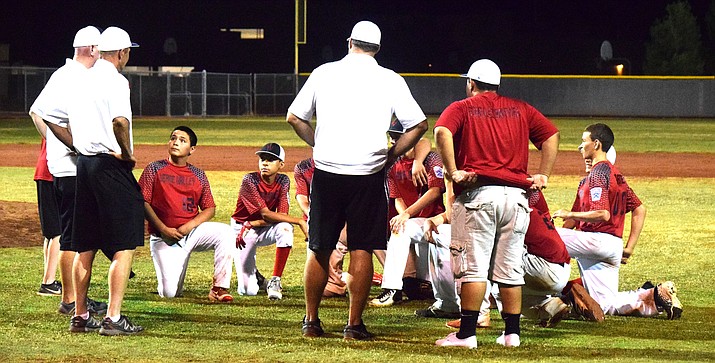 Originally Published: July 29, 2017 12:38 p.m.
Verde Valley Little League finished fourth at the Juniors All-Star state tournament.
VVLL went 3-2 at the tournament in Phoenix, surviving six days.
Verde Valley opened the tournament with a 5-2 win over Winslow on July 17. Then they beat Kingman North 16-4 on July 18.
Verde Valley won the District 5 championship earlier this month.
On July 20, VVLL suffered its first loss of the double elimination tournament, falling 5-4 to Clarendon. Verde Valley rebounded with a 7-6 win over Randolph two days later before getting knocked out by Continental Ranch, 17-4. Nogales, champions of District 8, won the state title and advances to the Western Region in San Jose.