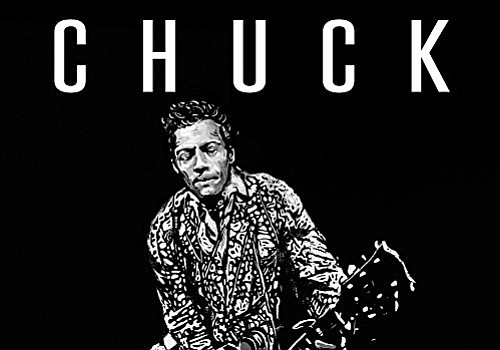 ---
---
Chuck Berry – Chuck
Dualtone Music
Chuck Berry, the father of rock & roll, is releasing his first album in nearly 40 years, which is comprised mostly of new, original songs written, recorded and produced by the legend himself.
"This record is dedicated to my beloved Toddy," said Berry, referring to his wife of 68 years, Themetta Berry. "My darlin' I'm growing old! I've worked on this record for a long time. Now I can hang up my shoes!"
Tracks include: Wonderful Woman, Big Boys, You Go To My Head, 3/4 Time (Enchiladas), Darlin', Lady B. Goode, She Still Loves You, Jamaica Moon.
Alison Moyet – Other
Cooking Vinyl
'Other', released by Cooking Vinyl, finds Alison Moyet at the top of her game, making exactly the music she wants to at this moment in time.
This is intelligent, adventurous electronic pop that's defined by Guy Sigsworth's signature soundscapes.
Tracks include: I Germinate, Lover, Go, The English U, The Rarest Birds, Beautiful Gun, Reassuring Pinches, April 10th, Other, Happy Giddy, Alive.
Com Truise – Iteration (2LP)
Ghostly International
Six years after Galactic Melt introduced the cosmic story of Com Truise, Iteration now concludes his sprawling saga. True to its name, the album is built on Com Truise hallmarks: neon-streaked melodies, big drums, robotic grooves, bleary nostalgia. But Iteration is also the most elegant and streamlined that Haley's singular music has ever sounded. At the album's heart is an elaborate narrative, one full of longing, hope, anxiety, and triumph.
Tracks include: ...Of Your Fake Dimension, Ephemeron, Dryswch, Isostasy, Memory, Propagation, Vacuume, When Will You Find the Limit..., Iteration.
Jason Loewenstein – Spooky Action
Joyful Noise Recordings
Jason Loewenstein has been a major force behind lo-fi pioneers Sebadoh ever since their pivotal 1991 record, "III". Along with fellow partner in crime Lou Barlow, Loewenstein has co-created some of the most influential releases in indie-rock, including the pivotal '90s albums "Smash Your Head on the Punk Rock", "Bubble & Scrape", and "Bakesale". Way back in 2002 Jason Loewenstein released his first solo album "At Sixes And Sevens" via Sub Pop. Now 15 years later, the follow-up has finally arrived. "Spooky Action" contains 13 new songs of unwavering rock.
Tracks include: Intro, The One, Navigate, Machinery, Correction, Dead, Sunset One, New Rocker, Superstitious, The Fuck Out, Hey Hey, Fall into a Line, Light the Room.