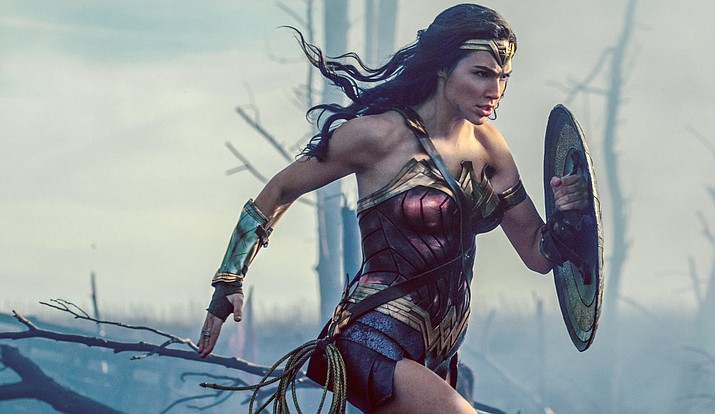 ---
---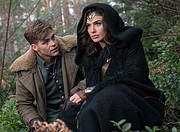 Wonder Woman is a film that brings some mixed feelings about watching it for 2+ hours.
There are the traditional segments of intense, over-the-top action, with extensive crash-bang CGI sequences that adhere to the legend of the woman of wonder.
She is the super hero 'woman of steel' devoted to justice and peace.
There is nothing I would criticize about this aspect of the film. It is what to expect if you have followed any of Wonder Woman's career since her comic book inception in the mid-1940s.
But for much of Wonder Woman, the movie, there is talk, talk, talk that is intended to reveal the origin of Wonder Woman, whose real name is Diana Prince. Gal Gadot plays the role of Diana Prince, one of the Amazon women who live on an obscure island.
She fills the role beautifully. The world is being consumed by World War I, but the Amazon woman are unaware of any happenings away from their isolated habitat. A war plane crashes into the sea off the coast and the pilot is trapped under the surface. Diana sees the crash and leaps into the sea to save the pilot.
He is Steve Trevor (Chris Pine), fleeing from the Germans who have discovered that he is a British spy.
She learns from Trevor of the war, its horrors, destruction and massive loss of life around the globe. She also learns there is a type of human that is not female! Diana attributes the apocalypse to Ares, the god of war. When Trevor returns to civilization to make his contribution to the war effort, Diana goes with him. She is determined to find and destroy Ares, thereby saving many lives in the world. The action here is slow and steady and somewhat boring. Trevor reunites with three associates, all oddball types intended to add some humor to the film.
When they do encounter German military, the action starts and continues for a pretty long time. And the music is pounding to heighten the effect. Diana pulls all the stops in wiping out cadres of German soldiers. She is able to stop bullets with her armor, and deliver devastating blows to her opponents — and she can leap tall buildings with a single bound. Gal Gadot as Diana Prince, AKA Wonder Woman, will be reunited with Superman and Batman in the film Justice League due out in November. Wonder Woman is at Harkins Sedona 6 Theater.