Young Cowboys boys basketball impresses with work ethic
Originally Published: June 17, 2017 2:06 p.m.
While Camp Verde High boys basketball is coming off a tough season and lost four seniors, the Cowboys are optimistic as summer play nears its end.
Camp Verde head coach Daniel Wall said the young Cowboys worked really hard in the spring, in things like lunch work-outs.
"We have a pretty young group of kids this year, we lost quite a few seniors, so that's been fun in the fact that they're really excited about it, they're really interested in getting better and they worked really hard in the spring," Wall said. "They've been showing up every day, just very committed kids, so it's been fun to work with them."
Wall said the Cowboys are working on a lot, that's what summer is for.
"We have a lot of growing up to do, got a lot to learn, how to play hard consistently, especially on the defensive end, kinda what type of shots to take, when to attack and when not to attack, things like that," Wall said. "I think we've been using that pretty well to try to teach and learn some stuff."
The Cowboys don't have players splitting time with other sports like Mingus Union basketball, but they do have four at the Hume Lake Summer Camp.
"It's been going pretty good," said Camp Verde sophomore Abe Gonzalez about summer play. "It's tough because we've been losing players due to injuries and because some have gone to Hume Lake and some guys have had to step into bigger roles and we're short handed but we're going to give it our all every play, that's for sure."
While the Cowboys lost four seniors, Gonzalez was second team All-Region.
Last season Camp Verde went 6-21.
With four seniors to replace, players like Ishmael Hogan have stepped up into bigger roles.
"Last year, I don't know, it felt like we weren't playing to our potential last year, but this year I feel that the new players that are in their new roles are playing to their expectation, they want to win so I think that's the difference, they have the desire to win," Hogan said. "We were the lower guys, we weren't really the guys that were relied on and now that we've stepped up in a role, we're the guys that coach is relying on to win every night."
Wall said Hogan has surprised him.
"I wasn't quite sure where he was going to go but he's done a great job this summer," Wall said. "He's definitely exceeded my expectations, just sharing the ball and playing defense especially, those are my big goals with him."
Wall said Dayton Smith and Gonzalez have also been impressive.
"I think Dayton's taken some steps in the right direction, he's starting to finish a little bit better, especially recently, so that's been really good to see," Wall said. "I think Abe's improving, he's definitely gotten stronger since last year, finishing a little bit better also Chase has gotten better, he's been
Photo Gallery
Mingus Union At Camp Verde Boys Basketball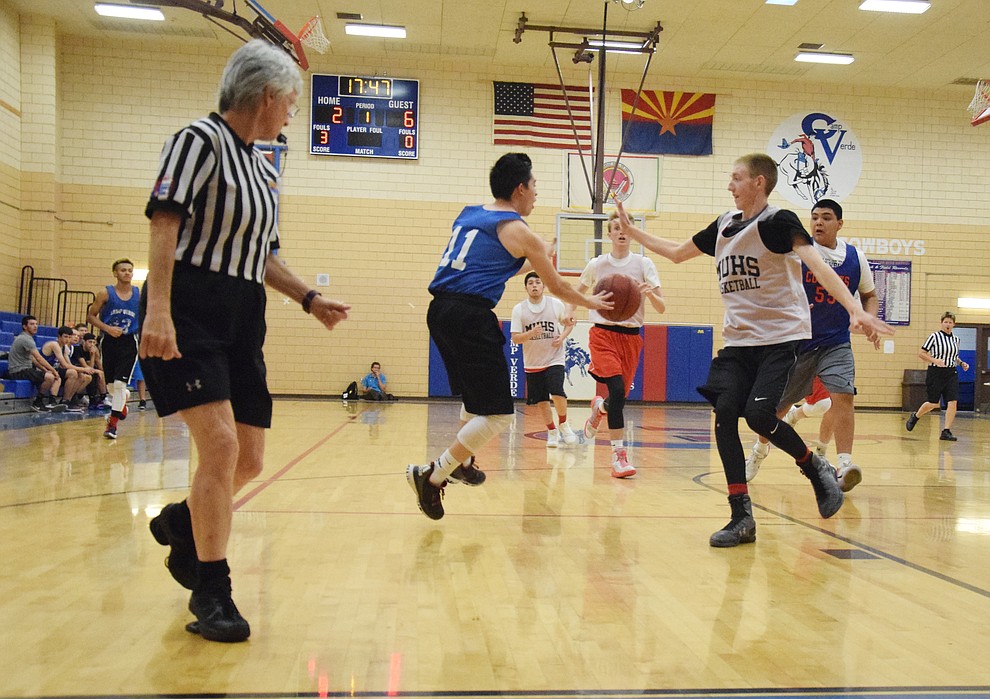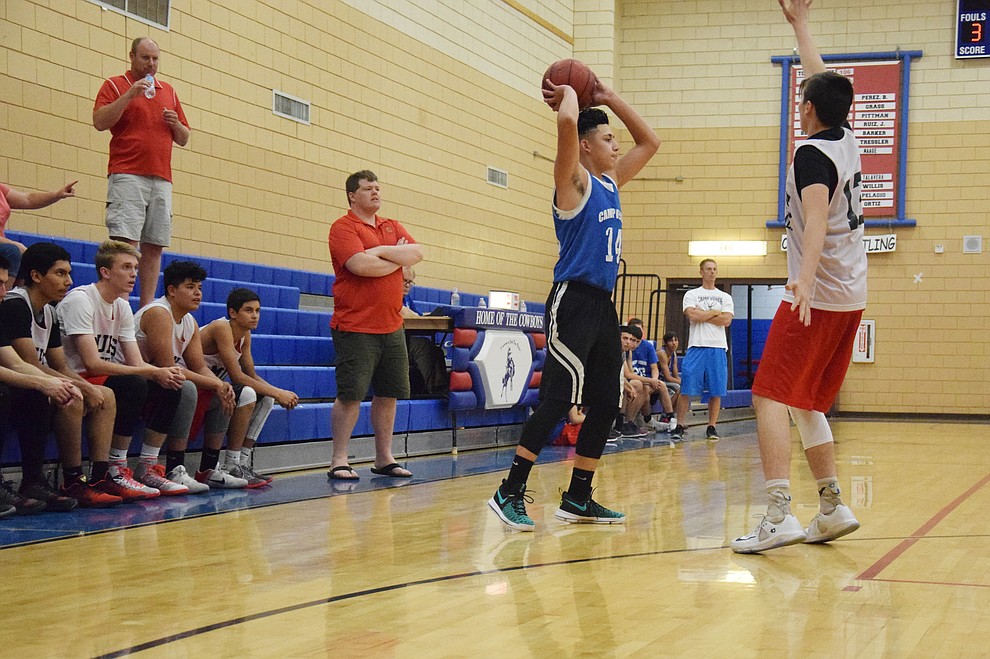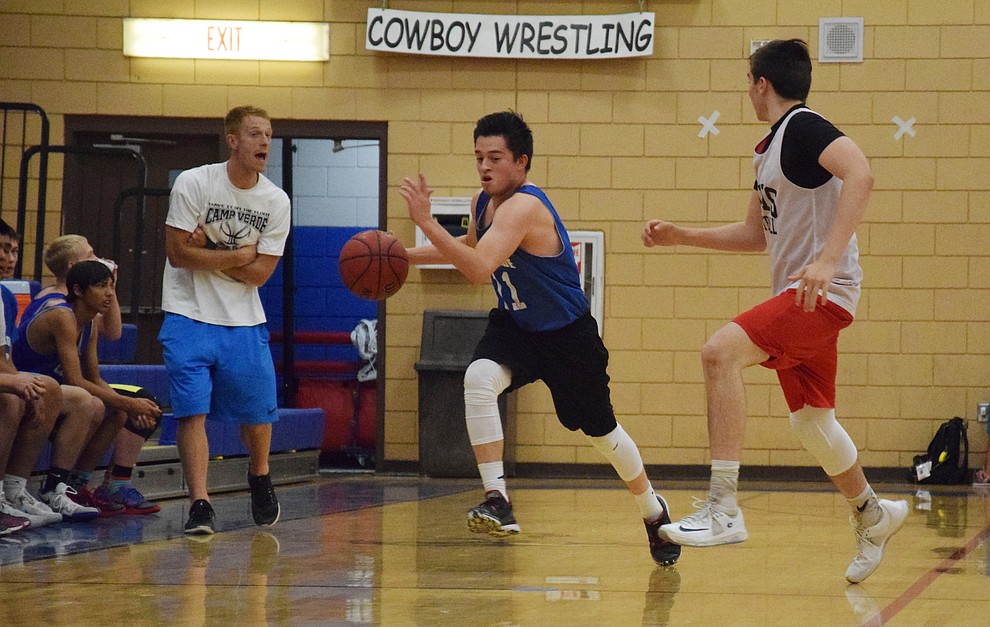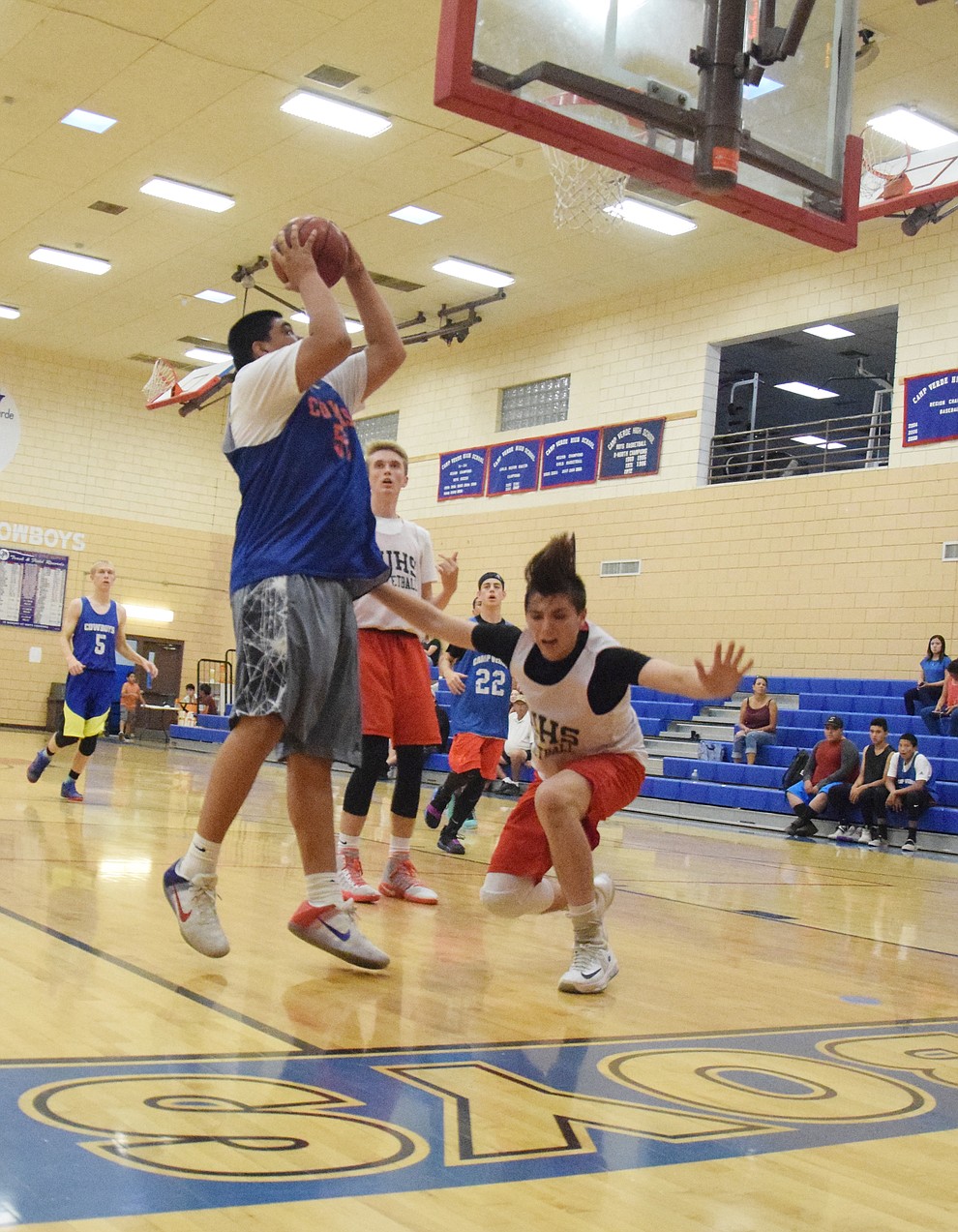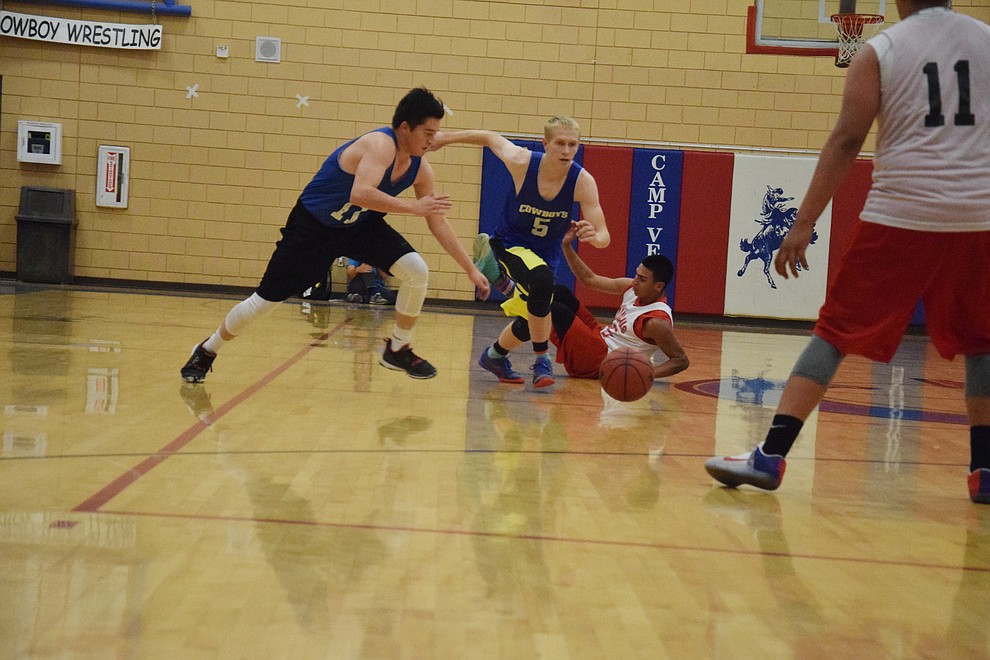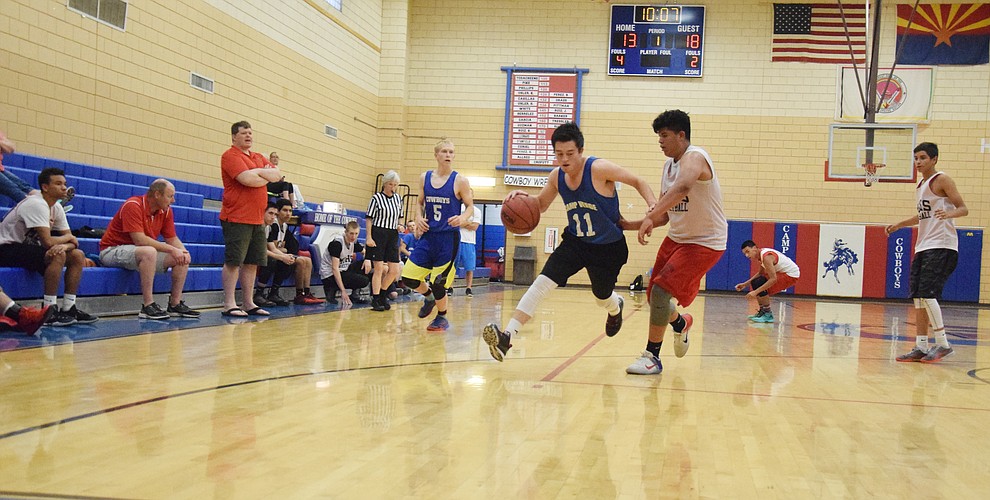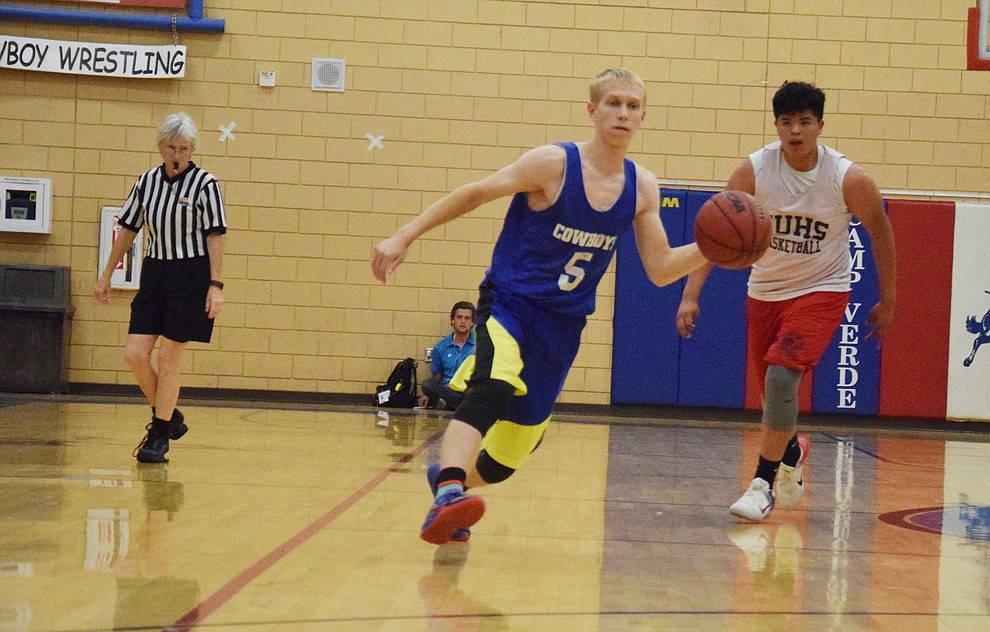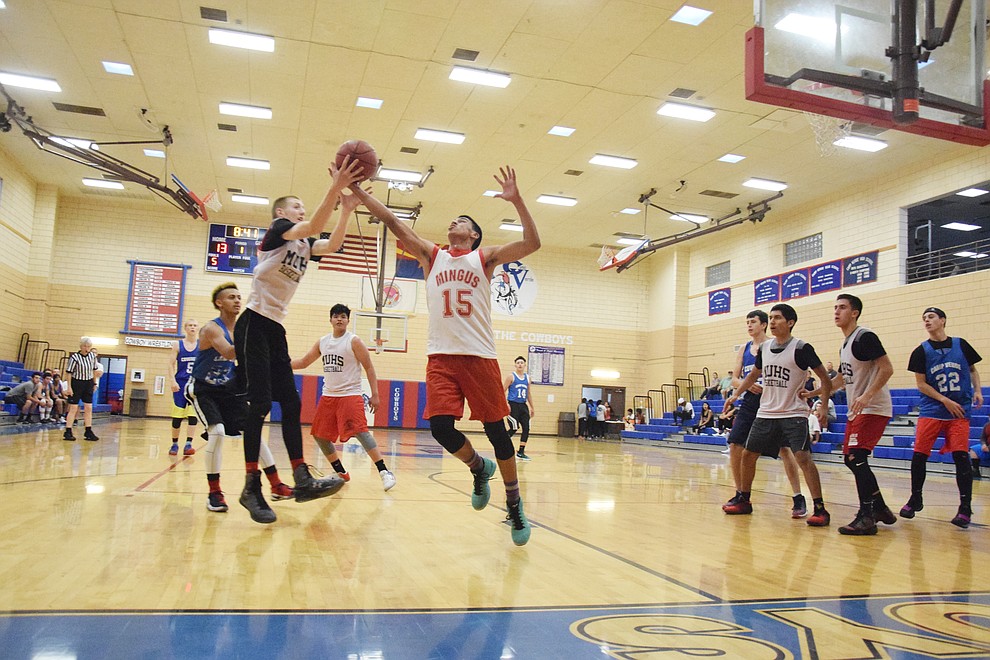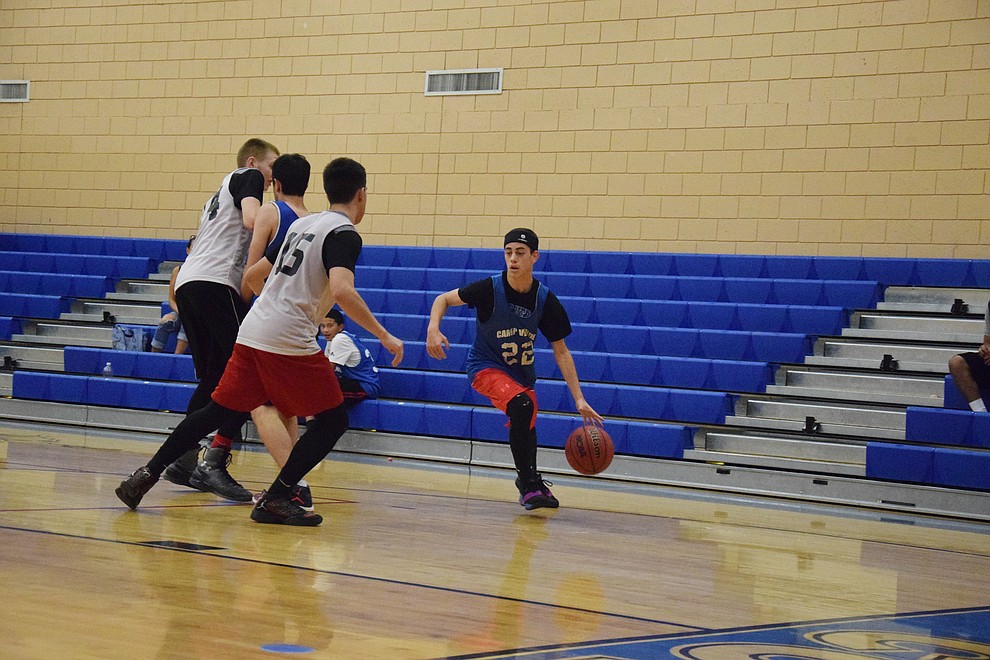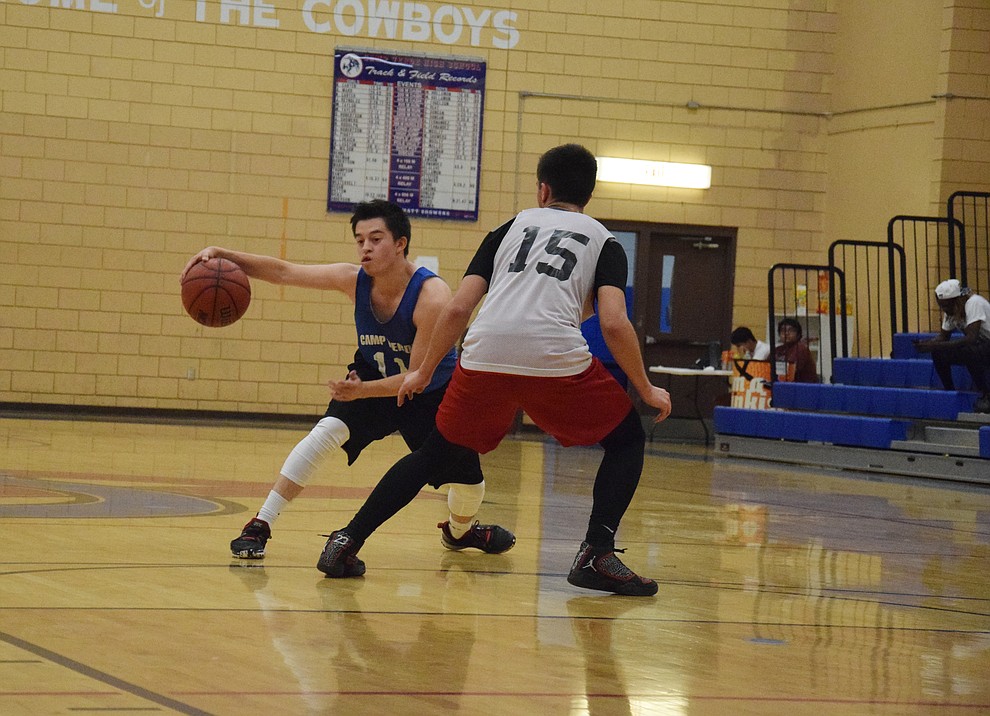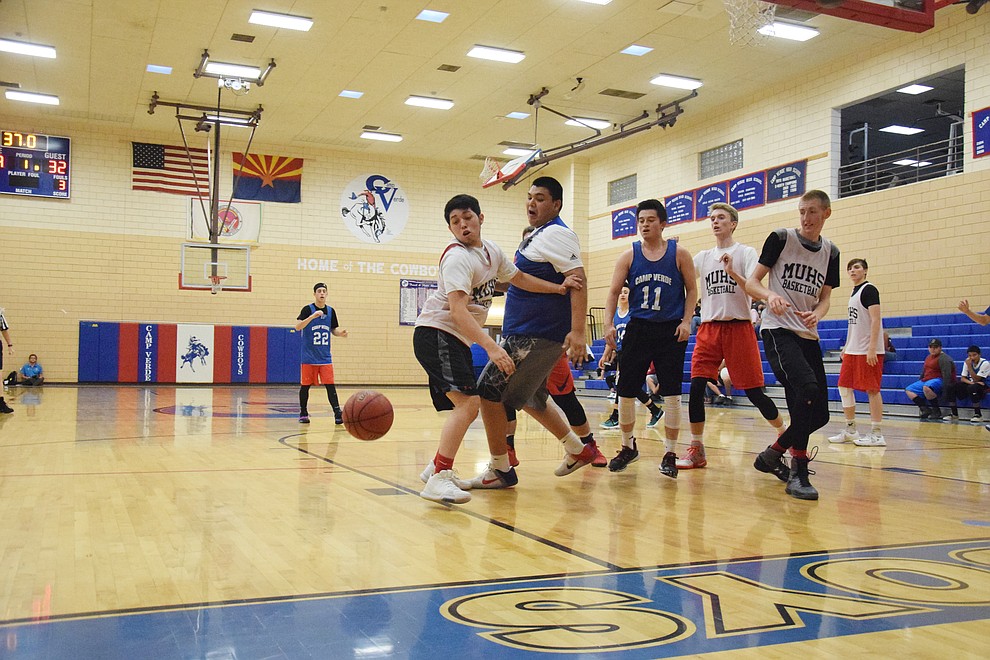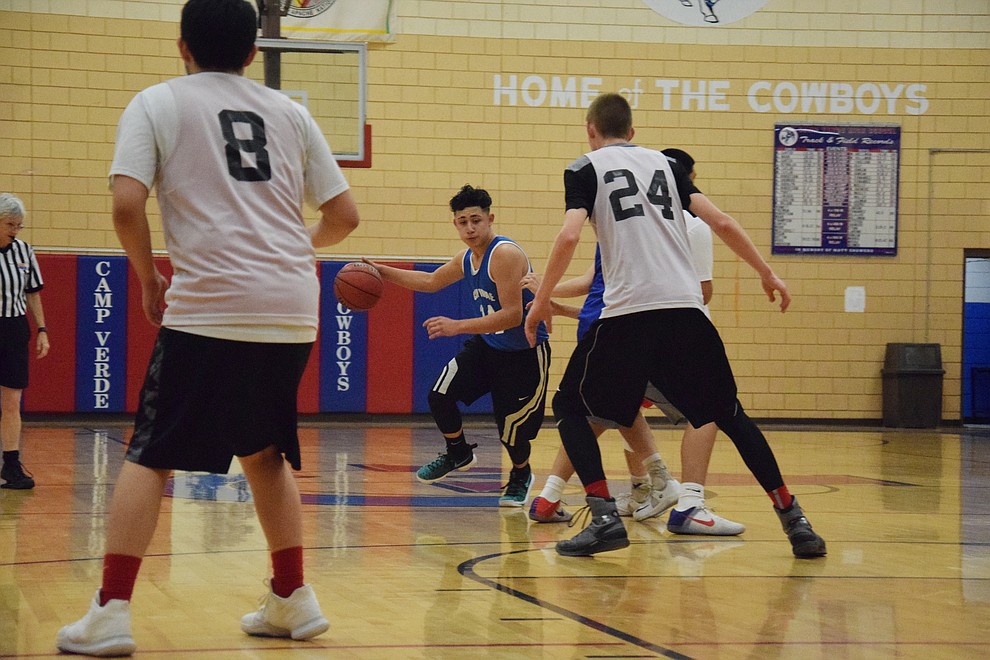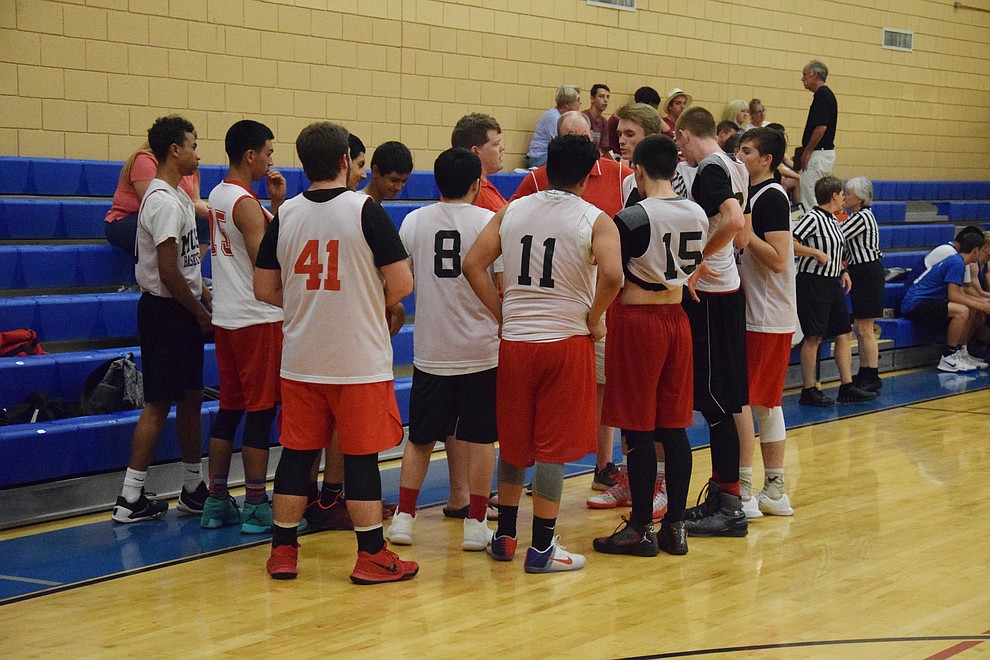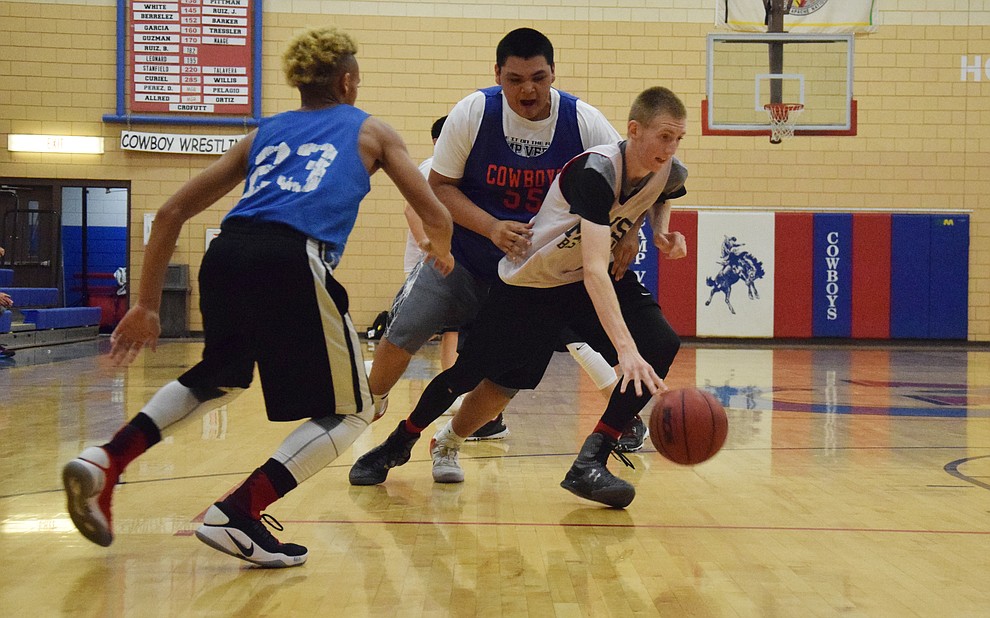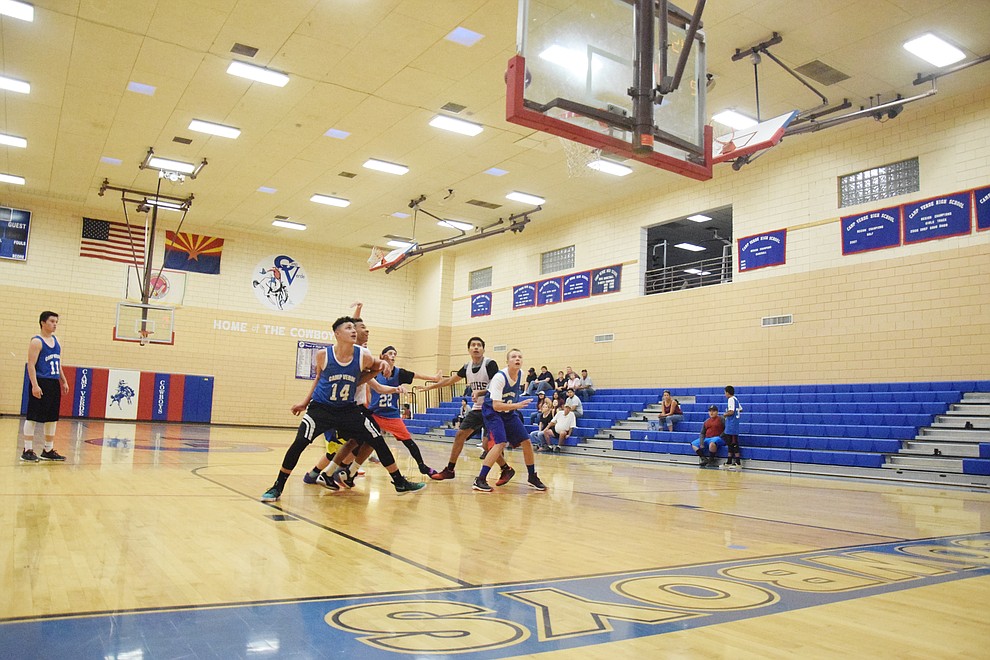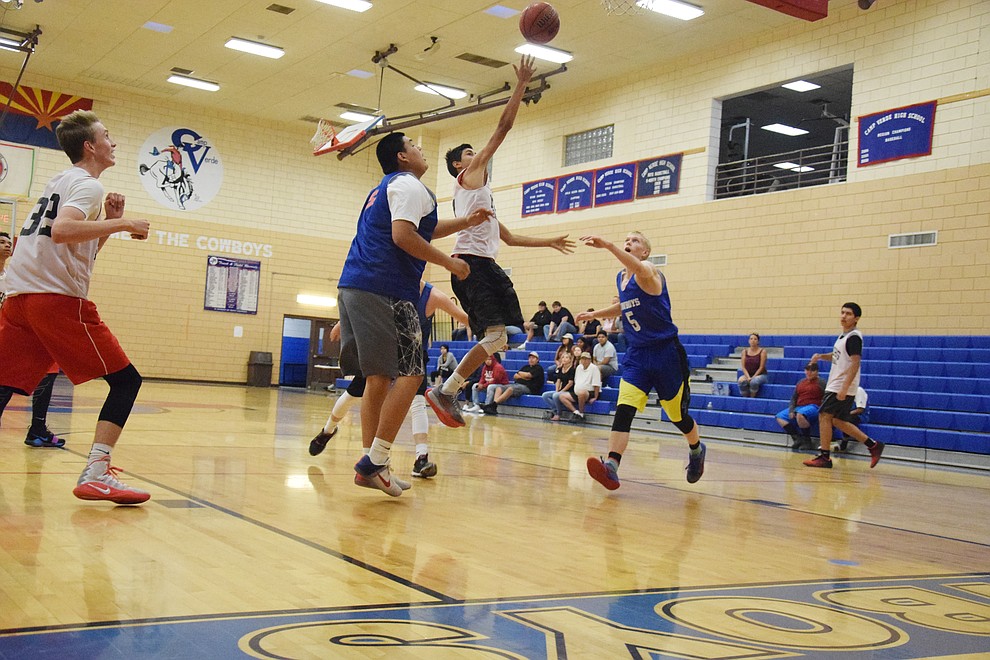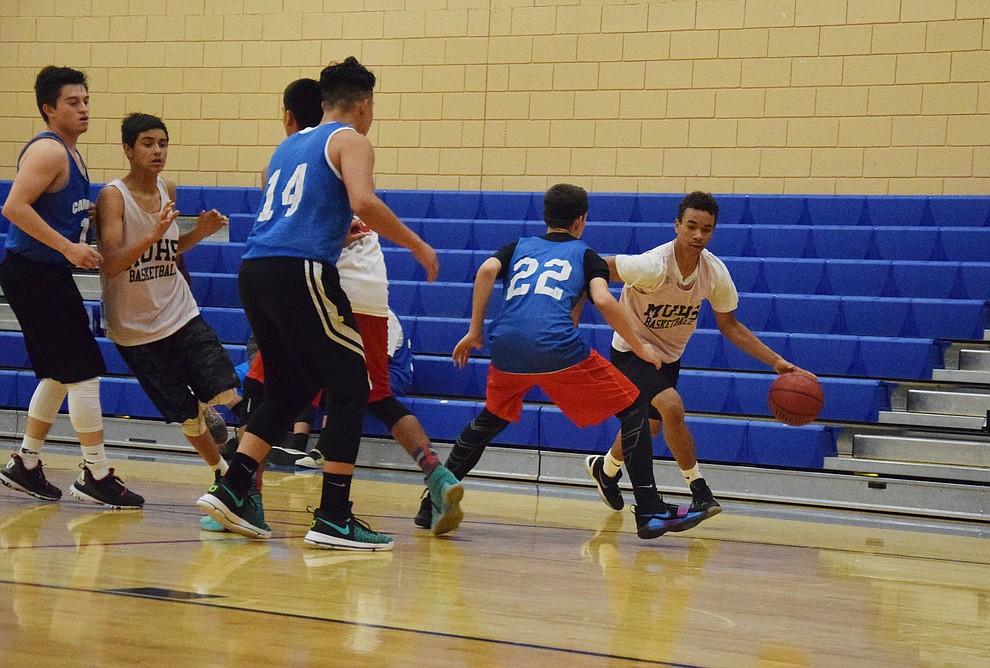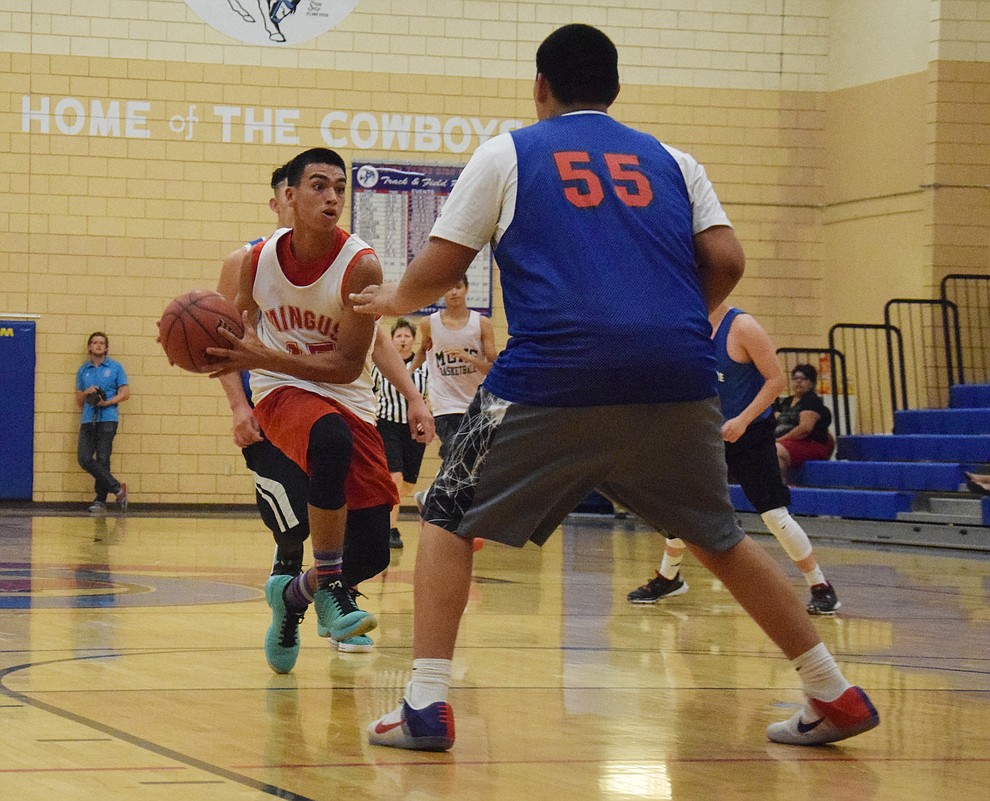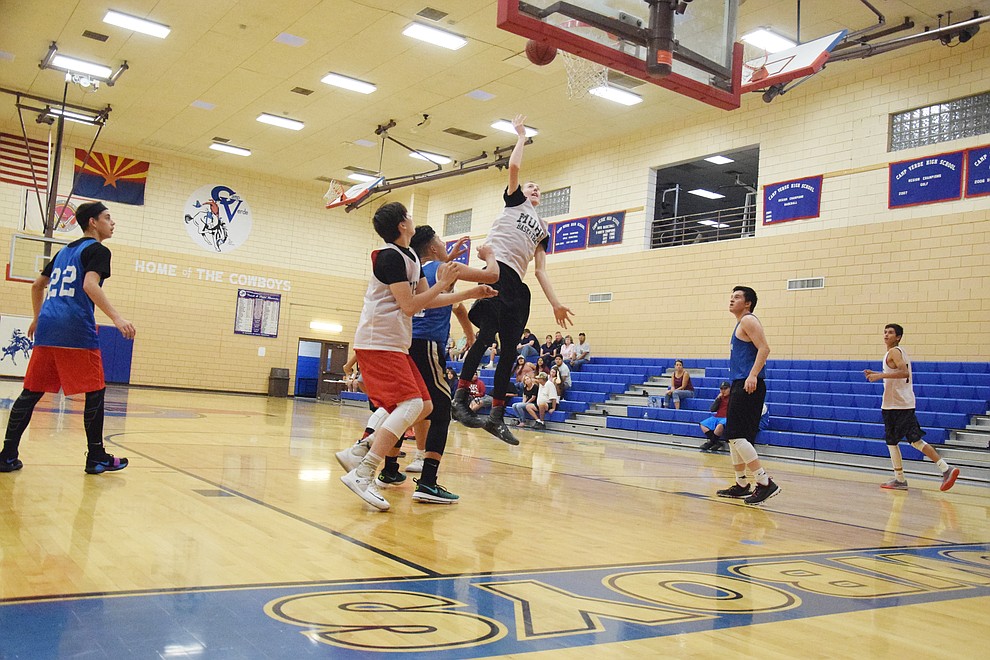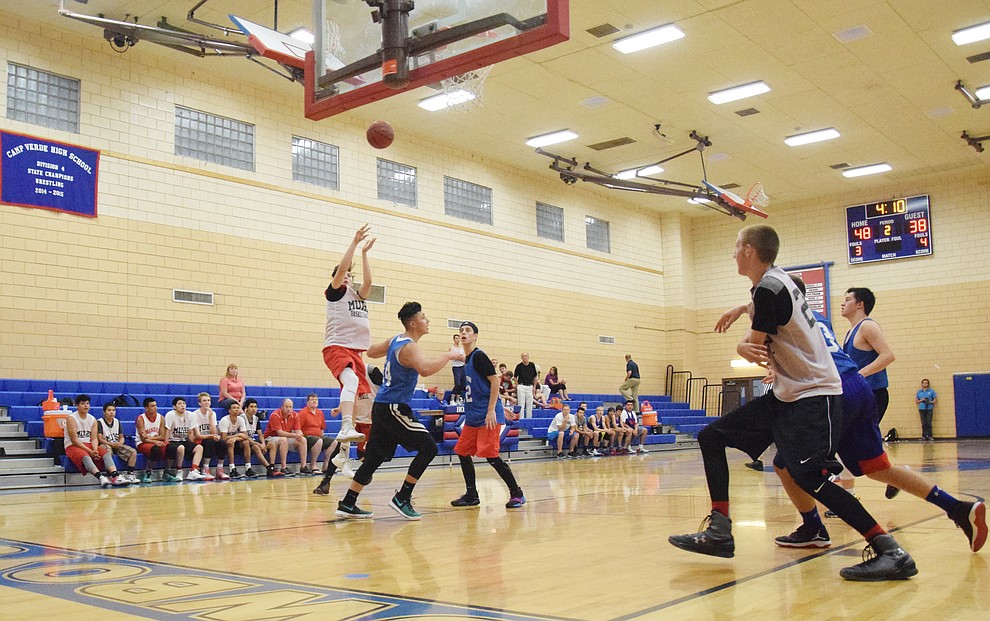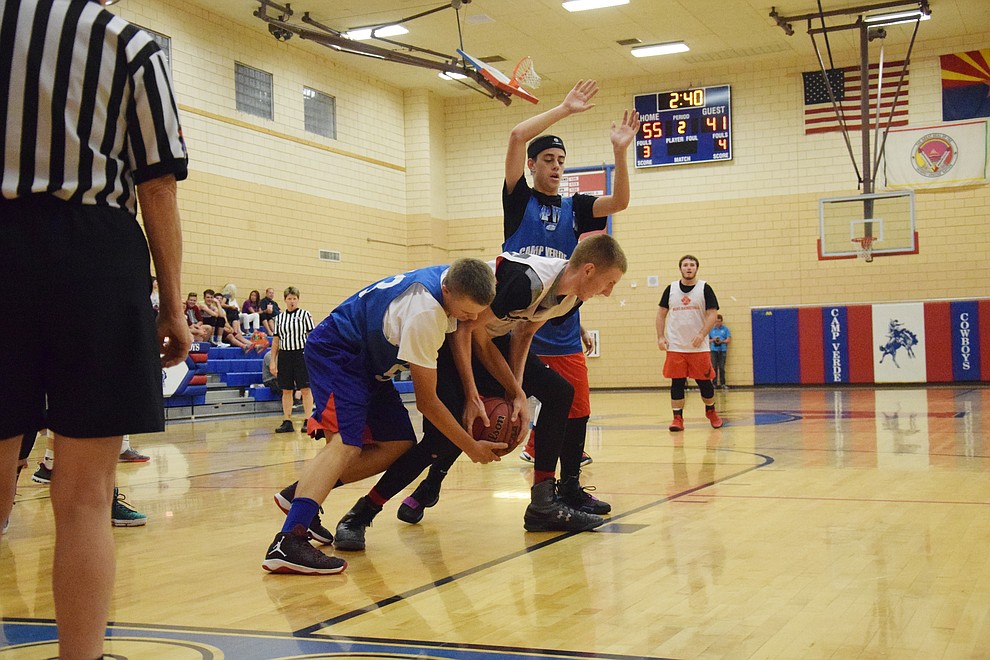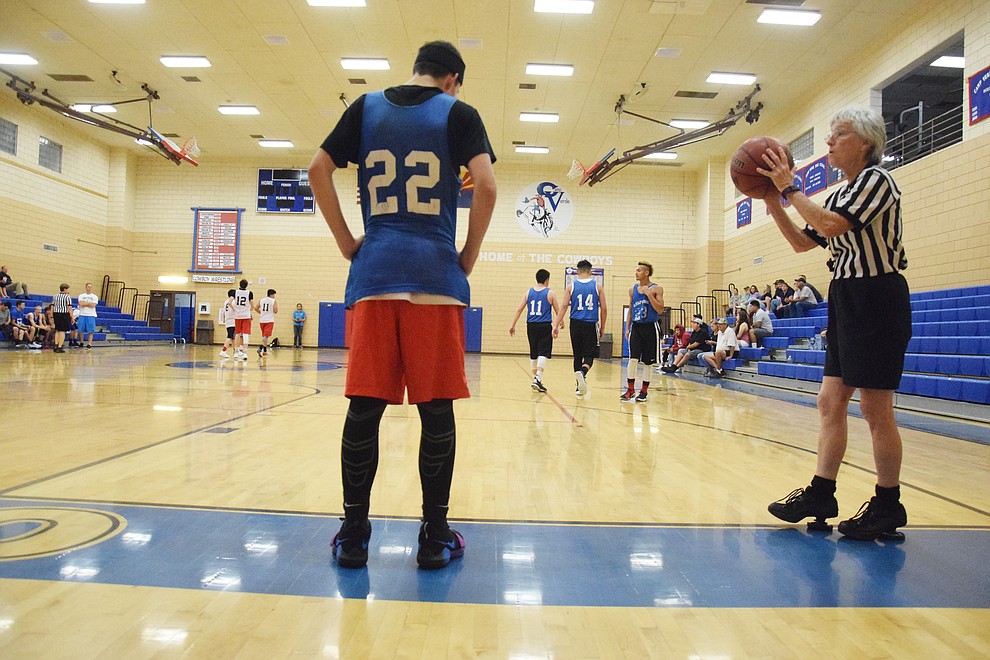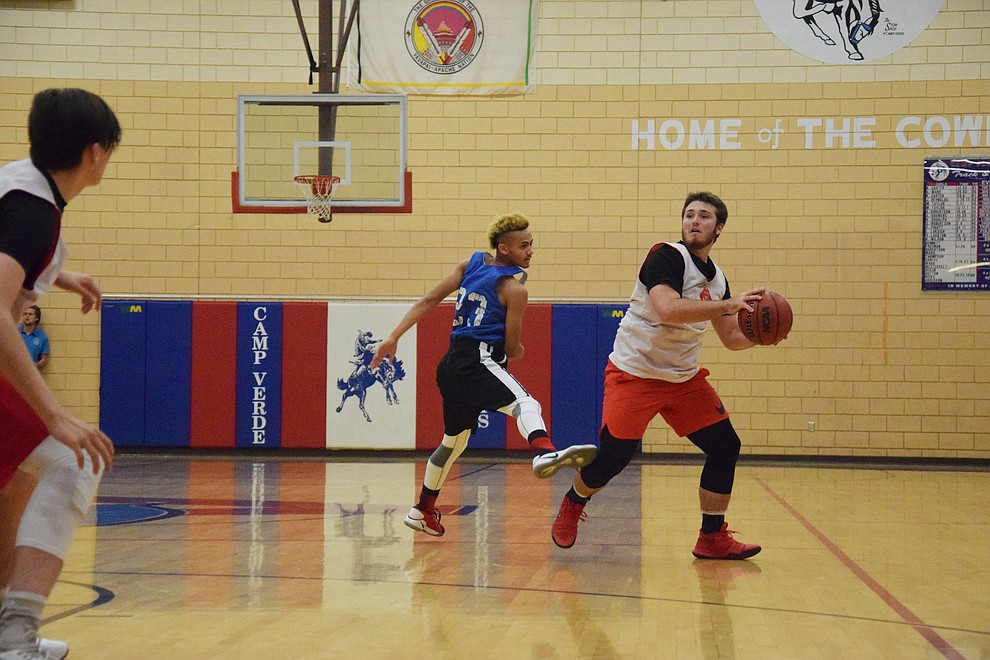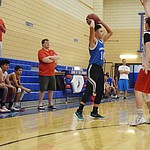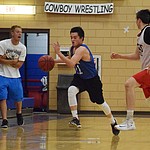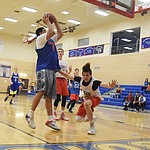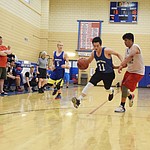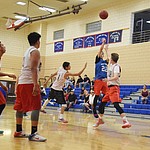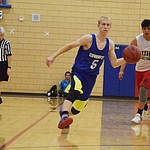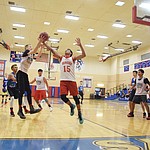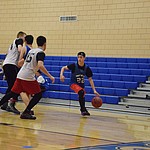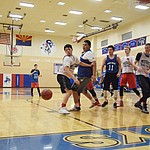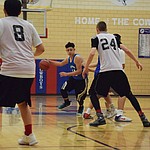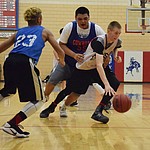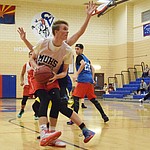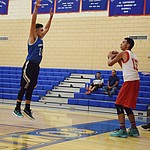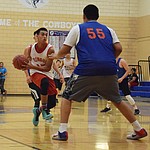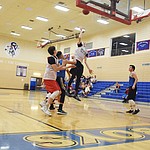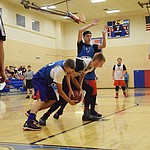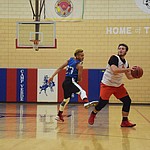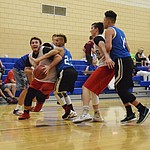 shooting it more consistently for us, especially last weekend at Embry-Riddle."
Gonzalez said some of the JV players have impressed him.
"I think some of our JV players that have stepped up like Coke Bast," Gonzalez said. "He's been a big one, just getting inside, even though his size, it doesn't matter, he gets in the right places, gets boards for us. He's surprised me a lot."
Up next the Cowboys travel to the tournament at Point Loma. They've been a fixture there, going about the last 12 years.
The Cowboys will play schools much bigger than them there and Wall said they're going to have to play really hard to compete.
"It gets you more games, gets the kids out to San Diego, which they love that, it's always a lot of fun," Wall said. "It should be a pretty good experience, a lot of fun for us this year."
The Cowboys' summer action runs through June.
On Friday and Saturday, Camp Verde hosted the Cowboy Summer Shootout. Final results were not available at press time but the tournament got off to a rousing start. The game before Camp Verde lost to Mingus Union was on a walk off free throw as the shooter was fouled with the clock running out in over time.
"It's been really good," Wall said. "What you look for in the summer time, does everybody show up, do the refs show up (laughs) and that's all happened. There's been some good games, very competitive, a couple of one point games, a couple of overtime games, so it's been fun, I think for where we're all at, it's a pretty good level of competition."
SUBMIT FEEDBACK
Click Below to:
More like this story