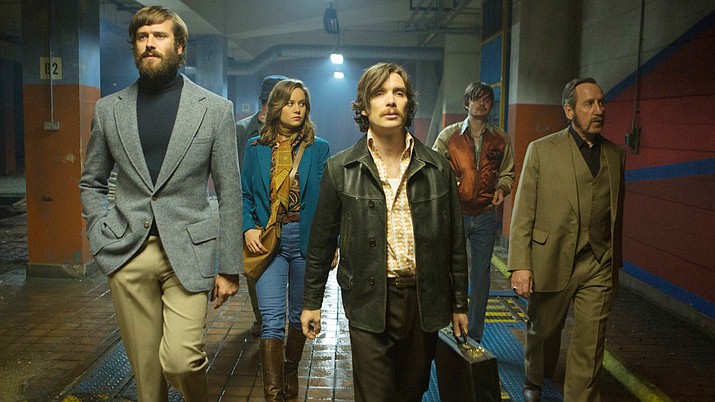 ---
---
Frantz
Music Box Films
Director: François Ozon
Writers: François Ozon, Philippe Piazzo
Producers: Stefan Arndt, Nicolas Altmayer, et. al.
Cast: Pierre Niney, Paula Beer, Ernst Stötzner, Marie Gruberm Cyrielle Clair, Alice de Lencquesaing, et. al.
In the aftermath of WWI, a young German who grieves the death of her fiancé in France meets a mysterious Frenchman who visits the fiancé's grave to lay flowers.
Rated PG-13 for thematic elements including brief war violence.
Free Fire
A24
Director: Ben Wheatley
Writers: Amy Jump, Ben Wheatley
Producers: Andrew Starke, Emma Tillinger Koskoff, et al.
Cast: Enzo Cilenti, Sam Riley, Michael Smiley, Brie Larson, Cillian Murphy, Armie Hammer, Sharlto Copley, Babou Ceesay, Noah Taylor, Jack Reynor, Sara Dee, et. al.
Set in Boston in 1978, a meeting in a deserted warehouse between two gangs turns into a shootout and a game of survival.
Rated R for strong violence, pervasive language, sexual references and drug use.
Beauty and the Beast
Walt Disney Studios
Motion Pictures
Director: Bill Condon
Writers: Stephen Chbosky, Evan Spiliotopoulos
Producers: Steve Gaub, Jeremy Johns, Jack Morrissey, Greg Yolen, Alexander Young, et al.
Cast: Emma Watson, Dan Stevens, Luke Evans, Emma Thompson, Kevin Kline, et. al.
Disney's animated classic takes on a new form, with a widened mythology and an all-star cast.
A young prince, imprisoned in the form of a beast, can be freed only by true love.
What may be his only opportunity arrives when he meets Belle, the only human girl to ever visit the castle since it was enchanted.
Rated PG for some action violence, peril and frightening images.
T2 Trainspotting
Sony Pictures Releasing
Director: Danny Boyle
Writers: John Hodge, Irvine Welsh
Producers: Bernard Bellew, et al.
Cast: Ewan McGregor, Ewen Bremner, Jonny Lee Miller, Shirley Henderson, et. al.
After 20 years abroad, Mark Renton returns to Scotland and reunites with his old friends Sick Boy, Spud, and Begbie.
But other old friends are waiting too: sorrow, loss, joy, vengeance, hatred, friendship, love, longing, fear, regret, diamorphine, self-destruction and mortal danger are all lined up to welcome him.
Rated R for drug use, language throughout, strong sexual content, graphic nudity and some violence.
Song to Song
Broad Green Pictures
Director: Terrence Malick
Writer: Terrence Malick
Producers: Stefan Arndt, Nicolas Altmayer, et. al.
Cast: Ryan Gosling, Natalie Portman, Michael Fassbender, Rooney Mara, Cate Blanchett, Val Kilmer, Benicio Del Toro, Holly Hunter, Bérénice Marlohe, Iggy Pop, Angela Bettis, Heather Kafka, Natalie Makenna, et. al.
Two intersecting love triangles. Obsession and betrayal set against the music scene in Austin, Texas.
Rated PG-13 for thematic elements including brief war violence.