Silverado at Simonton Ranch 'a quality development with lots to offer the community'
Developer planning 585 residential manufactured homes through several phases
By
Bill Helm
|
BillHelm42
Originally Published: November 2, 2017 2:35 p.m.
CAMP VERDE – The phrase "If you build it, they will come" is not exactly original.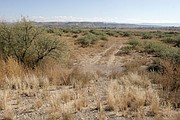 But that's what Withey Morris partner Adam Baugh is saying about Silverado at Simonton Ranch, the 172.5-acre development that could bring as many as 585 manufactured homes to Finnie Flat Road in Camp Verde.
A "big, open-space amenity-rich project" is how Baugh describes the plans for Silverado at Simonton Ranch.
It's too early to know what site plans will look like for the homes, Baugh says. In fact, the developers are in the process of applying for both a zoning change and a preliminary plat, which has been confirmed by both the Town of Camp Verde's Economic Development Director, Steve Ayers, and Community Development Director, Carmen Howard.
Quality development
According to the development proposal, the gated subdivision would be low-density with individual, detached, manufactured homes.
"The Town is excited to see a developer come in who wants to put together a quality development with lots to offer the community," Howard says.
A tree-lined boulevard to the main entry would serve as the prominent focal feature, according to the proposal.
"The boulevard offers a landscape median and wide-open space views on either side," the development proposal says. "The main entrance creates a prominent sense of arrival. Approximately 31 percent (or 54 acres) of open space is included throughout the subdivision with the use of active open spaces, landscape tracts and a landscape street frontage and entry boulevard."
The 585-home development would commence in "probably three or four phases," Baugh says. "It would be phased in our time, or as market demand indicates."
Design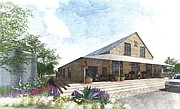 According to the October 2017-submitted Planned Area Development, the project will provide a "number of common design elements," including building materials, colors and thematic streetscape compatible to the area.
"It will offer pedestrian linkages and outdoor spaces with careful attention to landscaping throughout the site," according to the PAD document. "The project will integrate into the surrounding area developments with regard to use, design, and setting. The perimeter design will appeal to both on-site residents and the public traveling on Finnie Flat Road."
Seeking approval
On Dec. 7, the Town's Planning and Zoning Commission is tentatively scheduled to hear the developer's plans and request to rezone the property to R1, according to Howard.
Solely a recommendation board, the commission will tentatively take its collective seven-person opinion to the Camp Verde Town Council on Dec. 20.
Once council – or should council – approve the property's rezoning, the project can move forward, Howard says.
By moving forward, Baugh says that he hopes to see "dirt flying no later than the summer 2018."
"Once we get council approval, we'll submit plans for review," Baugh says.
-- Follow Bill Helm on Twitter @BillHelm42
More like this story
SUBMIT FEEDBACK
Click Below to: