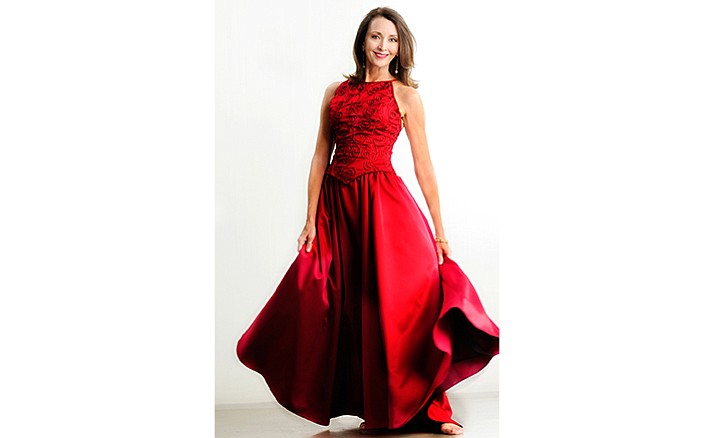 ---
---
Ring in the season early this year in a special evening celebrating the classical Broadway musicals we know and love. The occasion is the "Broadway Memories" Masked Gala on Sunday, Nov. 19 at the Enchantment Resort, presented by the Sedona International Film Festival.
The evening will feature a spectacular concert and tribute to Broadway by award-winning Broadway and opera performers Teri Bibb and Dennis McNeil.
Kick off the evening reception with "A Taste of the Verde Valley" featuring fine wines from local vineyards. The tasting will be a prelude to a sumptuous four-course, family-style seasonal dinner prepared by Enchantment Resort.
And then, on to the main event! "Broadway Memories". Teri Bibb and Dennis McNeil join forces to bring together the power of their collective years on Broadway, the Opera stage, and performances around the world. They have collectively entertained seven United States Presidents, including an inauguration and a White House command performance.
Teri sang the starring role of Christine in Andrew Lloyd Weber's "Phantom of the Opera" more than 1,000 times on Broadway and with the National Company. She also starred on Broadway in "She Loves Me."
Dennis has headlined in Operas around the world and has sung with such varied groups as The Blue Man Group, the Boston Pops, and the Grateful Dead, to name just a few.
Together, Teri and Dennis splash onto stage singing duets and solos from "Phantom of the Opera", "Les Miserables", and other classic Broadway gems, along with well-known duets, like Andrea Boccelli's, "The Prayer", and "Time to Say Goodbye", as well as the lovely "Tonight" from "Westside Story". This special evening rounds out with intimate classics from the Great American Songbook, including Oscar-winning songs, "Over the Rainbow" and "When You Wish Upon a Star."
Throw in a live auction (themed to titles of famous, Tony-award winning Broadway musicals), raffle, and dinner by one of Sedona's finest restaurants and you have the makings of a very special evening of seasonal fun and festivities.

Experience Broadway style, two renowned performers and the spirit of the film festival in the unmatched ambiance of the Enchantment Resort!
In the spirit of the evening, "Broadway Memories" is a sparkling and dazzling "masked" gala — masks evening attire is encouraged (in celebration of "Masquerade" from "Phantom of the Opera")!
"A Taste of the Verde Valley" wine-tasting reception begins at 5 p.m. Dinner and the evening's festivities will follow.
The event is sponsored by the Enchantment Resort, with support from the Verde Valley Wine Consortium and local vineyards.
Space is limited to 200 people for this very special event on Nov. 19. Tickets for "Broadway Memories" Masked Gala are $135 per person, or $125 for Film Festival members. Call the Sedona International Film Festival at 928-282-1177 for tickets and more information. You may also visit www.SedonaFilmFestival.org .