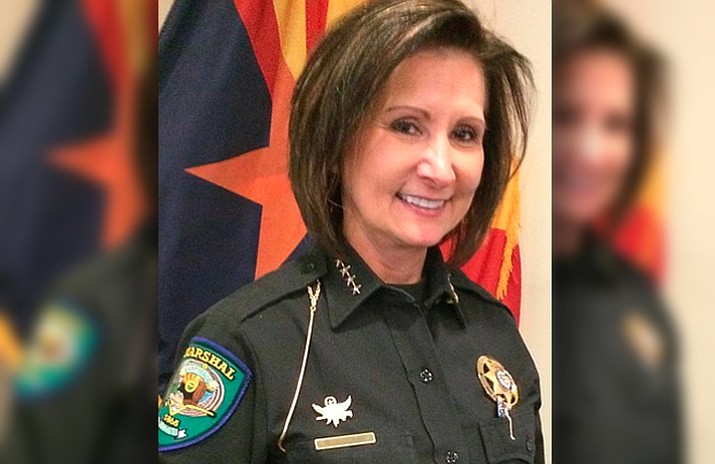 Originally Published: October 23, 2017 12:53 p.m.
CAMP VERDE – In January of 2012, Camp Verde Town Manager Russ Martin selected Nancy Gardner to become head of the Town's police department.
Monday, Martin placed Marshal Gardner on administrative leave, effective immediately.
"This morning is when I spoke with Nancy," said Martin. "She's a very professional lady, and the meeting went just fine. She handled it very professionally."
As with all human resource matters, Martin said he "really cannot say anything beyond" the fact that Marshal Gardner is on administrative leave.
"Everyone in the process has been told that," he also said.
Martin, who met with both Marshal Gardner and the Town's Human Resources staff, also said that the Town of Camp Verde will meet "with an independent group to review the situation."
While Marshal Gardner is on leave, Commander Brian Armstrong will serve as acting marshal, Martin also said.
Before coming to Camp Verde, Marshal Gardner served as lieutenant and division commander with the Avondale Police Department.
-- Follow Bill Helm on Twitter @BillHelm42