Winless Bears shock Mingus on Homecoming
Originally Published: September 30, 2017 2:28 p.m.
Mingus Union football was on the wrong end of a Homecoming rout as the Marauders were shocked by previously winless Bradshaw Mountain.
No. 17 Mingus Union (2-4, 2-1 Grand Canyon) fell to the Bears 45-16 on Friday night, spoiling Homecoming.
Photo Gallery
Mingus Union Homecoming Royalty 2017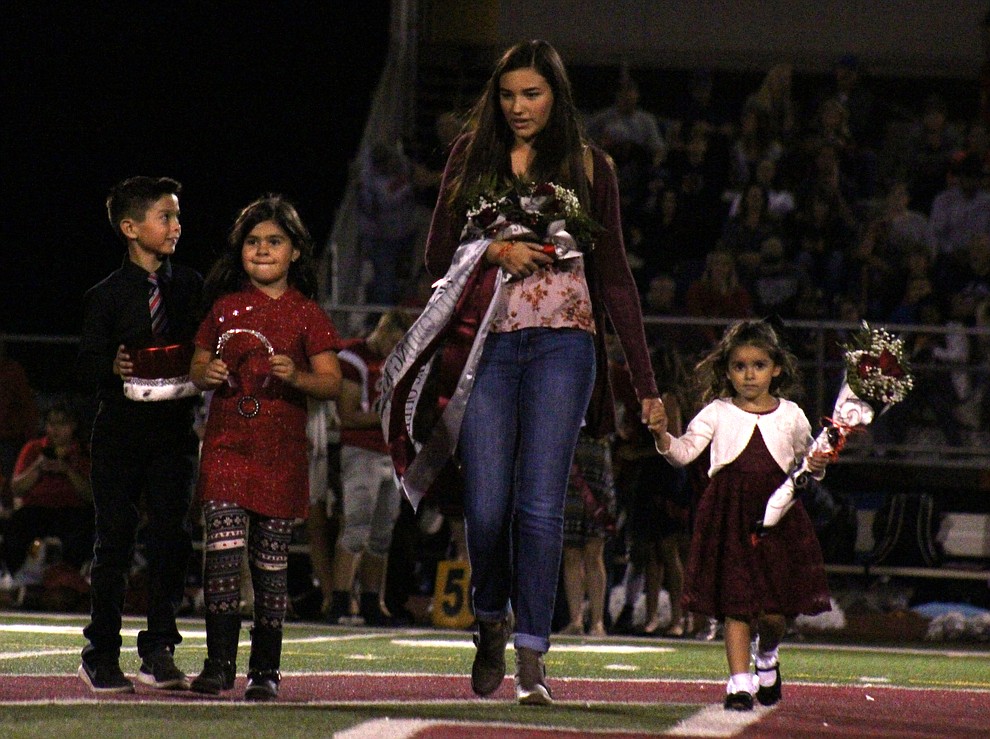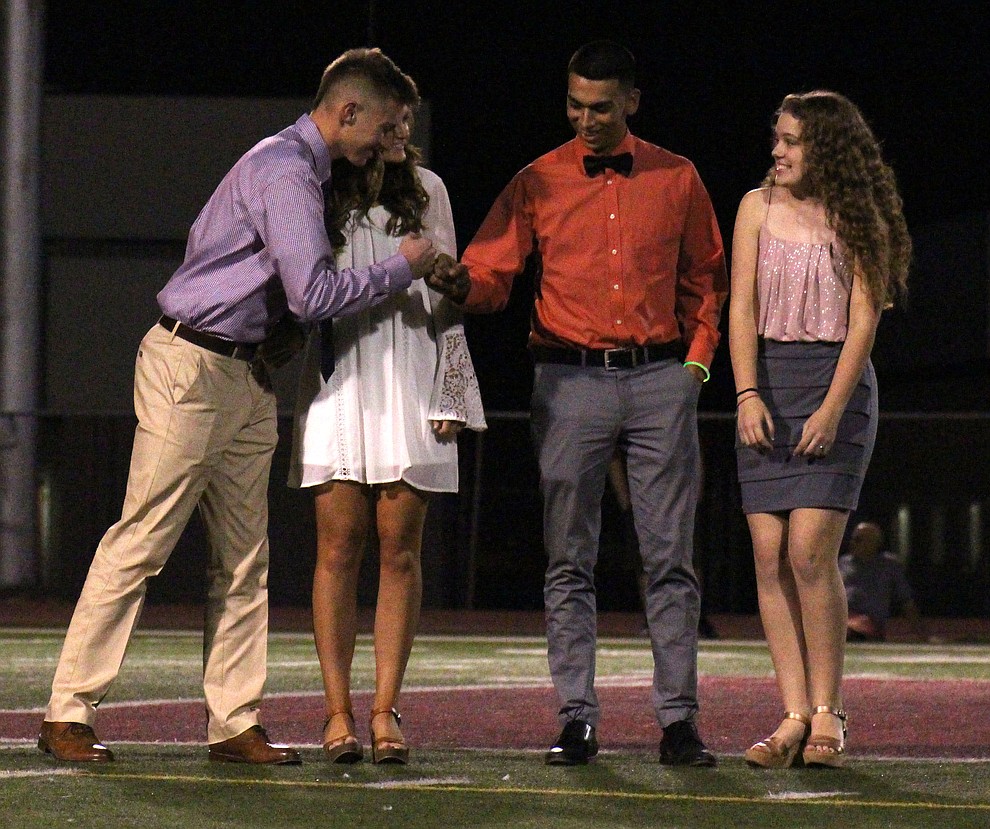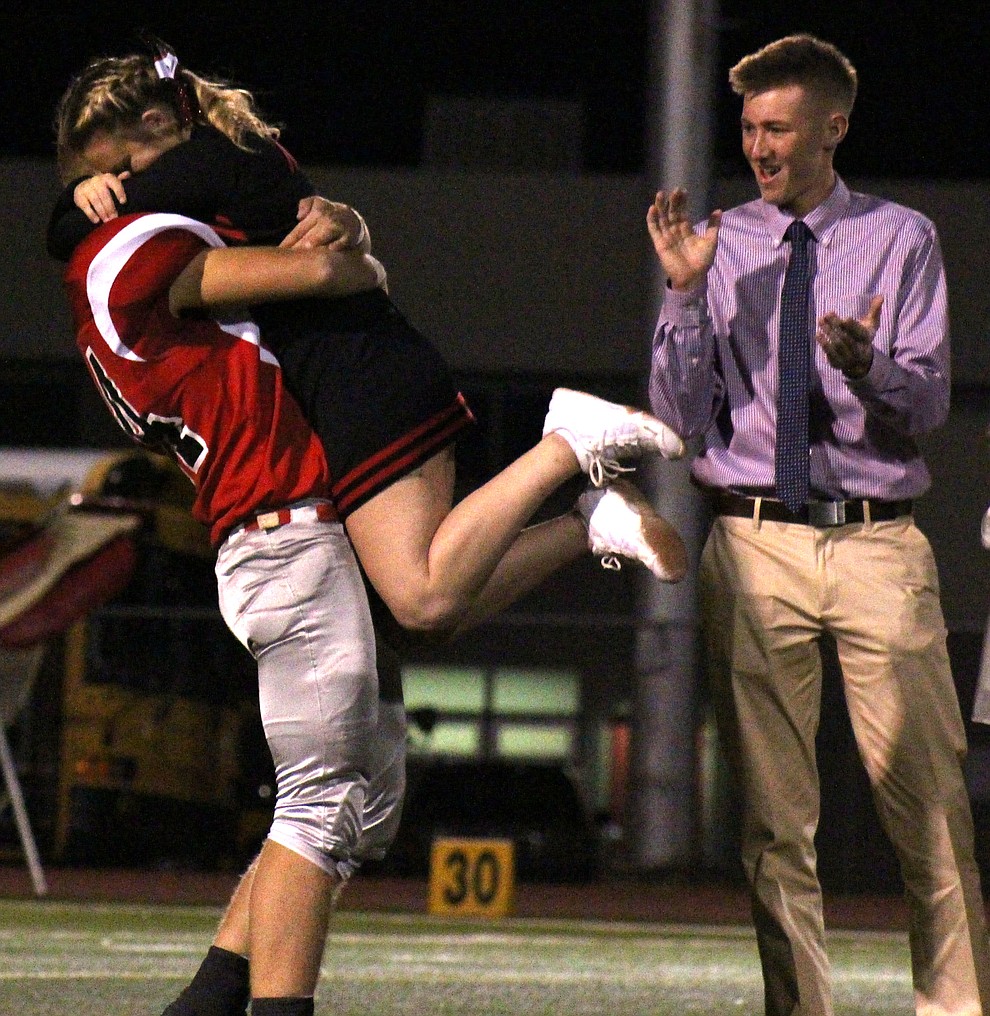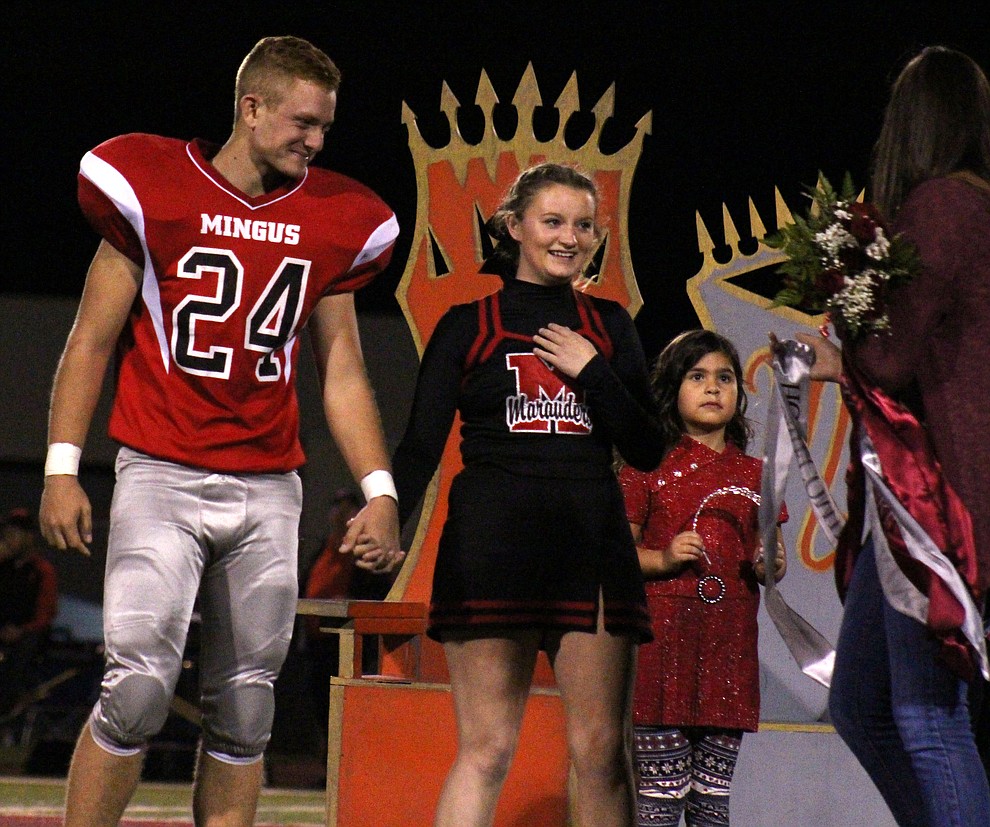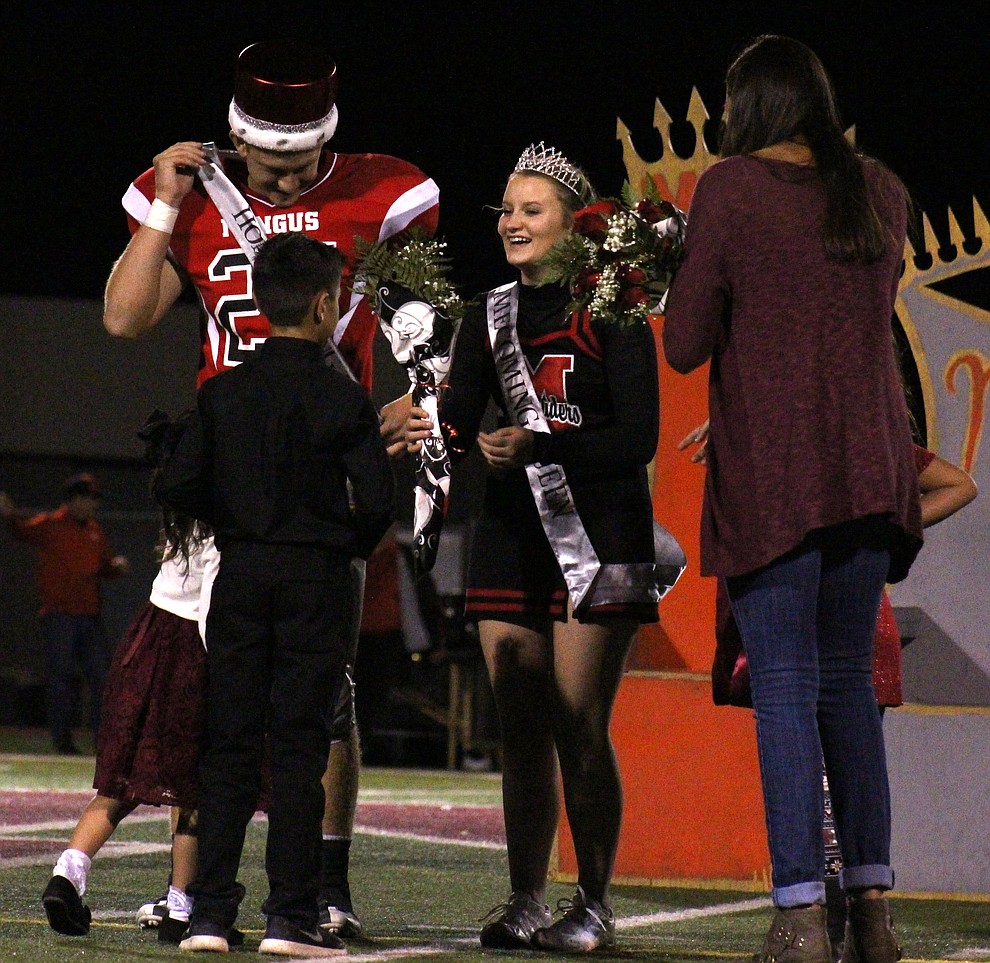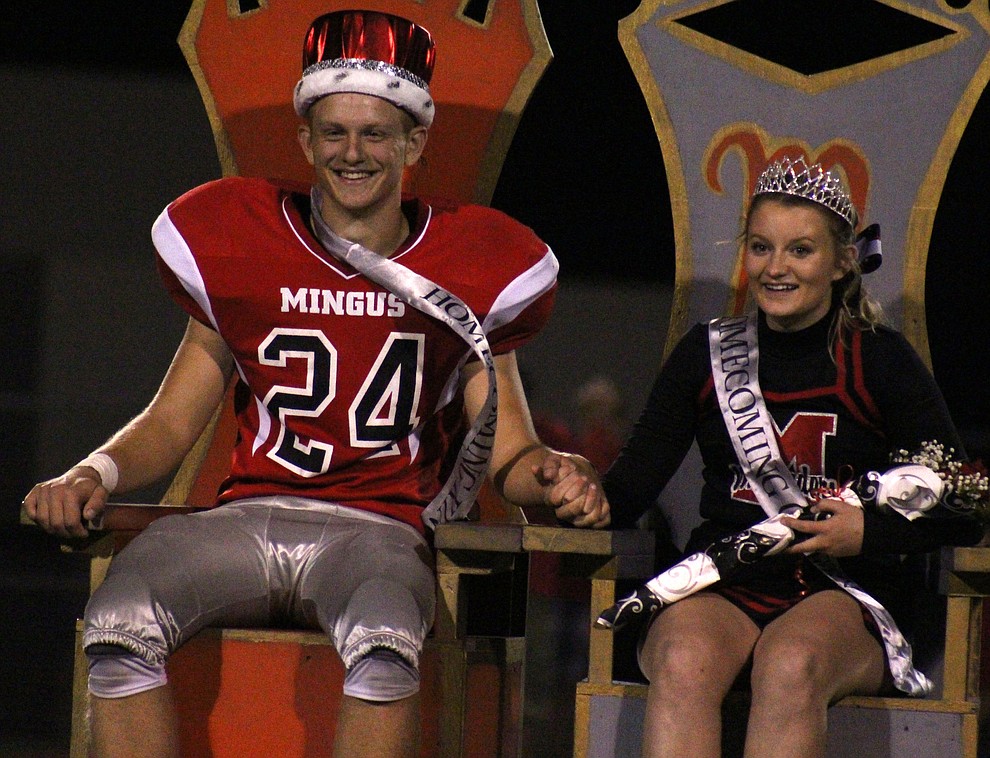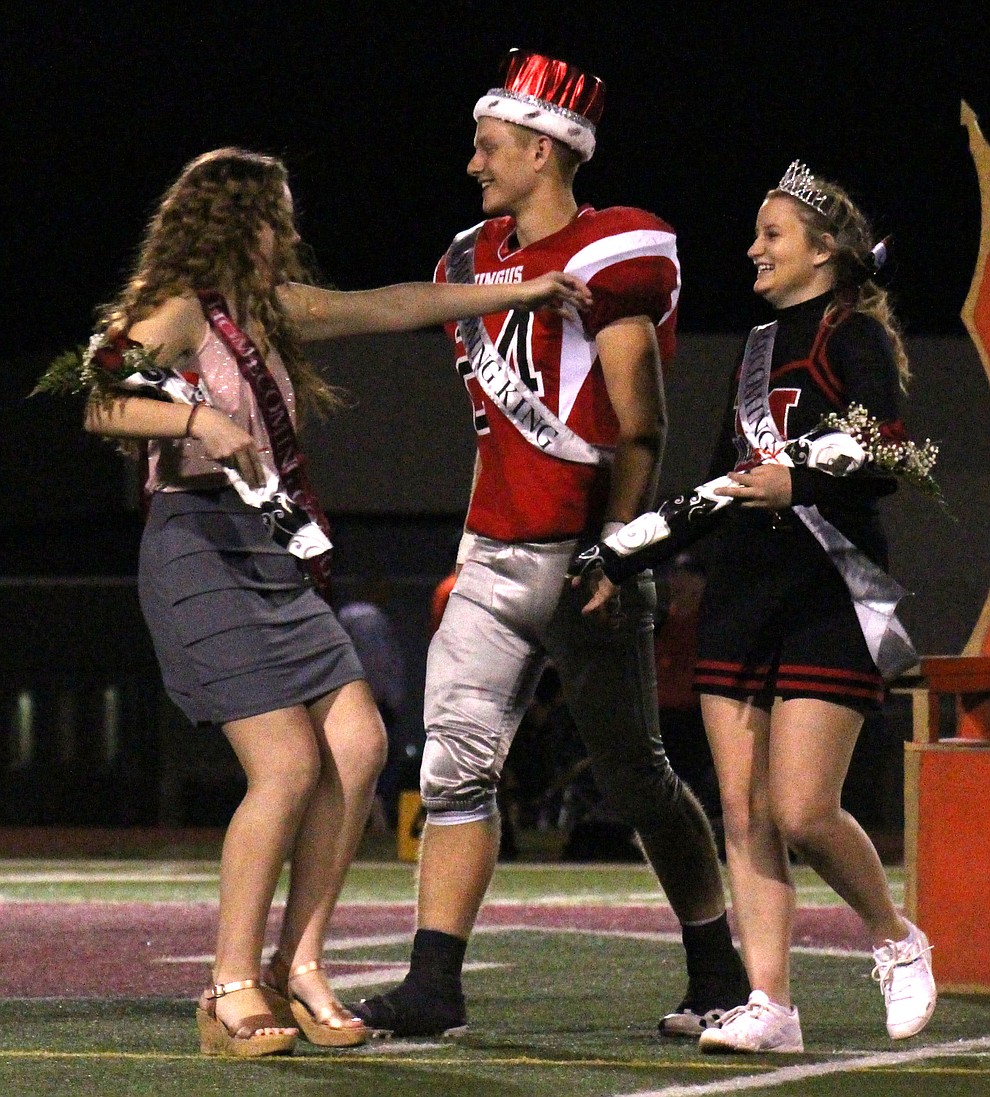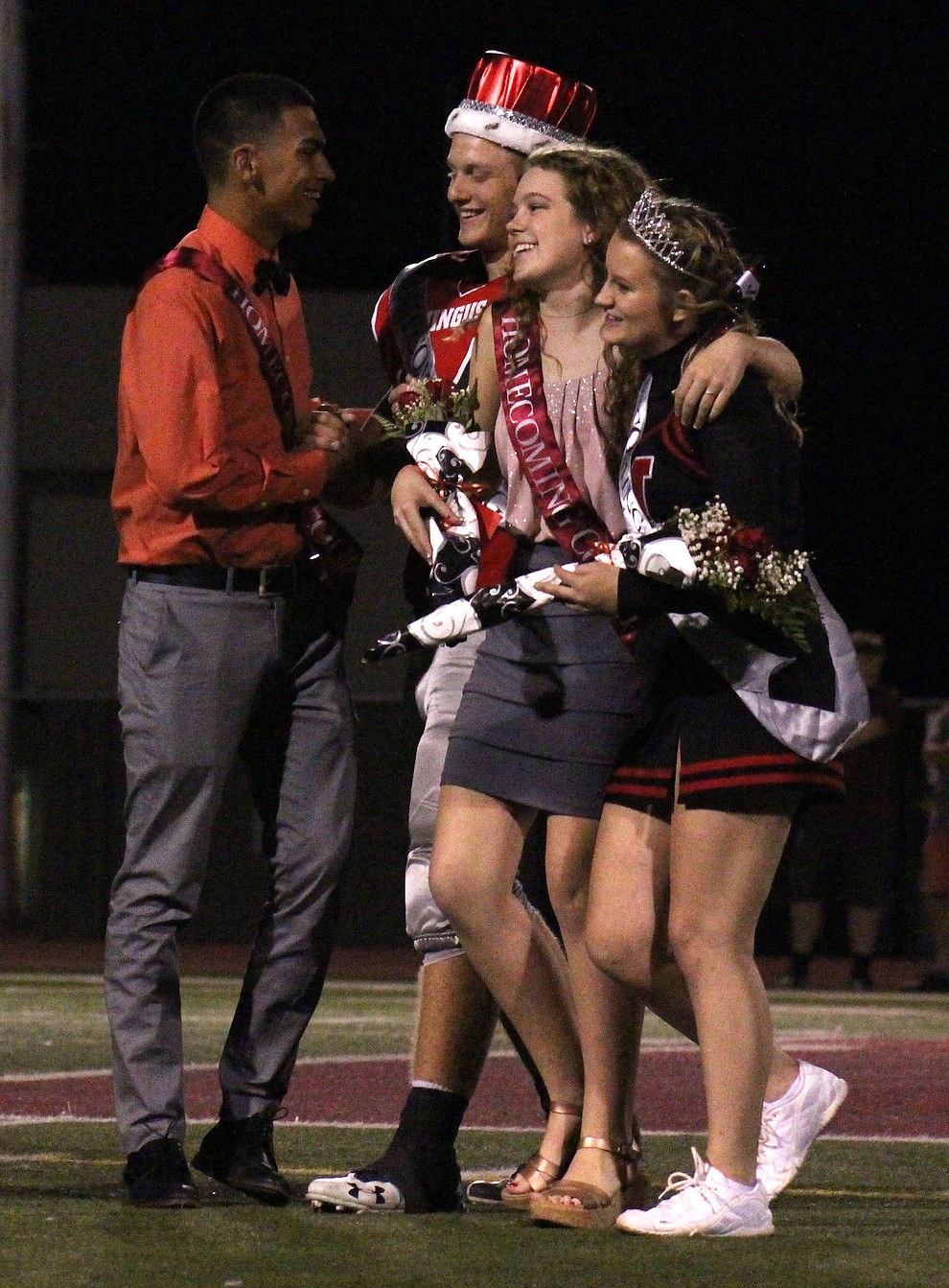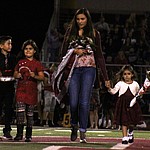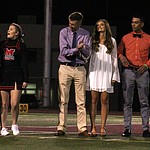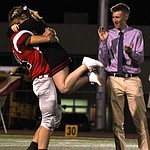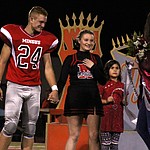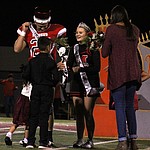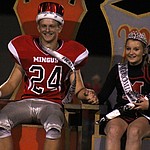 "They beat our butts," said Mingus Union head coach Bob Young. "I don't care about records, they just beat us on the line of scrimmage. They did on film what we planned on, we just couldn't do anything against them."
Mingus Union had been tied for first in the region and the Bears (1-5, 1-1) debuted at 40th out of 43 teams in the AIA's first 4A rankings of the season.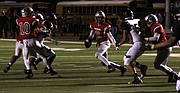 "It's everything," said Bradshaw Mountain senior quarterback Timmy Young. "I mean we've been thirsty and hungry for a win since probably Week 3. Going 0-5 to start the season is never really good. We came out ready to play and it showed. We came out hungry and ready to go at it."
Bradshaw Mountain led wire to wire a week after losing by just seven to No. 8 Flagstaff, the top team in the region.
"They've been improving every week and everything we've done up until now has been self inflicted: turnovers, penalties and we played a pretty complete game offensively, defensively," said Bradshaw Mountain head coach Chuck Moller. "We're real proud of the kids' continual effort and we just gotta start building on it now."
Mingus Union junior quarterback Antoine Zabala, was 11-for-24, with an interception, for 168 yards.
The Marauders' two touchdowns came on a 53-yard pass from senior running back/linebacker Tyler Kelly to junior Chaz Taylor and 7-yard Zabala pass to Taylor.
Five different Bears scored touchdowns and BM scored 10 points on special teams, including a score by junior Braden Tolbert after a bad snap on a Marauder punt.
Timmy Young was 3-for-6 passing for 103 yards with a touchdown and no interceptions. He ran for 48 yards and a score on 12 carries.
Timmy Young said the Bears still have room to improved and can do even more damage in the Grand Canyon Region.
"It's a huge statement game," Timmy Young said. "I mean we come out and put up, I don't what it was, 45 I think, and we hold them to 16 at Mingus, that's very impressive from an 0-5 team. But we don't look at 0-5. We look at ourselves, we're not 0-5, we just made little mistakes."
Four Bears rushed for at least 29 yards, led by junior running back Logan Brannan.
The loss spoiled the Mingus debut of senior Martin Soria who was all-state last year for Williams.
"It was rough, we should've come out here to play," Soria said. "I feel like I disappointed the crowd but it is what it is, you know?"
Mingus Union had a chance to steal back some momentum at the end of the first half when they blocked a Bear field goal attempt and Soria almost returned it for a touchdown. The Marauders had time for one play but came up short of the end zone again.
"That should have been a touchdown, I don't know," Soria said. "That's on me right there, I don't know how I didn't return it."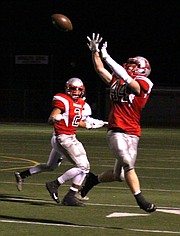 Up next for Mingus Union is a trip to No. 15 Prescott (4-2, 2-0) to face the Badgers on Friday at 7 p.m.
Homecoming festivities Other than the game it was a good night for the Marauders.
Senior running back/linebacker Justin Link and cheerleader Taylor Ervin won Homecoming king and queen respectively.
Among the football alumni that returned was members of the undefeated 1997 state champions team. They spoke to the 2017 Marauders.
"It was neat, yeah that's always neat," Young said. "It was nice to see them."
SUBMIT FEEDBACK
Click Below to:
More like this story