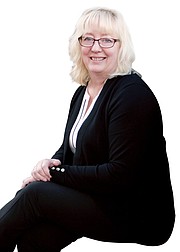 If Sedona is any indication of how the economy is going these days, then the recession resembles a pin prick in the proverbial rearview mirror.
"We're seeing significant increases since we came out of the recession," said Cherie Wright, director of finance for the City of Sedona. In the past three fiscal years, both the total tax and the bed tax in Sedona have seen an increase on the previous year.
"Part of it is an improvement in the economy," Wright says. "Part of it is the Destination Marketing Program, and we've seen increases since it was established."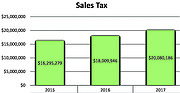 In fiscal year 2017, the City of Sedona brought in $20,080,186 in tax revenue, with a bed tax of $3,811,727, according to Wright.
Bed tax in Sedona pertains to money generated from hotel, motel, resort, bed and breakfast, which is an additional 3.5-percent sales tax on top of the 3-percent city tax in Sedona.
In fiscal year 2016, the City of Sedona brought in $18,009,946 in tax revenue, with a bed tax of $3,010,334.
In fiscal year 2015, the City of Sedona brought in $16,295,279 in tax revenue, with a bed tax of $2,659,290.
First implemented in fiscal year 2015, organizations taking part in the city's Destination Marketing program include Cottonwood Chamber of Commerce, Jerome Chamber of Commerce, Scottsdale Convention & Visitors Bureau, Prescott Valley Chamber of Commerce, Grand Canyon Chamber of Commerce and Visitors Bureau, and Visit Phoenix, as well as the Sedona Chamber of Commerce & Tourism Bureau.
Thanks to these partnerships, the peaks and valleys in the city's economy are not as severe, Wright says.
That said, some months are still better than others.
According to Wright, January's tax revenue is "typically the lowest, weather-wise."
"We get snow occasionally, and that could keep people away," Wright says.
Tax revenue in Sedona is typically "higher in March and April," Wright says, but "not as high in May, June, October and November."
Destination Marketing, according to Wright, targets the "slower times, when they do their advertising more of a push in the summer months."
Without a property tax, Sedona relies exclusively on sales tax to generate revenue.
"This is our primary revenue source," Wright said. "This is how we survive. It's how we provide parks, police, all that. It goes toward operations and capital infrastructure, projects related to storm drainage."
Effective March 1, the City of Sedona will begin to assess a one-half cent sales tax increase with what Wright calls a "sunset of 10 years," meaning the tax increase could be lifted before 10 years have passed.
According to Wright, the purpose of the tax increase is to allocate additional monies to "transportation projects, and other transportation administrative and related costs."
The tax, Wright estimates, could bring in as much as an additional $2.8 million annually to the city for those transportation projects.
"Council is still deciding" on the transportation projects over the next decade, Wright says. Though "some of it will be as we go along."
-- Follow Bill Helm on Twitter @BillHelm42
More like this story