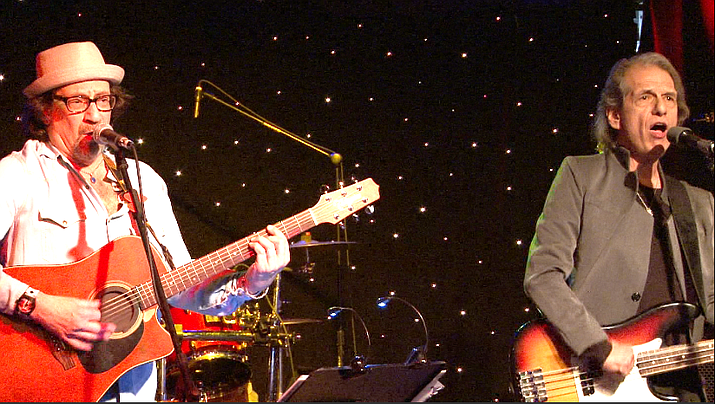 ---
---
On Friday, April 20 local favorite DJ ill.Ego emcees his monthly recurring Main Stage's "3rd Fridays" Dance Party. DJ ill.Ego's performance roots began at Cottonwood's Main Stage and have seen him garner a thriving and ever-growing fan base not just in the Verde Valley but throughout Arizona. Ill.Ego has been begun opening for national acts in Flagstaff and Phoenix-area music venues and clubs. Attendees can expect a high-energy dance party featuring music and songs from a variety of genres and decades. The event is free and begins at 9 p.m.
On Saturday, April 21 Green Light return to Main Stage. The band, led by songwriters Chicky Brooklyn and Tommy Best, is comprised of some of the finest musicians in the Verde Valley, boasting alumni of musicians that include such luminaries as Robin Miller, Uncle Marc Wolin, Eddy Barattini, Dave Rentz, Mike Reed, J.R. Robusto and the late Michael Drew Leibowitz. The band performs original music that captures the essence of the Baby Boomer generation and the spirit of the youth of today as well. Spiced with three and four-part harmonies, the band plays songs that embed themselves into the psyche of the listeners and get people up and dancing from the get-go.
The concert is free and begins at 8 p.m.
Main Stage has a series of weekly events the remaining nights of the week as well. Mondays feature weekly Karaoke with host Red Bear at 8 p.m. Tuesdays are Pub Trivia with hosts Brett and Candy at 7 p.m., followed by more Karaoke at 9:30 p.m. Wednesdays are "This Ain't Your Grandma's Bingo" with host Penny Smith, cash prizes, and drink specials. Bingo begins at 7 p.m. Thursdays are "Thirsty Thursdays" Old School Game Night. The venue is closed on Sundays.
Main Stage is located at 1 S Main St in Cottonwood and is open Monday through Saturday 11 a.m. to close and 9 a.m. to close and closed on Sundays. All events are free to the public unless otherwise noted.