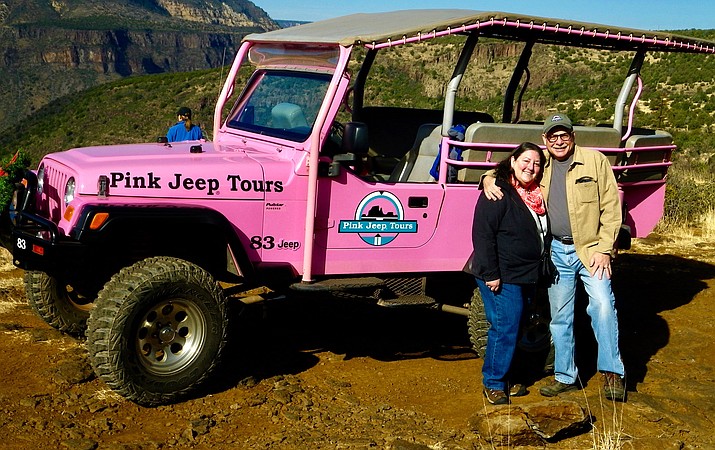 "My life is quiet. And that's a good thing." While Pam Miller may call her life quiet, it seems it's always been pretty busy. She and her younger brother "were free range kids," from a young age. Growing up in California, walking down the hill to watch the Padres play at San Diego Stadium, riding bikes, climbing trees, exploring the nearby canyon with its interesting collection of campsites and campers were all part of a normal day. "Summers were great. Someone would yell for us to come to lunch and around nine they'd yell for us to come home. Otherwise, we were out having fun all day"
Dad was a banker, Mom a housewife, returning to work as a Registered Nurse beginning Pam's junior high years. Pam's first job, age 13, was cleaning shelves and filling bags of ice at a liquor store. At 16 she bought a car and worked for a collection agency that tasked her with daily trips filing paperwork at the courthouse, which forced her to pass by the inmates. As a student at San Diego State, Pam lived alone working two part-time jobs.
Working for a company that wrote job training software for other industries, back in the days of floppy disks, Pam sat with programming manuals and asked questions of coworkers, successfully teaching herself to write software programs. Pam eventually realized how much she despised the cubicle environment, needing people and collaboration in her life, which led to a career in non-profit work. One day she walked in the house after a long, difficult day on the road and told her husband, Jeff, it was time to move out of the city; it was too busy and too crowded.
A move north to Cambria was just what they needed. They both volunteered evenings at Hearst Castle as living history characters, acting out the stories from the 1930's and eventually both got jobs there as tour guides. In 2008 Pam was diagnosed with Rheumatoid Disease and has since dedicated herself to managing it through physical therapy, medication, nutrition, and exercise.
Meeting through a mutual friend, they differ over when they officially started dating. But, two-and-a-half years later, they were married in Maui ... in the same spot where Jeff had proposed one year earlier. Next year they will celebrate 20 years together with a trip back to Hawaii.
After many moves...Sedona, Maui and back to Sedona, Pam's spent the last two years deeply and passionately exploring her faith. Her maternal grandparents were Orthodox Jews. Her parents moving to California took the family away from a synagogue, so she grew up outside of the faith. She and Jeff are now members at Jewish Community of Sedona and the Verde Valley where she volunteers weekly giving tours and helping in the office. 18 months ago she began studying Hebrew, to be able to read and interpret it. Later this year, she and three other ladies will experience their B'not Mitzvah.
That's Pam Miller's version of a quiet life.
Jim Cunningham, Jr. is a pastor, husband, father, lover of people, friend, neighbor, counselor, teacher, book collector, and jack-of-all-trades. Meet him here each month to become acquainted with yet another Village resident.