New look Camp Verde football debuts in scrimmage
Originally Published: August 18, 2018 2:45 p.m.
The new look Camp Verde High football debuted on Thursday night at home.
The Cowboys hosted Sanders Valley for scrimmage, new head coach Rick Walsworth's first at the helm.
"It's great for the kids to get out and get to hit somebody besides their own team," Walsworth said. "That's the biggest thing about the scrimmage and when you're getting live action from another team, it's stuff that's hard to simulate in practice especially when your numbers are low, so you're getting live action from defense and live from offense."
During the main part of the scrimmage, each team scored a touchdown. It was a block of four series of plays for each team.
"I think we did really well considering we've got a new team this year, not many returners, so we're shaping up really well, I like it," said senior Steven Petty.
After each team wrapped up their pre allotted number of plays, the Valley coach asked if they could run a few more at goal line. The Pirates scored three times and Camp Verde twice.
"I think it went pretty good, like I was thinking it would be better but since we didn't do as much as we were gonna do for our next game, we did pretty good," said sophomore Peyton Kelley.
Photo Gallery
Camp Verde Football Sanders Valley Scrimmage 081618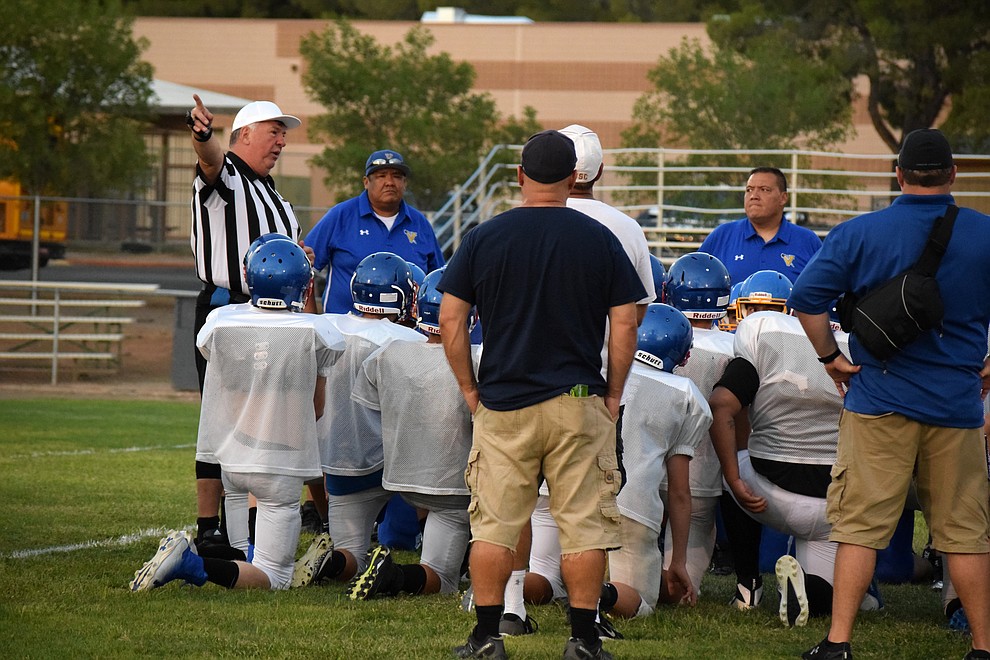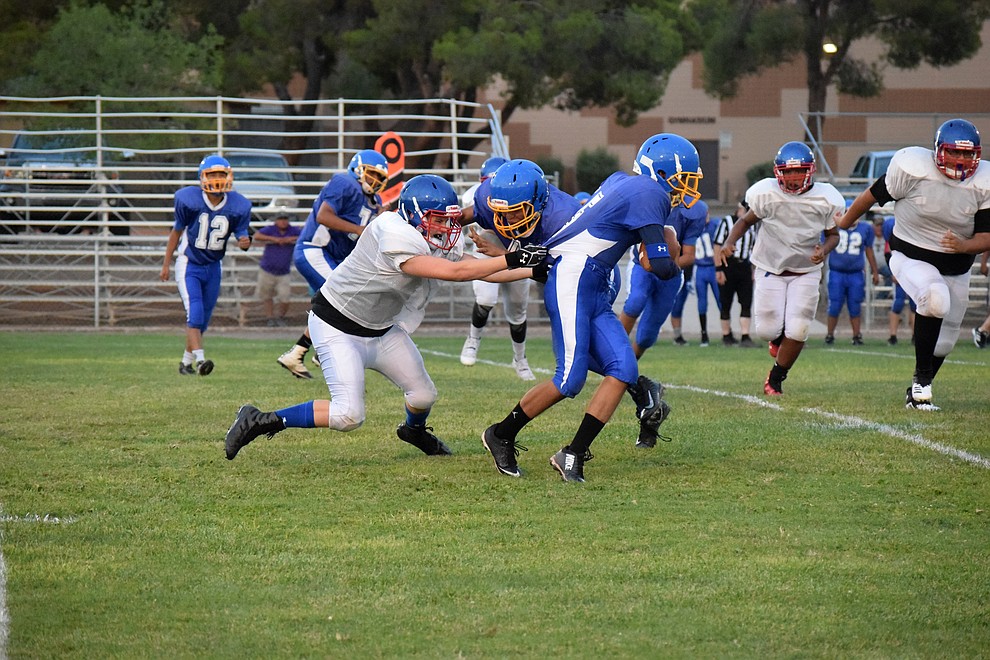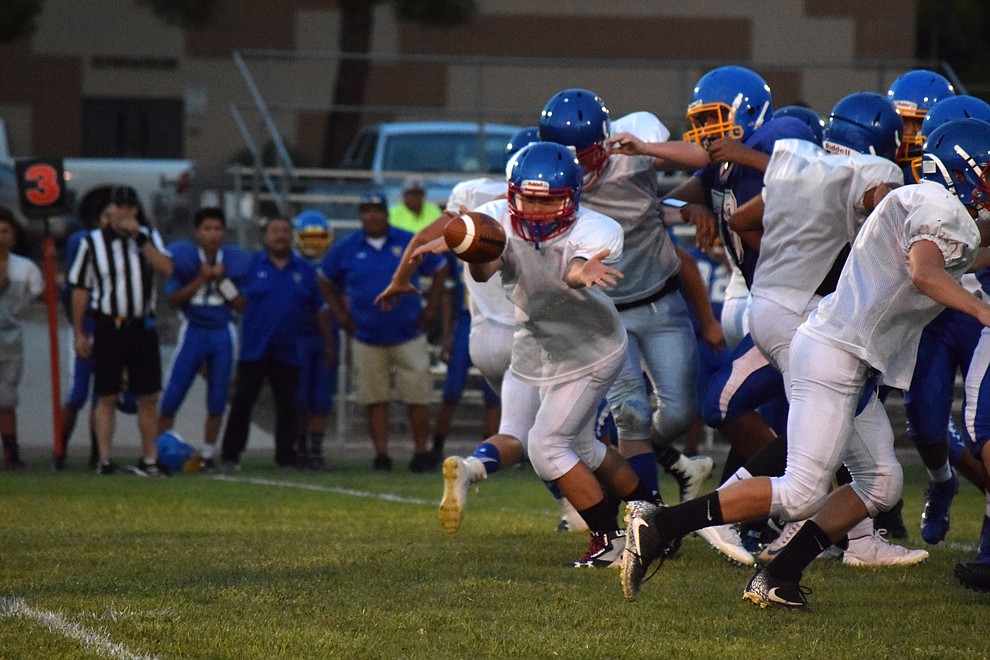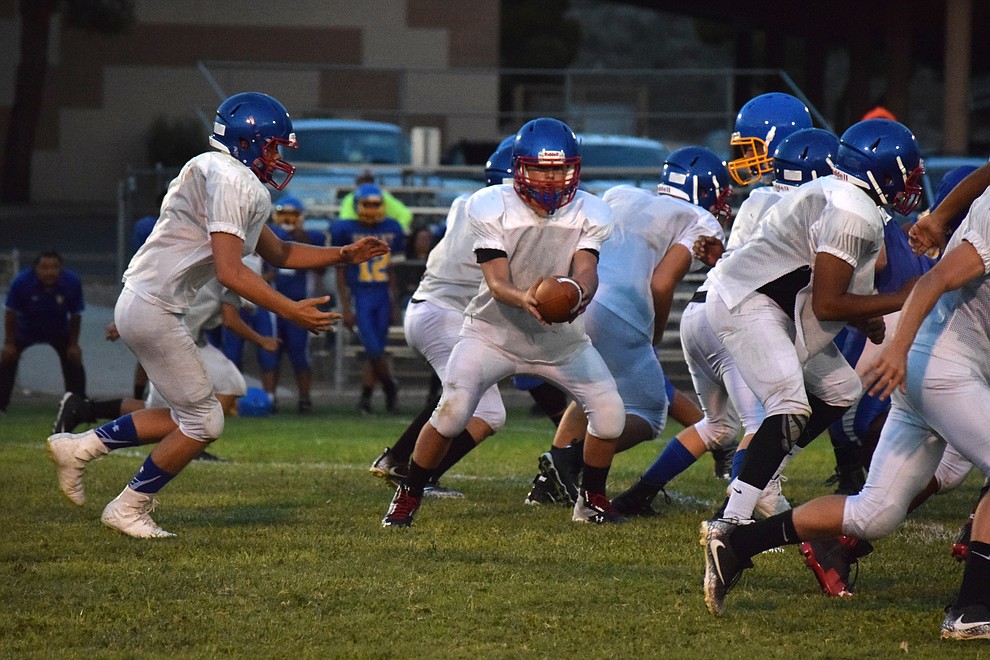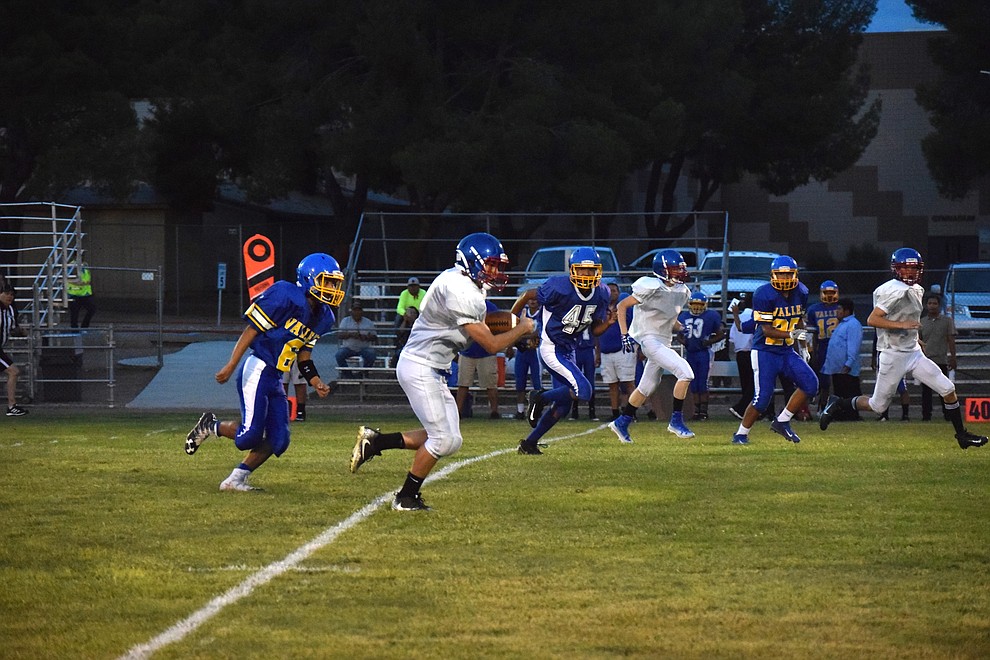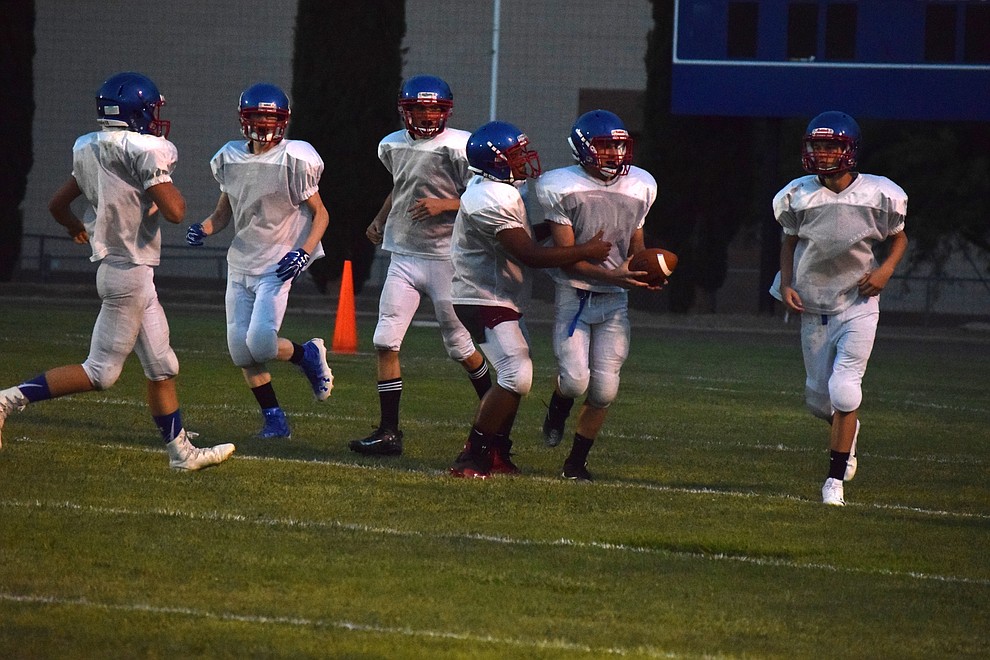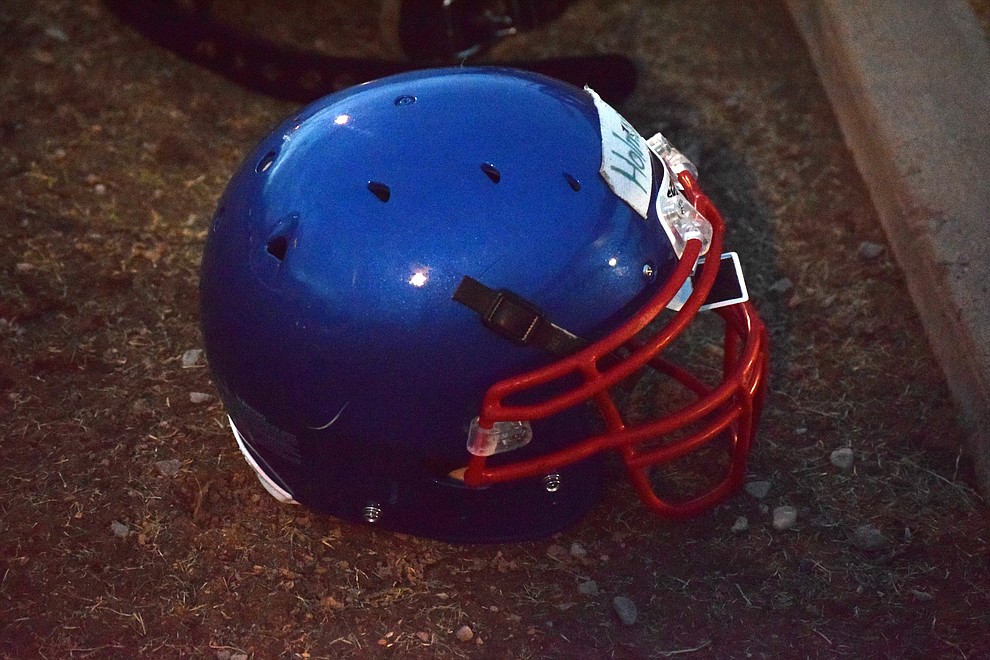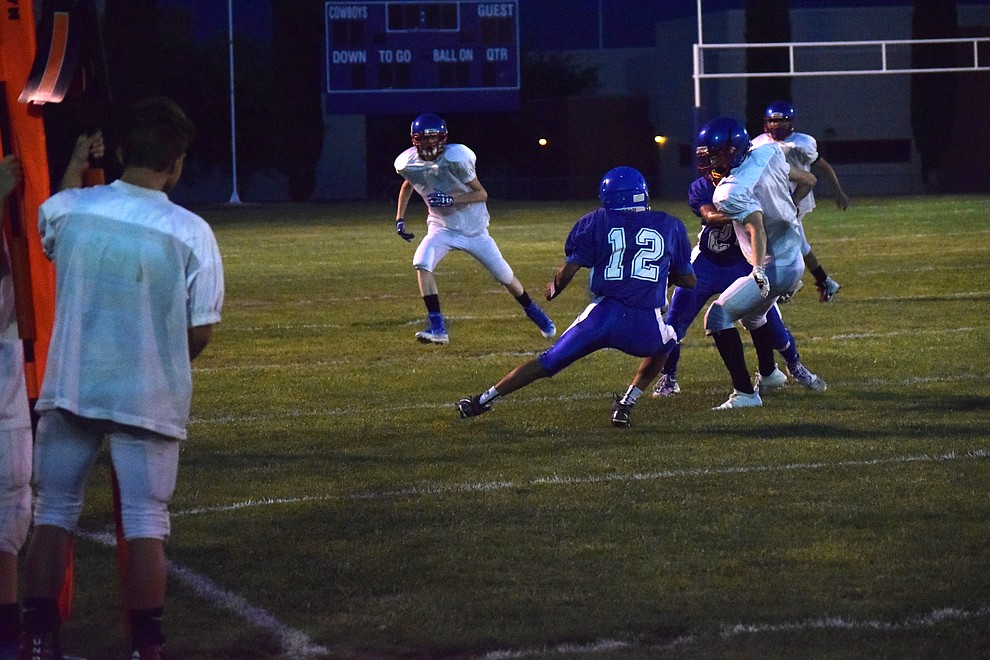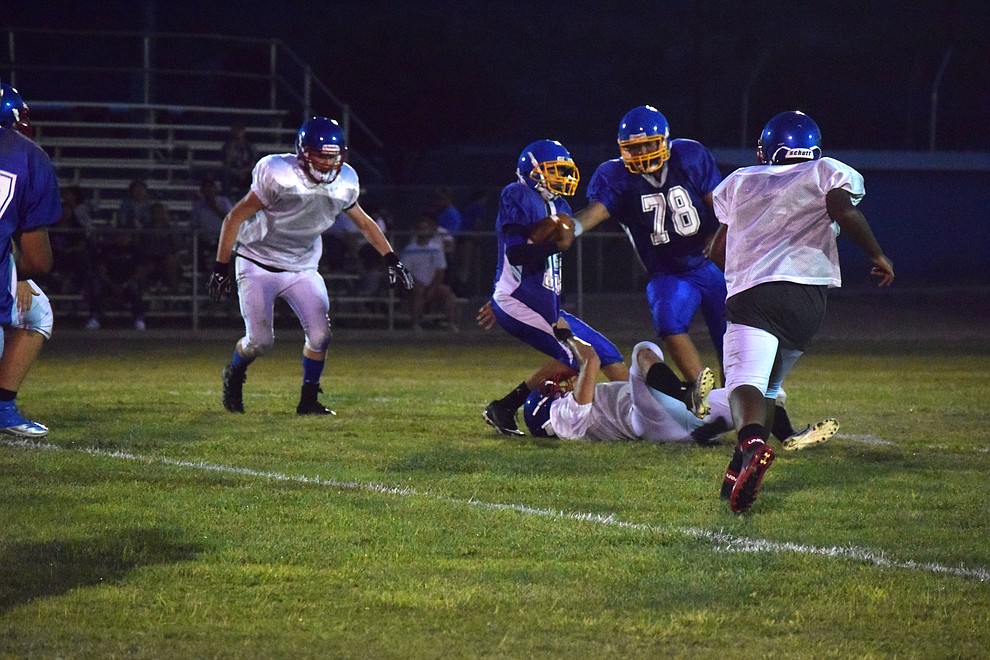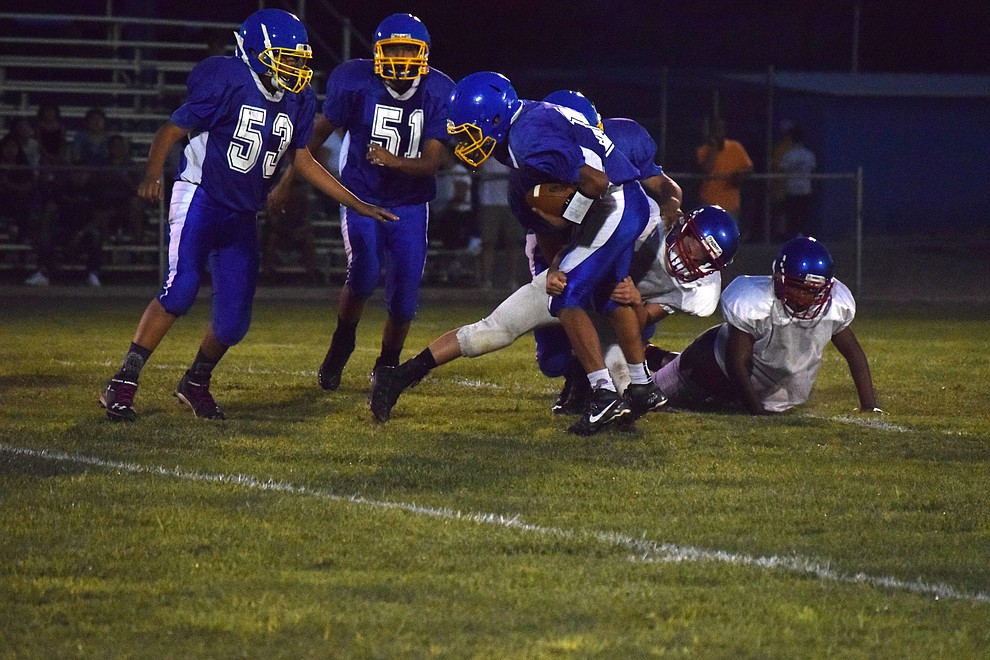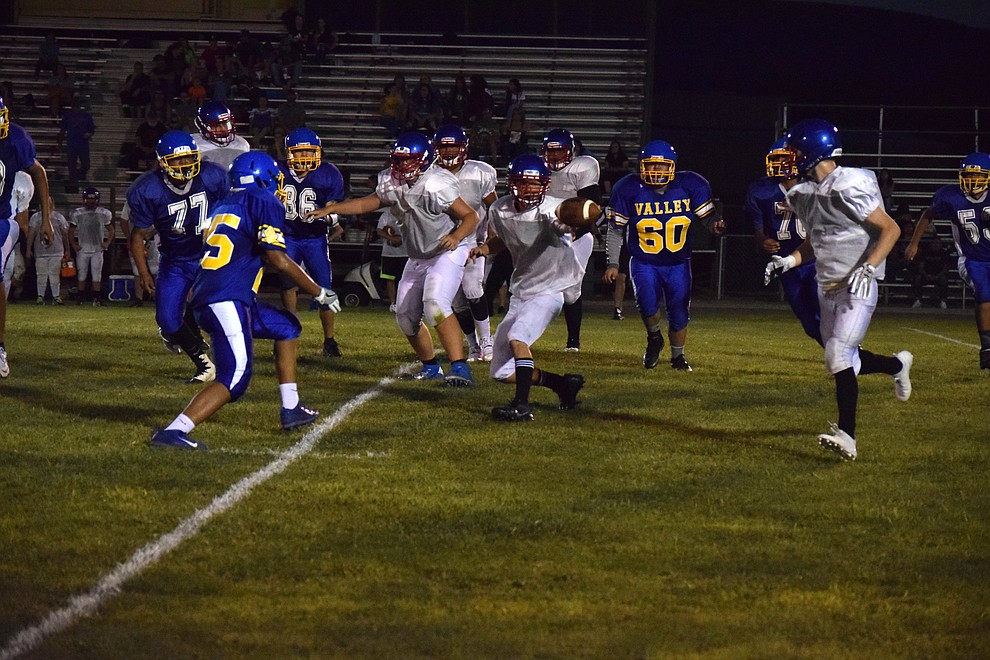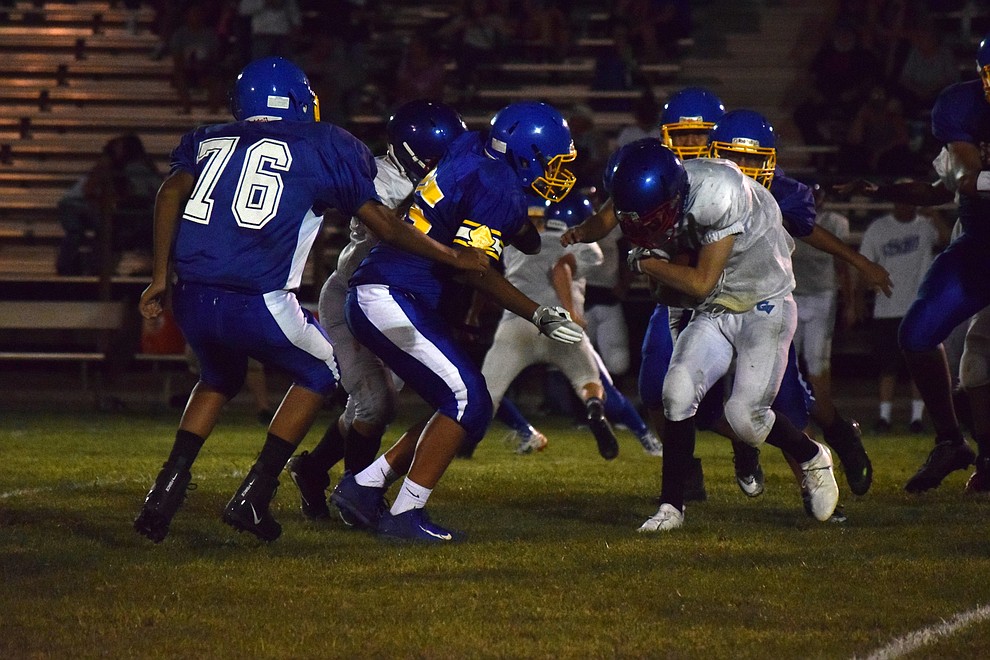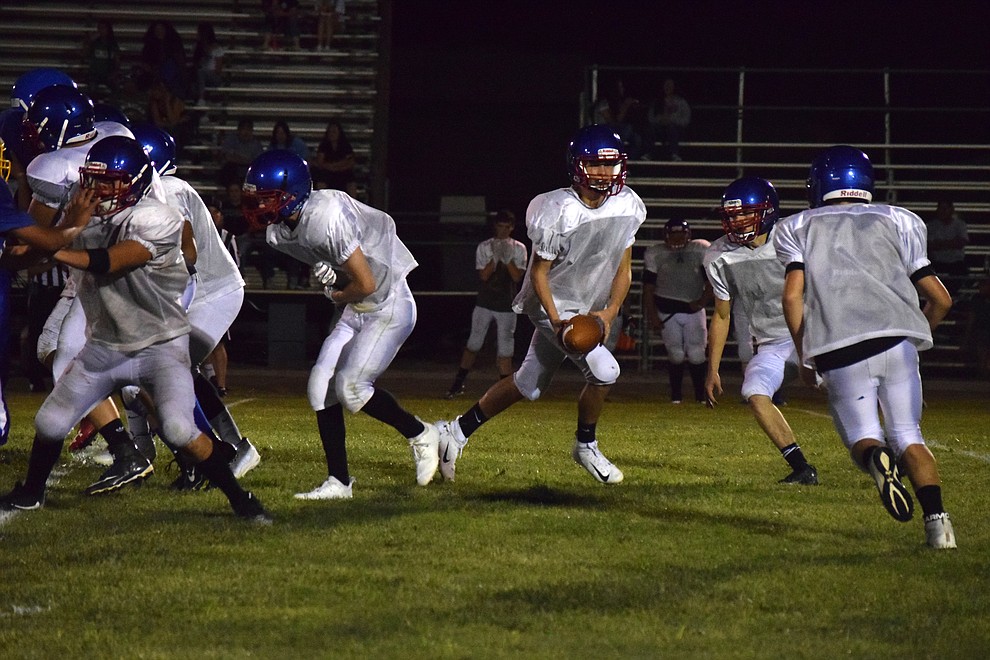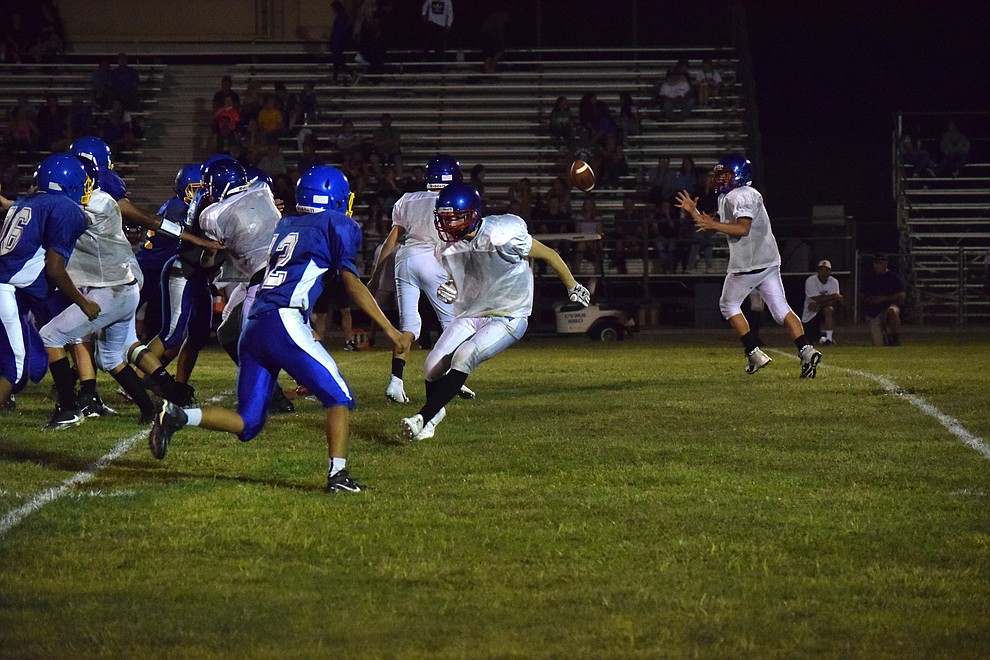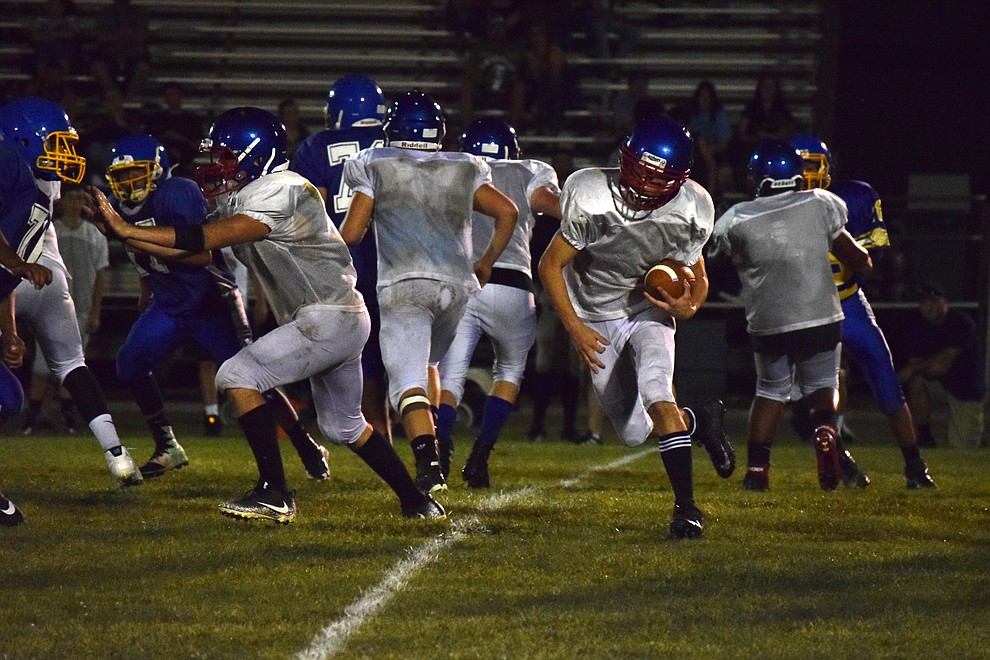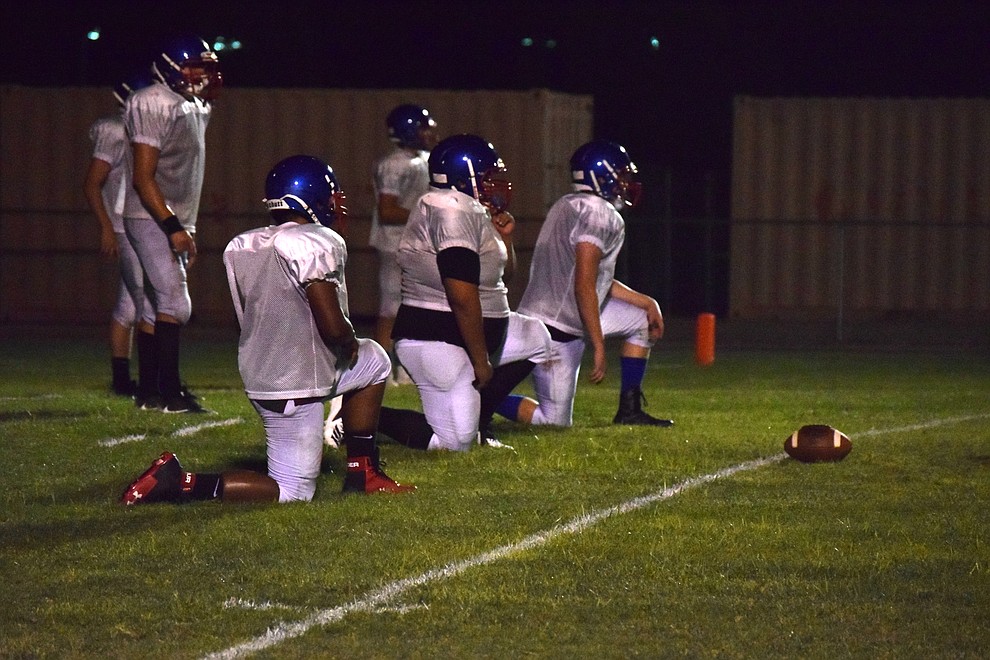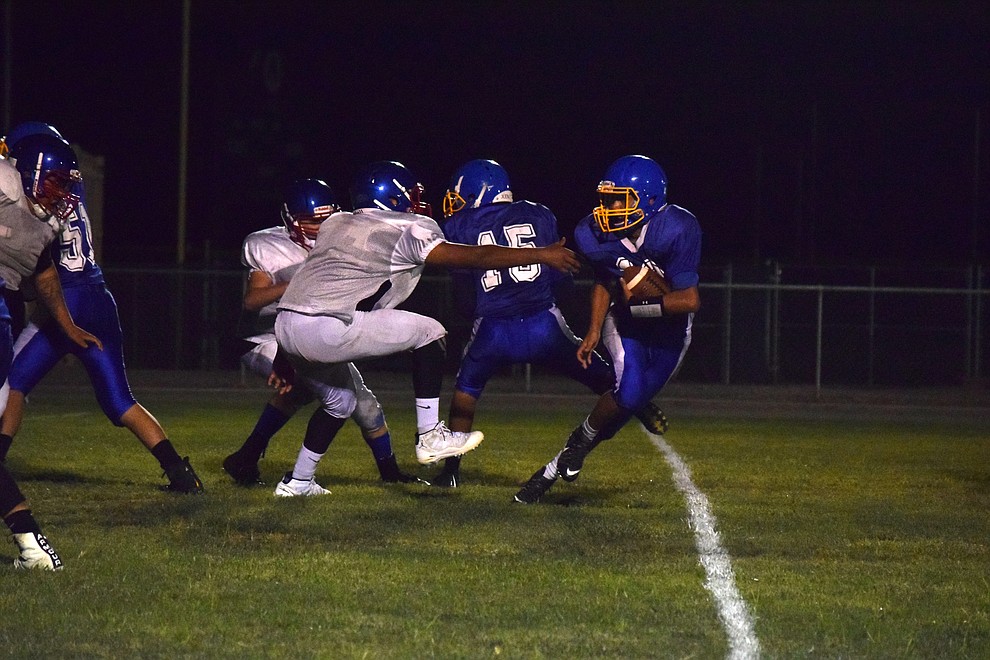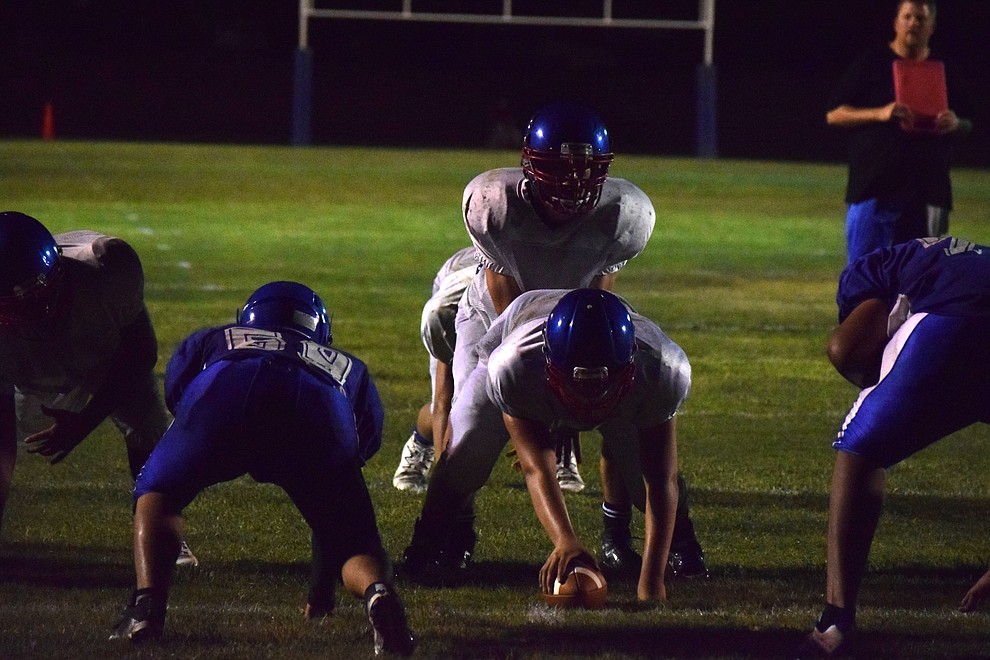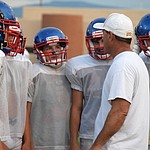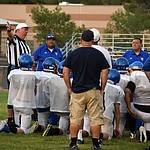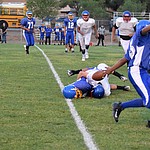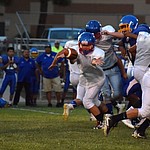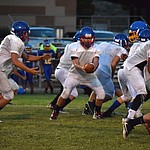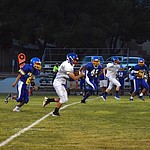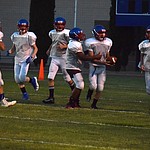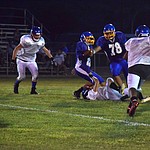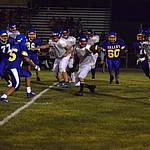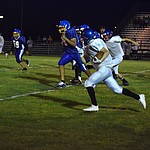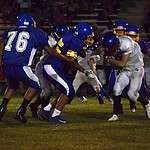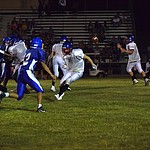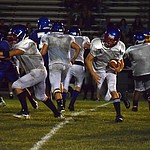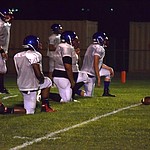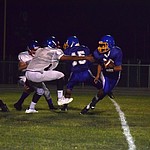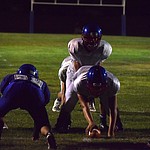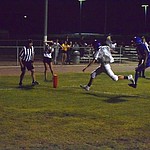 Camp Verde opens up the season on Friday at Scottsdale Prep at Paradise Valley High School at 7 p.m. The Cowboys' home opener is Aug. 31 against Heritage Academy Laveen.
Valley is on the Navajo reservation near New Mexico. They are in the 2A Little Colorado Region and went 3-6 last season.
"They had some big kids and they had some talented kids, they had some skill guys on offense in the backfield," Walsworth said. "Their numbers were about like ours were."
Petty said he likes the new Camp Verde coaching staff, that they are willing to work with them.
"They're fun coaches, they're smart and they know what they're doing," Kelley said.
The scrimmage capped the preseason preparations for the Cowboys. They have been practicing in full pads for a couple weeks.
"They've been good, as long as we can get outside, there's so much lightning, but practices have been good so far," Walsworth said.
During the scrimmage, the Pirates' quarterbacks were constantly under duress.
"It's real nice (laughs)," Petty said. "It's nice not having to hit my own teammates, that's for sure."
Walsworth's only expectation going into the game was that the Cowboys would play hard and he said they did.
"We had a bunch of guys playing hard and giving a good effort (Thursday) night and I'm looking forward to watching the film," Walsworth said.
SUBMIT FEEDBACK
Click Below to:
More like this story