Mingus girls soccer opens Behlow era with five-goal win
Originally Published: December 6, 2018 3:28 p.m.
Updated as of Thursday, December 6, 2018 3:29 PM
Mingus Union girls soccer opened its season with a "fun" victory.
The Marauders beat Buckeye Union (0-2) 6-1 on Tuesday at home. It was new head coach Calvin Behlow's debut as the Mingus Union girls coach.
"I forgot how scrappy girls teams are, whether you have skill or not you just scrap and I forgot that that's what it's like," Behlow said. "It made me after the first couple of minutes realize that I've got to make sure that girls are in a position to protect themselves. There's no way that that team practices like that, otherwise everybody would be hurt, so I'm not saying they were rough, I'm not saying they were cheap, I just forget how scrappy it is, it's just grab a shirt, grab an arm. So the adjustments we had to make was, don't keep the ball on your feet, the longer you keep it on your feet the more time they have to come in and get a foul or just get hit."
The Marauders led 4-1 at halftime and cruised to their first win of the young season.
Junior midfielder Felicia Bueno opened up the scoring with a goal in the eighth minute. Then sophomore midfielder Sadie Backus scored the first of her two goals in the 17th minute.
Photo Gallery
Mingus Girls Soccer Buckeye 120418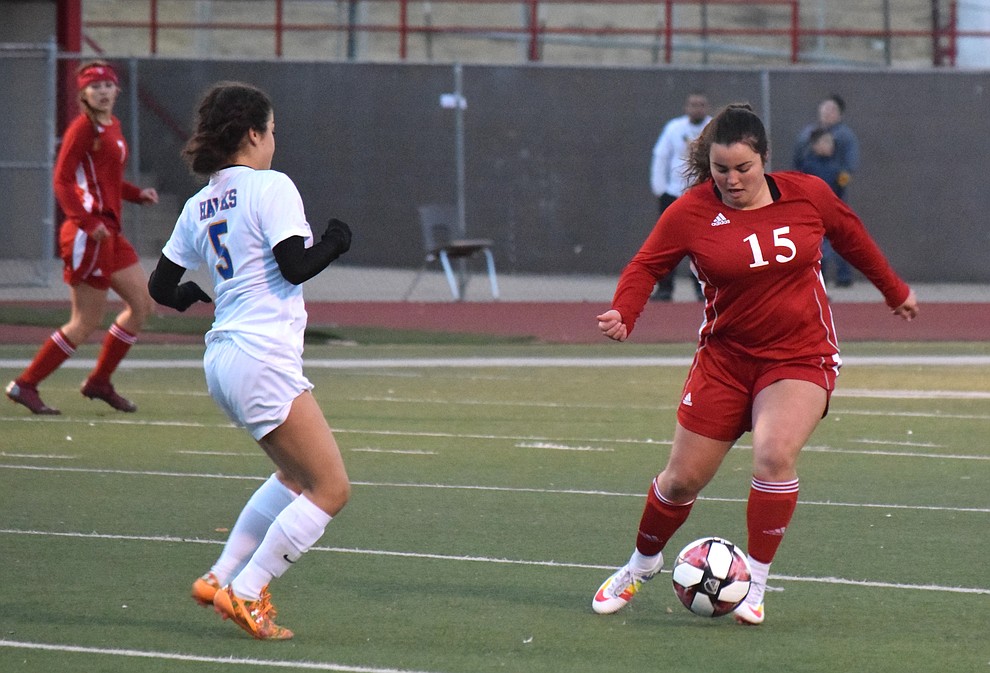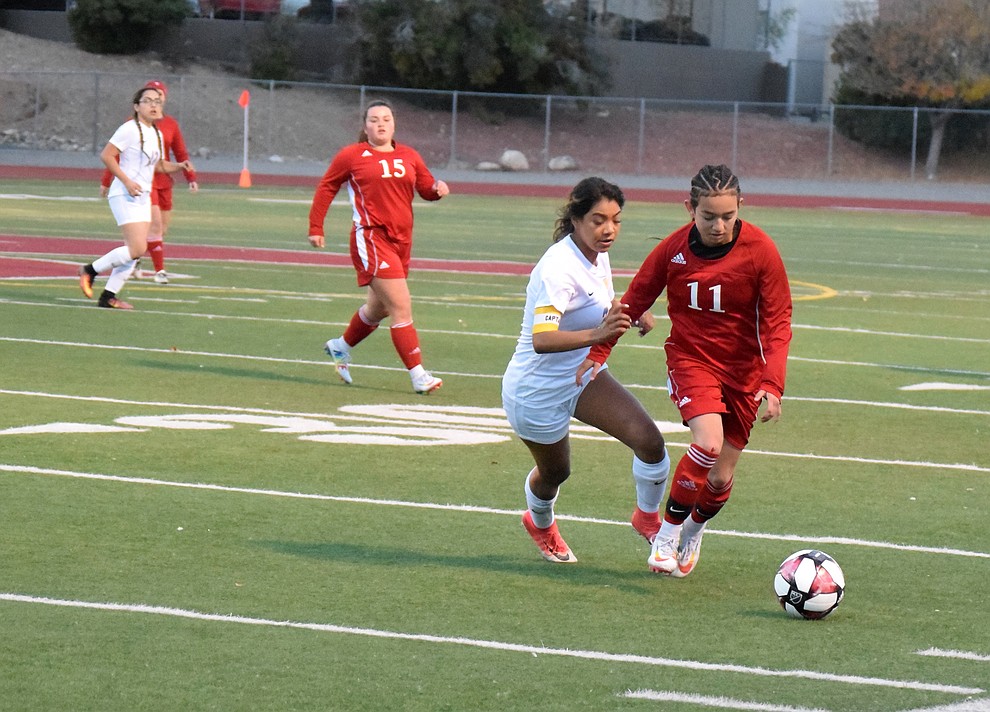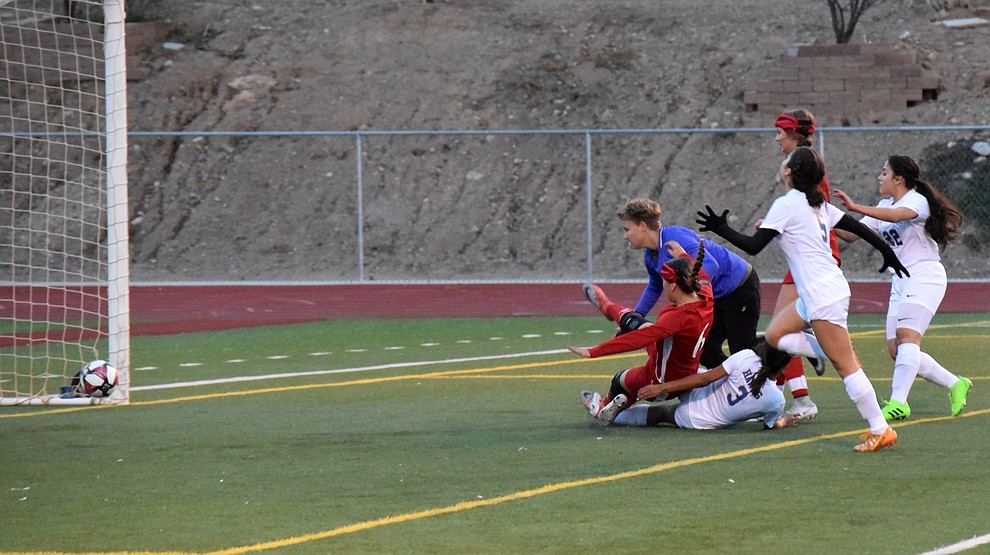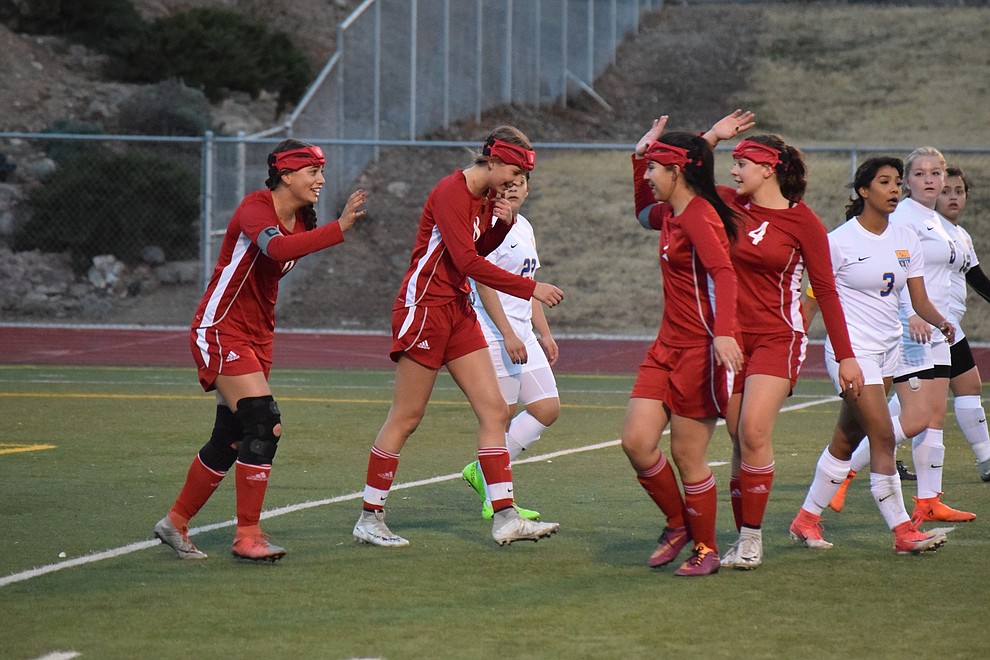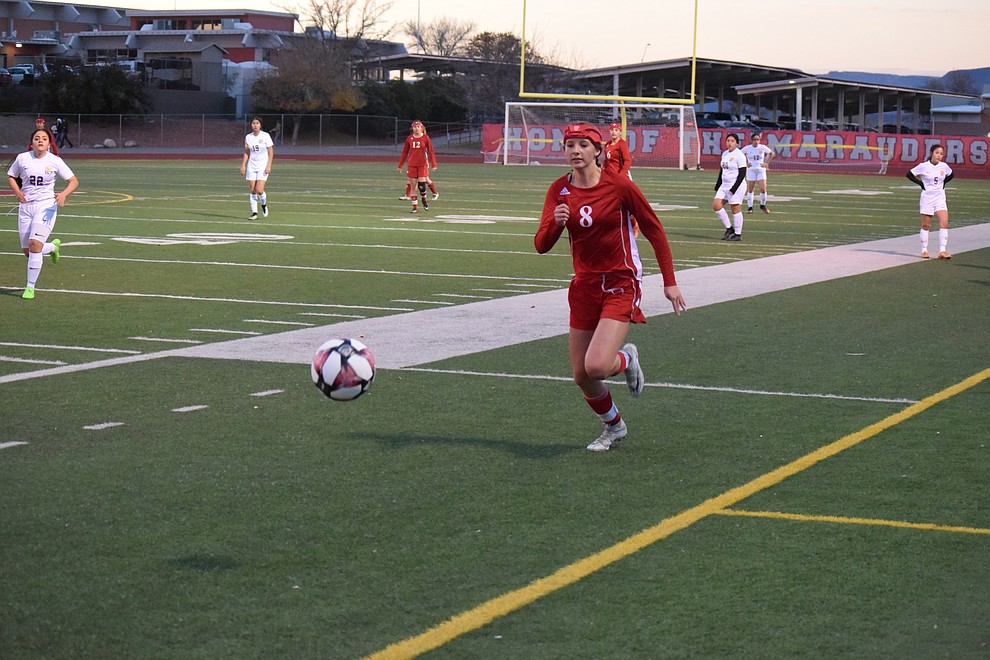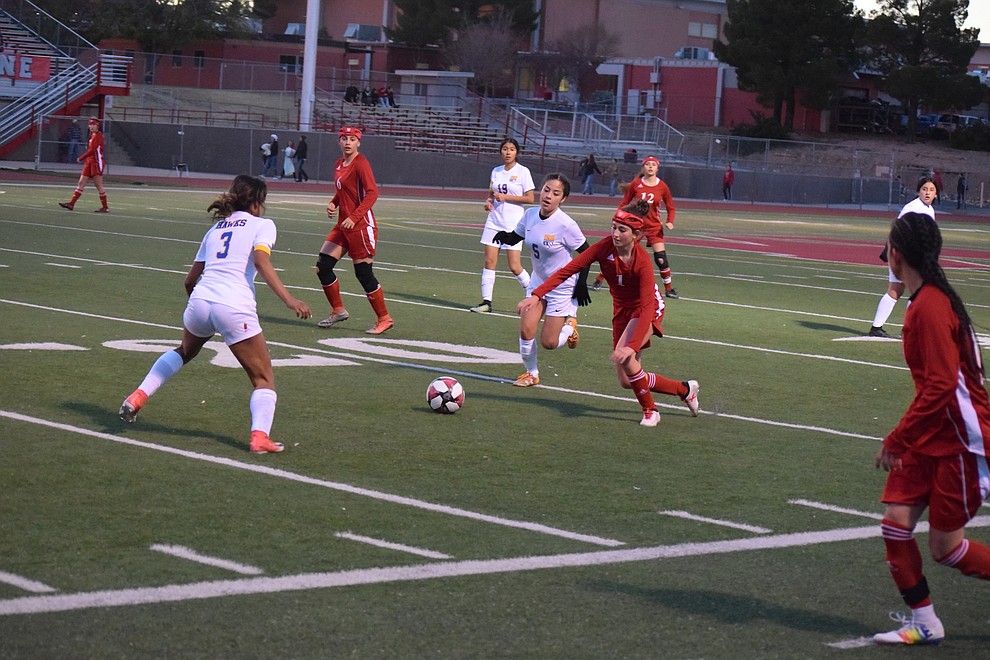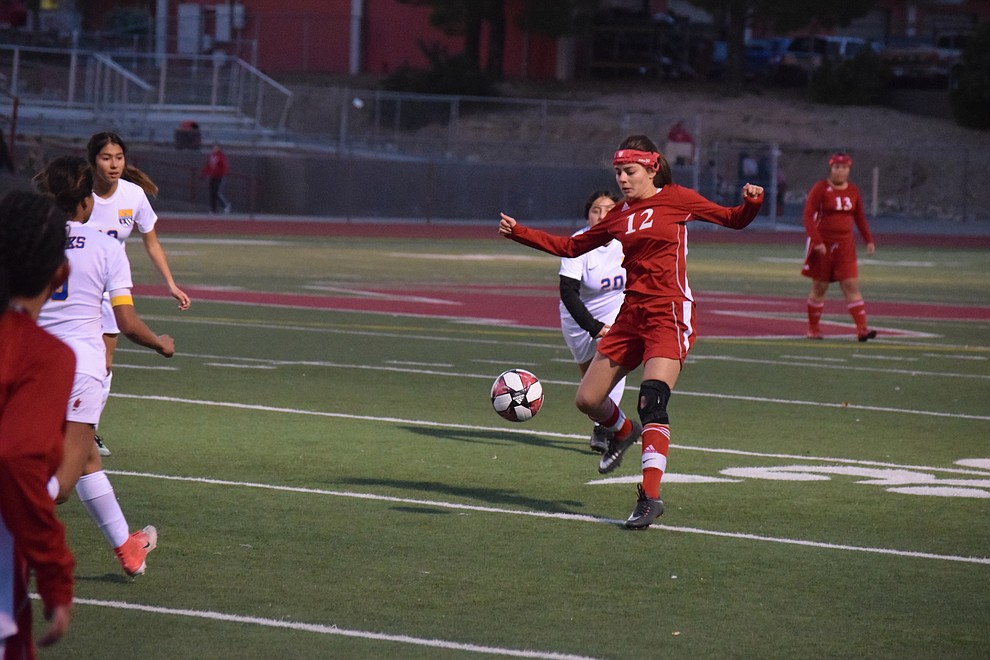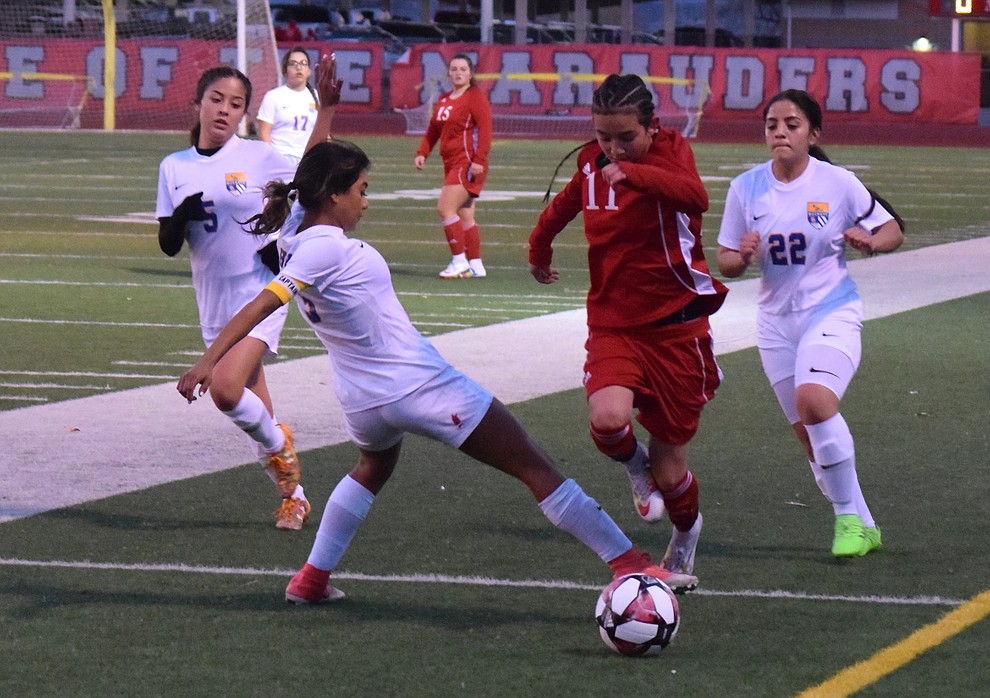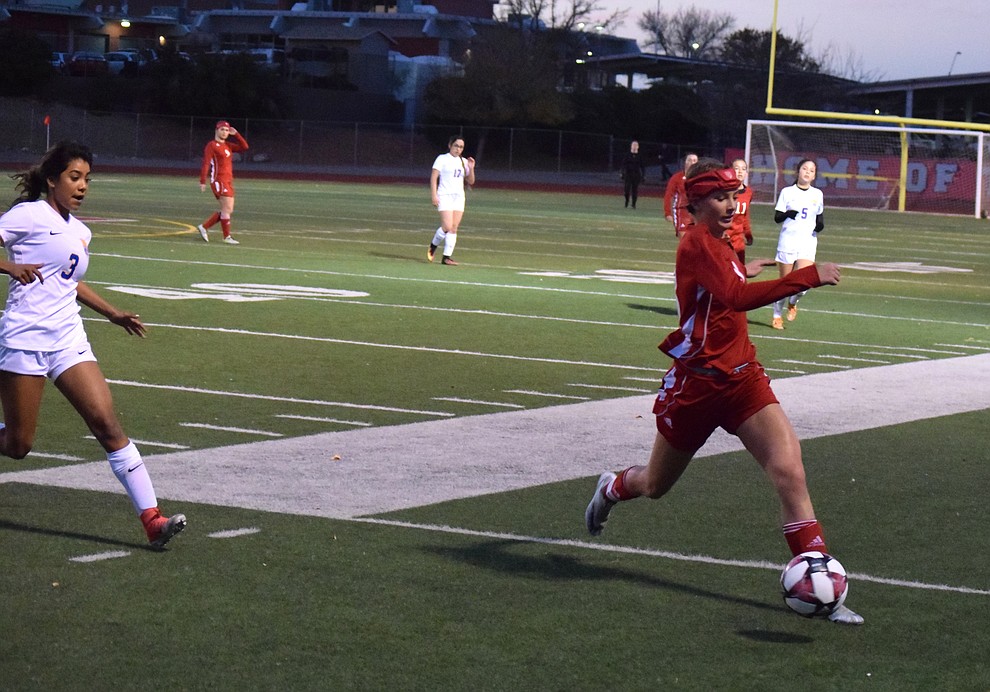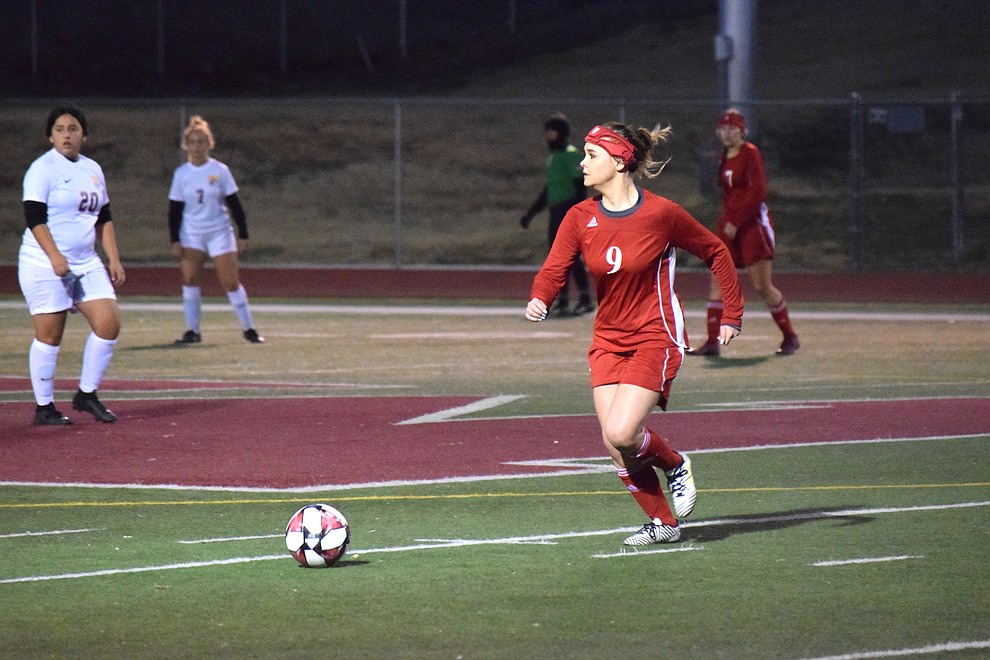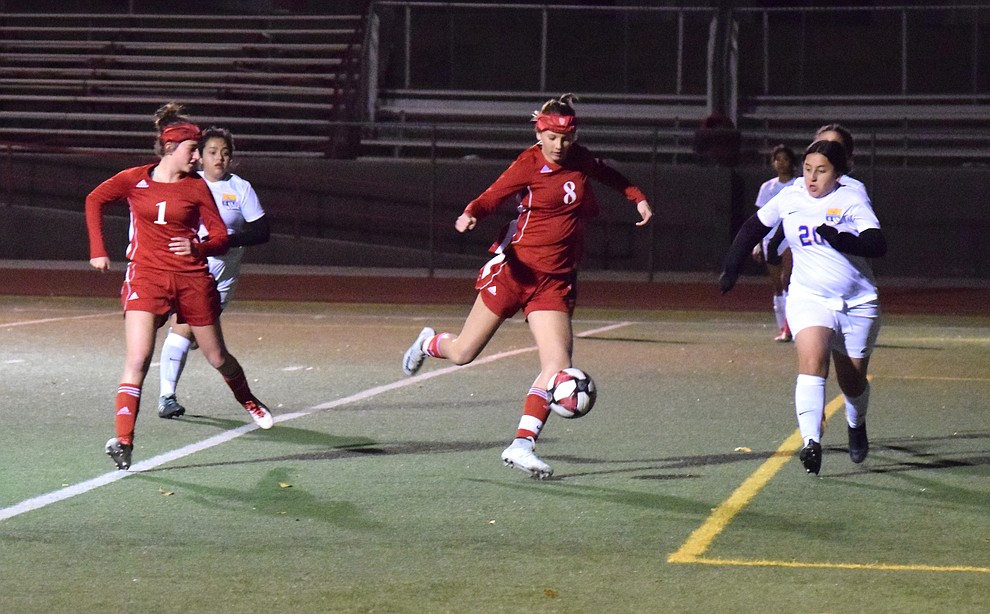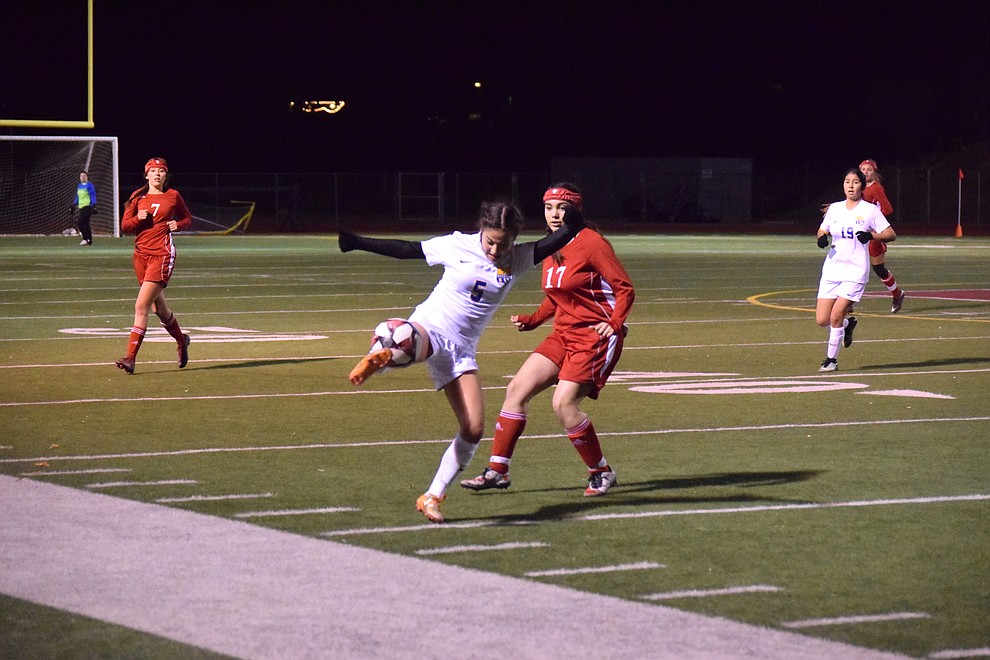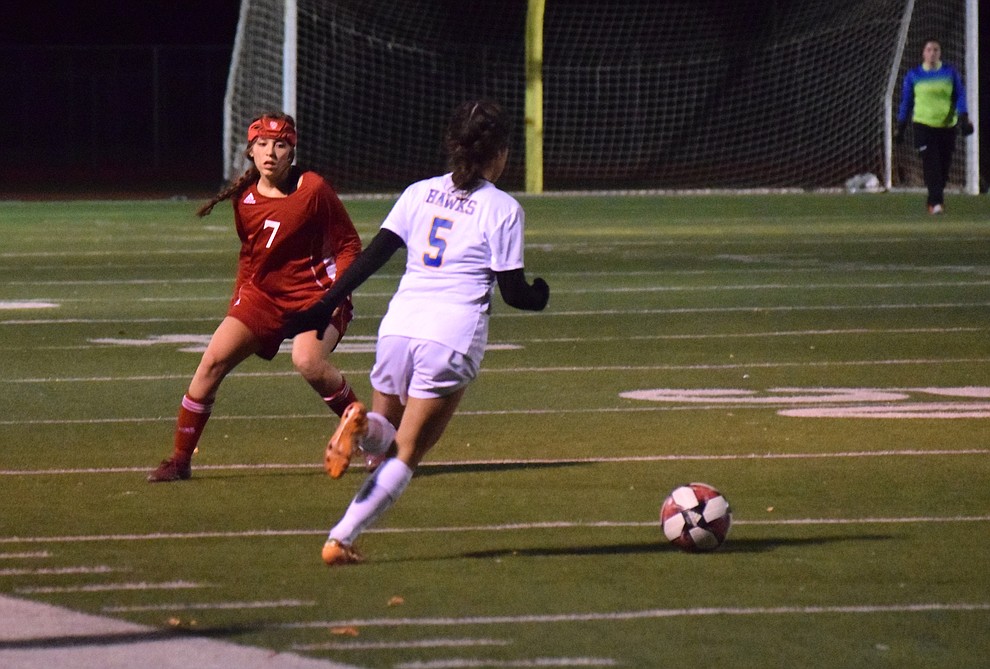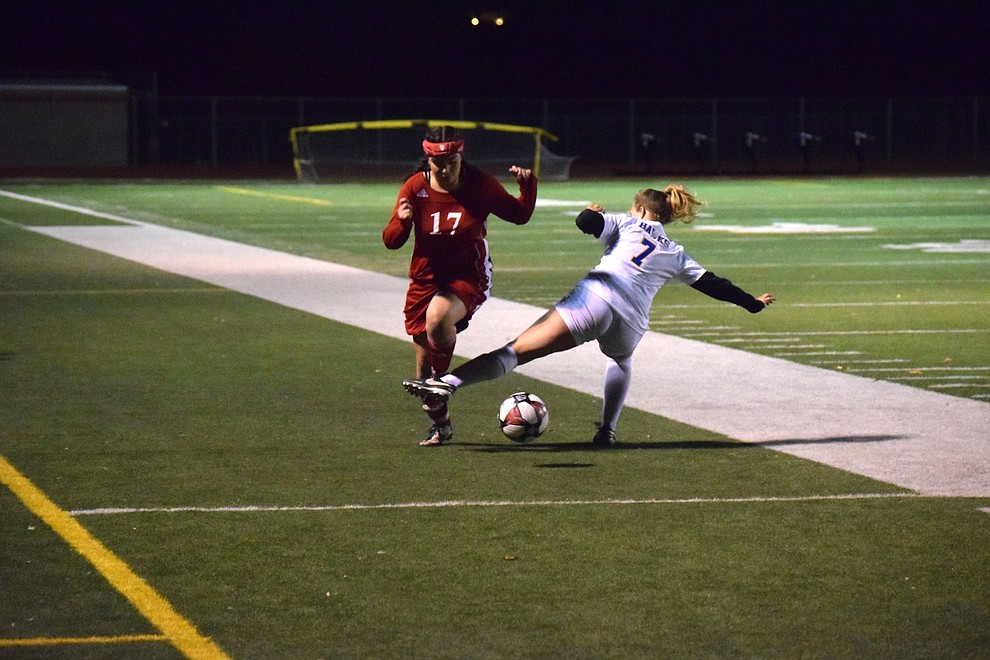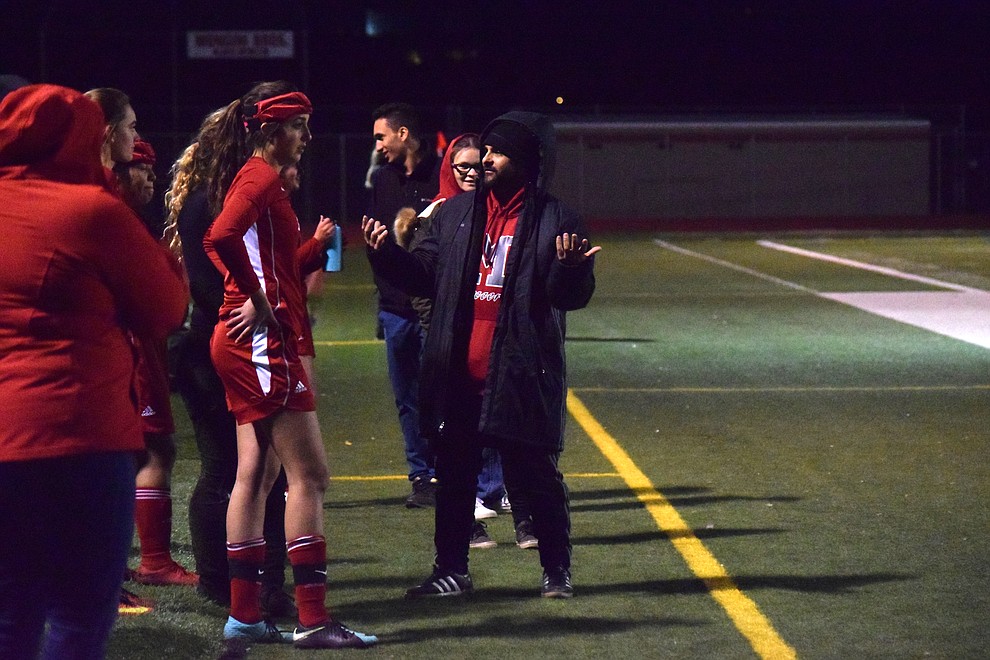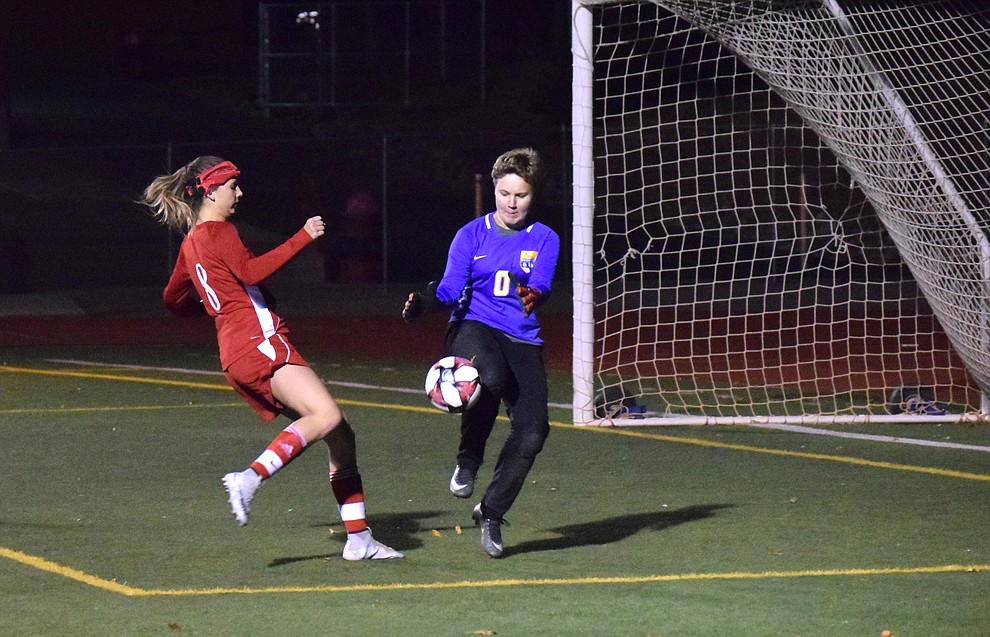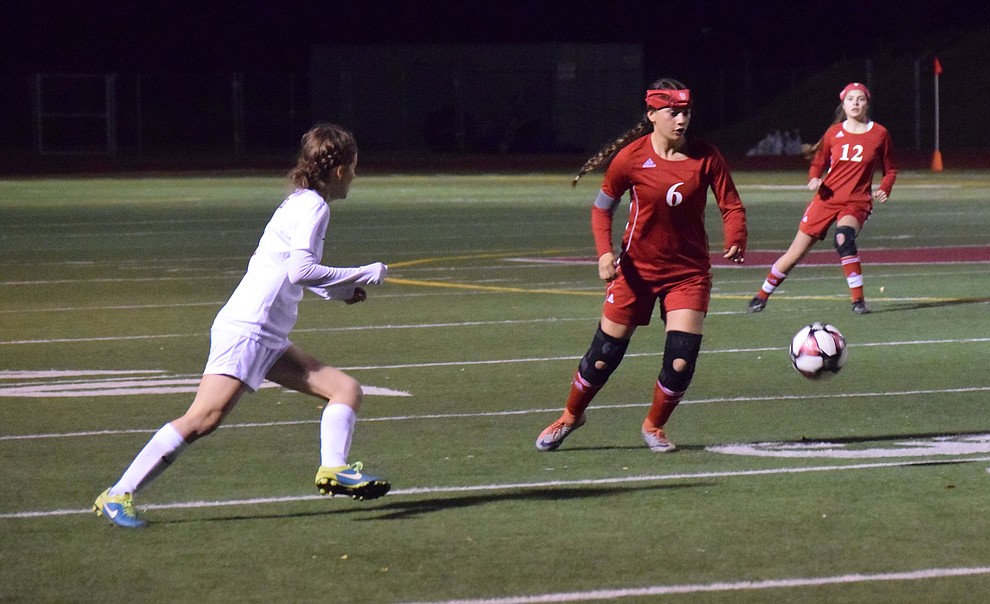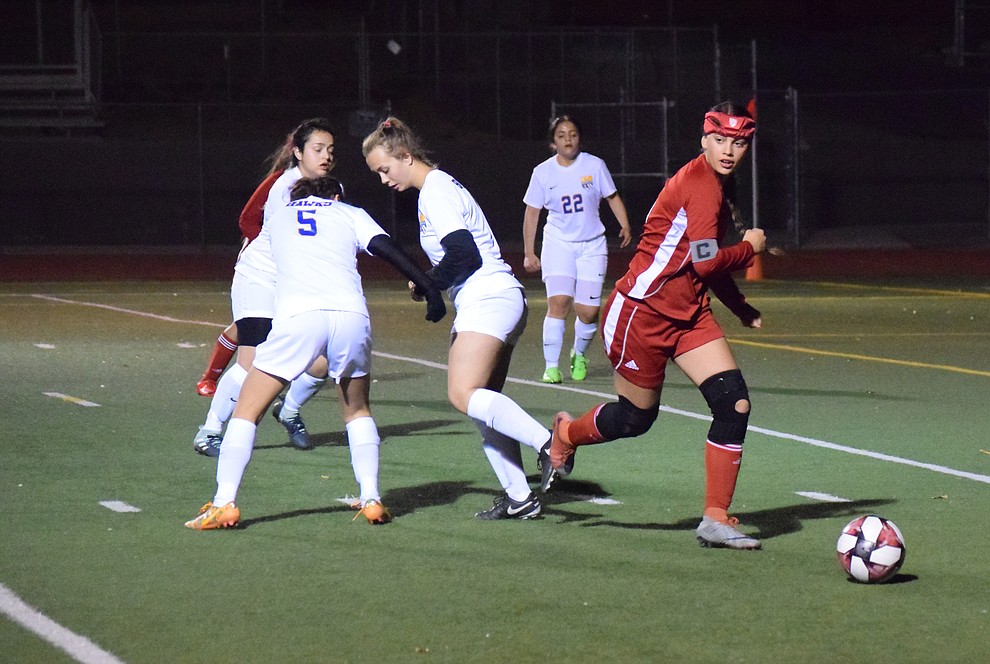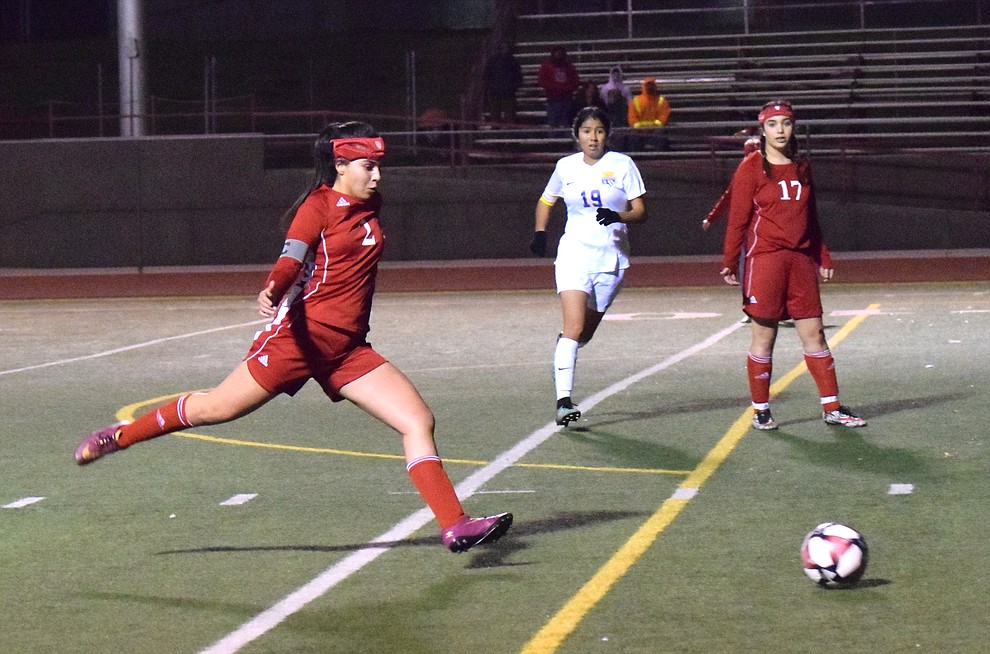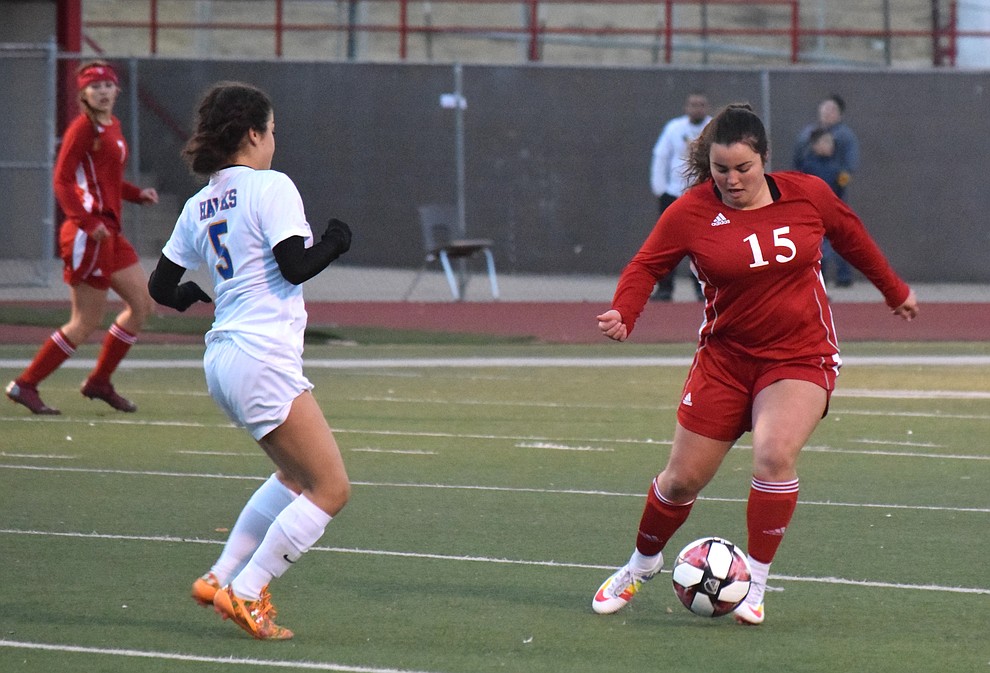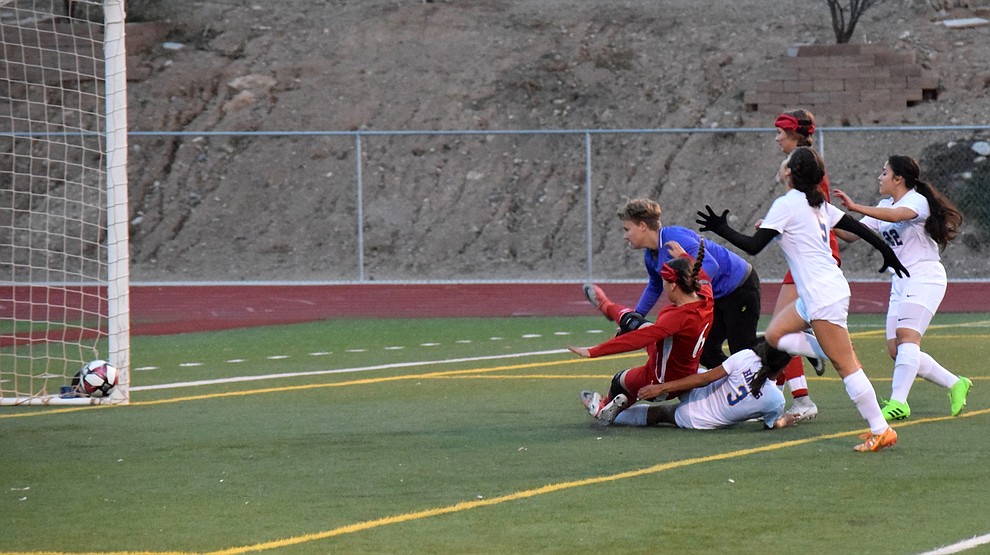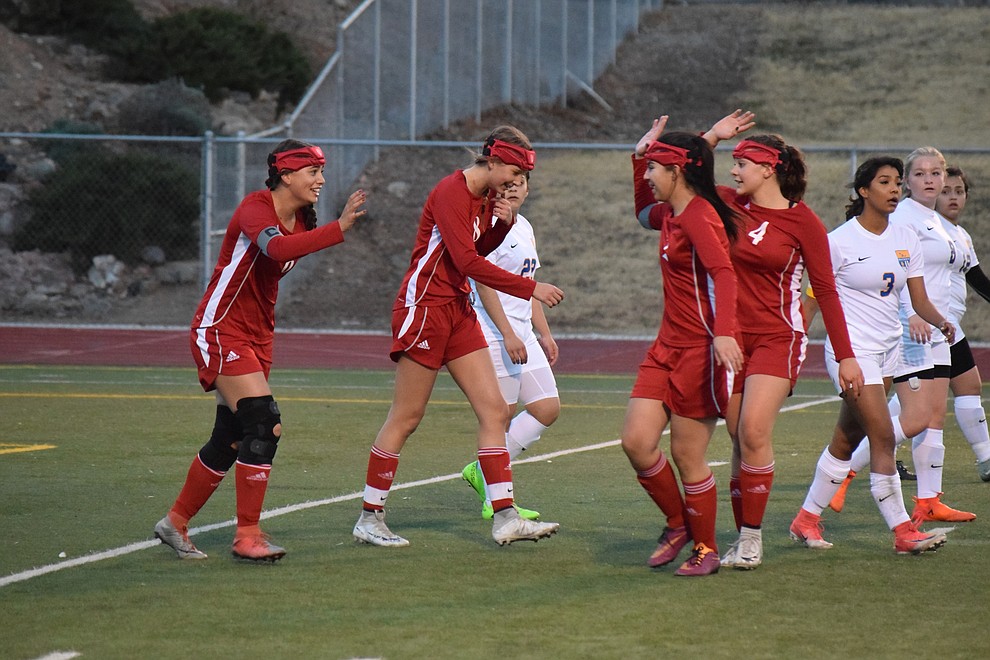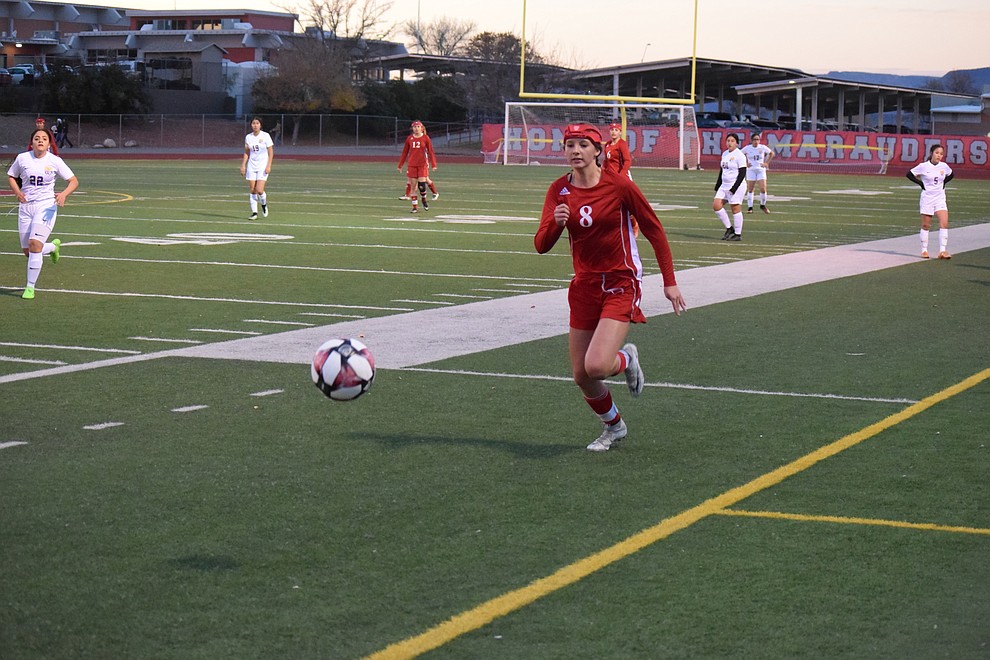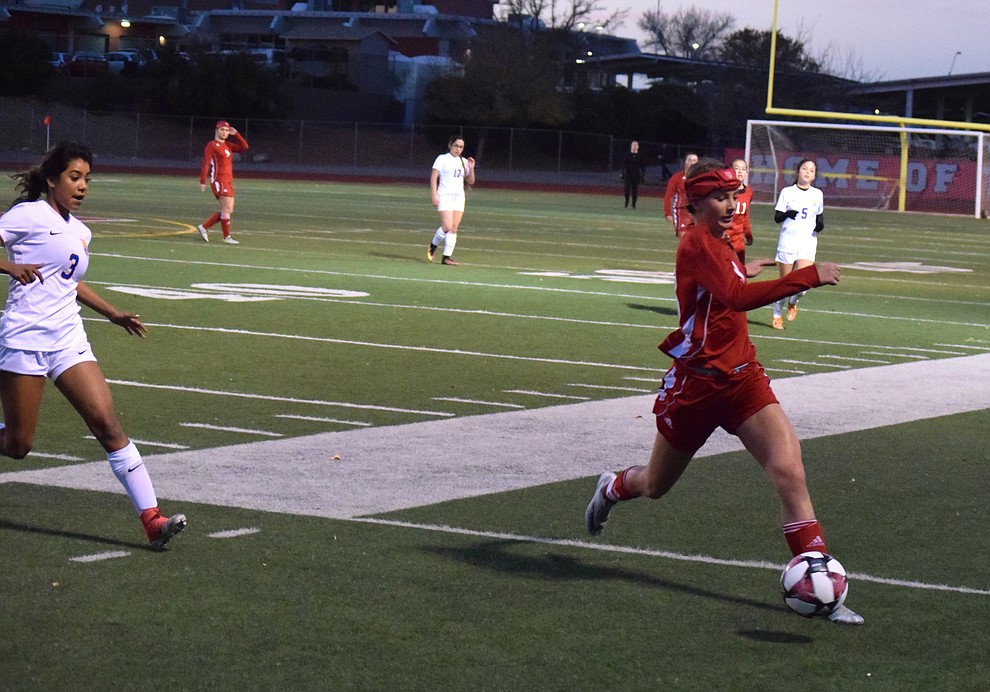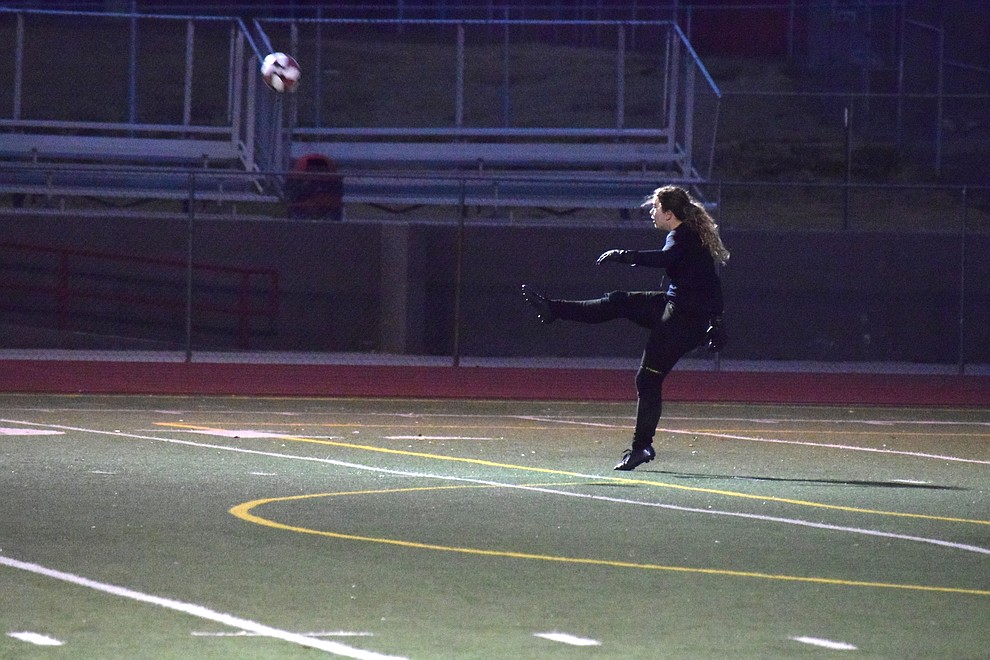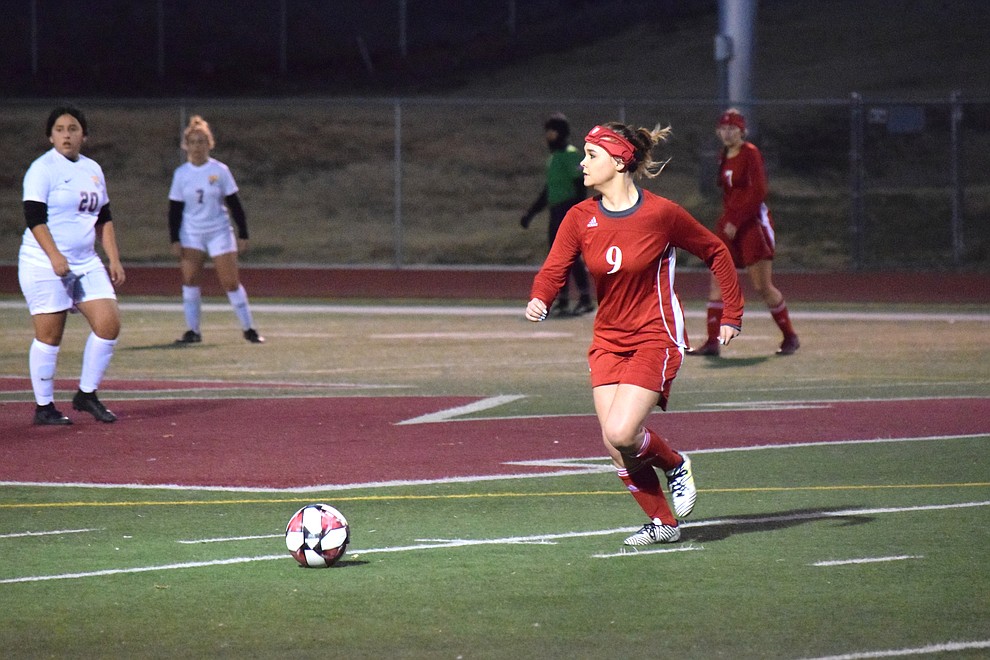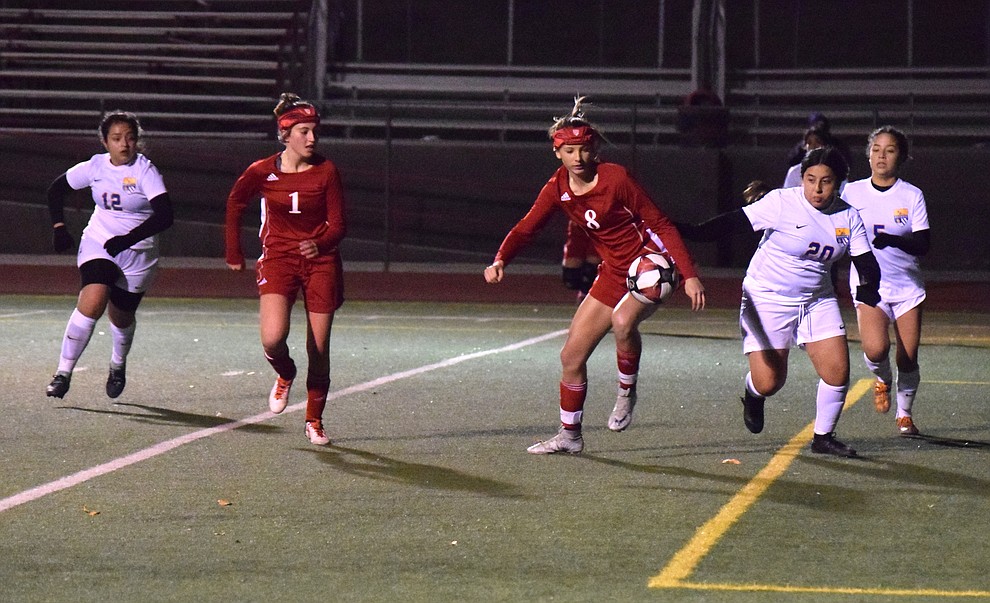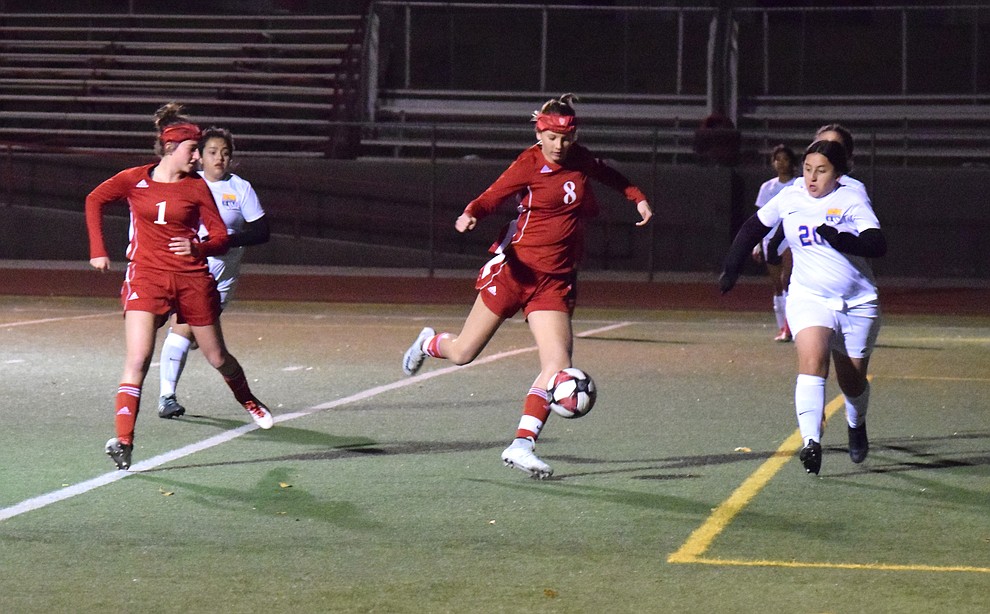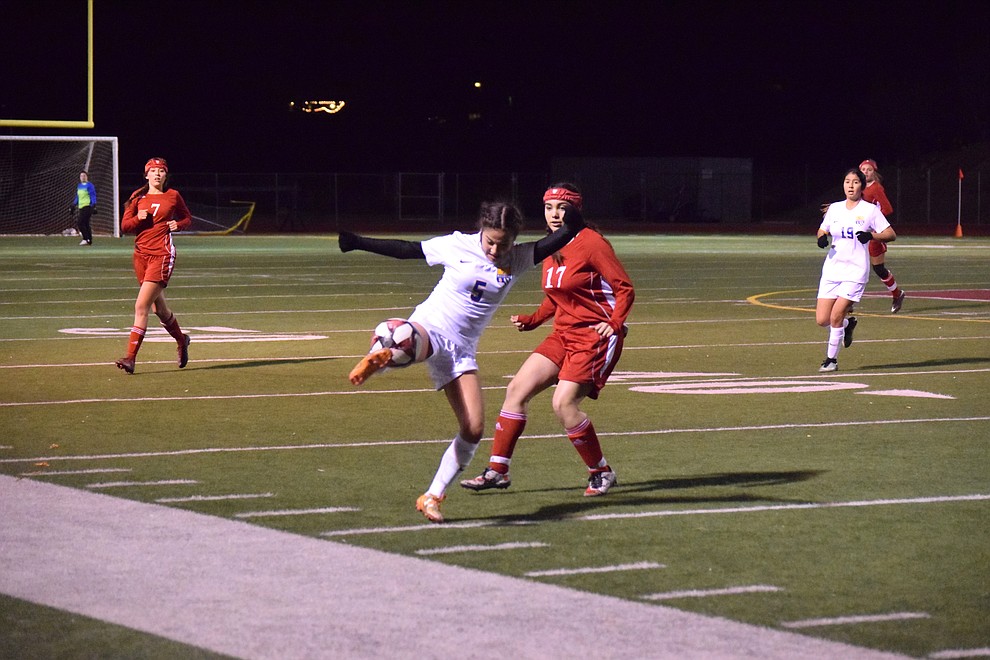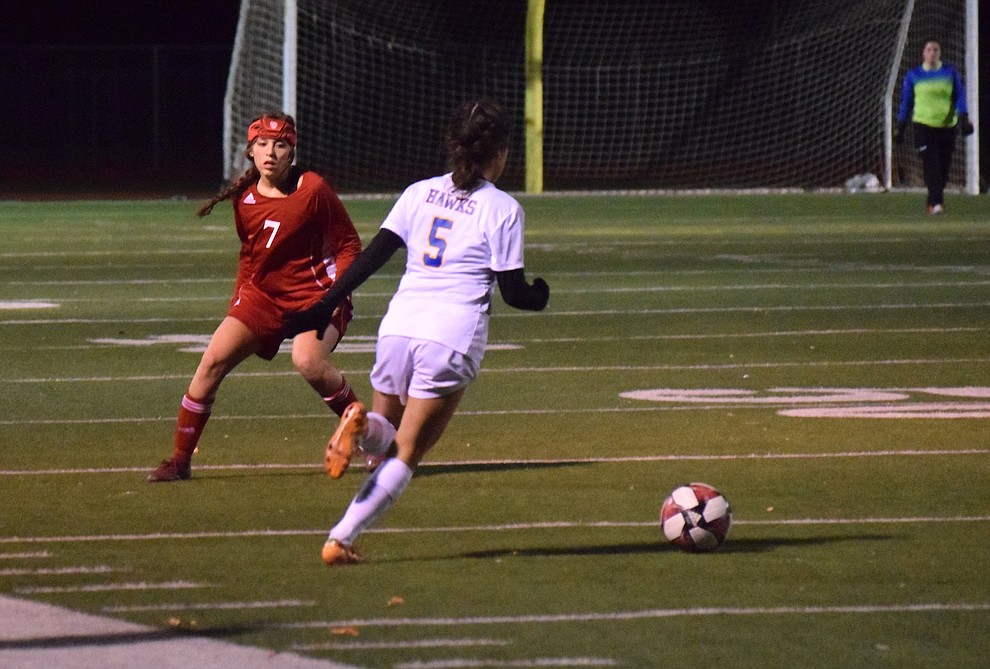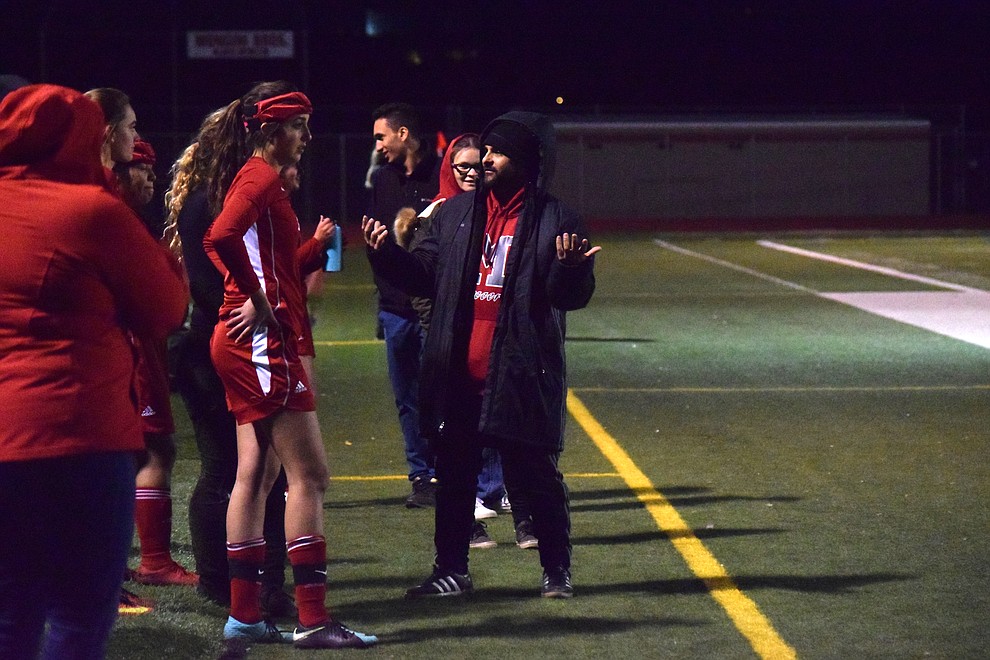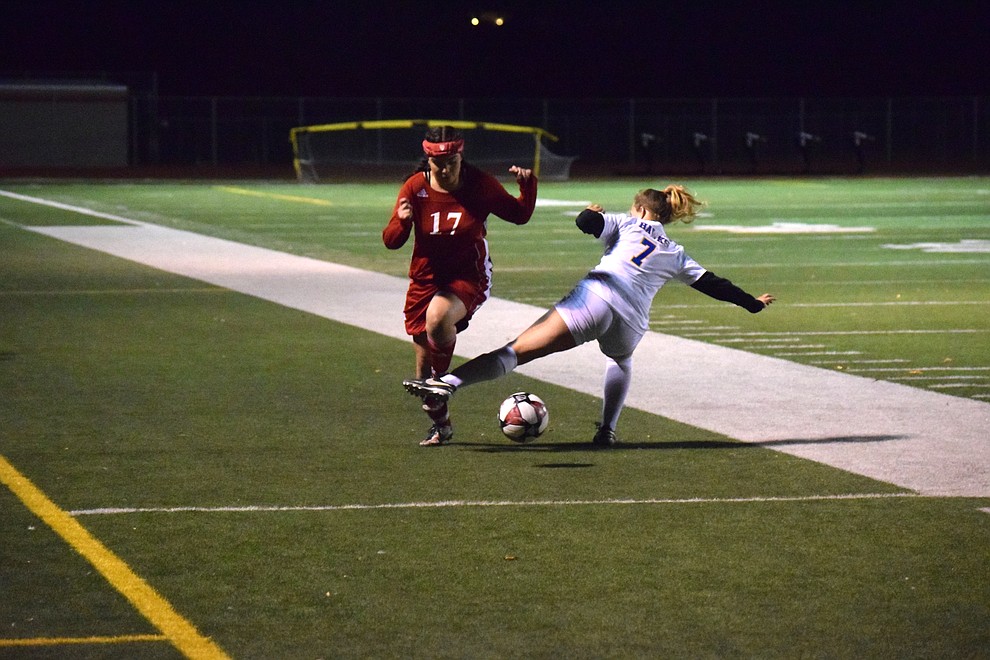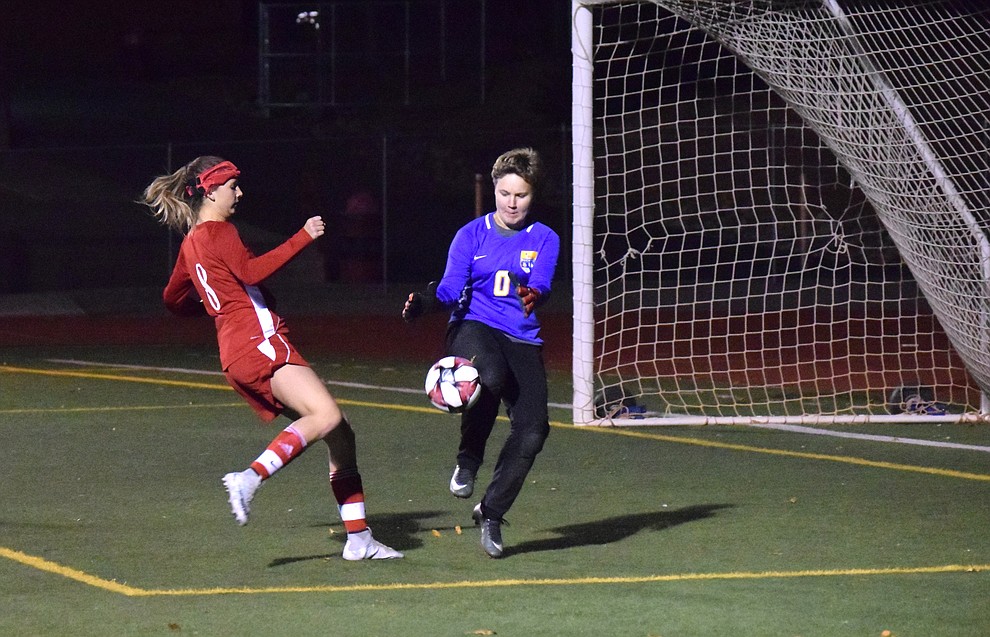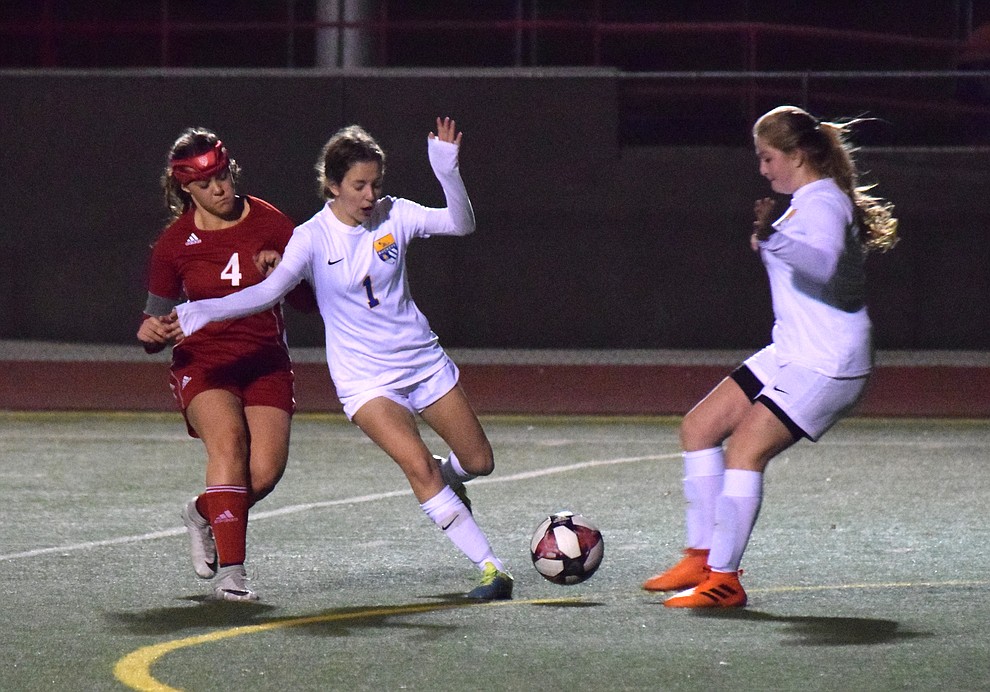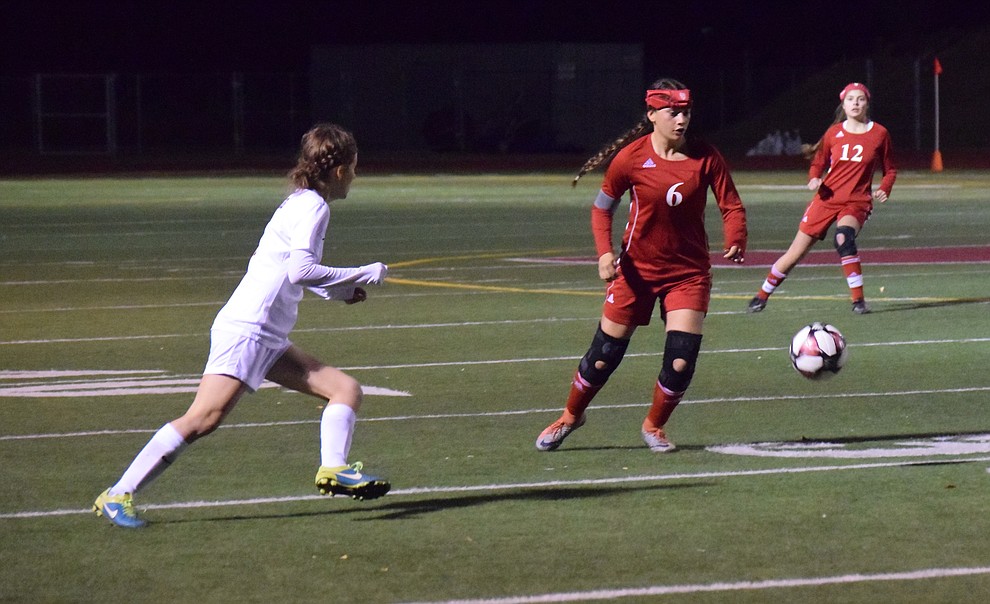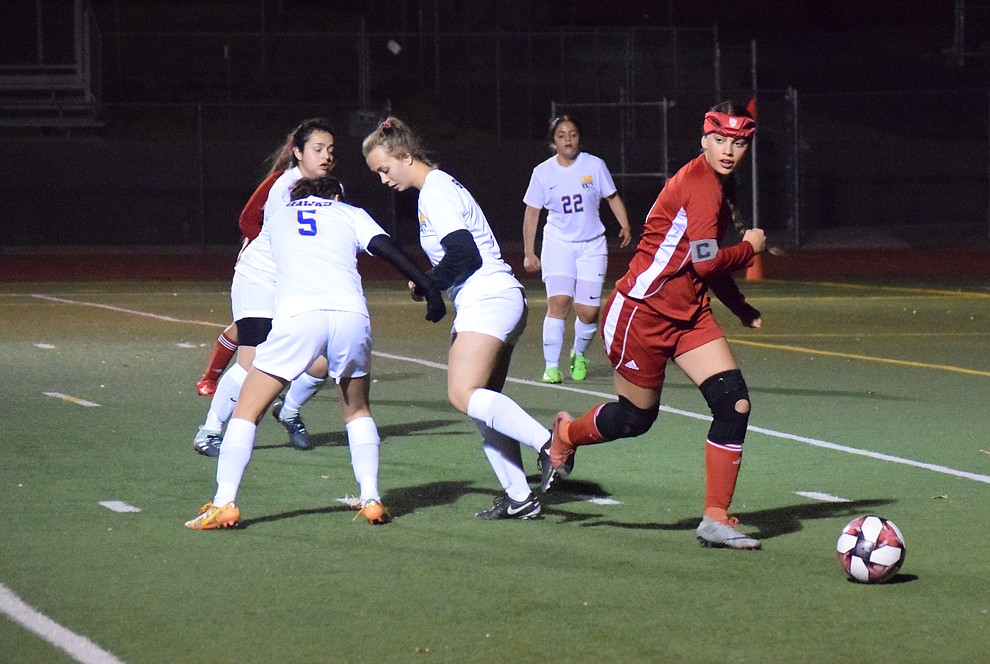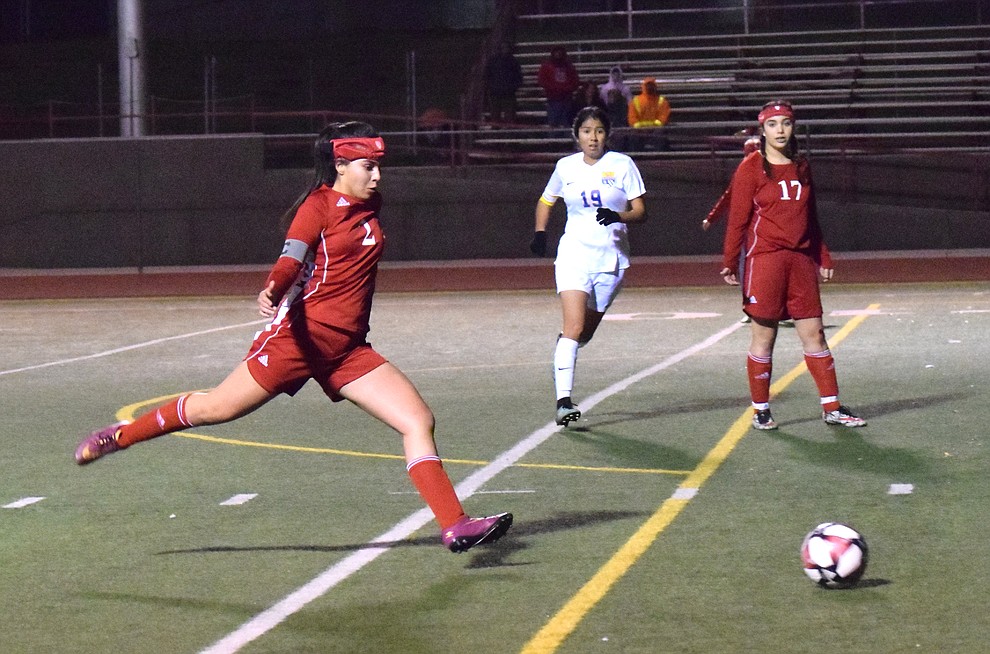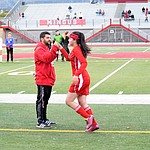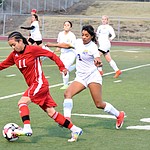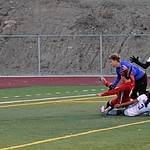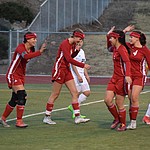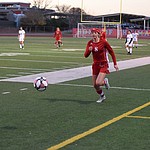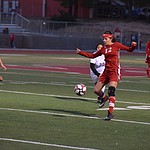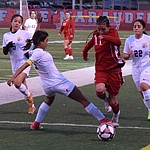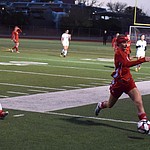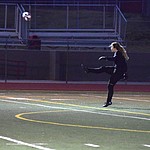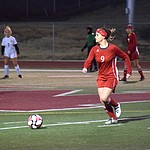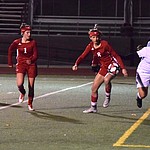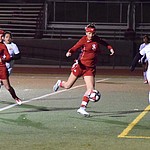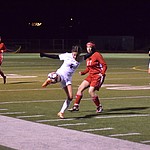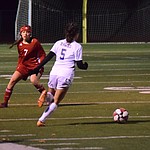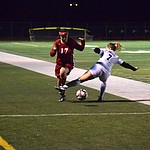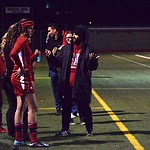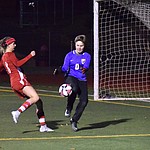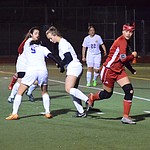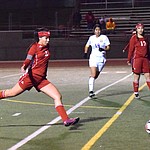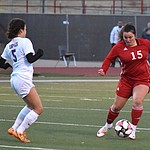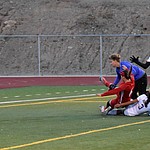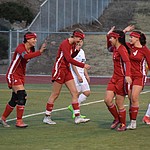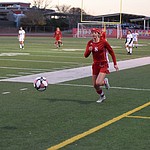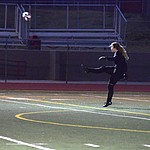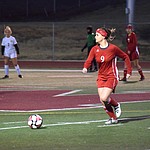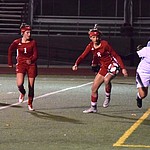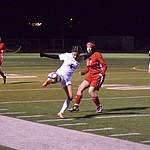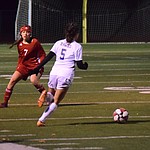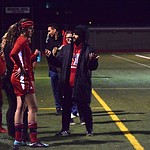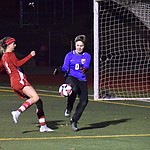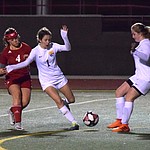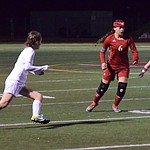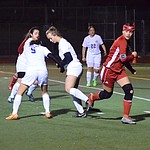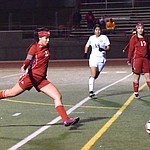 "So I'm happy with the girls, I'm glad I saw smiles," Behlow said. "It's hard going into a new coach, a new season, new practice schedule, new practice drills, all those things just kinda falling into place but the girls had fun and we're out here to have fun and we're out here to have fun and that's kinda what I wanted. So winning's fun, that helps but in the same token I think they stuck with the system. I think we played fairly strong."
Buckeye capitalized on Marauder miscues to cut the lead to 2-1 with a goal in the 28th minute.
"We needed that goal, we needed to see where our errors were," Behlow said. "On that goal I have center mids not coming back, I have a defender who is comfortable with the ball, a little too comfortable, and didn't see options and instead of just kicking it out, thought 'you know what? I'll be okay,' we turn it over, the girl made a great shot, the keeper was kinda off her line on in the wrong spot, which we're hoping our keeper does, we want our keeper to be a little bit more aggressive and it just cost us."
However, the Marauders responded with a goal a minute and eight seconds later by sophomore midfielder/forward Neveah Monhollen, who also would go on to get a brace like Backus.
"The response is we're the better team, we know we're the better team, get that goal back and I think we did a good job of making sure that we maintained that as a whole," Behlow said.
In the 32nd minute Backus scored her second goal and then in the 48th minute Monhollen scored her second. Junior midfielder/forward Marli Urueta scored in the 71st minute to complete the five goal win.
Scoring early and often got the Marauders a chance to get all 18 players some action.
"I have 18 girls, all 18 girls played, seven of those 18 girls played in positions they've never played before but I'm asking them to do something out of their comfort zone and everyone of them stepped up and basically thought 'wow, this is a position that I can play and that's what I'm most impressed with: as a team, everybody stepped up, everybody played and a lot of people played out of their position and out of their comfort zone and they still played hard," Behlow said.
Mingus Union returns to action on Tuesday at 5 p.m. when they host Gilbert Mesquite (1-1).
More like this story
SUBMIT FEEDBACK
Click Below to: