Mingus boys basketball earns season sweep of Lee Williams
Marauders in line to host play-in game
Originally Published: February 3, 2018 2:05 p.m.
Mingus Union boys basketball held on to beat Lee Williams on Friday night at home and likely earn a home play-in game.
The No. 14 Marauders (18-10, 10-4 Grand Canyon) defeated the No. 30 Volunteers 54-45.
"Eh, it's a win, so it's good, it's the way we wanted to finish, the way we wanted to do it on senior night," said Mingus coach Dave Beery. "We didn't play real disciplined at times and let them back in the game when we had a chance to get some separation, put the thing away."
The Marauders led 18-13 after the first quarter and then 29-19 at the half. They led by eight after the third quarter but the Volunteers cut it to 42-41 with 3:45 left after they hit a free throw to complete a 3-point play.
Beery said the Marauders lost momentum and that their body language started to stink causing their lead to shrink.
However, the Marauders quickly took a 48-41 lead about 30 seconds after the lead had been cut to one and then pulled away.
"I think we just had to refocus," Beery said. "We were up 10 and we seemed to have the attitude that we can take our foot off the gas and I think we thought they were going to quit. Their whole program plays hard, their freshman, JV and varsity all are three of the hardest playing teams we play and so I think they just had to realize they're not going to let us beat them, we're going to have to go take it from them."
The Marauders beat Lee Williams 54-41 on the road.
Senior forward Alex Figy scored 16 points and junior guard Chase Saczalski had 12.
"We had some big plays, Chase hit a big 3 in the corner that obviously gave us some momentum and got a couple steals and stuff," Beery said. "But we also did some things that we didn't want to do. We let their best shooter get some wide open shots just because guys weren't paying attention, didn't get hands up, didn't realize he wasn't standing in front of them."
Beery said that this hard working team is fun to coach.
Photo Gallery
Mingus Union Basketball Host Lee Williams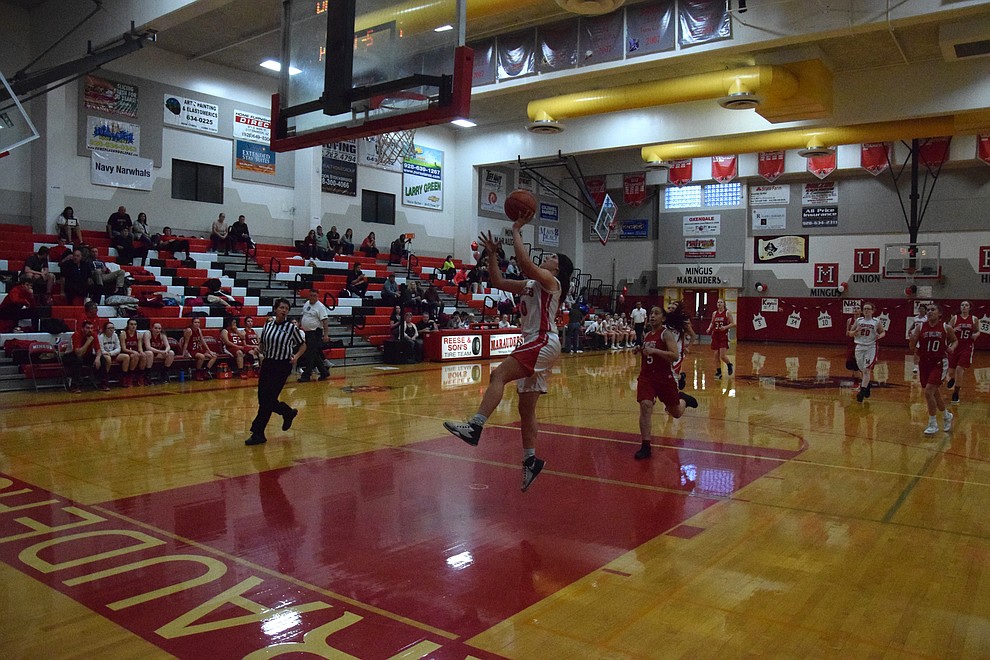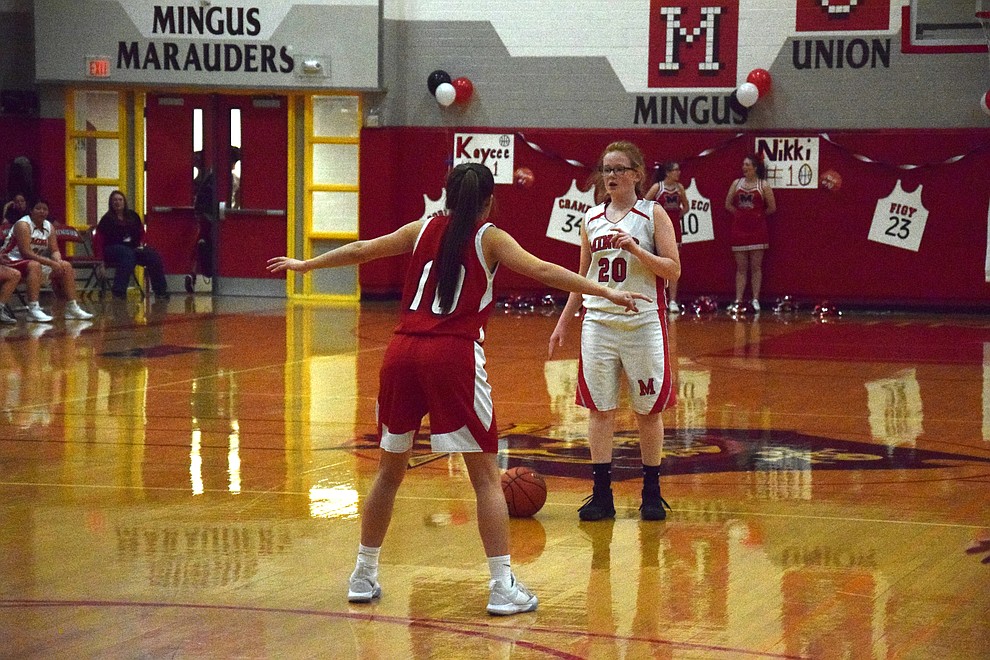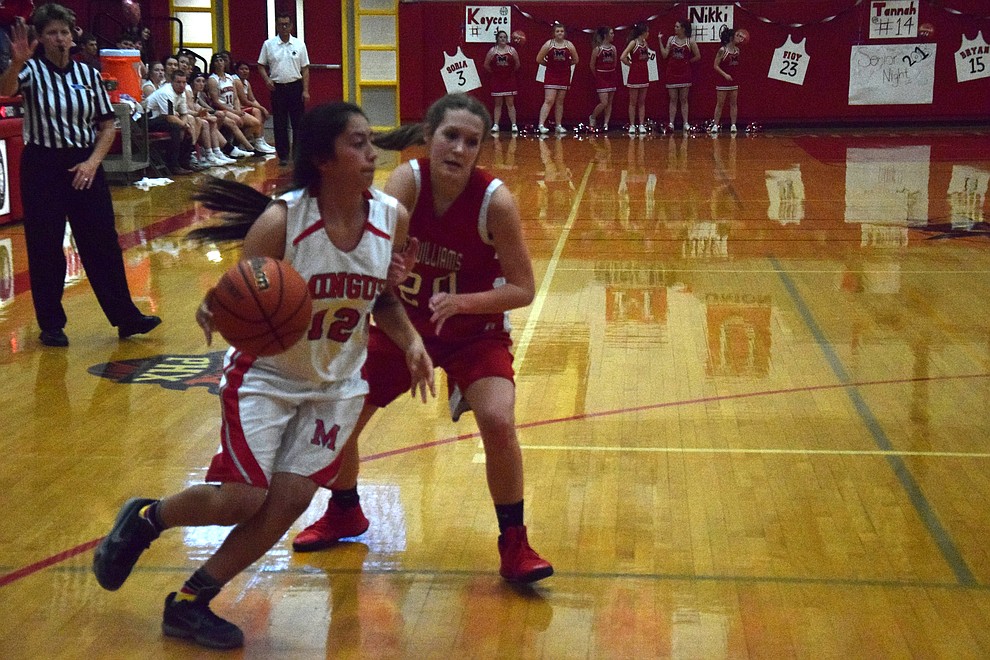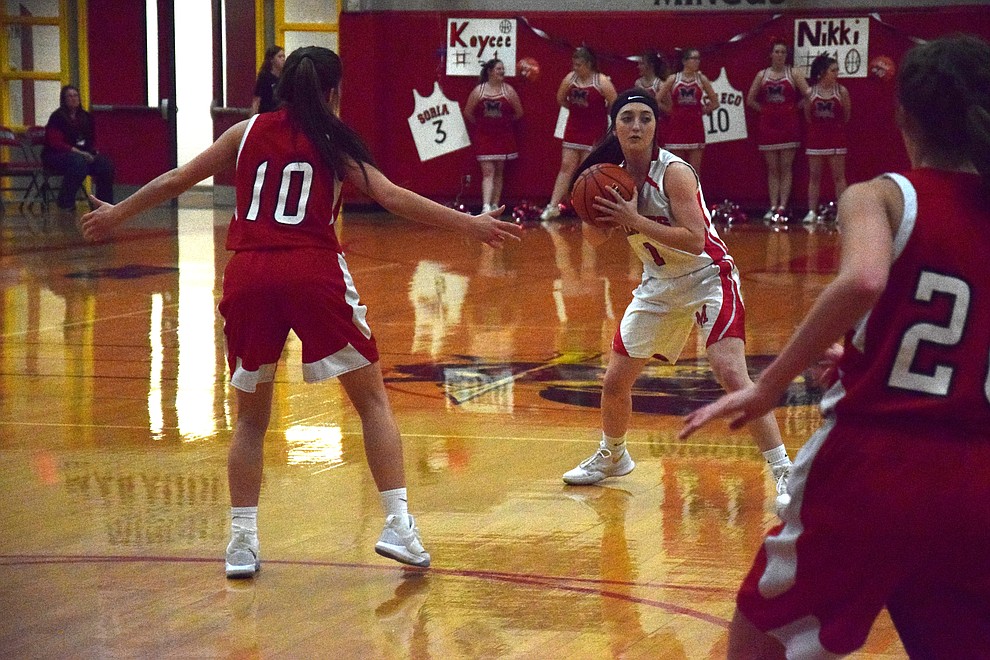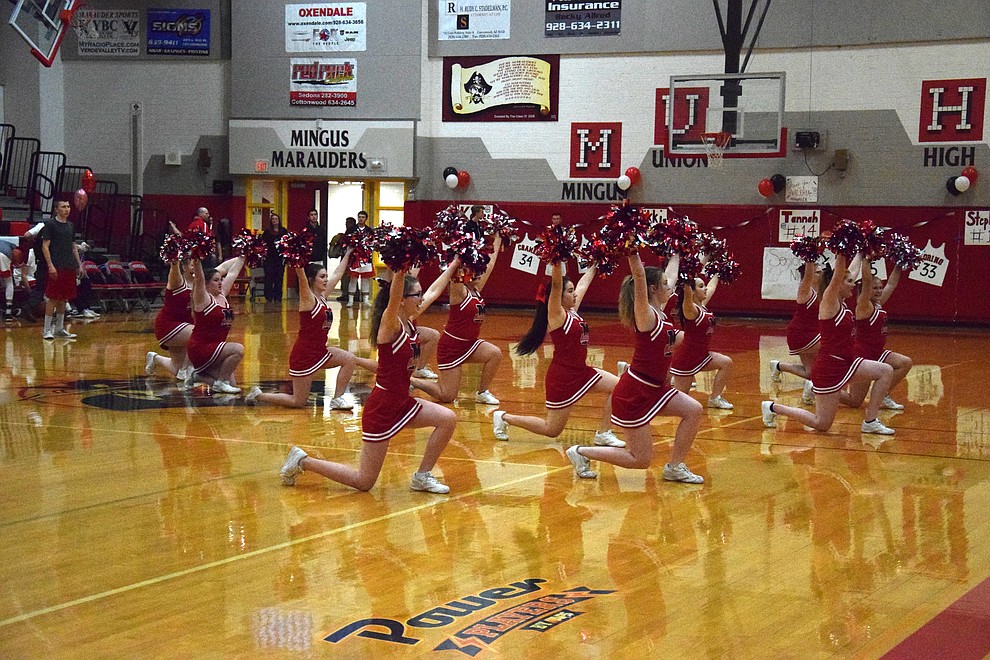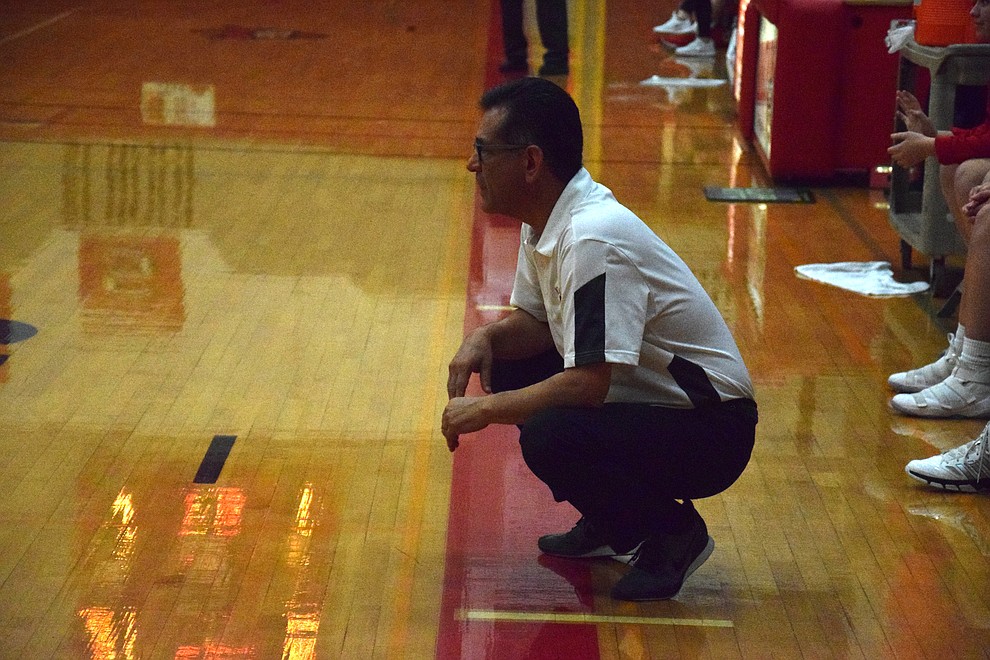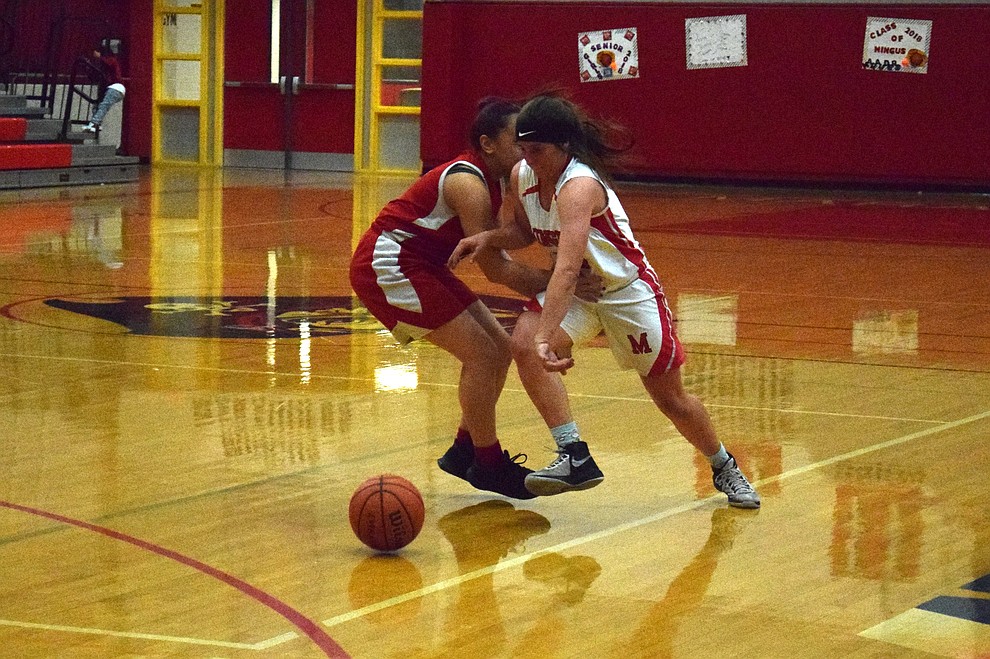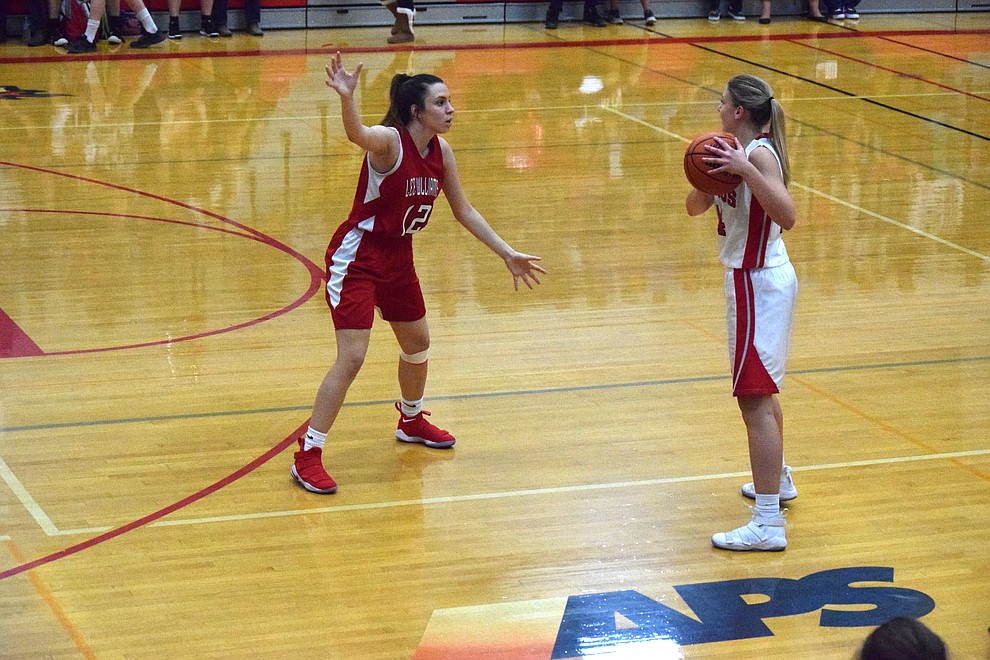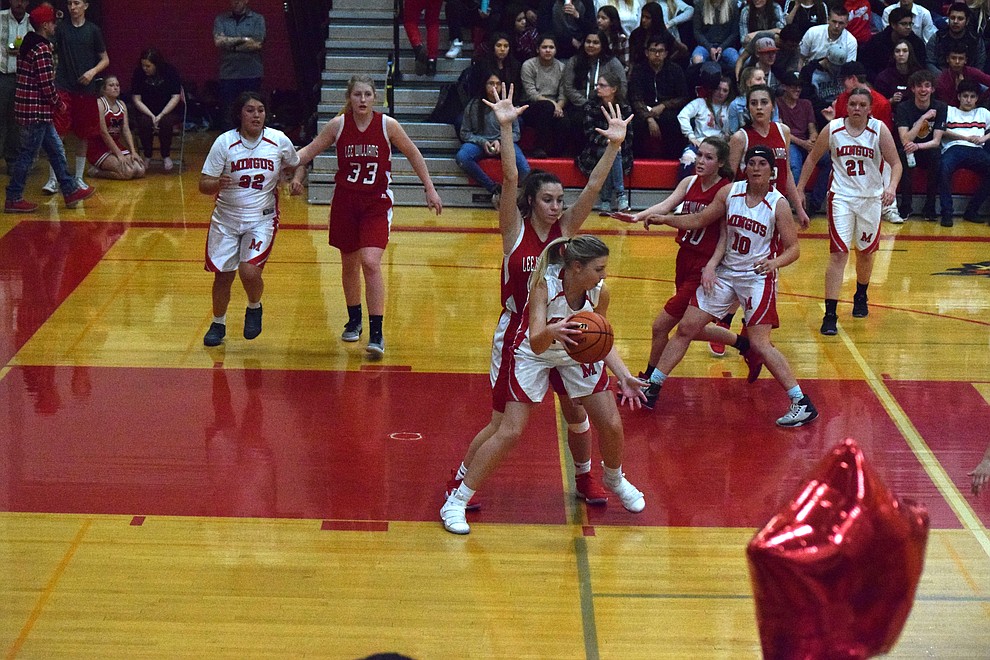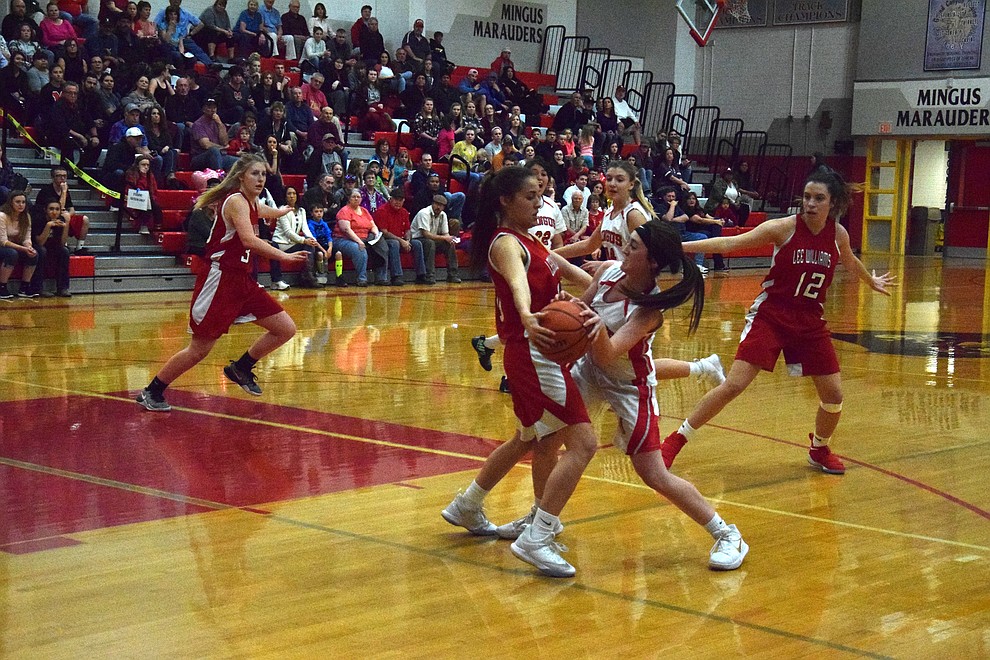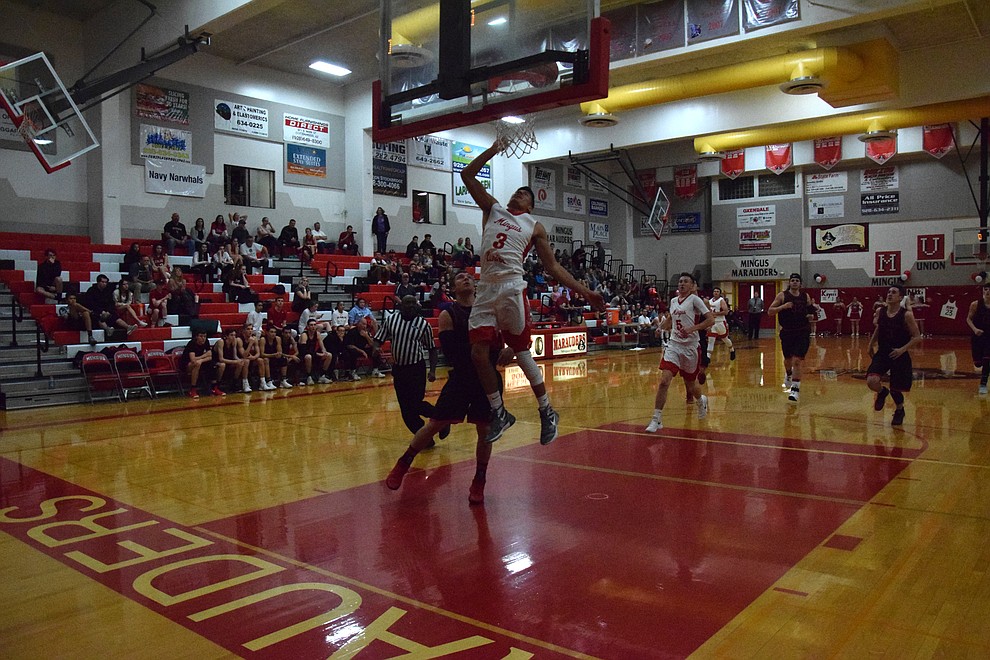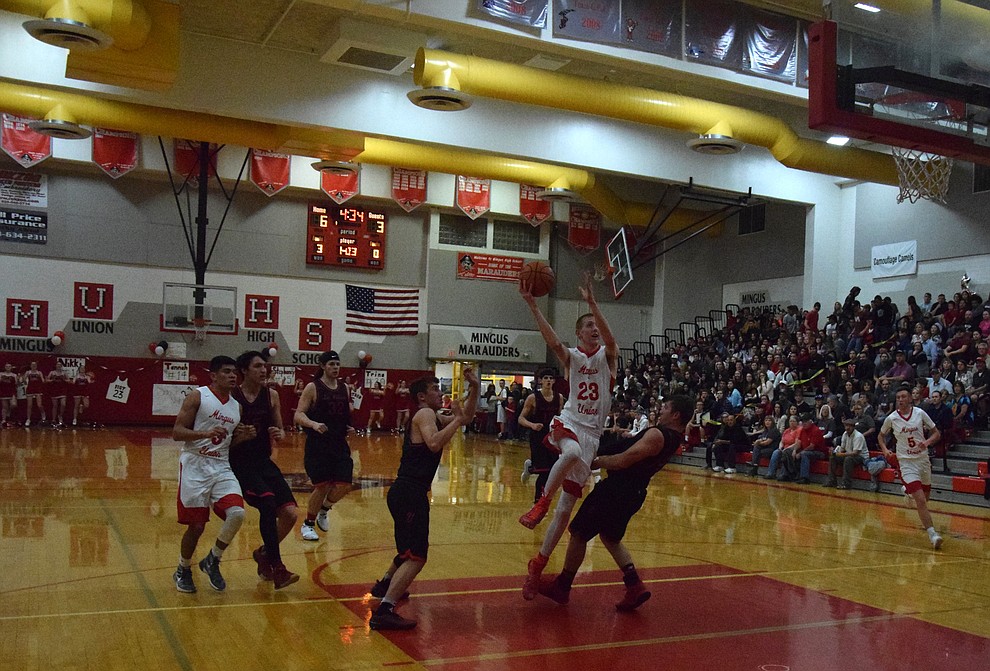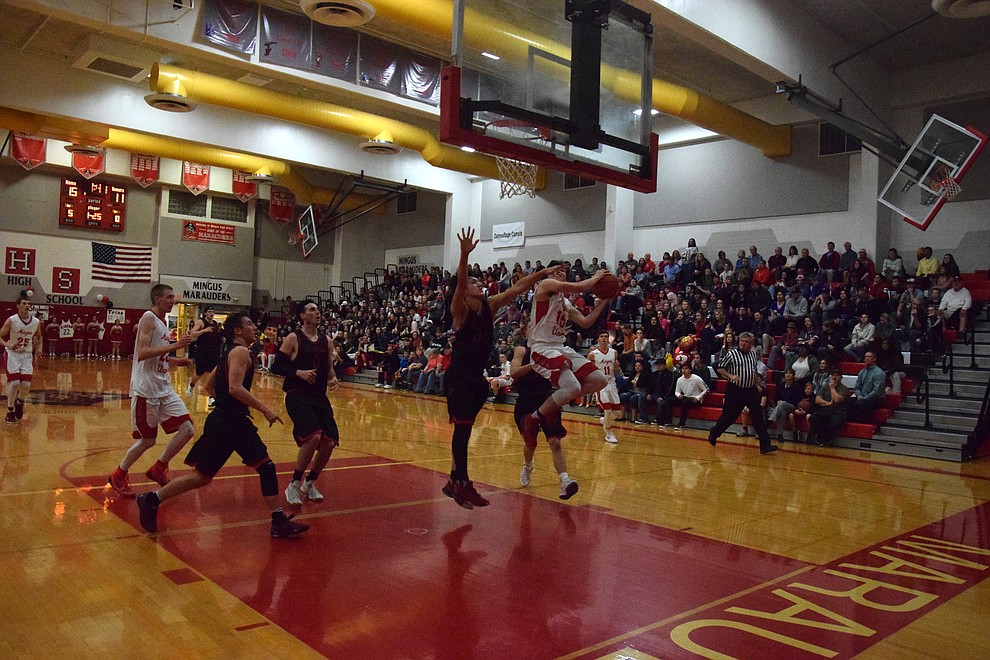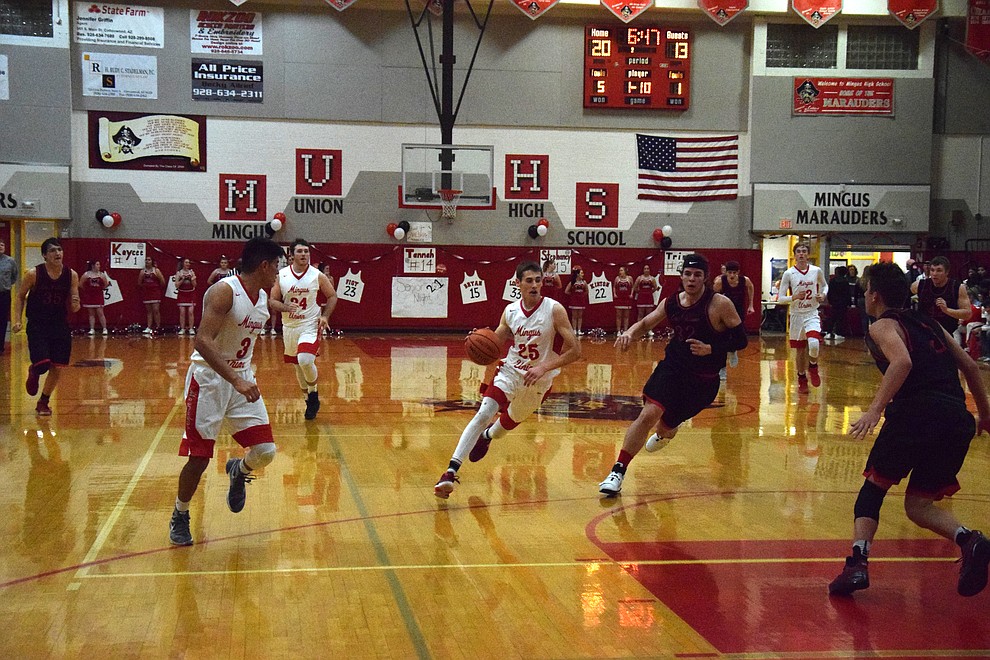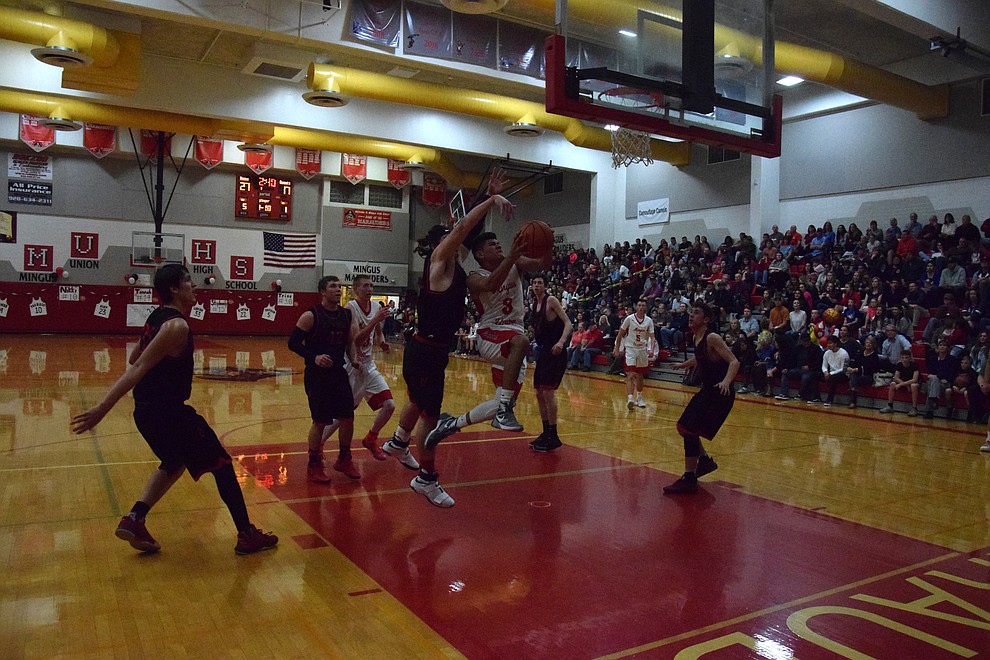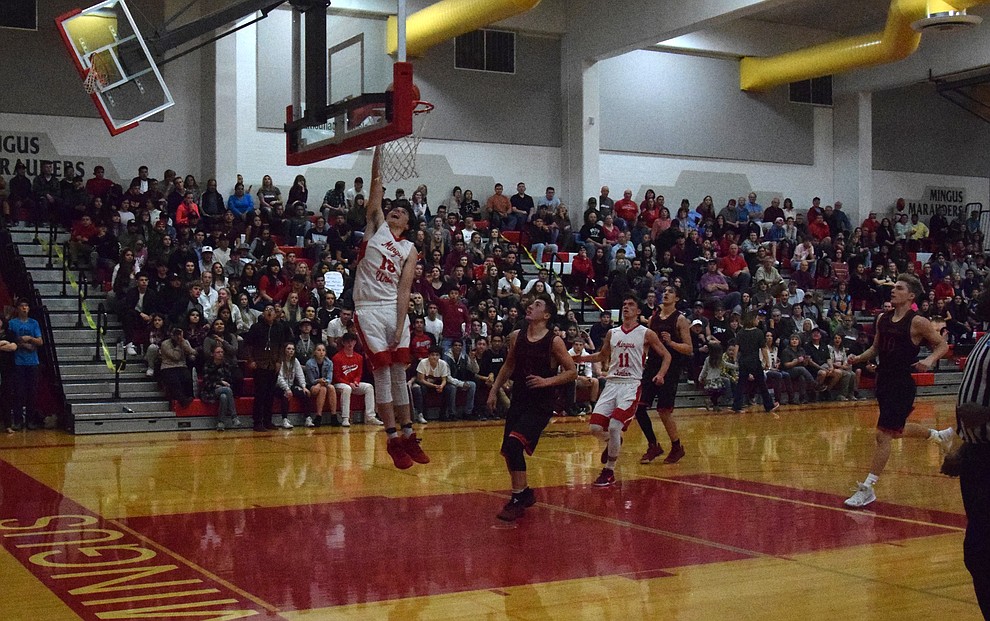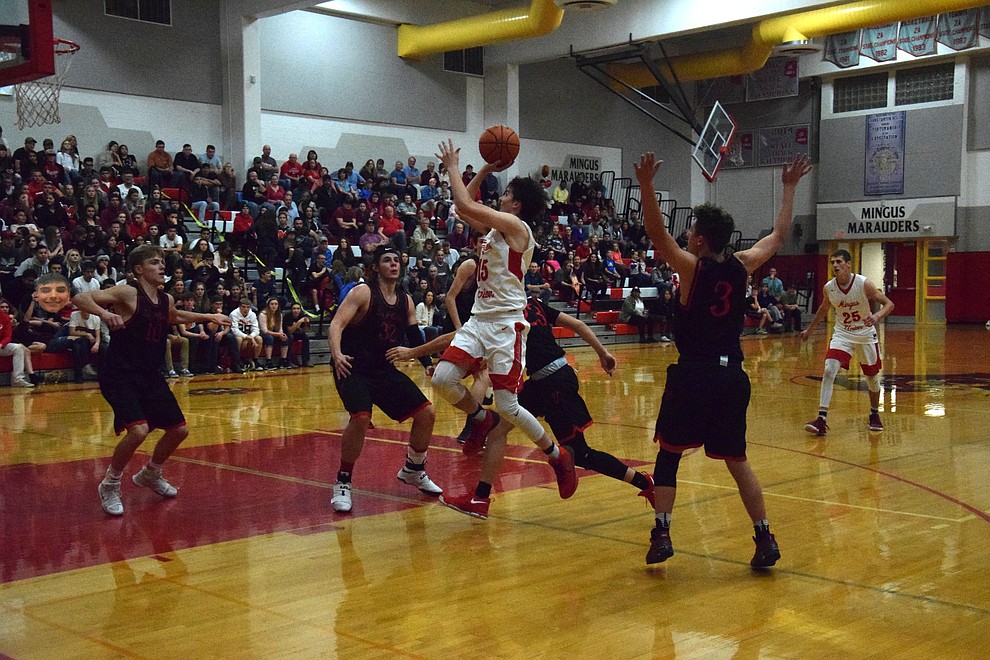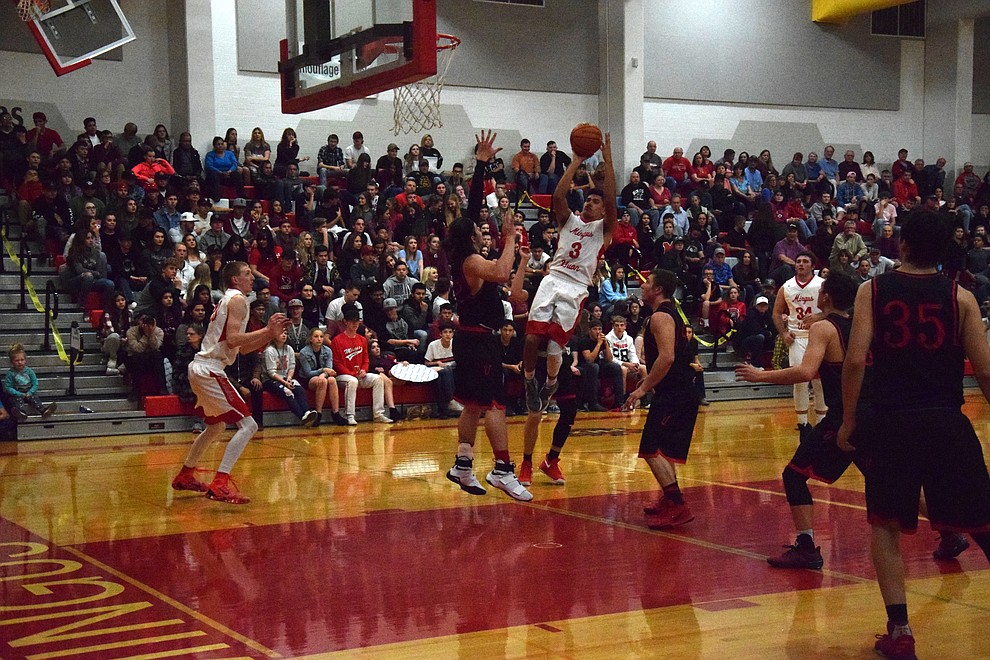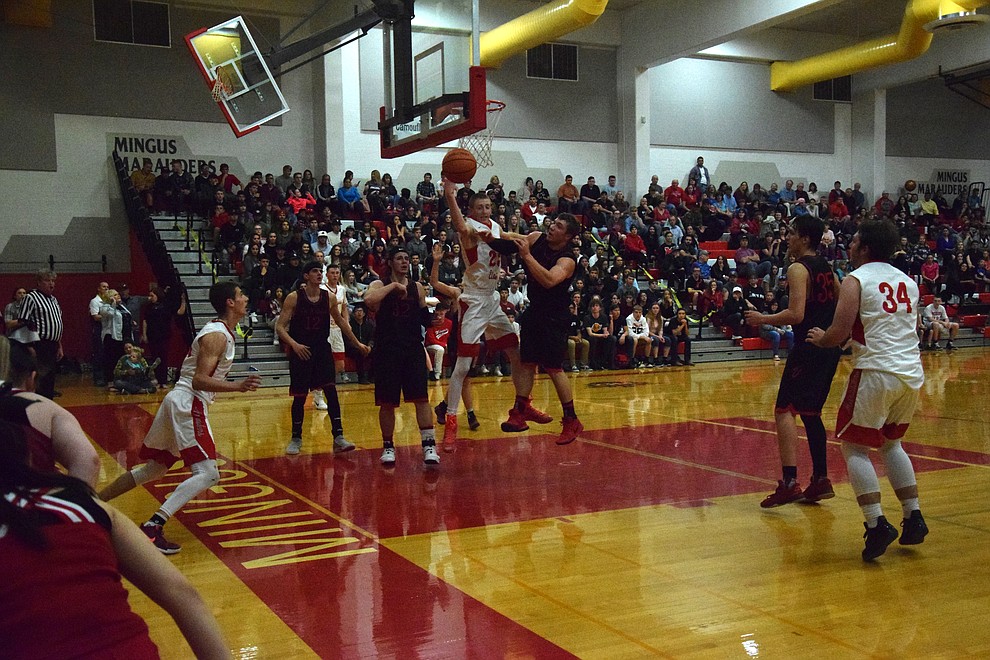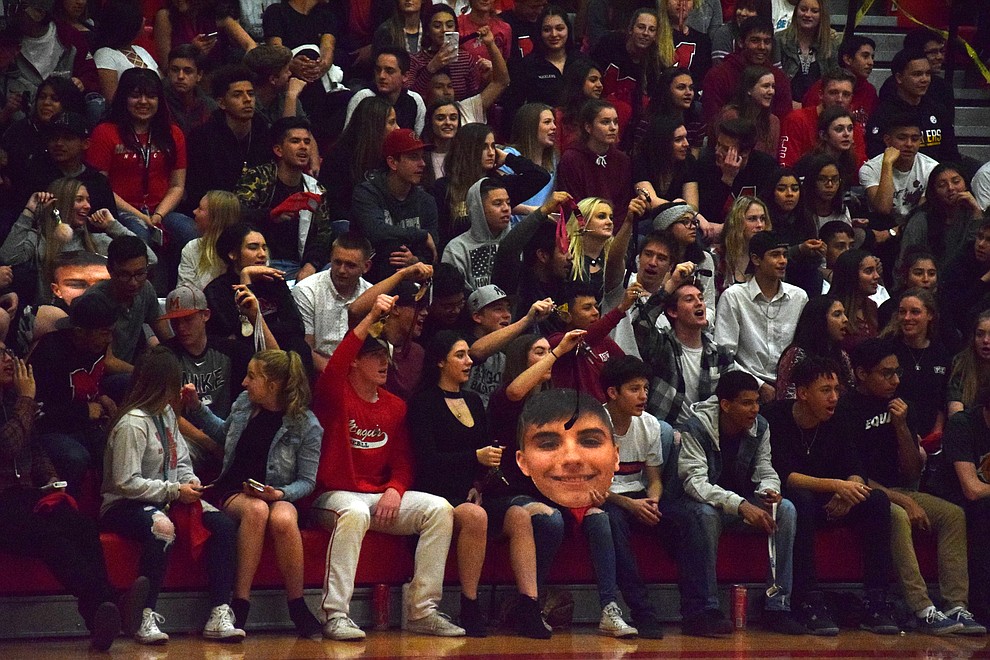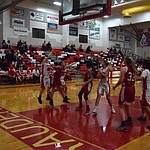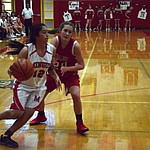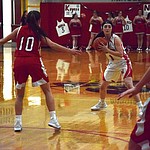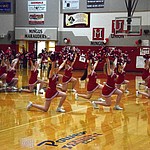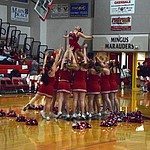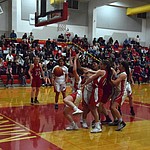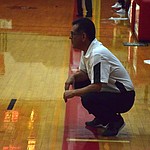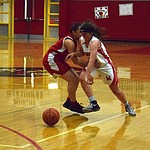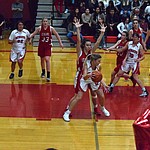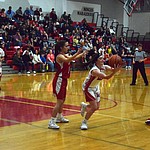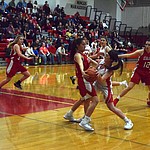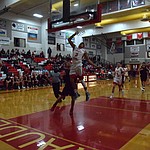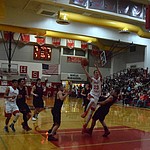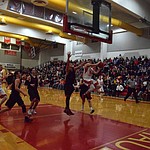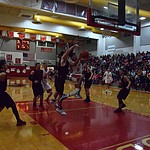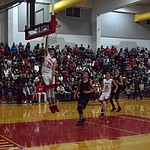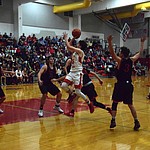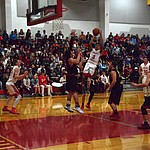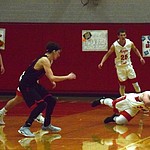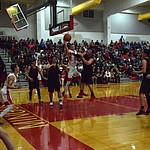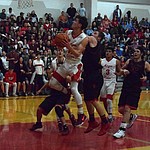 Senior guard Tanner Bryson scored nine points and was 3-for-4 from the free throw line in the fourth quarter.
"It's hard to get everybody playing time," Beery said. We had quite a few guys quit and stuff over those kinds of issues but guys that stuck it out, I'm really proud of them because they've grown to work together and accept their roles. You look at a kid like Tanner Bryson that hasn't gotten a ton of minutes all season long, his minutes have gone up the last few games because of the work he's done on defense and he got some opportunities (Friday) night and he made a big 3, made some big free throws. He was in there for those crunch time minutes and he wasn't getting those early in the year."
The Marauders finished the regular season when an 11-5 conference record and second place in the region to No. 11 Coconino.
"I think we exceeded our own expectations a little bit, definitely we have," Beery said. "We're going to play next week, which has been our goal all along, to get the state game."
Up next for the Marauders is the state play-in game, which they are expected to host as a top 16 team. The play-in game will be Friday at 6:30 p.m.
"Usually I'm not a huge fan of the big gaps but because we've had a lot of illness and a lot of injuries I think for us right now it's probably a pretty good thing," Beery said after the game on Friday. "We're actually going to take tomorrow off, I don't ever give us Saturdays off."
More like this story
SUBMIT FEEDBACK
Click Below to: