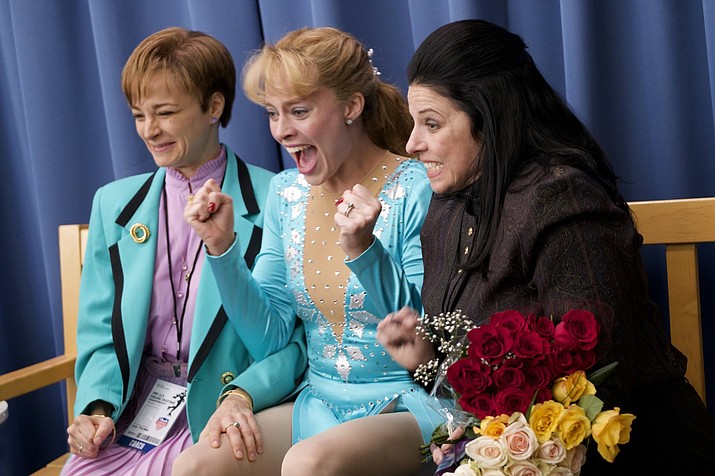 ---
---
The 1994 incident that involved the attack on skater Nancy Kerrigan is well known to most people who were around at that time.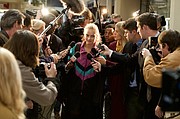 The underlying details of who initiated the plot, who planned it and who executed it are still not fully known, except to those who initiated, planned and executed the plot.
I, Tonya is a film that replays a version of what may have happened, involving Tonya Harding, her ex-husband, Jeff Gillooly and some low-life associates.
Tonya is shown to be aware that Jeff and his loose-brain pal, Shawn, are going to do something to put a scare into Kerrigan. 
They assume it would impact her ability to give a top performance at the upcoming Olympic figure skating competition.
Shawn brings in two thugs who are shown to actually perform the attack.
We may never know all the facts and all the roles played by the people surrounding Tonya. 
ButI, Tonya is a very well done film that has very good acting and many scenes full of tension and high drama.
Tonya Harding (Margot Robbie) grew up under the care (or bad care) of her maniacally cruel mother, LaVona (Allison Janney).
As a child and as a young woman, Tonya is scolded, beaten and deprived of love. 
So, her attitude about life is inherited from her mother — keep ahead of everybody else, in any way necessary.
From age three, Tonya shows a remarkable ability to perform on ice skates. 
She spends the rest of her youth perfecting the skill and devoted her entire life to the skating competitions.
Tonya never finishes school in order to keep focused on the sport.
Her problem is that she never is able to get full credit from judges at the events in which she competes. 
At one point she confronts one of the judges and he tells her the unpleasant truth. 
There is a basic attribute, not listed, that adds to the score of a skater. 
It is the aura of grace, charm and gentility, none of which is ever seen in Tonya.
Tonya does become a winner when she is the first woman skater to perform a triple axel in competition. 
But her life becomes hell after the Kerrigan incident.  All the perpetrators are punished.
Her punishment is the toughest of all as she is not permitted to compete in any skating events, ever again.
A big part of the misery we sense in her life is the marriage with Jeff (Sebastian Stan).
They love, but they fight and he continually beats her mercilessly.
Tonya has a skating coach, Dody Teachman (Bojana Novakovic), who keeps Tonya in training and ready to perform over the years.
A lot of the story is shown in the form of interviews with various principals. That technique prevents any slowing of the film.
A terrific aspect of I, Tonya is the various skating performances with Tonya showing her stuff. 
Margot Robbie does most of the skating, with stunt doubles doing the tough moves.
Margot also does a great job playing Tonya. 
And all the hype that is being given to Allison Janney as Tony's mother is definitely not misplaced. 
Maybe we'll find out the complete truth of the Kerrigan attack someday, but I, Tonya is an excellent movie that completely holds our attention.
I, Tonya is at the Harkins Sedona 6 Theater.