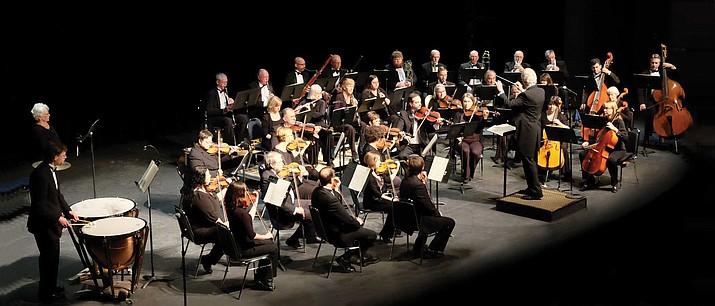 ---
---
The Verde Valley Sinfonietta will present its second concert of the 2017-2018 season at the Sedona Performing Arts Center (SPAC) on Sunday, Feb. 11 at 2:30 p.m.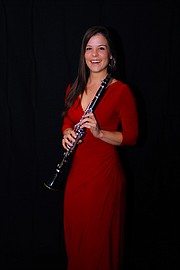 Maestro Kevin Kozacek will conduct the orchestra in Rossini's Semiramide Overture, Dvocák's Symphony No. 6 and the Crusell Clarinet Concerto No. 3 in Bb Major. Phoenix clarinetist Caitlin Poupard will solo in the Crusell concerto.
As an added feature of the concert, the Sinfonietta will present a silent auction as a key fundraiser for the organization. The auction will take place in the lobby area of the SPAC. Doors will open at 1 p.m. to allow time for auction bidding prior to the performance. Bids will close during the intermission and winners can collect their prizes at the end of the concert.
Entitled "Romantic Tapestry," the program chosen by Kozacek promises varying orchestral textures as well as music deeply rooted in the late classical to romantic eras of music history.
Clarinet soloist Caitlin Marie Poupard has undergraduate and graduate degrees from Arizona State University with a DMA in clarinet performance. She is a faculty member of South Mountain Community College, has performed with the Phoenix Symphony, and soloed recently with the North Valley Symphony Orchestra and the Scottsdale Baroque Orchestra. She was a winner of the ASU Mozart Clarinet Competition and an invited solo performer with Arizona MusicFest on two occasions. At ASU she was a finalist in the Concert of Soloists Competition for three consecutive years. Ms. Poupard has also commissioned and recorded several works by contemporary composers.
The concert is the first concert programmed by Maestro Kozacek since his appointment to the Sinfonietta's music director position last April. Kozacek's debut concert, which featured Native American flute soloist R. Carlos Nakai in November, had been planned prior to Kozacek's arrival.
General Admission and Patron Reserved Tickets are available at discounted rates on the Sinfonietta's website: VVSinfonietta.org. Tickets by phone reservation or at the door are available for an additional $5.00 per ticket. For more information, please visit VVSinfonietta.org or call 928-282-3066.