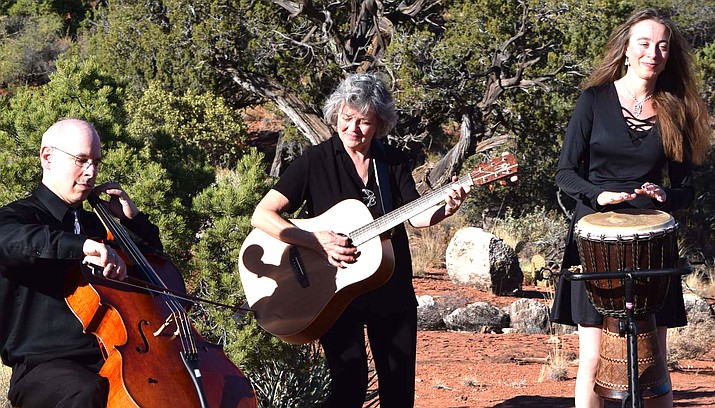 ---
---
The musical trio, Yarrow, will give a special guest performance at Bonnie Hartenstein's 40-Year Art Retrospective at the Sedona Arts Center on Sunday February 18th. The artist will be giving a Gallery Talk about her work at 3 p.m. followed by Yarrow's music from 4- 5 p.m.  
Yarrow's Patty and Tom Hoisch and Patricia Fonseca offer their audience original and familiar favorites with delightfully unexpected twists. Crossing classical music with folk, rock and poetry, they weave a continually evolving mix of electric cello, acoustic guitar, djembe, harmonized vocals and poetic lyrics.
This free event will be held at the Sedona Arts Center Special Exhibition Gallery located at 15 Art Barn Road in Uptown Sedona.