Mingus Union wrestling takes 20th at state
Originally Published: February 15, 2018 1:39 p.m.
Mingus Union wrestling didn't have any grapplers reach the finals at state last week but two of their three wrestlers placed.
The Marauders finished 20th at the Division III state tournament at the Prescott Valley Event Center as seniors Nick Doerksen and Lucas Svoboda finished fourth and fifth respectively.
"All three of our wrestlers ended up with wins and both Nick and Lucas became state placers, so that was great for them, especially them being seniors," said Mingus head coach Klint McKean. "Neither of them really achieved their ultimate goal, as far as placing goes, with Lucas being fifth and felt he really had a good shot at being a state champion and Nick we thought he had a great chance of getting to the finals but they both beyond their finishes competed in a way that made them proud and made me proud and their coaching staff and their teammates."
Svoboda (61-6) was seeded first at 145 and Doerksen (54-14) was seeded second at 152.
"They fought until the end, some things didn't go their way but that's how wrestling is and that's how life and so I was happy with the fight that they had, I was proud of that," McKean said.
Svoboda lost in the second round to Sergio Romero of Rio Rico 5-3 in a sudden victory but rebounded to win four in a row and finish on a high note. Last year he was second at state.
"Personally I didn't do as I wanted or as I expected but I still placed and I'm happy about that and I did win my last match and I'm happy that I won the last match I'll probably ever wrestle," Svoboda said.
Doerksen opened with a pair of pins but lost 8-6 to Aidan Irwin of Yuma in the semifinals and then 5-3 to Gabriel Lopez of Walden Grove in the third place match.
"I wrestled well, I took fourth," Doerksen said. "One of my goals was to be in the state finals and I barely missed that, by two points, so that was hard, but I still wrestled well I was pleased."
Ryan Griffin (38-21) went 1-2 at 220 pounds but he was a rarity.
Photo Gallery
State Wrestling Tournament Medal Rounds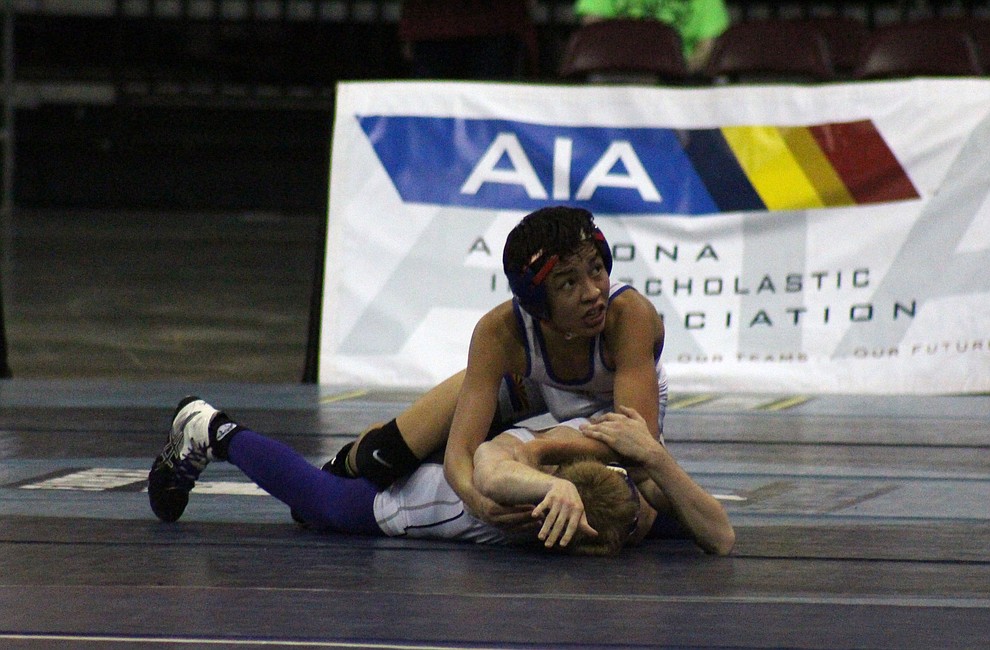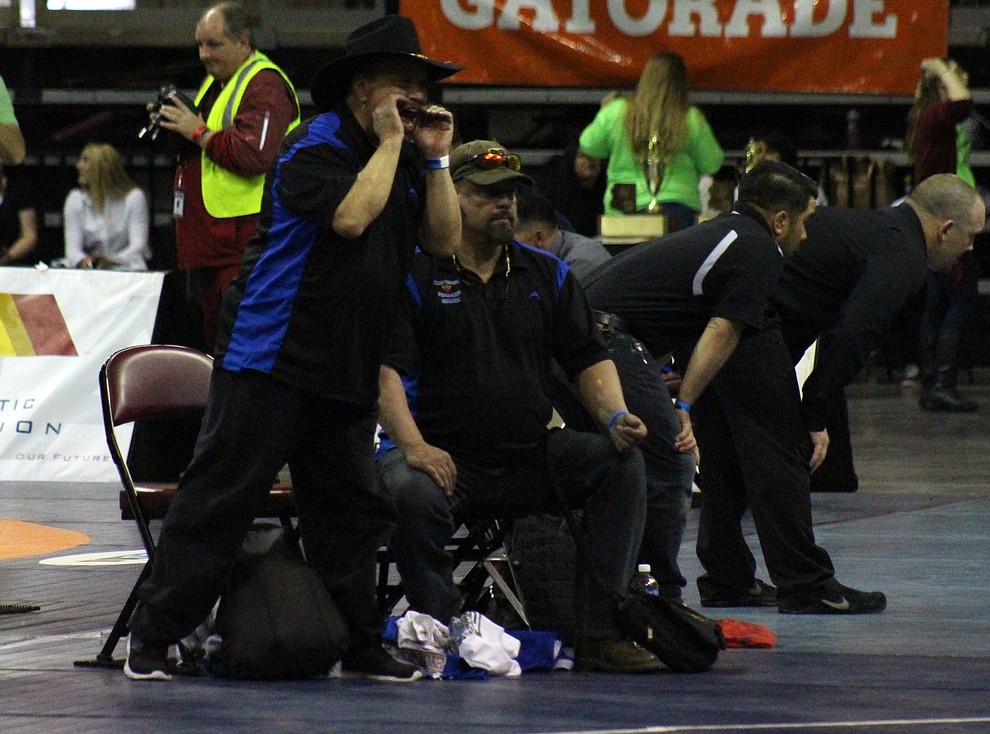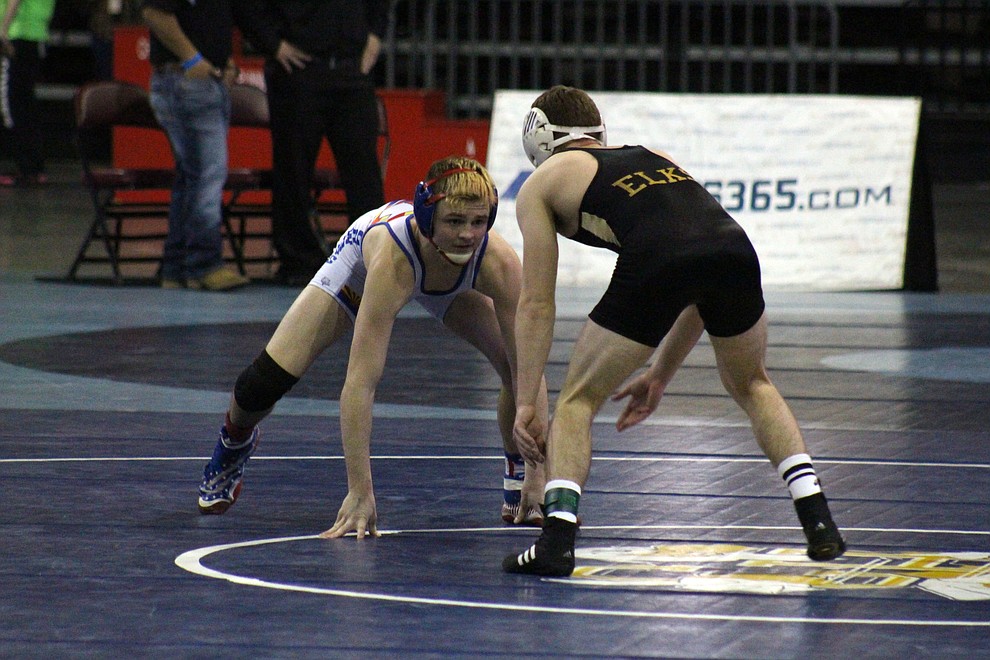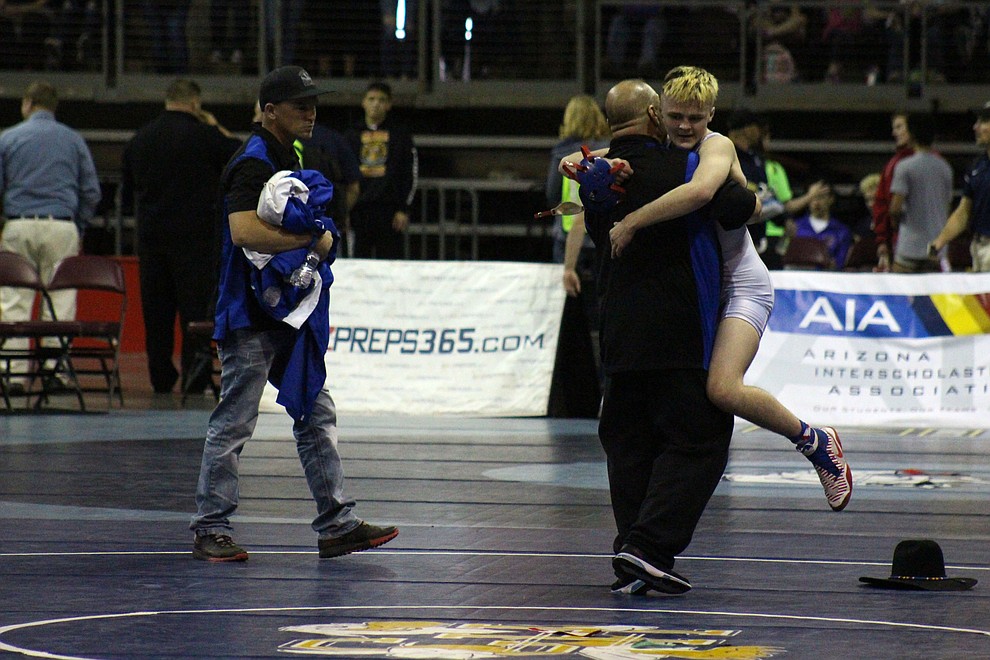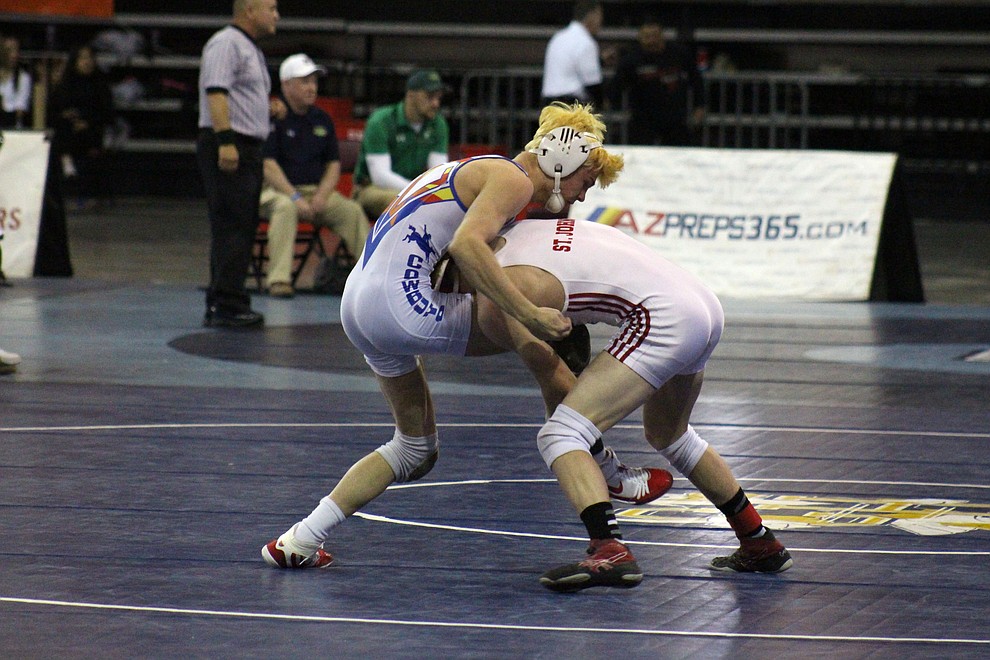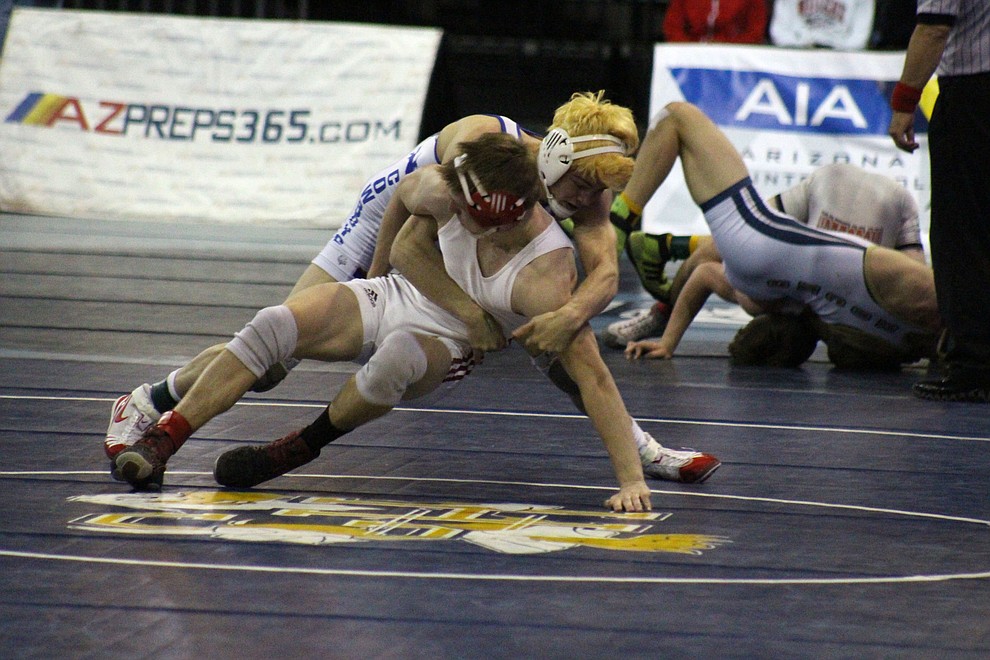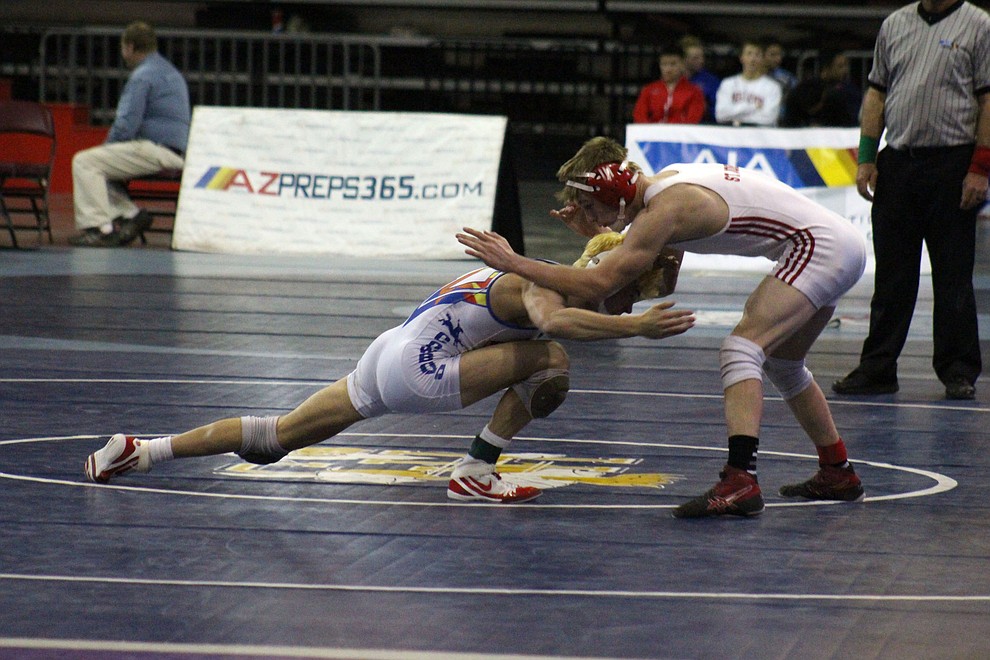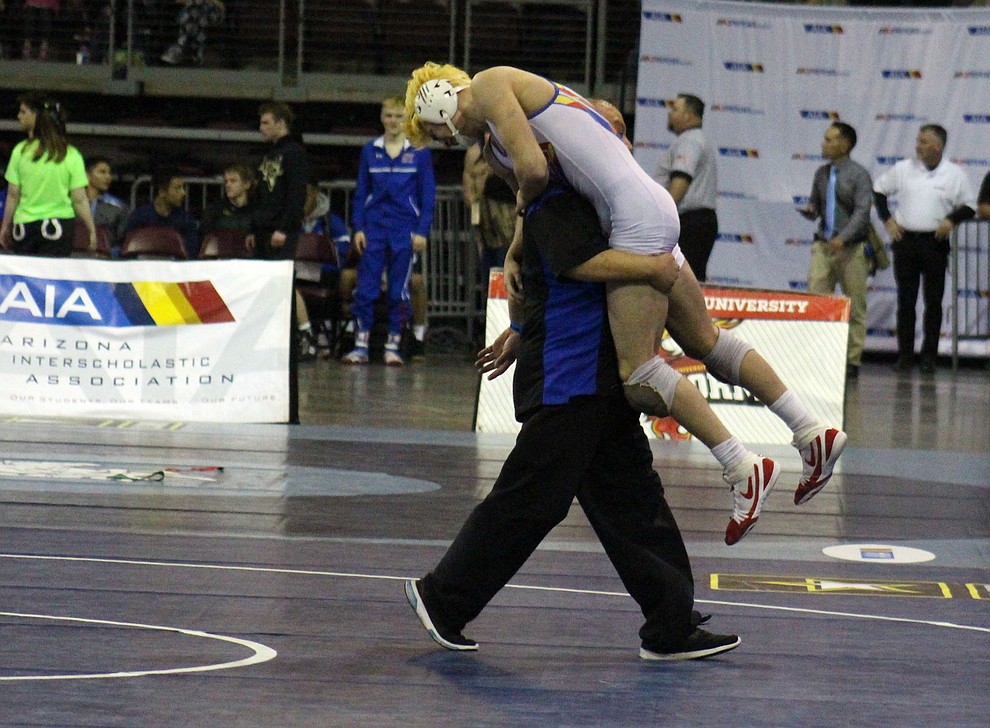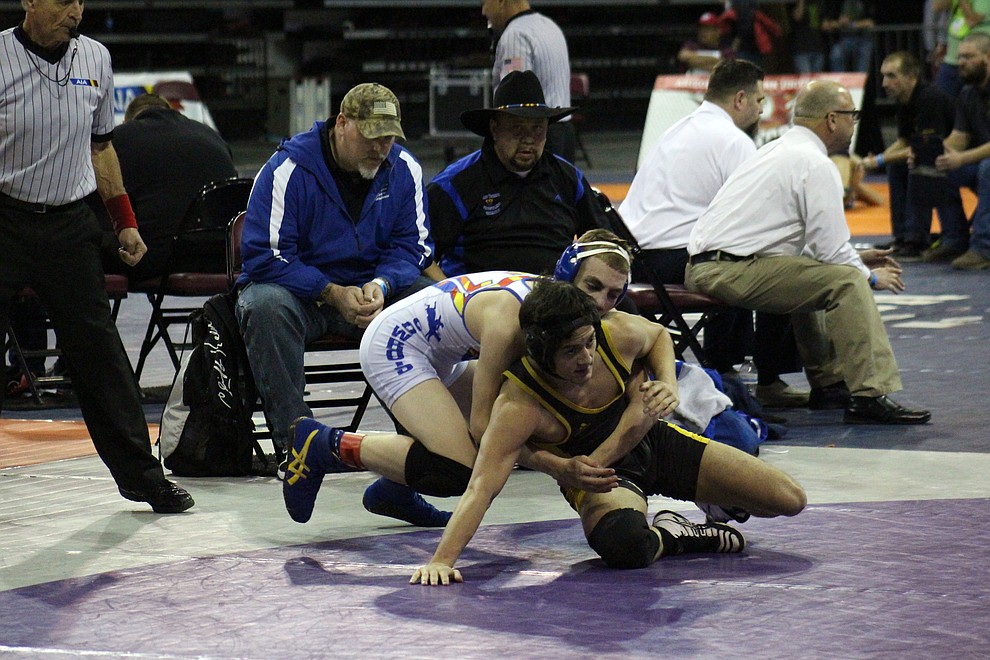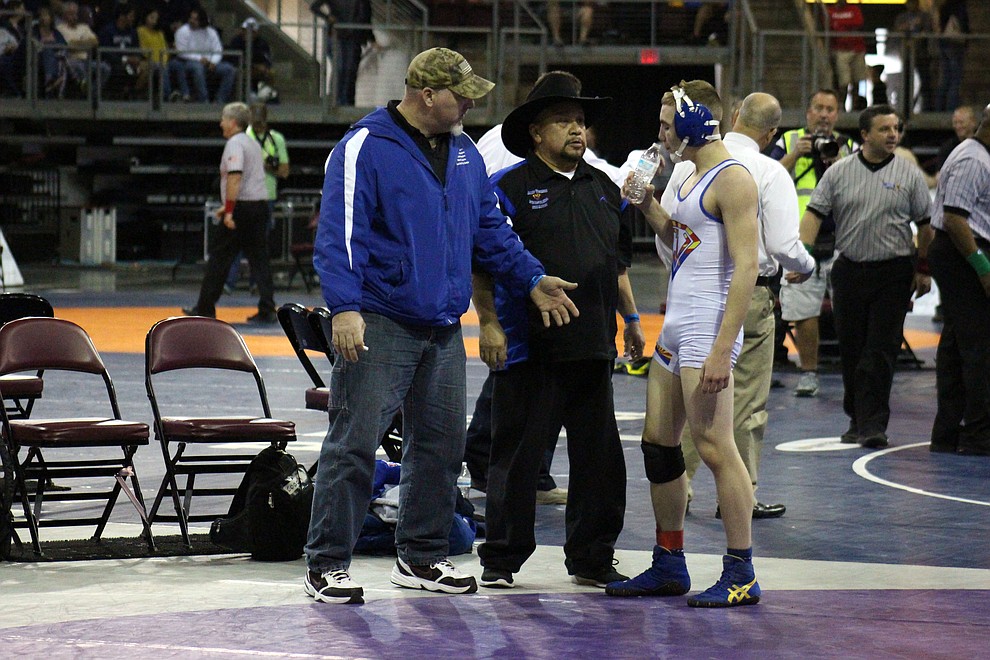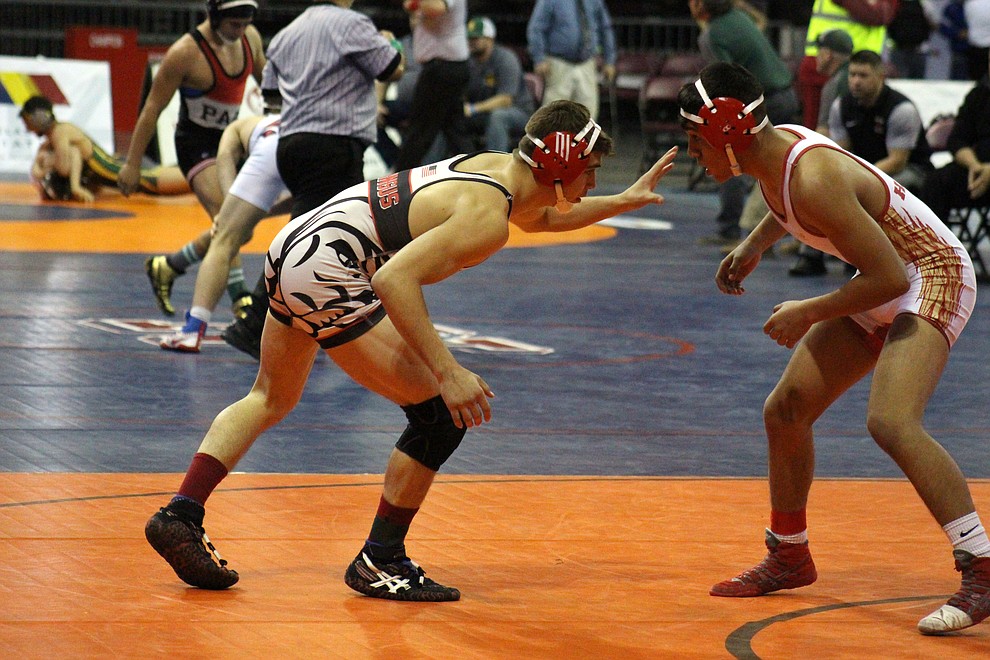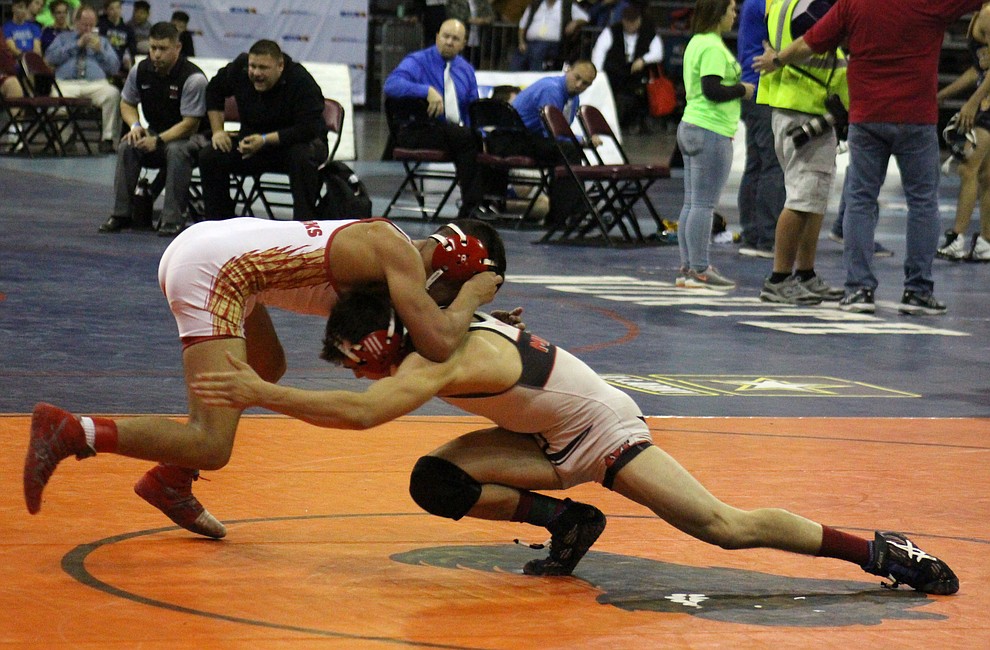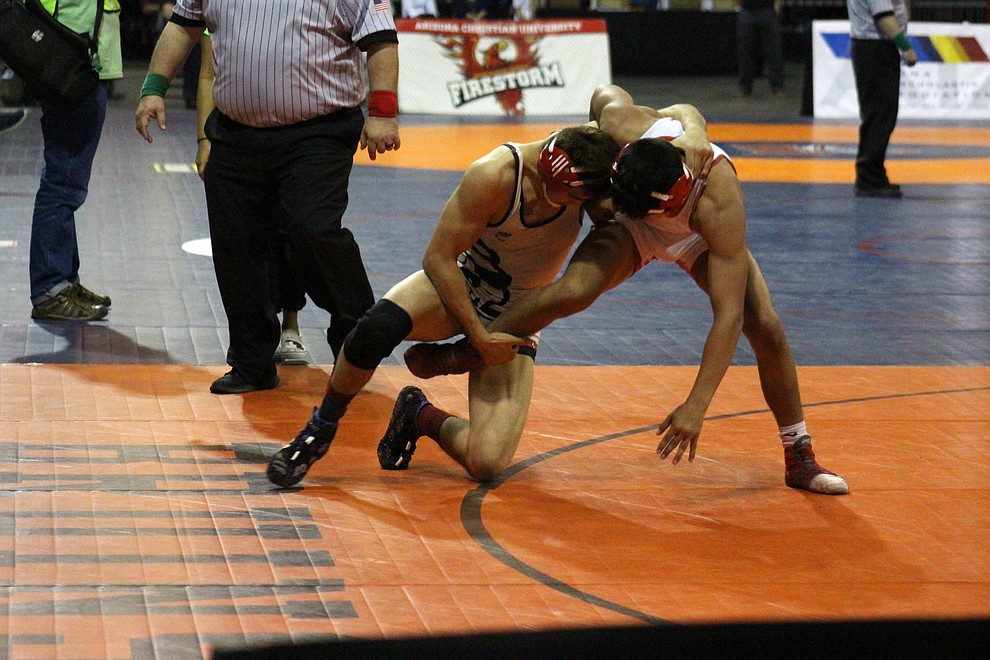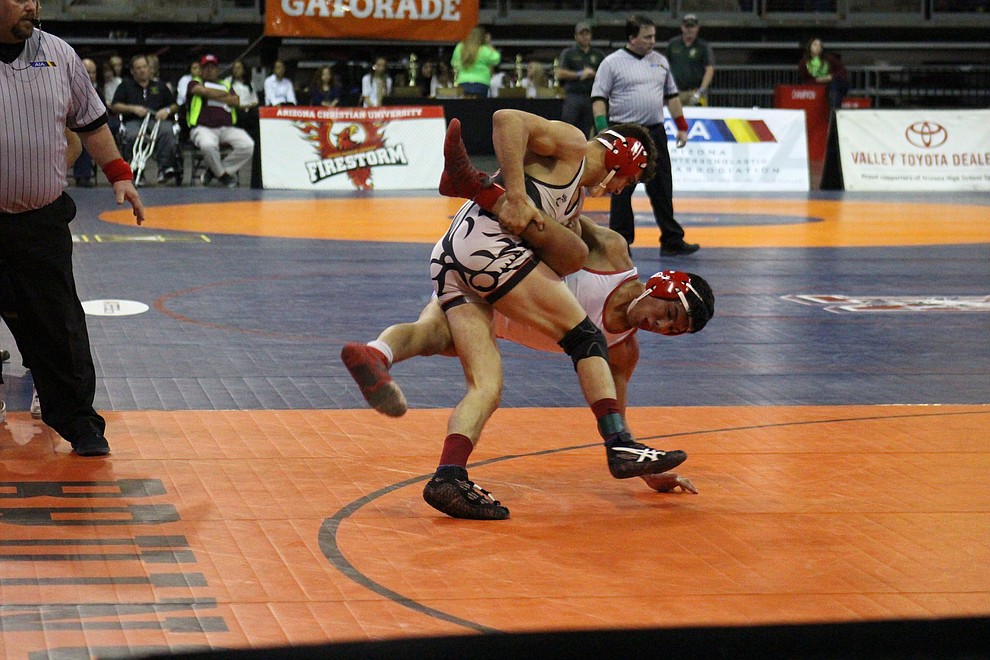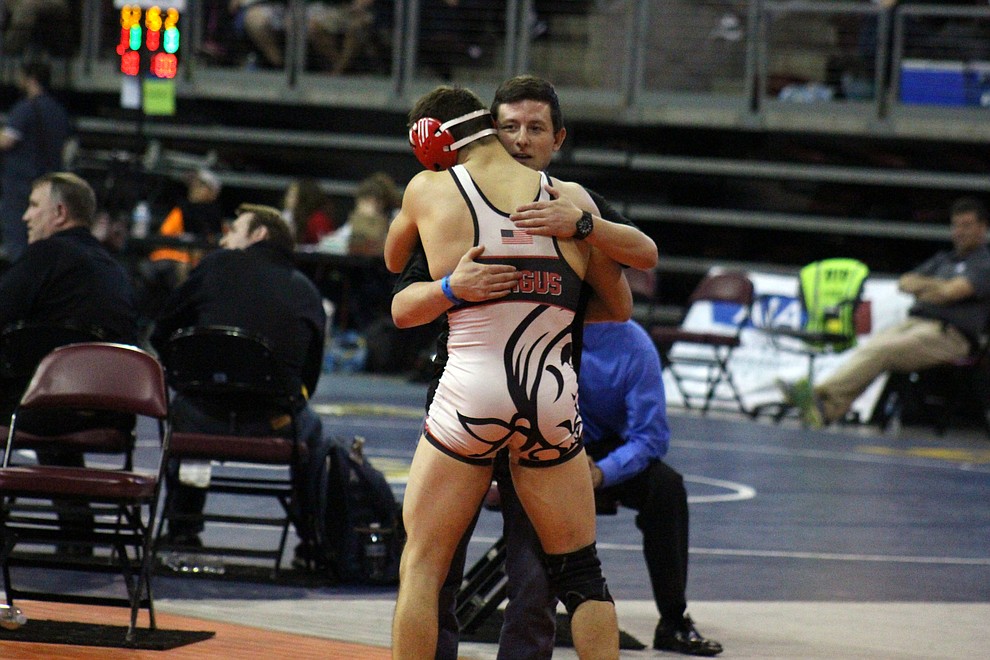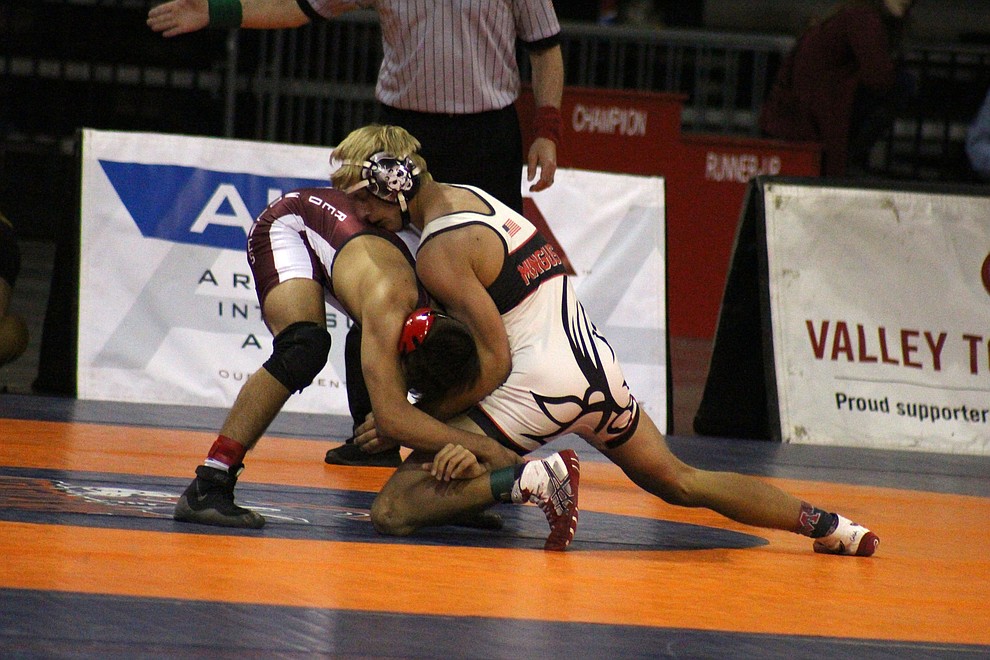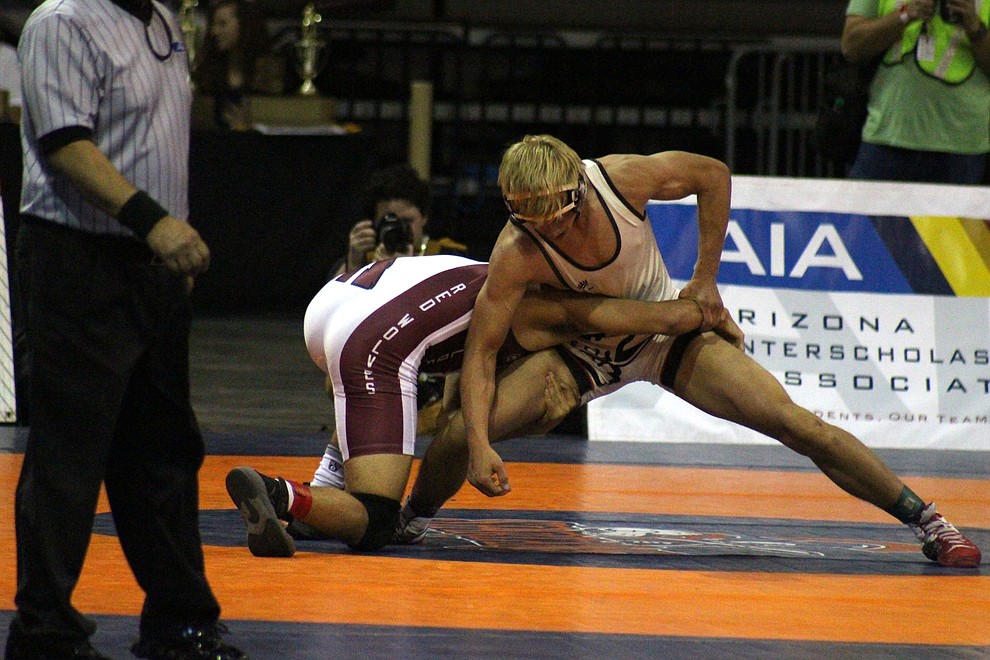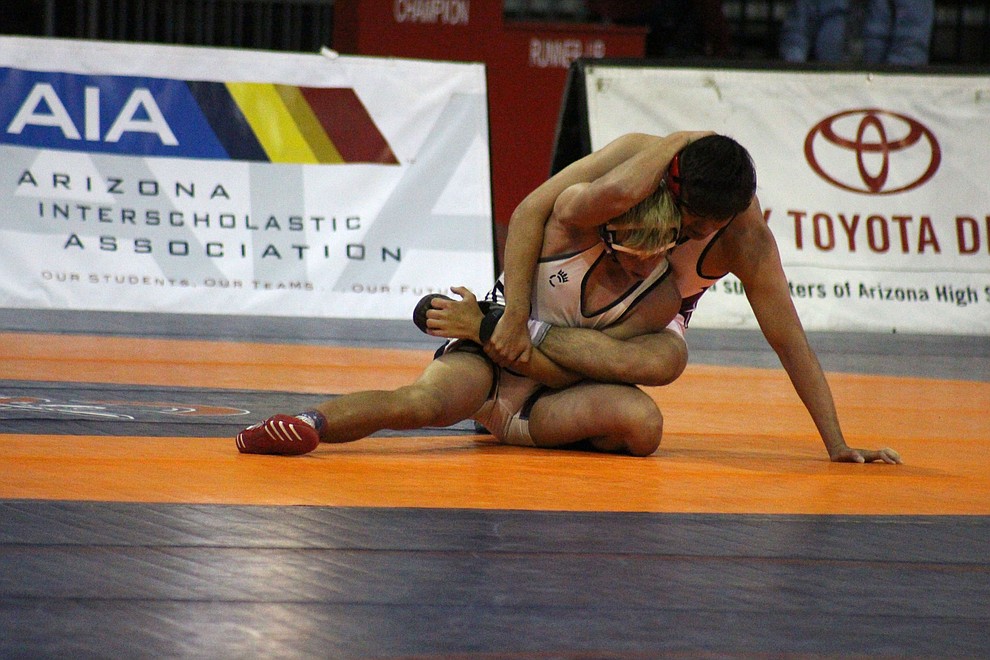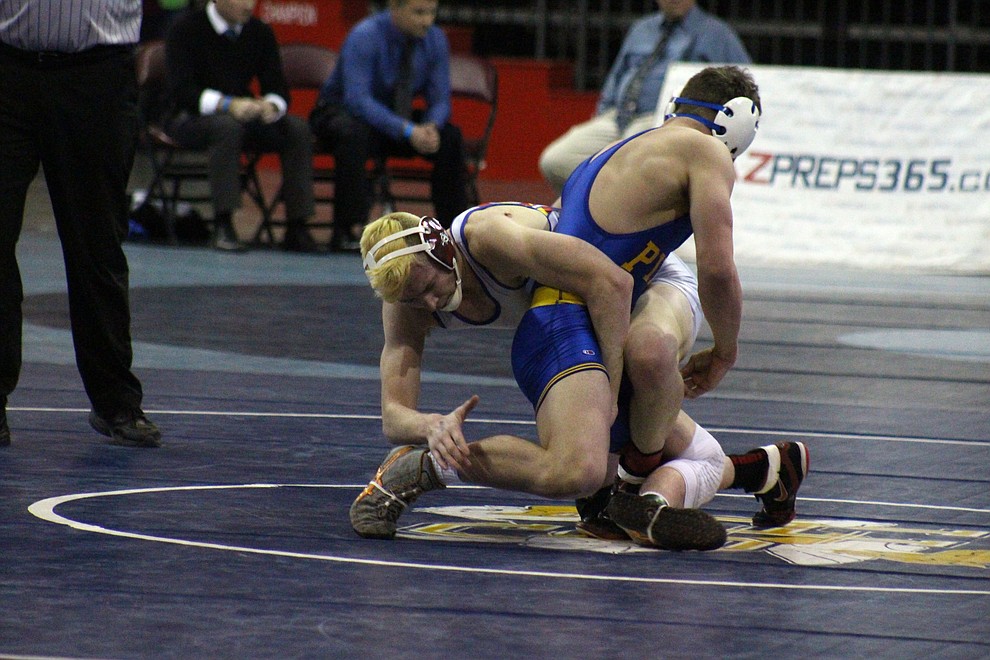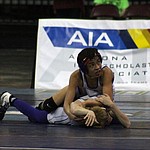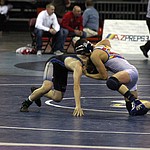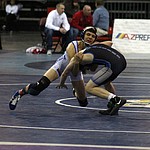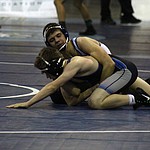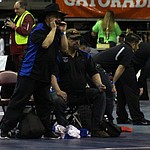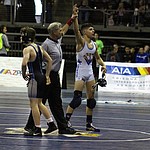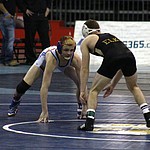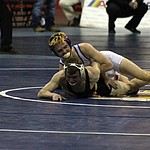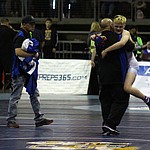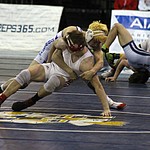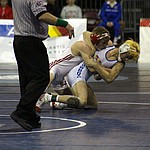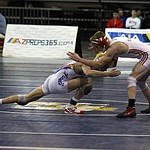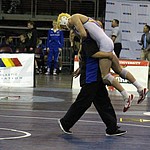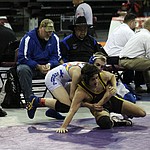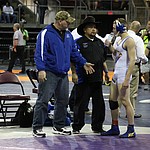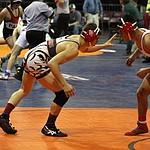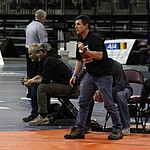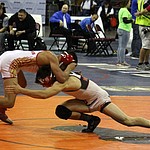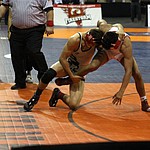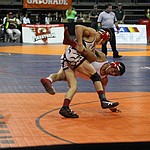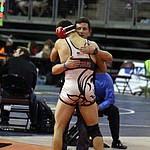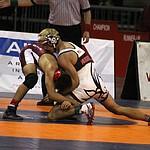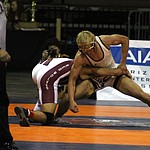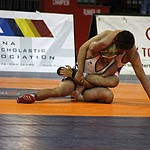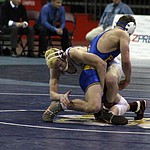 "We were looking at his bracket and he was the only 10th grader in the 220 pound class, there were no freshmen, so it was all 11th and 12th graders, all upper classmen and that bodes really well for his future and that was an accomplishment in and of itself," McKean said.
Yuma won the team state championship when heavyweight senior Oscar Vega pinned his opponent in the last match of the night.
The Criminals edged second place Walden Grove 170.0-169.5. Chino Valley was ninth, Prescott was 13th and Coconino 19th.
Svoboda said Mingus Union's team finish was impressive considering they only had three wrestlers.
"We wrestled well but we didn't wrestle to our potential," Doerksen said. "Several of us had close matches that we could've done better on but it was still a good tournament."
Svoboda moved to Cottonwood before last season.
"Both years were unbelievably amazing," Svoboda said. "Definitely the team has taught me a lot of great things, I've made amazing friends here. It's been unbelievable for me."
The Marauders' only seniors were Doerksen and Svoboda.
McKean said the future is bright for Mingus Union wrestling as they return almost everyone and have a strong freshmen class coming in.
"The team did great," McKean said. "You look at the full scope of the year, we finished higher at tournaments than we have in years. We had more places individually than we've had in years, so it was a successful season. The ending didn't go as we had hoped, but that was just one part of an entire season. There's only one team and one wrestler at each weight class where there ending happened the way that they wanted it to happen and so for the rest of us, that don't end up in that first place, it doesn't make it worthless, it still was a great season for us."
More like this story
SUBMIT FEEDBACK
Click Below to: