Lack of primary care doctors in Verde Valley has patients scrambling
Is there a doctor in the house?

Originally Published: February 20, 2018 12:57 p.m.
If you are one of the 12,000 Verde Valley babies delivered by Dr. Robert Jochim, you might be surprised he's still at it.
But not many doctors are following in the 78-year-old Jochim's footsteps.
It's been a long time since anyone has opened a private doctor's office the way Jochim did in 1972. "I don't know anyone that does that anymore," he said.
Jochim, who has been an obstetric/gynecology doctor in Cottonwood his whole career, explained that the Verde Valley "has lost so many" doctors in recent years. He said that three have left in the last three months. "Not just doctors, nurses too."
The Association of American Medical Colleges reported that there will be a shortage of 100,000 doctors in the nation by 2030 and the trend in the Verde Valley is no different. Local patients are scrambling to get treated in traditional practices, clinics, instant care facilities and emergency rooms. Many are waiting to see doctors until they are severely ill.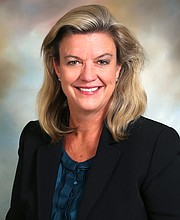 The Verde Valley Medical Center in Cottonwood is owned by Northern Arizona Healthcare. In order to search and attract medical providers, (doctors, nurse practitioners and physician assistants) they are hiring a full-time recruitment position to recruit medical providers, explained Barbara Firminger, BA, MBA, NAH chief access officer.
"I'm recruiting for a director of recruitment," she continued. "It's a brand-new position."
That is all the person will do. That is how important it is to get the "right doctors," she pointed out.
Firminger said the VVMC just went through the process of hiring 20 new emergency room providers in the past year. The hospital determined that using non-hospital emergency room doctors and RNs was not a good experience for patients. "The only RNs we don't employ are travelers, who fill in when we need staff," according to Sophia Papa, external communication coordinator, Communications Department, Northern Arizona Healthcare.
Not enough primary care
Rural areas across the nation are having a difficult time finding doctors, and the Verde Valley is no different, according to Trista Macvittie, director of communications at NAH
According to its study, there are only about 30 family-practice, internal-med doctors, NP and pediatricians for family practice in the Verde Valley, Macvittie said. The "need" is for about 72, she added.
"When I came here, I wanted to work. I wanted to bust my butt to support my family," explained Jochim.
When a doctor is salaried and working for someone else, it can take the motivation to work harder away, he added.
However, it's attractive for doctors to work for a salary rather than open a practice because they don't have an office staff to deal with as well as the hassles of health insurance paperwork and managing staff, Jochim acknowledged.
Firminger said a number of independent primary care providers have retired or left the area and have not been replaced. Primary care providers are not moving into areas and setting up practices like they used to.
Also, larger hospitals can offer much better incentives to attract doctors than smaller rural hospitals.
"More and more of the primary-care providers that are in practice are getting older, aging, and are retiring. That's exactly what has happened in this general area – in the Verde Valley," Firminger said.
The primary-care doctors are the "gateway" for healthcare in the community. If people don't have access to a primary care doctor and preventive care, they will put things off until they have to go to an emergency room or require surgery. They are going to Urgent Care or they are not going at all.
Since "fewer and fewer physicians are turning towards primary care," Firminger said, NAH is offering more primary-care services.
The NAH-employed doctors treat patients at out-patient primary-care offices outside the hospital in Cottonwood, Camp Verde, Sedona and the VOC. Unlike Urgent Care, primary-care treatment requires an appointment, even though it can be same-day sometimes, she said, and the emergency room for immediate treatment.
"NAH has nearly 85 employed providers at Verde Valley Medical Center and in the Verde Valley Medical Clinics. This includes physicians and mid-levels, such as NP, PAs," according to Sophia Papa, NAH spokesperson.
"Right now it's about 50/50. Half of our care (VVMC) is being provided on an out-patient basis to patients in the community - than in the hospital" Firminger said.
People typically see the hospital as the primary medical-service provider, but people don't recognize that NAH also provides a lot of out-patient services in the community. They also have hospice in Cottonwood, she pointed out.
Doctors are in demand
Firminger said physicians who are specialists are even more difficult to recruit to a rural area. "There is more demand than supply," she said.
"We're fighting with other areas, New York City, Phoenix. These physicians will travel all over the country. So we're getting into bidding wars with people."
Some people think this is an attractive area, but not everyone has been here. Once people get here, they see how wonderful it is, Firminger pointed out.
"It's one of the reasons we came up here. We love the Verde Valley area. We love Sedona, we love the hiking," explained Dr. Bruce Peek, M.D., who moved from Phoenix to open a practice in Cottonwood as a cardiologist 16 years ago.
Peek has worked for NAH's Heart & Vascular Center of Northern Arizona in Cottonwood for the past nine years, but has recently left the hospital-hired practice. He says there is a lack of primary-care providers nationally.
"We've certainly seen that here in the Verde Valley, we've had a number retirements that have happened over the past two years, a number of people have left the Valley. I think at last count we were somewhere about 15 to 20 primary care providers that have left the Valley area," Peek said. "So there's most definitely a shortage. It's gotten more and more difficult to get in and see a primary care provider."
There are national, social, personal, familyand school issues determining if a doctor selects a rural area to come to, he added.
Peek said the rural areas sub-selects primary care providers who are interested in the social amenities the Verde Valley offers – hiking, wine country, restaurants, outdoor activities. Cities areas offer other amenities such as shopping, theaters etc.
Peek says the Verde Valley needs to think out of the box when it comes to addressing the need for primary care providers.
"The private practice model of the single-independent physician is a dying model," he pointed out.
The doctors' offices have to run as a business and it's becoming more difficult.
However, Peek said he didn't think having a private doctor's practice or working for a salary at a hospital or clinic was any better for physicians, adding that the latter can take stress off a doctor allowing them to just practice medicine and free them from the business responsibilities.
As far as his own future as a physician, Peek said he will be doing some preventative work as a "volunteer" with the National Park Service in the Grand Canyon and the Grand Canyon Association.
However, "at this point I am not planning on returning to the practice of medicine" after wearing a pager since 1982, he said.
In the 16 years he was at Heart & Vascular in Cottonwood, Peek said they expanded from two to five physicians. Four remain right now. Many other subspecialties have also been expanded locally, but some gaps remain in full-time coverage.
Part of the community
Being a small hospital brings more challenges because doctors are a one-person team many times, instead of being part of a group of like specialized doctors at an urban hospital, Firminger said.
"Our goal is for them to be part of the community because then you have a much different level of commitment," Firminger said.
"A little bit over a year ago we made the commitment to hire our own emergency room physicians – and they're employed," Firminger said.
The VVMC and other hospitals across the country use other companies to help staff their emergency rooms. "We experienced, I think, lower quality and less patient satisfaction."
"When we employ hospital-based physicians, we do the billing for them and we can make sure that they are affordable and that they have the same health insurance that we do." Firminger said a majority of the physicians treating patients at the VVMC – about 80 percent -- are hospital-employed physicians.
VVMC was using a company to provide physicians, who were not employees of the hospital, to work in the hospital's emergency room. Since they were not employees of the hospital, the company was billing patients higher out-of-network rates even though the hospital is an in-network provider, Firminger said.
She added that it was lot of work hiring the new VVMC emergency room employees to this rural community, and that is why a lot of hospitals contract to hire emergency room doctors.
All of the out-patient clinics run by NAH in Cottonwood, Camp Verde, Sedona and the VOC are called Verde Valley Medical Clinics and are primary-care providers. Cottonwood has seven providers (doctors and physician assistants), Camp Verde's new medical building has six providers, Sedona has two providers (and will be hiring two more) and the VOC has two providers, according the Papa, who added that other clinics that are not only primary care include Verde Valley Medical Clinic - Neurology, Verde Valley Medical Clinic - Orthopedic, Verde Valley Medical Clinic - General Surgery.
Some doctors who are specialists are based in Cottonwood will visit the other Verde Valley Medical Clinic offices to make them more accessible for patients.
NAH has plans to expand its VOC primary-care office and Firminger said as far as she knows, NAH is the only such provider in the VOC.
Firminger said the advantage for a doctor to come to the VVMC is that they can "create their own path." Also, "there is a wonderful culture of physicians here and are very pleasant and very easy to work with. I think we offer a better work-life balance than some areas."
Dr. Jochim taking patients
Dr. Jochim still delivers two to three babies per week.
He continues to run his doctor's office in Cottonwood and is still taking new patients.
Jochim's daughter, Cathleen Jochim-Malapanes, MSN FNP-BC, opened a practice as a nurse practitioner in the same office in 2003 and has kept up the family's medical tradition. "People keep coming. That's the biggest thing," Dr. Jochim said.

The doctor said working for himself and working for many years in Cottonwood has been very rewarding
There aren't places where he goes that he doesn't run into someone that he doesn't know as a former patient.
"Everyone says he must have delivered over half of the Verde Valley," said daughter Cathleen.
"I don't think he'd know what to do if he wasn't delivering babies," she said.
Dr. Jochim will be 79 years old next month.
Editor's Note: This story has been updated since its original publication to add clarity to a few sentences and to correct minor errors in a staff title and business name.
SUBMIT FEEDBACK
Click Below to:
More like this story