Camp Verde and Beaver Creek educators remember 2017
By
Bill Helm
|
BillHelm42
Originally Published: January 2, 2018 2:02 p.m.
From Britta Booth, principal, Camp Verde Elementary School
At Camp Verde Elementary School, Principal Britta Booth says that the Fall Family Roundup was a "huge success."
This year, 862 people attended the annual event, a figure that includes 345 adults and 517 children. 
Booth says that there were "a lot of other activities around town" that night, which contributed to the impressive attendance.
"Doors and bulletin boards were decorated, pumpkins were on display, activities were numerous and fun," Booth says. "We also had four board members in attendance, with Kitty McDowell setting up a table to educate parents about tax credit donations."
Booth says that the Fall Family Roundup is "always a great opportunity to build relationships with our students, families and community members."
From Peggy Dickey, Friday Camps coordinator, Camp Verde Unified School District
Friday Camps Coordinator Peggy Dickey says that though enrollment was great, attendance decreased overall.
Dickey says that sporadic Fridays due to teacher professional development days, as well as not requiring an attendance commitment and providing the programs for free led to the attendance decrease.
Next quarter, Friday Camps will be held each Friday unless on a holiday weekend. She also will require students to commit to attending the camps, as well as charge a nominal fee for attendance.
"With these low enrollment rates, the district cannot afford to support Friday Camps as previously thought," Dickey says. "Local businesses and community members have made tax deductible donations which have helped immensely. We also have a professional grant writer who is helping us apply for some grants which may help support Friday Camps. It costs about $85,000 per year to support a full Friday Camps program."
From Steve Hicks, business manager, Camp Verde Unified School District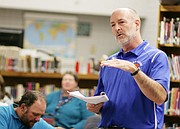 • CVUSD continued "strong partnerships" with the Yavapai-Apache Nation and Valley Academy of Career and Technology Education, allowing us to offer Camp Verde High School students a number of additional courses, such as Yavapai Language, Technology Operations, Mythology, Psychology, Medical Assistant, and Engineering Sciences.
• Camp Verde Middle School was awarded the honor of National Showcase School for the Capturing Kids Hearts program for the second consecutive year. CVMS was chosen for this award out of 10,000 schools nationwide.
• Our Friday Camps courses have grown to offer 17 programs each Friday for an average of 226 students. A year ago, there were six programs and approximately 50 kids involved.
From Karin Ward, superintendent, Beaver Creek School District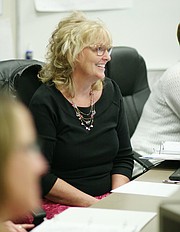 • Beaver Creek School District "celebrates the governing board's decision to separate the school and district by hiring the Beaver Creek School Principal Katrina Sacco."
• BCSD "is excited to continue with 21st Century programming, including tutoring, College for Kids, and Friday Enrichment Programs for all enrolled students."
• The challenge "continues to be funding with the legislature cuts in District Additional Assistance (capital), buying books and buses while maintaining buildings with an 85 percent cut in allotted funds each year since 2009."
• "Using our new student assessment system, we look forward to helping each student grow academically."
From Bob Weir, superintendent, Valley Academy of Career and Technology Education
• Moving past issues of past relationships.
• Growth of central campus: construction, medical assistant, culinary programs.
More like this story
SUBMIT FEEDBACK
Click Below to: