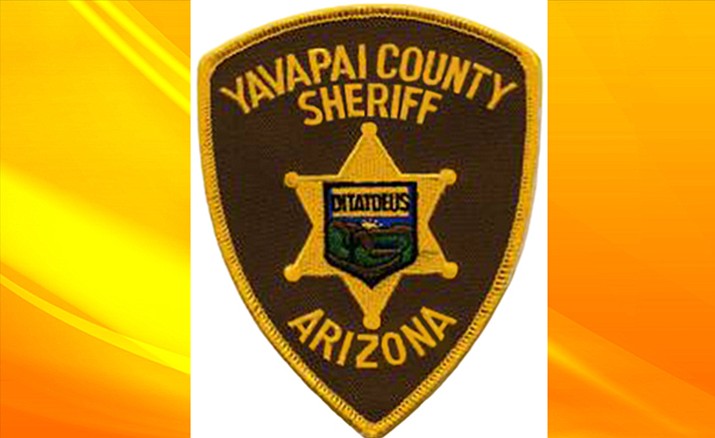 The Yavapai County Sheriff's Department reminds you that scams take no holiday and are constantly evolving and returning over & over like a bad penny. Here is a list of scams that the Yavapai County Sheriff's office calls "The Top 10."
1. Natural disaster scams
Scammers are the phony "first responders" with charity and assistance scams related to natural disasters such as hurricanes/fire/floods. This scam also includes scam charities looking for small donations to help with gifts for poor children.
2. Phony lottery scams
It is hard to win a lottery, particularly one that you have not entered and yet phony lottery scams continue to be one of the most commonly used and effective scams.
3. Ransomware
Ransomware is when all of the data in your computer is locked due to unwittingly downloading malware & you are told you must pay "to get it restored." This scam has become one of the most common in the world, threatening individuals, businesses and government agencies.
4. Employment scams
Employment scams, work at home scams and other job opportunities are a major scam. Don't fall for it.
5. Tech support scams
Phony tech support scams perpetrated by pop-ups on your computer or telephone calls are a major current scam. The scammer convinces the victim to pay for unnecessary and possibly dangerous phony tech support.
6. Robo calls
Automated computer generated fraudulent telemarketing robo calls are now the top consumer complaint to the Federal Trade Commission.
7. Income tax identity theft
Income tax identity theft is a multi-billion-dollar problem. It occurs when an identity thief files a phony income tax return using your Social Security number and gets an income tax return based on a counterfeit W-2. It can also tremendously delay receiving your legitimate income tax refund.
8. Investment scams
Investment scams of varying kinds, such as the infamous pump-and-dump scam are a continuing threat. If someone you don't know gives you a stock tip, stop and think about why they would be so willing to give you such hot information.
9. Government grant scams
Emails, text messages or advertisements promoting phony government grants for which victims are lured into paying fees are another popular scam going on.
10. Phishing scam
The most dangerous malware that people download is almost always done through socially engineered phishing emails and text messages (where they mimic the email address or facebook messenger account of someone you know). Be suspicious of any downloads, even from someone you know. Email/text them first to verify they sent you something.
Go to ConsumerFraudReporting.org for more information on these scams and others as well as remedies and how to report them. REMEMBER, if it's too good to be true, it probably is!
More like this story