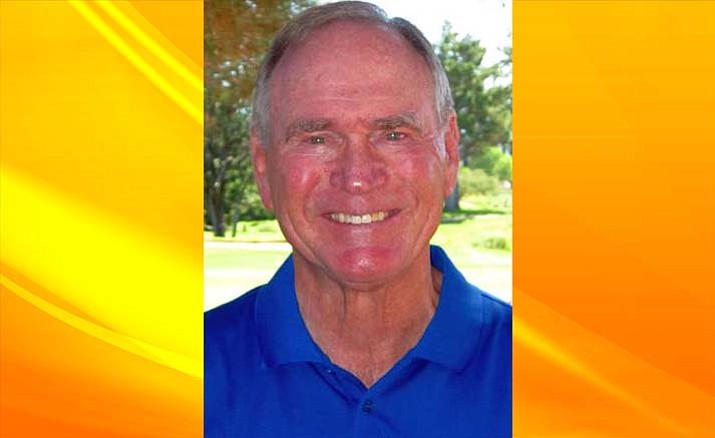 ---
---
Happy New Year! VOCA's fiscal year concludes with the end of the year, so it's truly the start of a new year for us and a time to look back on our 2017 accomplishments and look forward to our challenges in 2018.

Oakcreek Country Club is wholly owned by VOCA, but a standalone operation that receives no monetary assistance from the homeowners association.

This past year was a successful one, with the golf operation meeting our financial projections. A record amount of golf rounds were played and the golf course again received glowing reports on customer service, membership satisfaction and overall golf course condition. Golf Advisor continues to rank Oakcreek Country Club in the top courses in Arizona and a number one destination course in northern Arizona.
By the time you read this, the golf course will hopefully have a new fleet of EZ-GO golf carts. These will be state of the art lithium battery powered carts.

They will also have GPS computers that help golfers get accurate yardages to the pin, record scores, offer hole descriptions, strategy, and other neat features.

Membership to Oakcreek Country Club is a bargain, especially compared to other parts of the country for the golf course design, course condition, golf shop staff and services.

For those interested in membership, please give Heather Risk, our head Golf Professional, a call at 928 284-1660.
VOCA encompasses 2,345 properties in the Village of Oak Creek. Deb Brewer, the Community Property Manager, and her staff have done an excellent job overseeing all the Association duties and responsibilities and keeping it running smoothly. Major projects accomplished this past year were:
• Completing the second pump station on the golf course,
• Continuing to replace old sprinkler heads,
• Repaving of the parking lot,
• Upgrading to a new security system.

This coming year, we will replace the roof on the VOCA community center, finish the parking lot to alleviate drainage problems, continue replacing sprinkler heads (a four year project), and do some interior decor upgrades in the community center.

This past year tennis and pickleball courts were newly renovated, and a new Courts Committee was formed to promote and help organize both tennis and pickleball activities. Membership totaled 100 for the year and court fees exceeded projections.
Interest and participation is growing and we expect 2018 to be even more fun. For court membership information, email us at info@vocaonline.com or call 928 284-1820.
Not too soon to think about the next VOCA Board election in April. There will be four vacancies (2 will serve three-year terms and 2 will serve one-year terms). Eligibility to serve on the Board requires that you be a resident and member in good standing of the Village of Oakcreek Association. If you are interested in serving on the Board, please email the Chair of the VOCA Elections Committee, Jan Lisowski at jlisowski@vocaonline.com or call the VOCA office at 928 284-1820 and Jan will contact you.