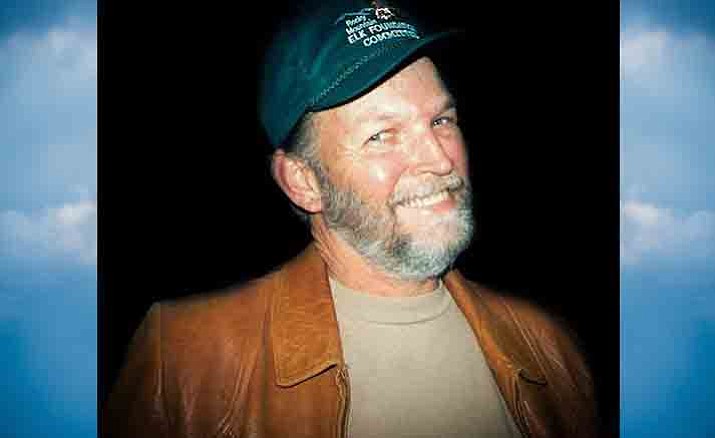 Originally Published: January 8, 2018 12:01 p.m.
Douglas "Doug" Allen Dague – Born July 27, 1951 – Passed on December 31, 2017 in Phoenix, AZ. Doug lived his life by his own rules and walked to the beat of his own drum.
To know him even briefly, you discovered a new sense of humor and appreciation for the off color and impractical. His laugh was bigger than life. It was one of the most contagious laughs that started at his toes and radiated out through his entire body. It didn't matter if you were a part of the joke, understood the joke, or even if the joke was at your expense, you couldn't help but laugh with him. His smile, was equally contagious, regardless if it was a simple smile passing by, or one that you knew he was up to something mischievous, you couldn't help but smile as well.
He had a love for anything outdoors. Doug and his wife Linda, enjoyed everything from fishing, hunting, boating, 4x4 riding, camping and riding his Harley together. Doug worked for APS for 40+ years and retired in 2009. His children and grandchildren brought an amazing new love to his life. A love that changed him in many ways and all for his highest calling. They each filled his heart with love like no other.
He was preceded in death by his mother, Dorothy Lee Dague in 1989, his father, Claude McKinley Dague in 2000 and his granddaughter Lauren Tyler Hession in 1997. He is survived by his wife Linda Jean (Lomax) Dague of 28 years of marriage, but they have been together since 1982, his sister Vicki Ann Shields, 5 children: Kyle McKinley Dague, Tracy Lee Dague-Martin, Jamie Brown, Jodi Brown-Hession, and Michael Brown, 22 grandchildren and 1 great grandchild.
He will be truly missed, but will live on in our hearts forever. We celebrate with him knowing, his Mom, Dad & his granddaughter Lauren were there waiting to welcome him home, with open arms and we are sure they are catching up, with lots of laughter and enjoying many pints of haagen daz together.
Visitation will be on January 10, 2018 at 11:00am following the Funeral service at 12:00pm located at Chapel of Chimes Mortuary in Glendale, AZ. Committal service will be at 1:00pm located at Resthaven Memorial Park Cemetery in Glendale, AZ.
For more information or to leave a tribute to Doug please visit www.chapelofthechimesmortuary.com
More like this story