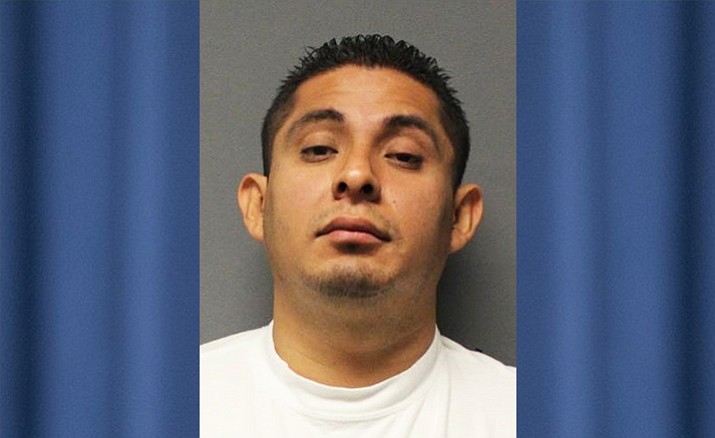 Originally Published: January 9, 2018 11:08 a.m.
COTTONWOOD – On Jan. 4, Phoenix resident Alberto Saavedra Lopez was arrested for felony theft after he arrived at Cottonwood Police Department for a job interview.
Bank of America filed a theft report in October of 2016, according to a news release from the Cottonwood Police Department.
The suspected employee, 32-year-old Lopez allegedly stole $5,000 between July and September of 2016.
"Lopez quit and moved to Phoenix and refused to cooperate by missing appointments and refusing to answer phone calls," stated the release.
The investigation was sent to the Yavapai County Attorney's Office for charges and a warrant to be issued.
Last month, Lopez applied for a dispatch position with the Cottonwood Police Department.
Probable cause for arrest existed so Lopez was contacted and a meeting for employment was arranged.
"When Lopez arrived at the police department he was advised he was under arrest for felony theft related to the Bank of America investigation and subsequently, out of the running for employment with the police department," stated the release.