Mingus boys basketball wins sixth game out of seven
No. 12 Marauders host No. 11 Prescott in battle for first place on Tuesday
Originally Published: January 13, 2018 1:38 p.m.
Mingus Union boys basketball beat back Scottsdale Christian Academy on Thursday night to win their third game in a row and sixth of the last seven.
The No. 12 Marauders (12-7) beat 2A No. 9 Scottsdale Christian 76-62 at home.
"It was a good win for us, a result obviously I'm happy with," said Mingus head coach Dave Beery. "Great first half, second half was a little shaky at times; definitely things we need to work on."
Mingus Union lead 17-12 after the first and then built up a 44-26 lead at halftime. However by the end of the third quarter, the Eagles had cut it to 57-49.
Mingus went on a couple runs to get the lead back to double digits though.
"It was really nice," Mingus junior guard/forward Chaz Taylor said about the win. "It shows that we can keep our composure cuz a lot of teams when that happens, when they make runs they just kinda fall apart. We did a little bit but then we bounced back, which is good."
Beery said he knew the Eagles would come back. SCA head coach Bob Fredericks has won two state championships there.
"It's hard to play with a lead, it's hard to stay as engaged as you were when it was a close game and yet that's something that good teams do," Beery said. "We talked about it at halftime: 'they're one of the best programs, one of the best coached programs in the state, they're gonna come back, they're make a run at us and we got to be able to respond' and we did but it took us a lot longer than I wanted it to."
Beery said the Marauders' defense was "atrocious" in the third an most of the fourth quarter.
"We didn't find shooters quick enough and to be honest, they missed a lot of open ones, which helped us and they were missing I think three pretty good players, so we can't get too excited about this win, but at the same time, good win over a good program," Beery said.
During the run that got the momentum back for the Marauders, senior forward Alex Figy dunked twice.
"It's a big energy thing, I don't know if you noticed it (laughs)," Beery said. "First thing I do when they dunk it is scream at the kids to get down the court and play defense because everybody wants to run up to the guy that just dunked it and then if everybody runs up, then nobody is back on D."
Figy scored 19 points for the Marauders and those four energized the crowd and the Mingus Union bench.
"It's a momentum thing," Beery said. "It's a two point shot, I like 3s because they're worth more (laughs) but the amount of energy it gives your team and
Photo Gallery
Mingus Union Boys Basketball Hosts Scottsdale Christian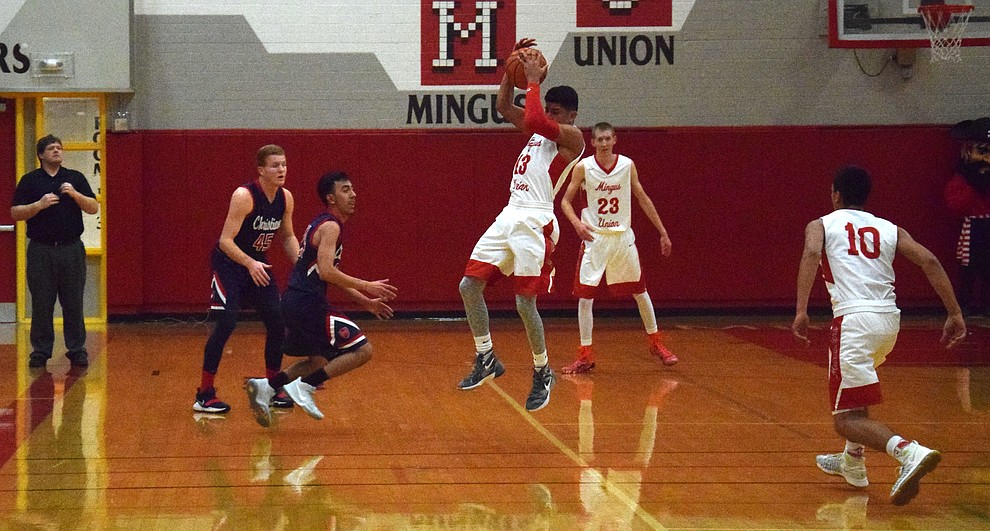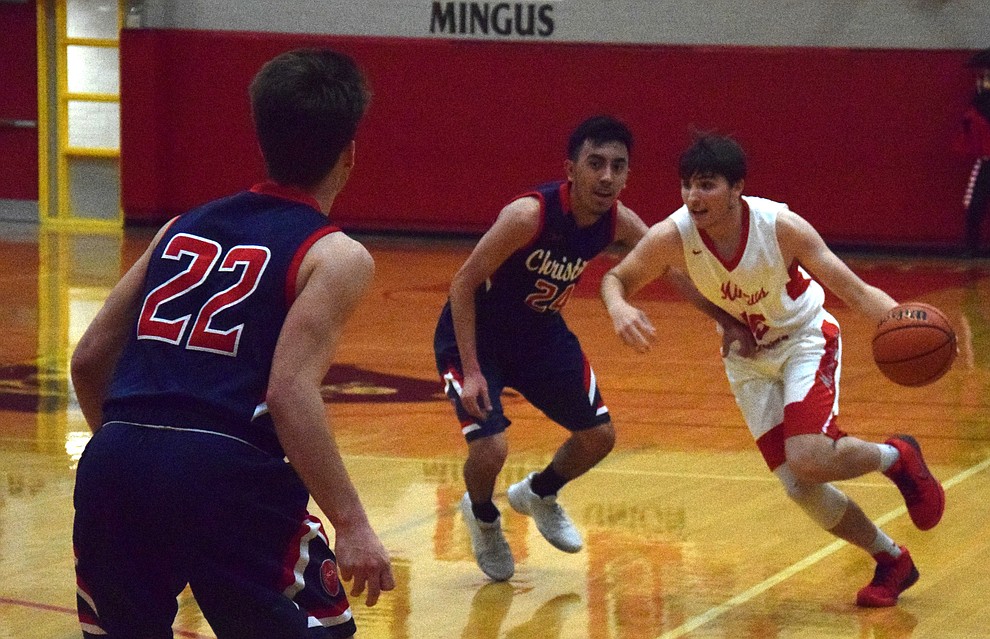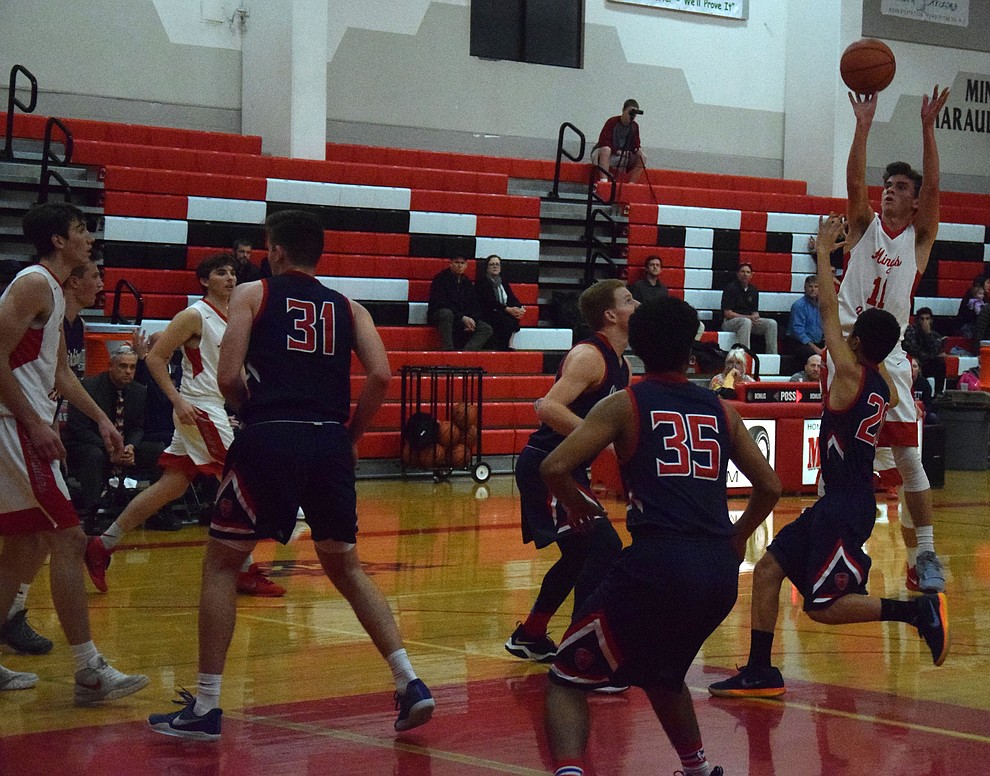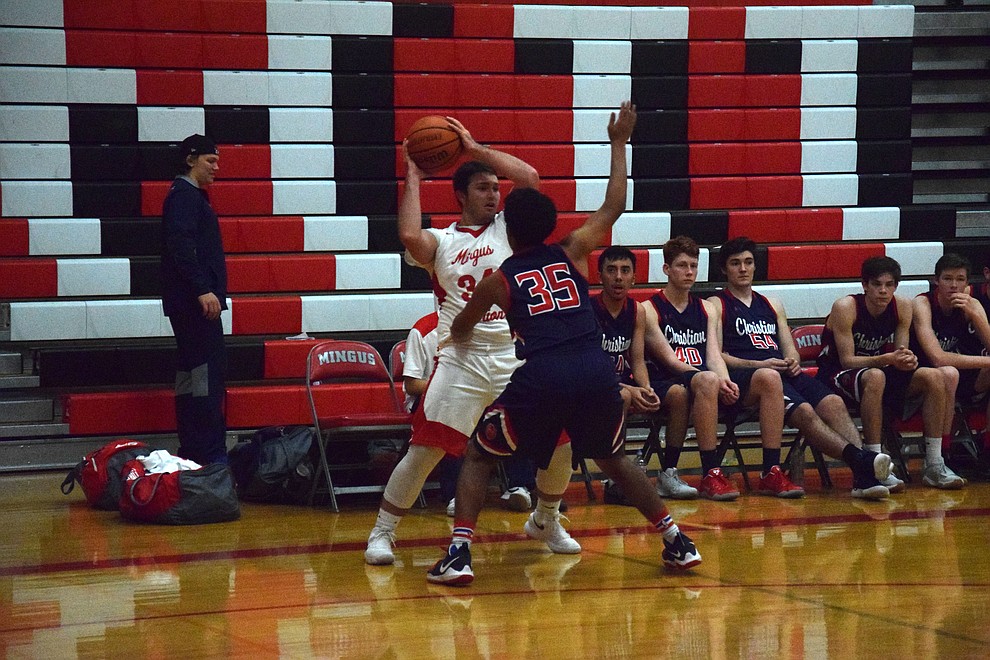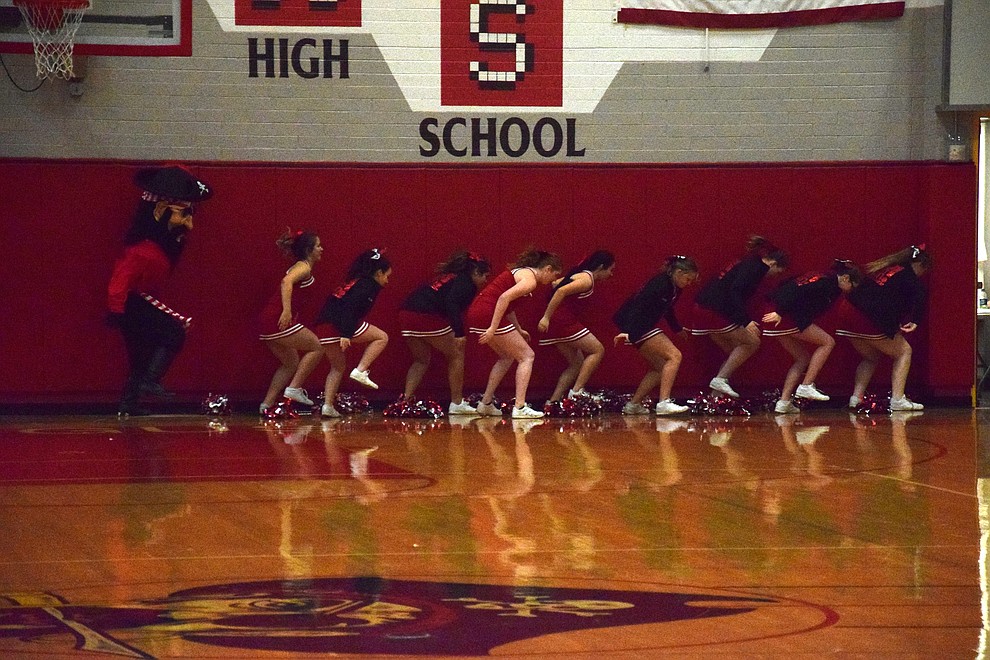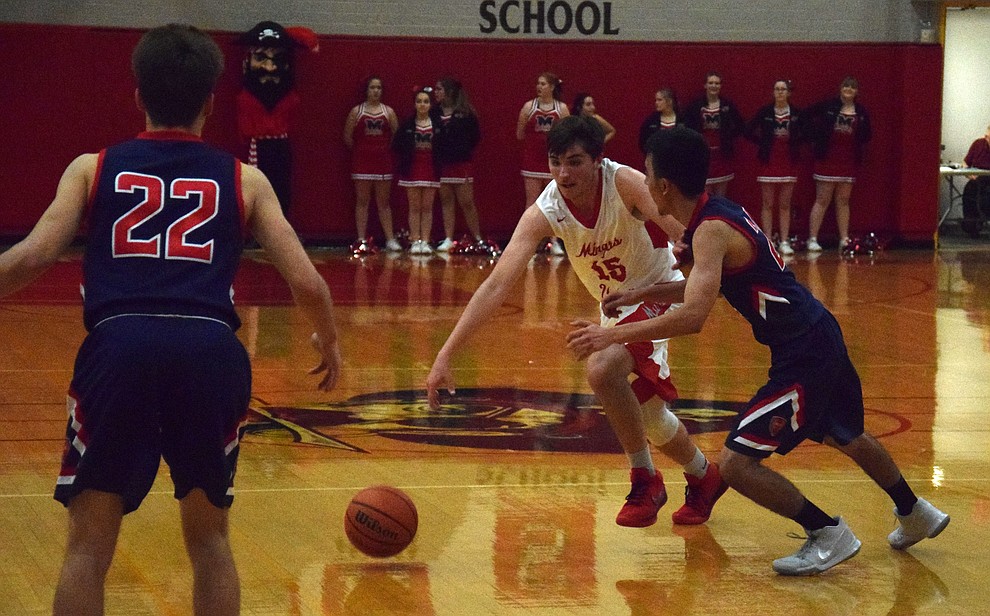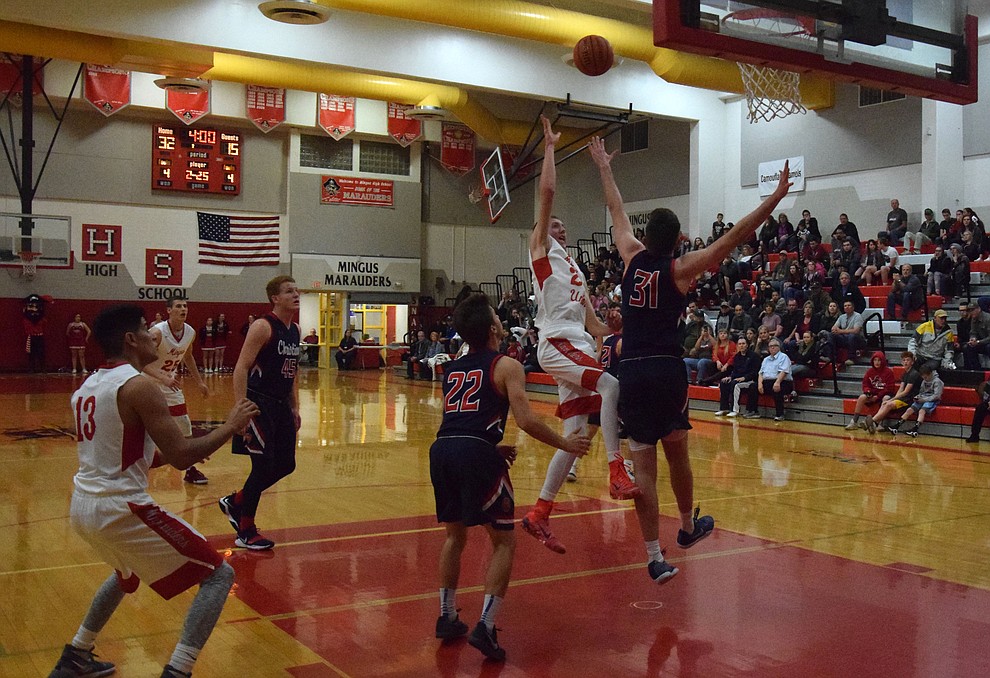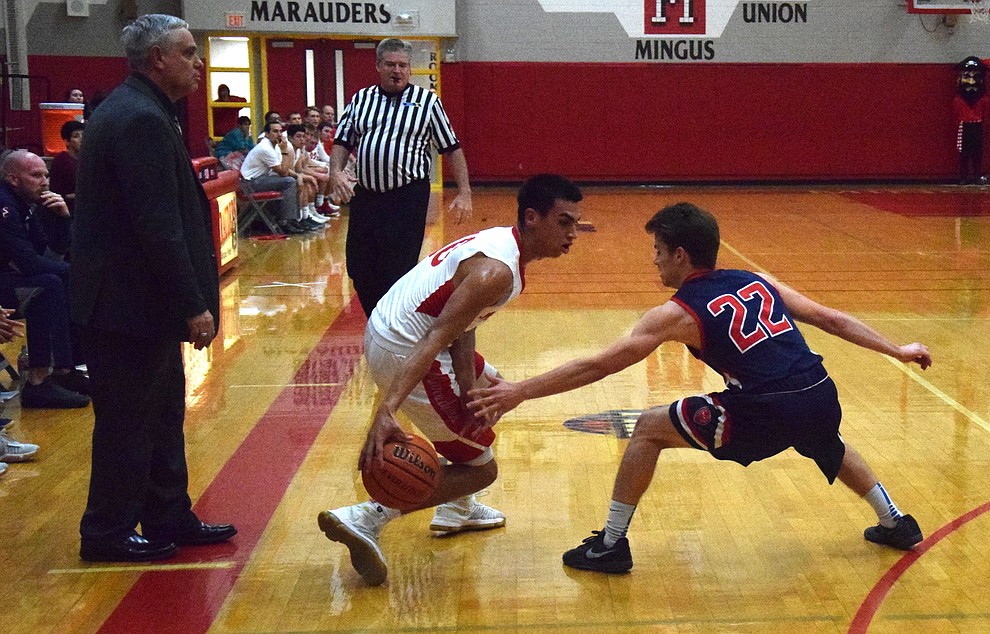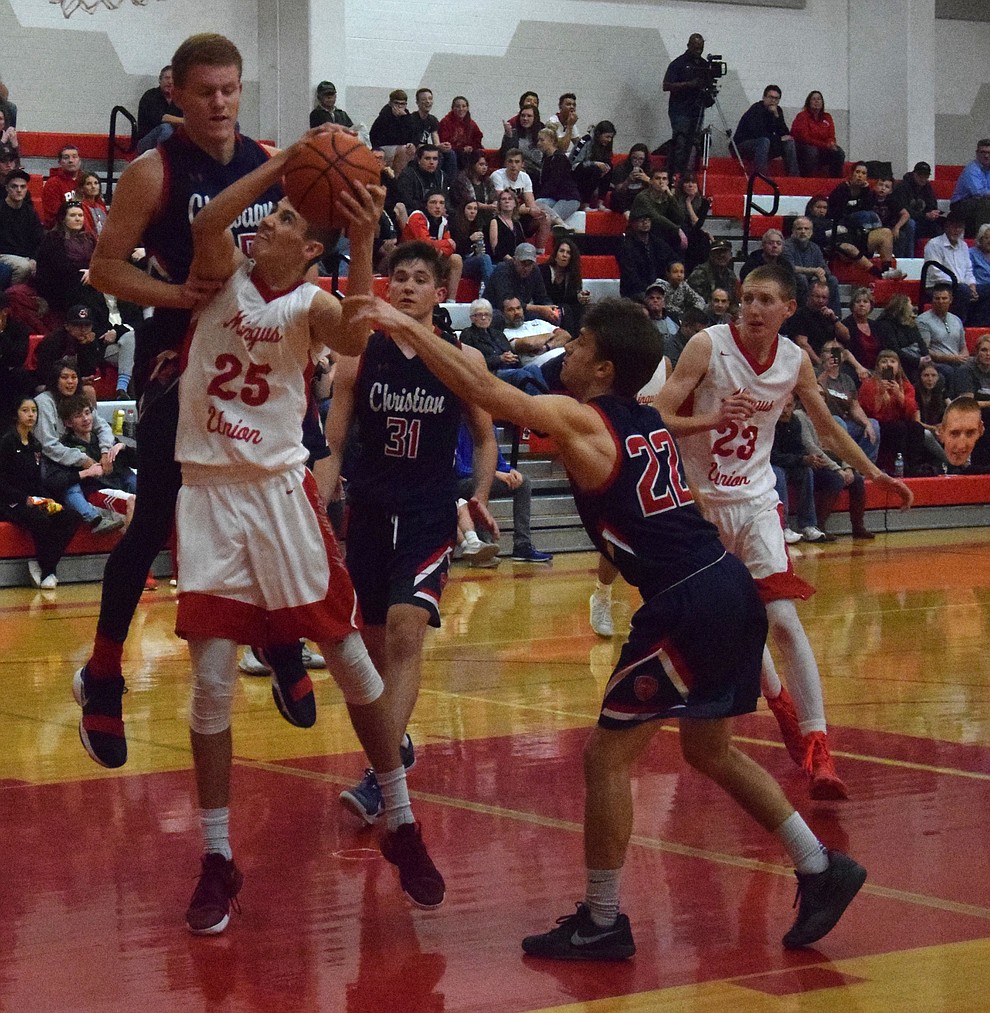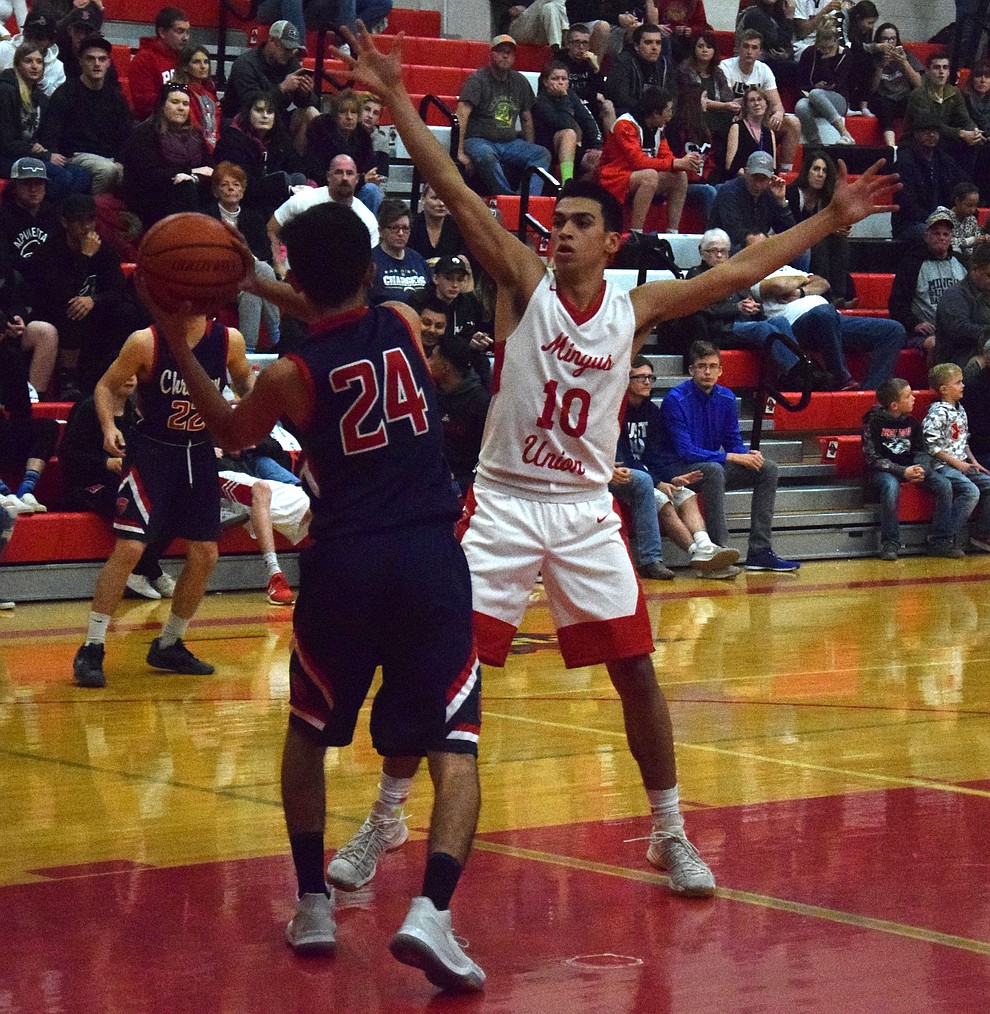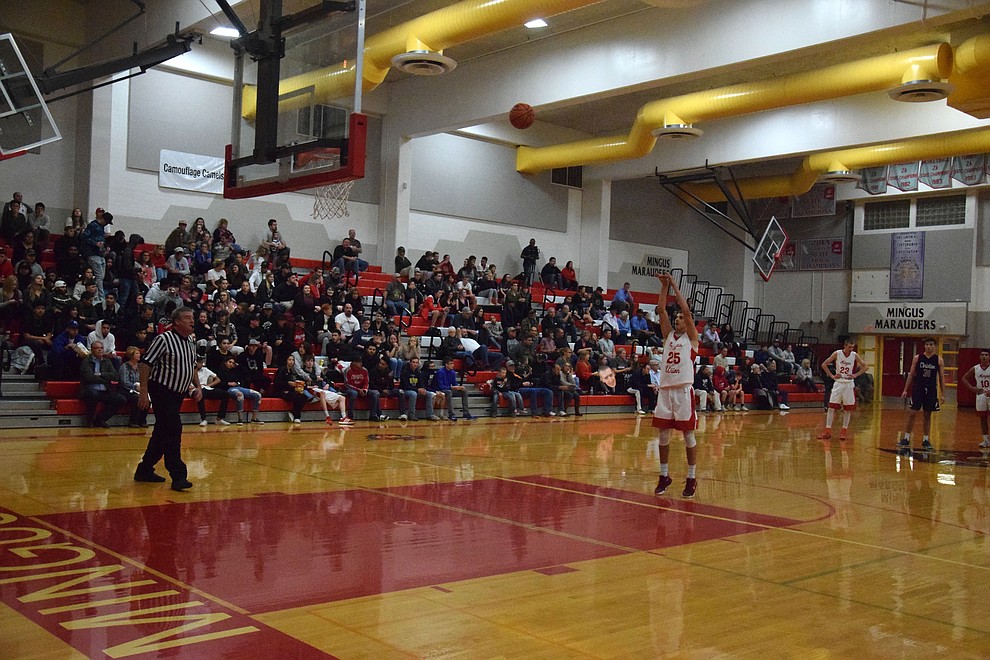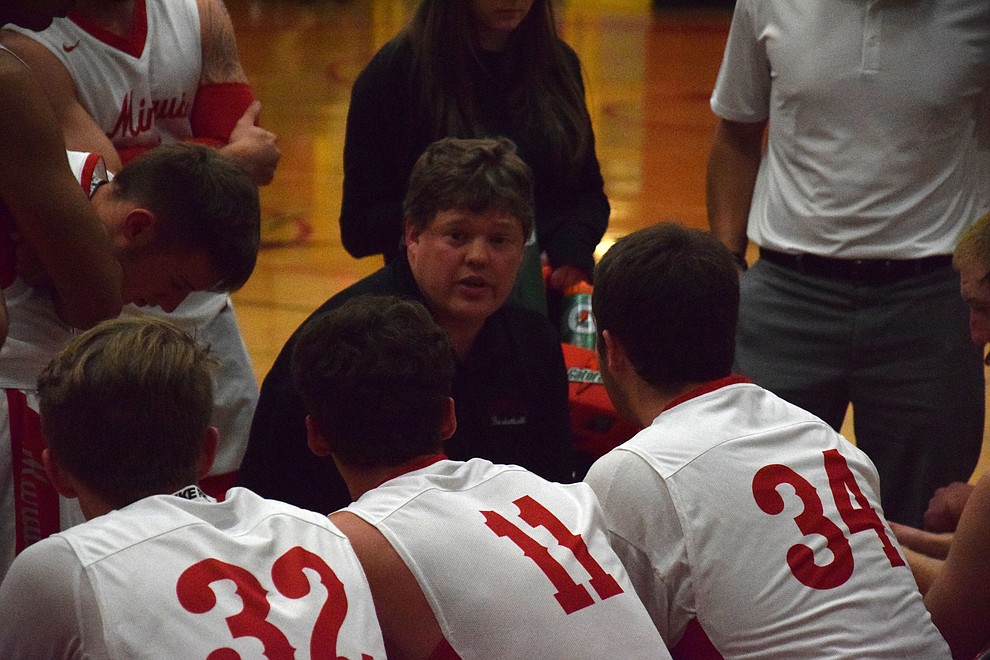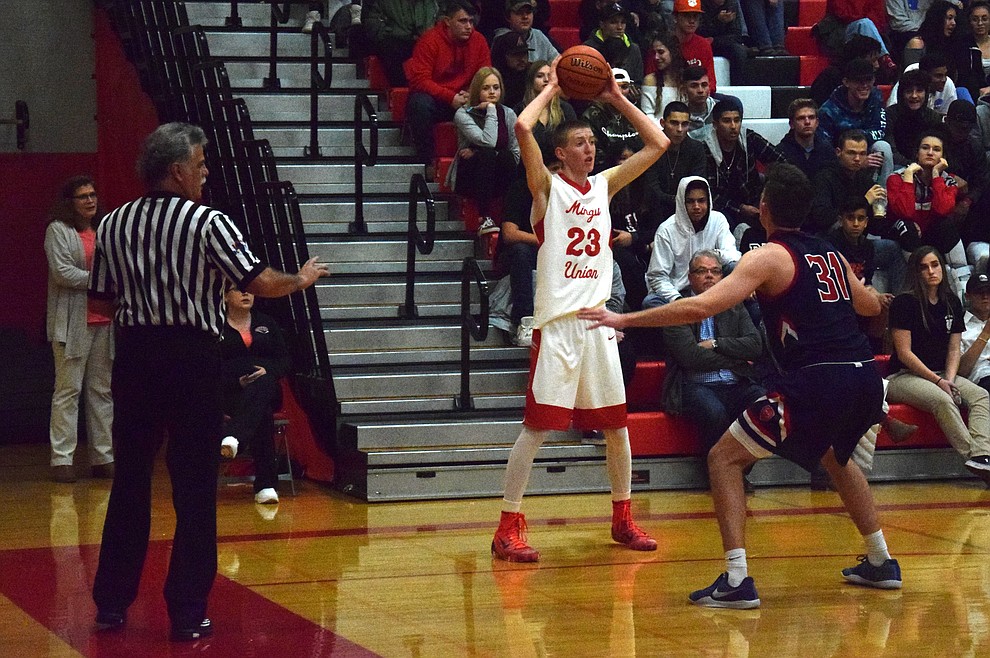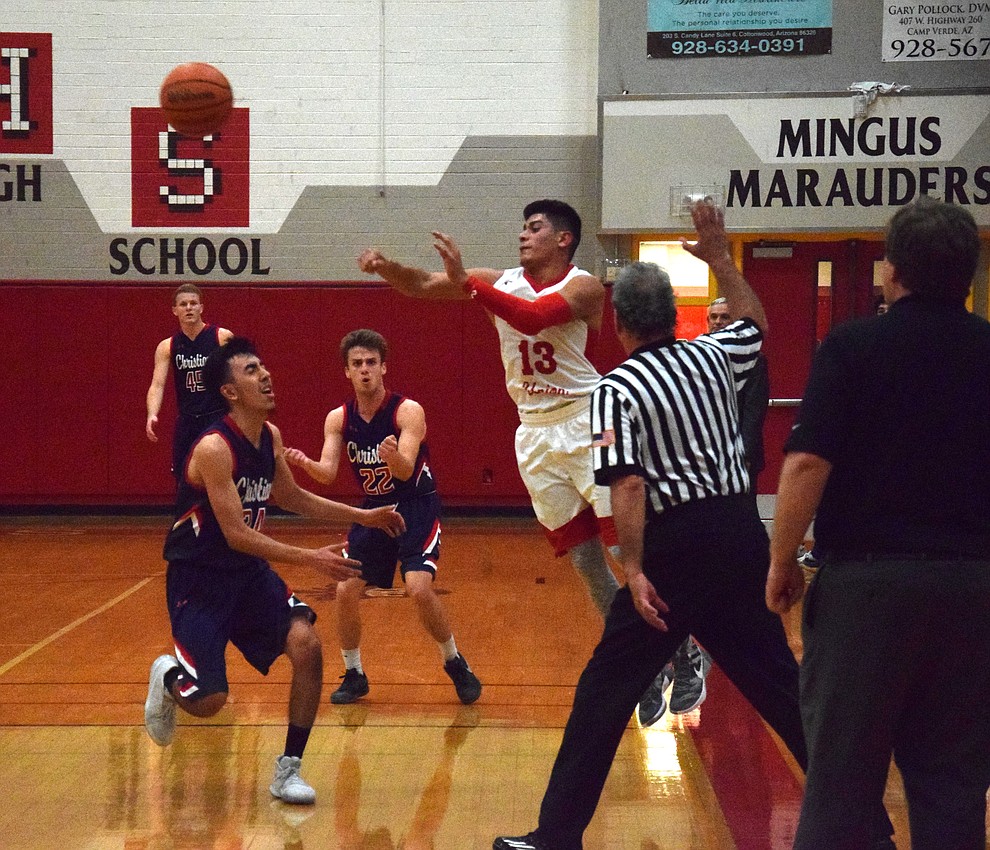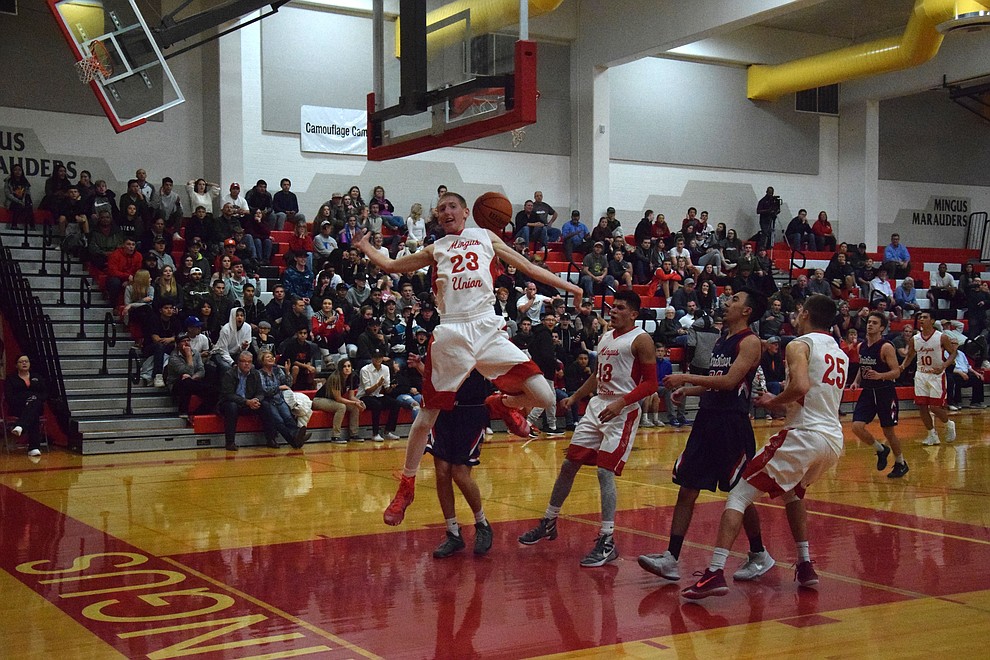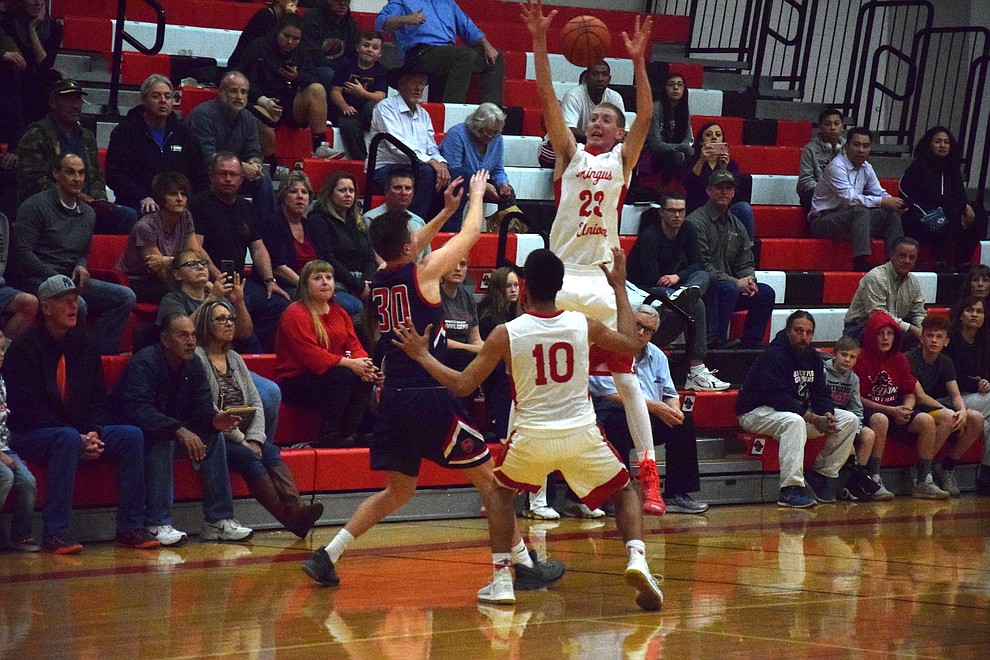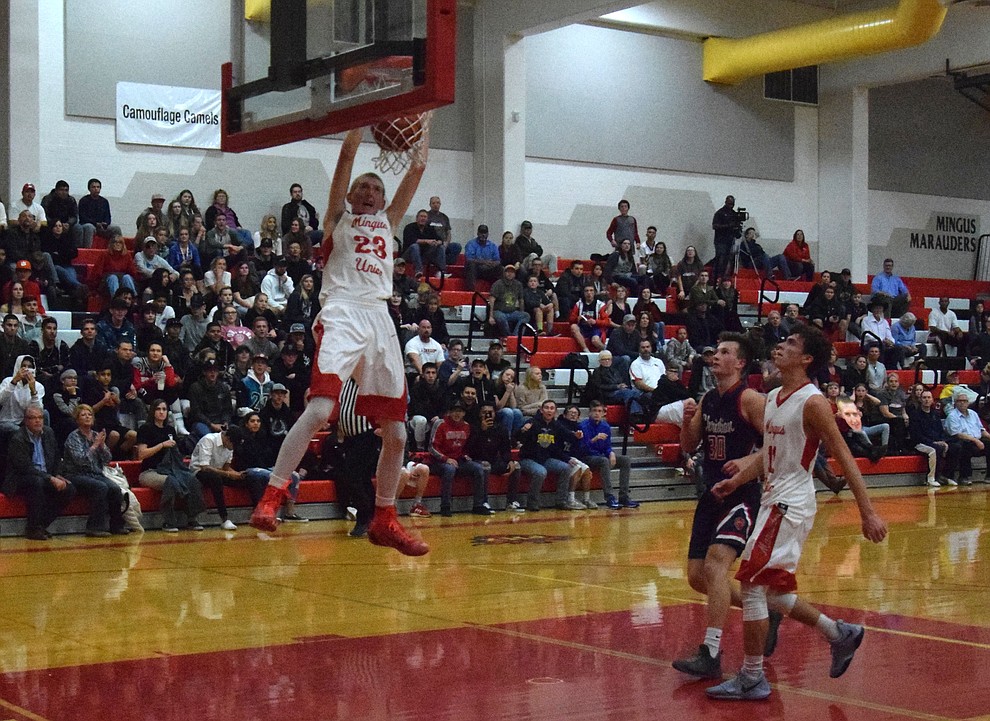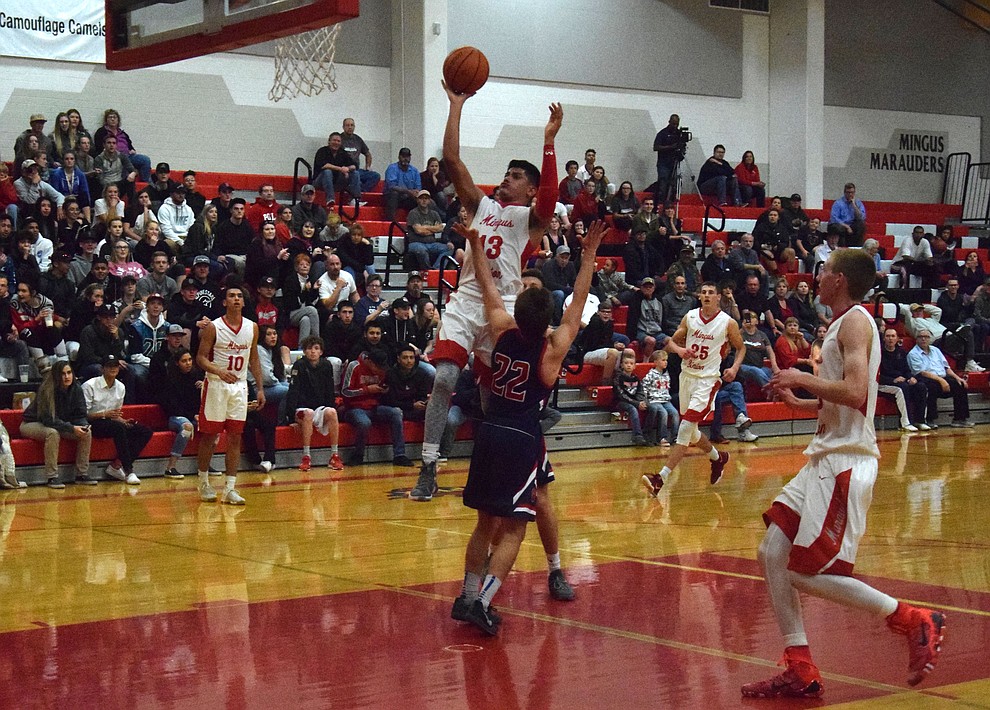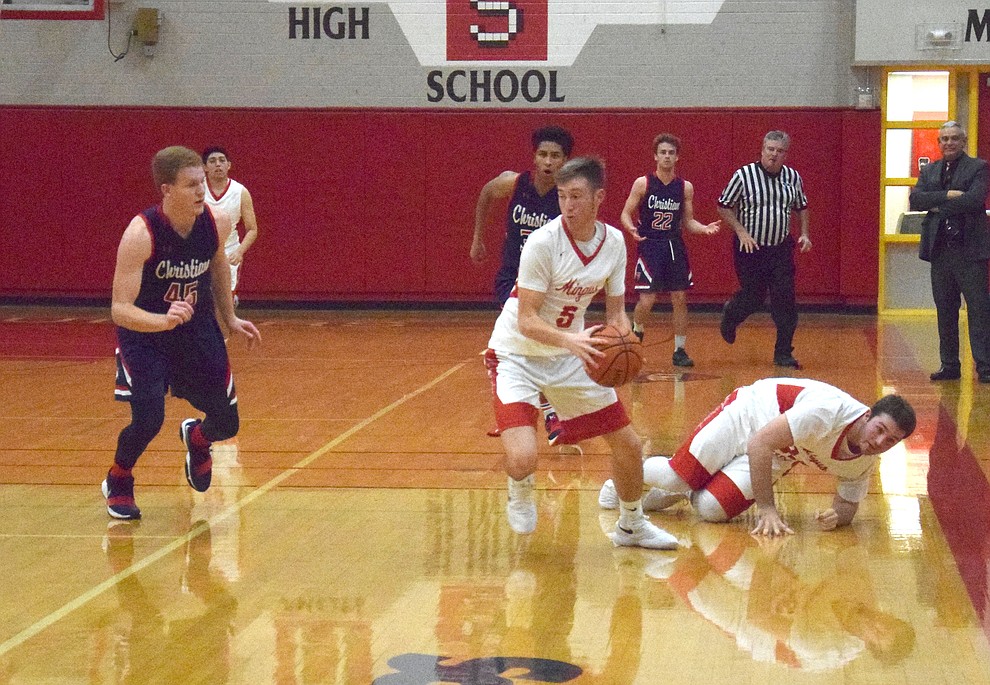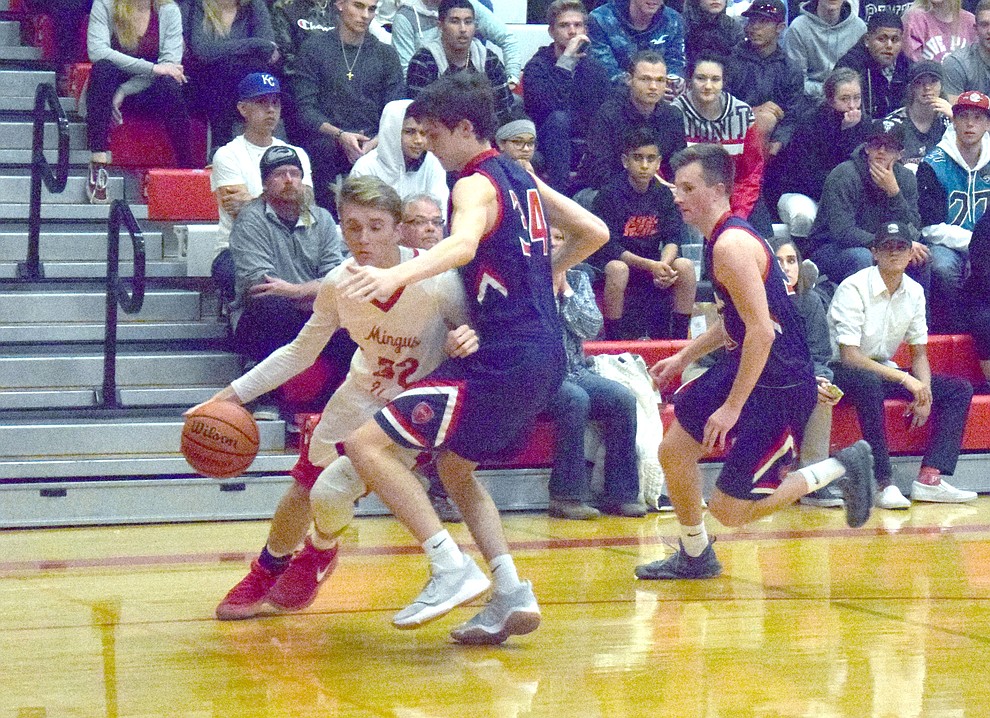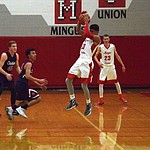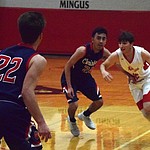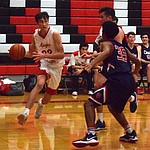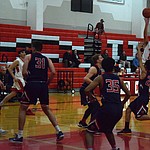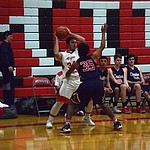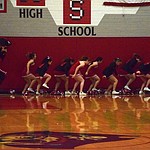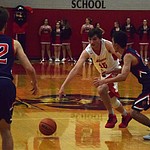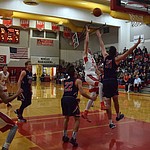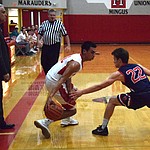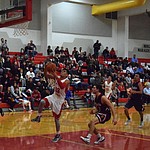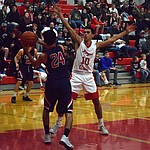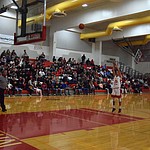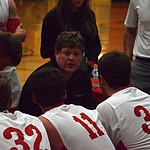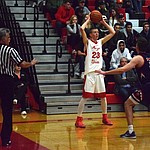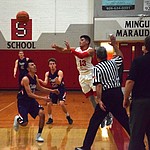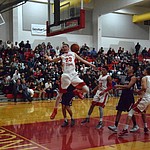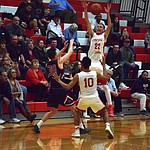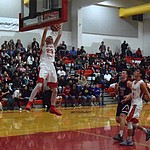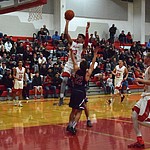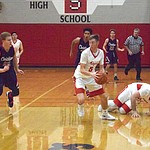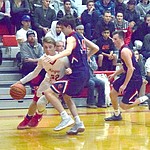 I think (Thursday) night we saw definitely our energy picked up right away after those flushes all of a sudden everybody's engaged the next play and so it's nice to have a few athletes that can do that, because I haven't really had that since I've been here."
Junior guard Chase Saczalski led the Marauders in scoring with 20 points, including four 3-pointers, his first 12 points.
"Chase was on fire in the first half," Beery said. "That's nice to see because he's been solid but he hasn't had a night where he's just explosive and really shot the heck out of the ball, which we all know he is capable of doing."
Senior guard/forward Michael Bryan had nine points.
"He's really worked hard at making better decisions," Beery said. "He's a kid that if he hits three or four, the next one's going in regardless of where he catches it."
The Marauders have opened 2018 with three straight wins, first at Flagstaff when they built up a lead in the second half, then at Lee Williams when they won a sloppy game and then they built up a big lead against Scottsdale Christian and held off the Eagles.
Taylor said the wins show the different styles that they can play.
"Like we can play intensely like we did (Thursday), Lee Williams was a slow paced game, we can slow it down and Flag was also a fast paced game," Taylor said.
Beery said between the third and fourth quarters that they need to pick up their body language, that they starting playing scared and "we were afraid of losing."
Up next for the Marauders is No. 11 Prescott at home on Tuesday at 7 p.m. They are tied for first place in the Grand Canyon Region with 4-1 records.
"It's a huge game, it's an exciting game," Beery said. "The kids know each other, there's definitely a little bit of a rivalry there. A lot of these kids grew up together, playing against each other in baseball, football and basketball and so the teams are familiar with each other. They've played very well this season, they're well coached, they're big."
Prescott lost five games at the Red Rock Hoops Classic, including a 43-37 contest to the host Sedona Red Rock, but have risen up the rankings with success in power points games.
"They're a team that's gotten better," Beery said. "We saw them at the Sedona tournament, didn't play against them, but they looked pretty shaky there and then all of a sudden they come out and reel off five or six wins in a row and looked really good."
SUBMIT FEEDBACK
Click Below to:
More like this story