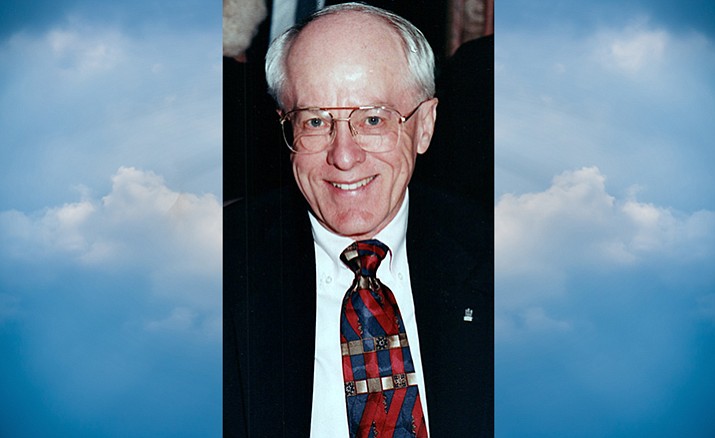 Originally Published: January 13, 2018 3:03 p.m.
James Balay, 83 of Cottonwood, passed away on January 1, 2018. He was born on April 14, 1934 in Albuquerque, NM to Harold and Geneva Hays Balay.
James attended Mercedes High School then the University of Texas and received his BA. He served his country in the Navy during the Korean War.
James was Vice President of Savings and Loans businesses for 25 years. He also worked as an appraiser and real estate broker in both Florida and California.
James belonged to Verde Valley Christian Church. He was a private pilot and enjoyed flying, astronomy and construction.
James was preceded in death by his son Jay Lincoln Balay, his parents, brother William Balay and sister Nancy Borden. He is survived by his wife of 45 years Terri Balay of Cottonwood; daughter Beverly Ann Summerford of TN and granddaughters Samantha Johnston, Mikayla "Mimi" Wallace and Jessica Wallace.
Services will be held at Verde Valley Christian Church, 406 S. 6th Street in Cottonwood on Wednesday, January 17, 2018 at 11 am.
An online guestbook is available to sign at www.westcottfuneralhome.com
Information provided by survivors.
More like this story