Marauders girls soccer team falls to Coconino 2-1
'We see it as a building year'
Originally Published: January 20, 2018 1:27 p.m.
Visiting Coconino spoiled Mingus Union girls soccer's senior night.
The No. 32 Marauders (5-9-1, 1-4 Grand Canyon) lost 2-1 to No. 17 Coconino (8-6-5, 2-3-1) at home on Thursday.
"Both Bradshaw and Coconino, I thought the girls really stepped up their play and seeing things that we were practicing showing up in the games, that' always a plus (laughs)," said Mingus head coach Joe Rongo.
The Marauders lost 3-1 to Bradshaw Mountain on Tuesday at home. The Coconino loss was the Marauders' fourth straight. They haven't won since beating Lee Williams on the road 4-2 on Dec. 18.
"In truth, the season ended a little bit the way we kinda expected when the team first met, like we knew we were going to be a young team, our goal was to make State and it looks like we fell short of that goal, there was not huge expectations to begin with," Rongo said. "We see it as a building year."
Sophomore midfielder/forward Felicia Bueno scored Mingus Union's goal on an assist from sophomore midfielder/forward Jaiden Behlow in about the 65th minute.
The Panthers scored first, in the ninth minute.
Coconino won a penalty kick in the 18th minute, but Mingus Union sophomore goalkeeper Zoey Arwine saved it.
"That's pretty rare, especially since that ball was going in. In high school you tend to have missed penalties more than saved penalties, so it was pretty athletic of her to make that save," Rongo said.
Photo Gallery
Mingus Union Girls Soccer Vs Coconino Jan 19 2018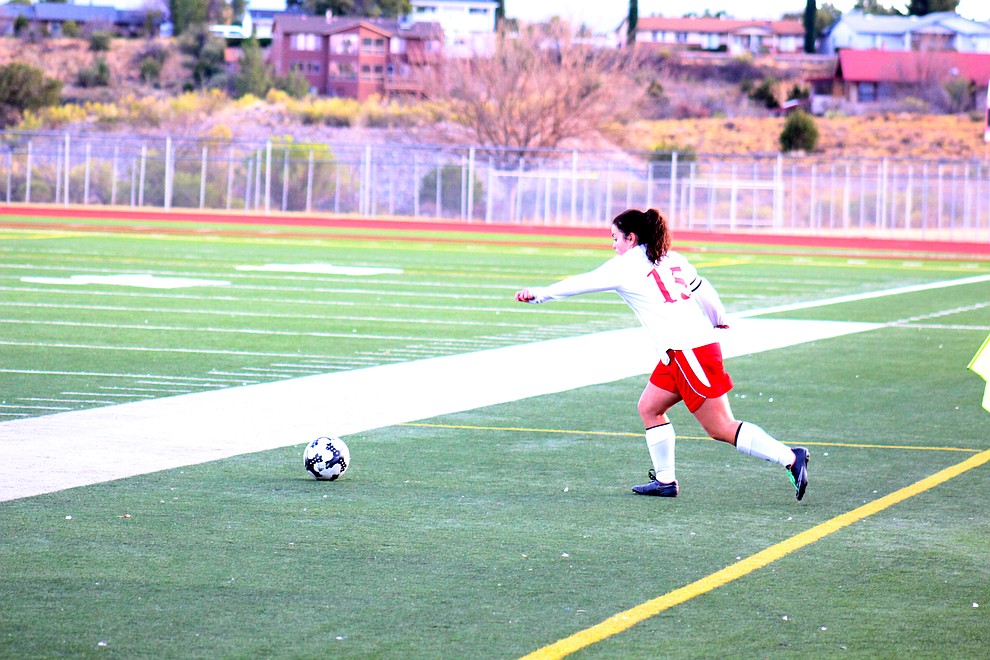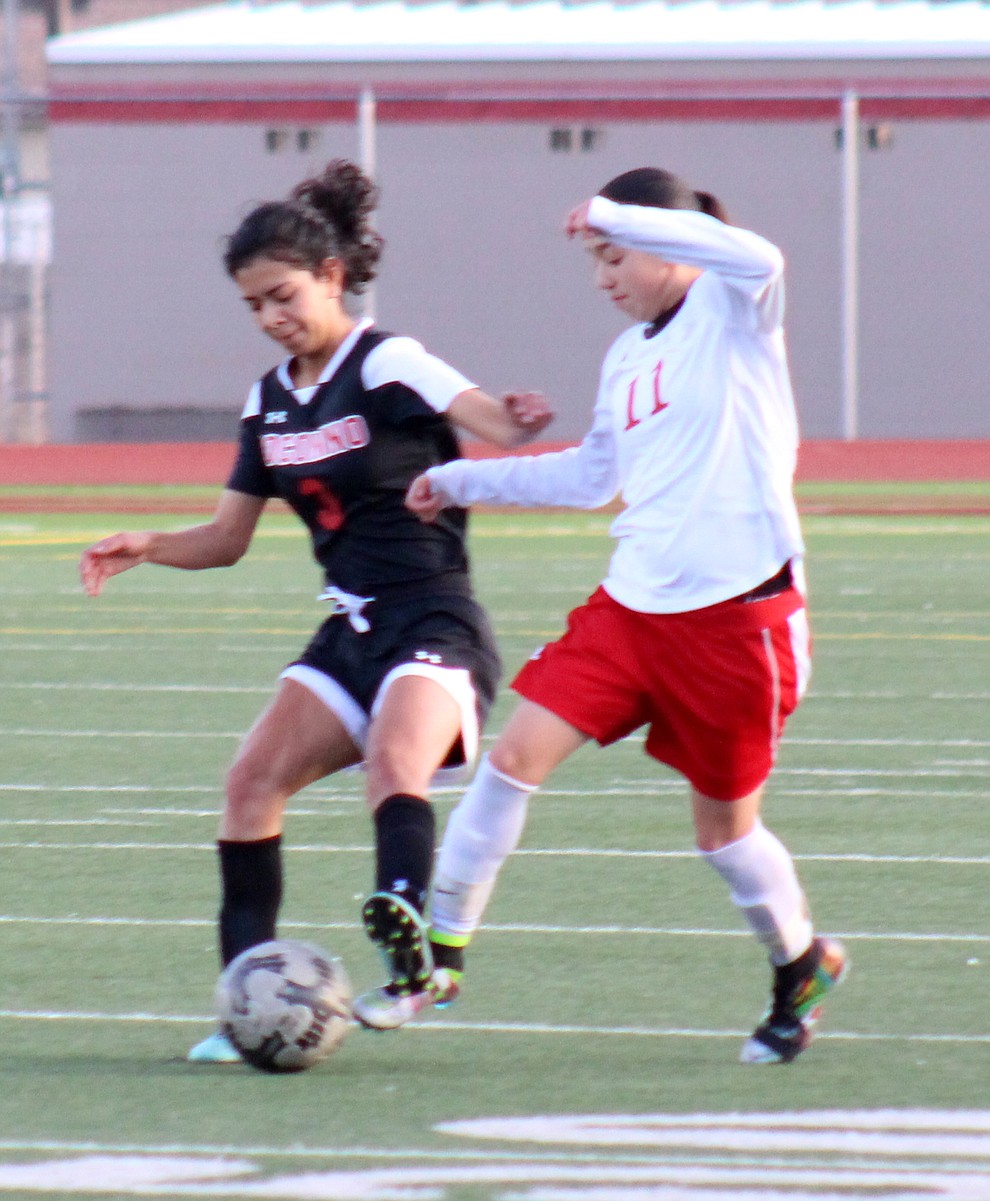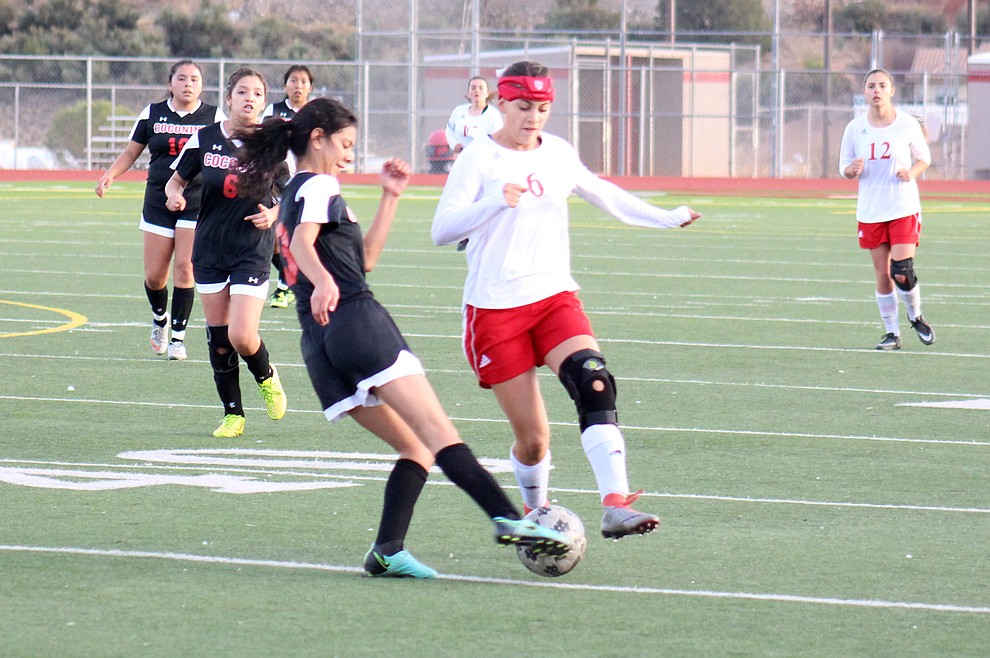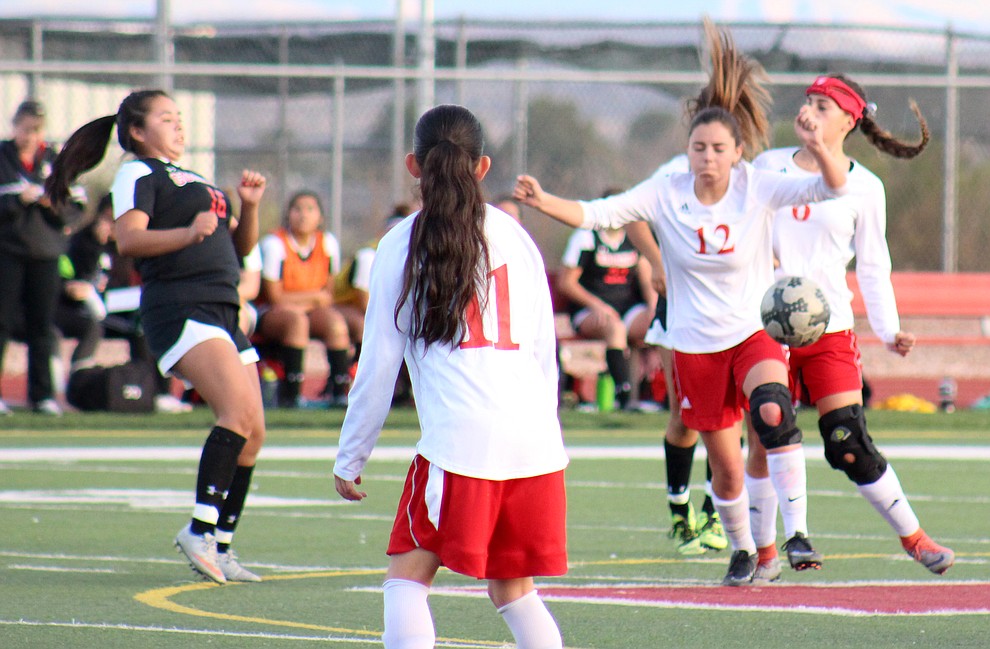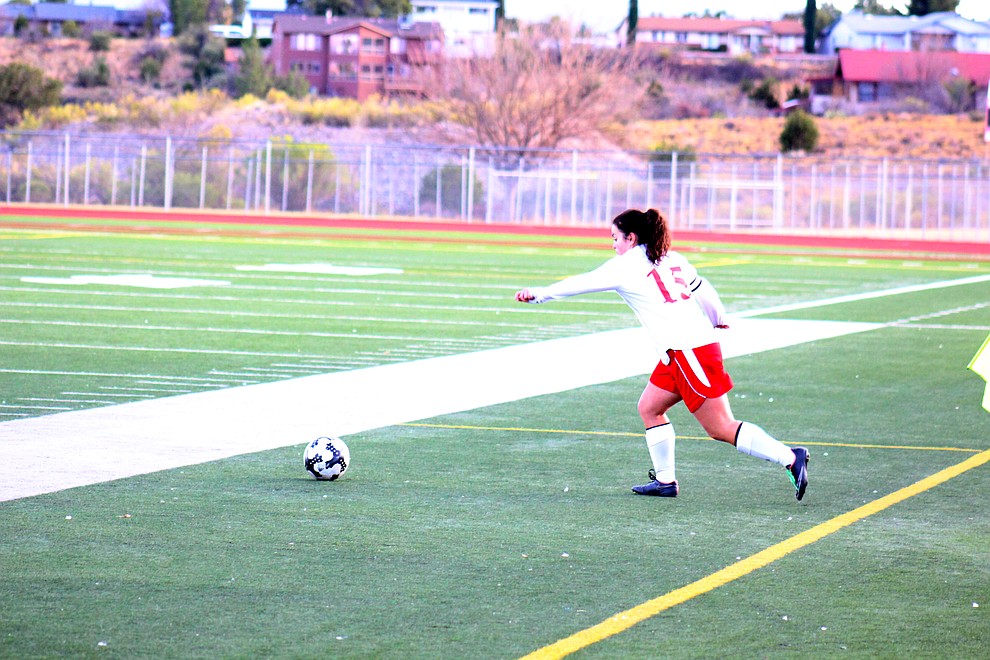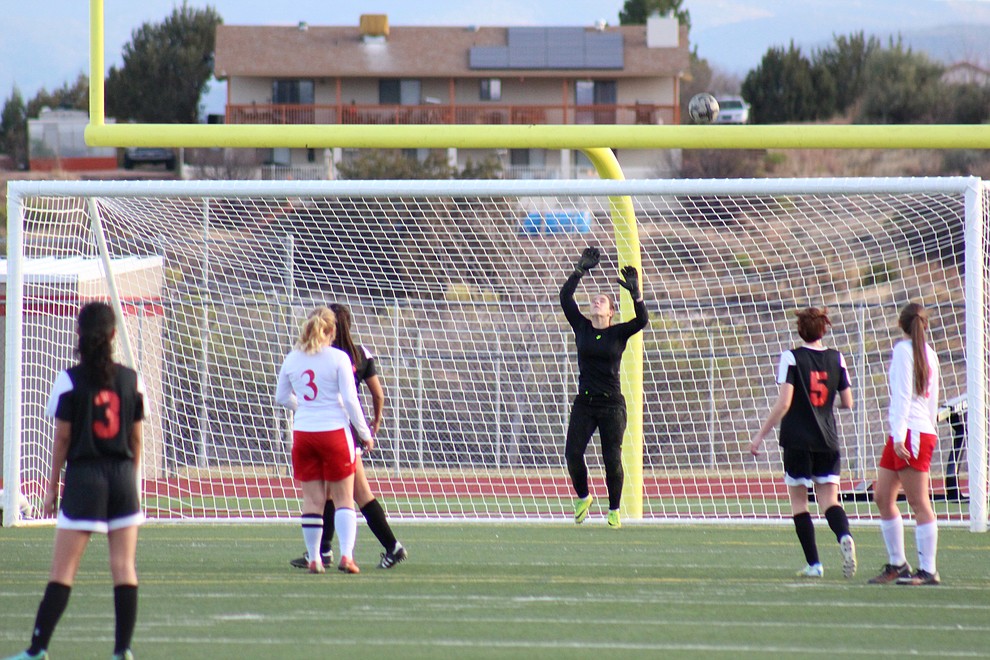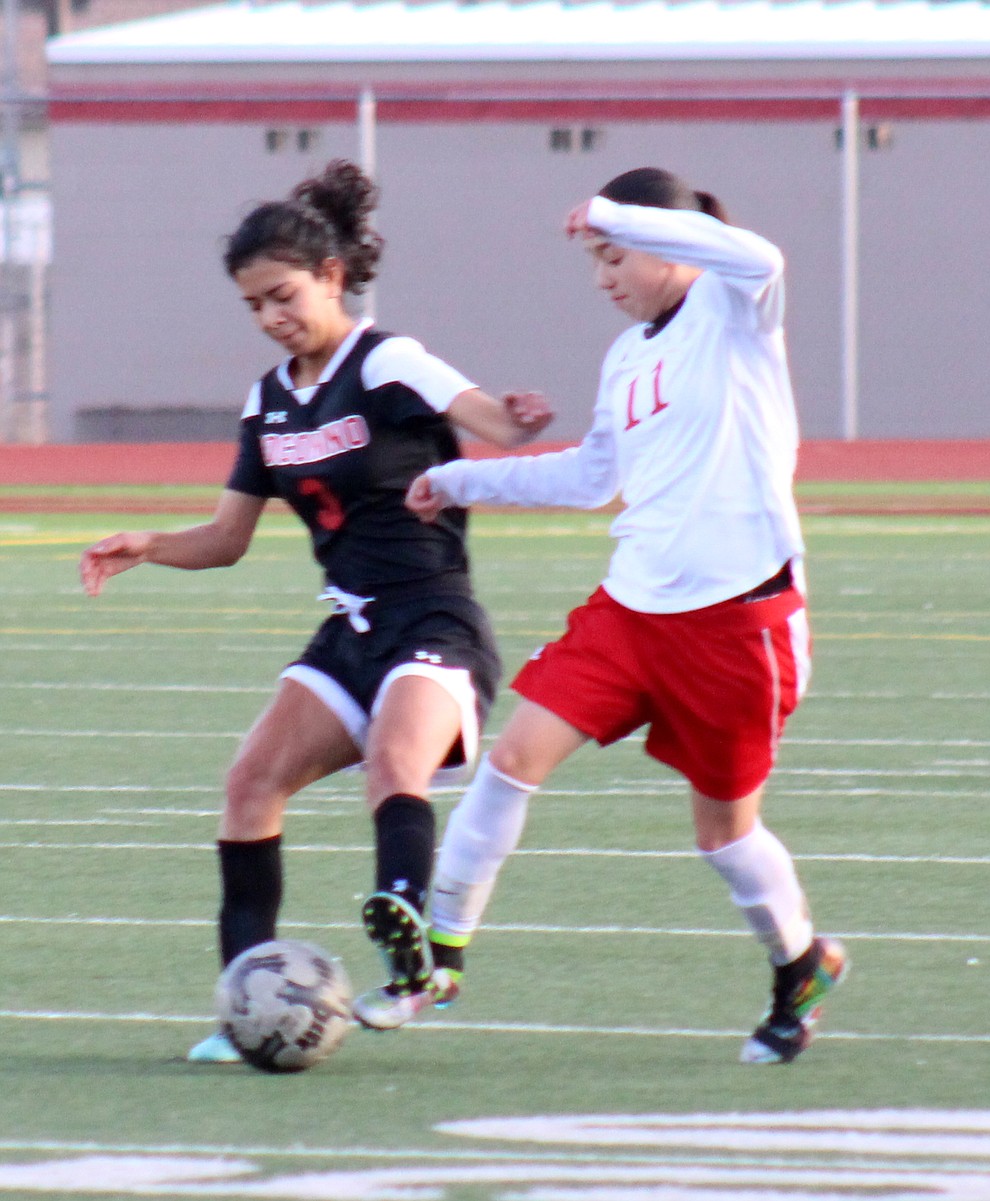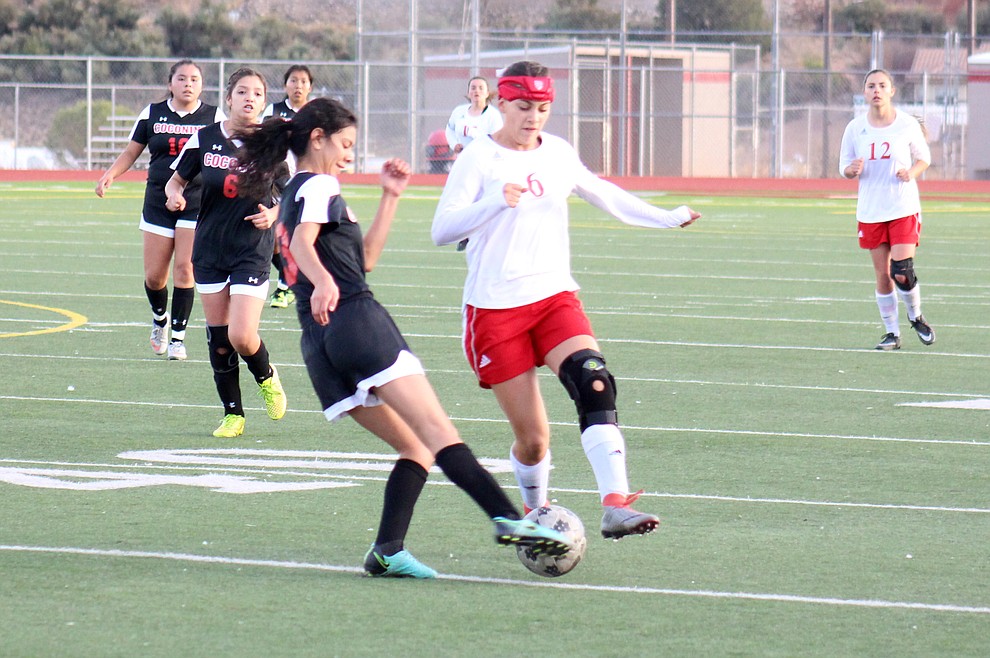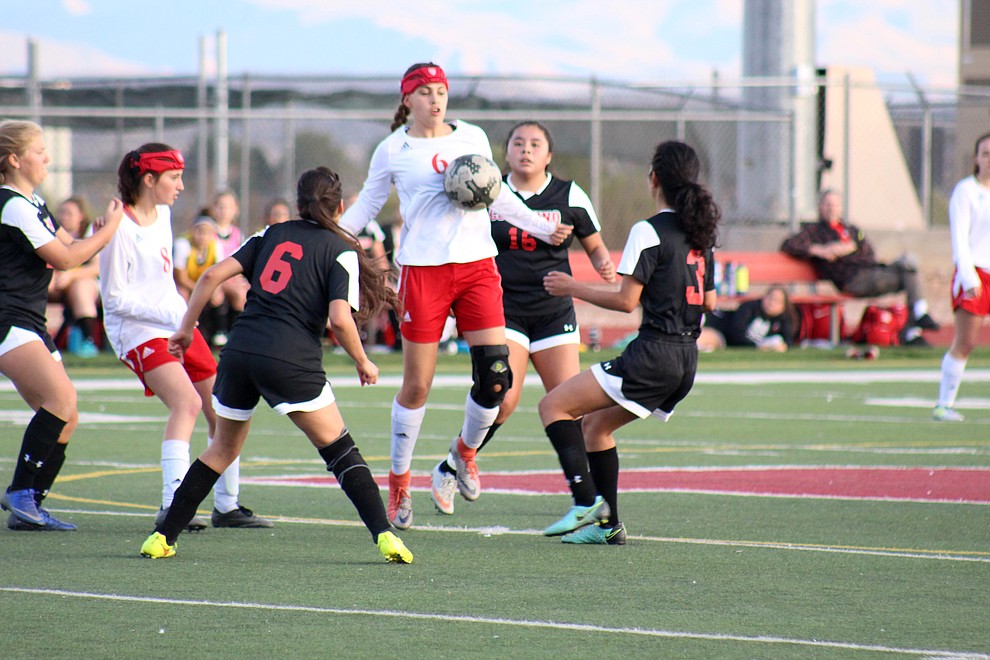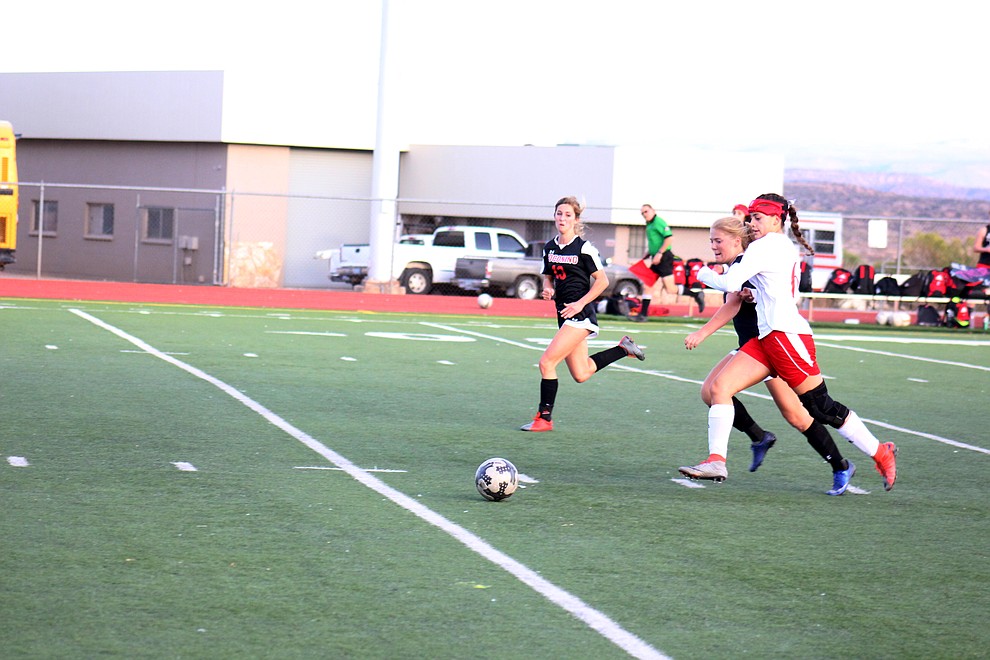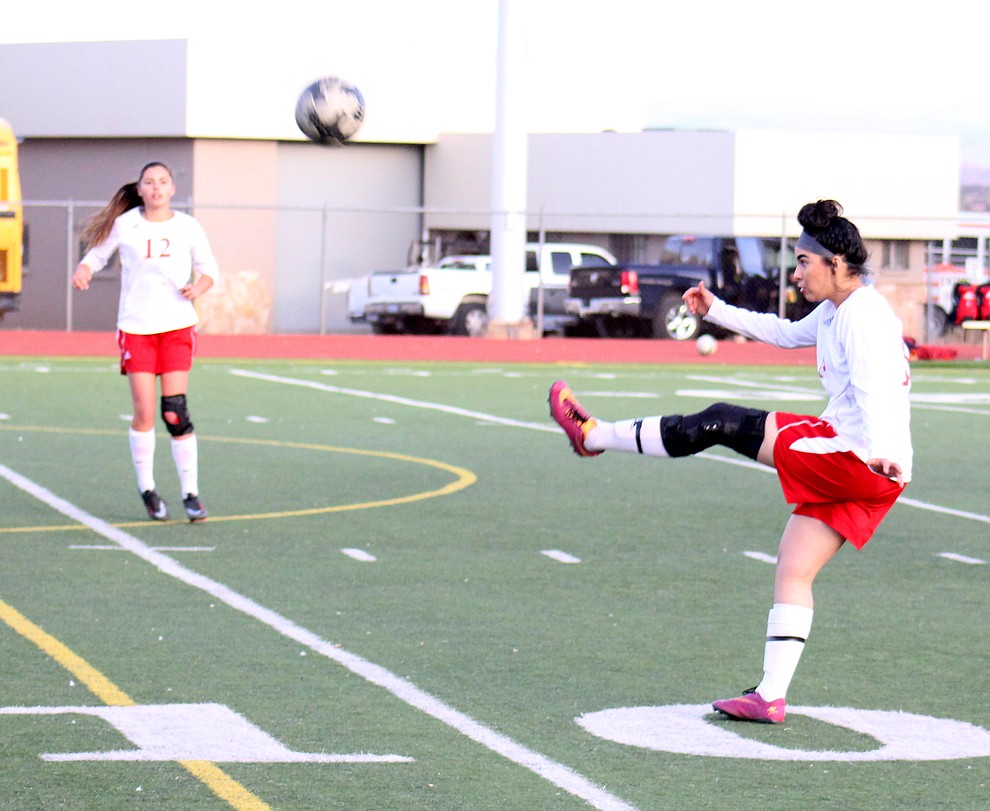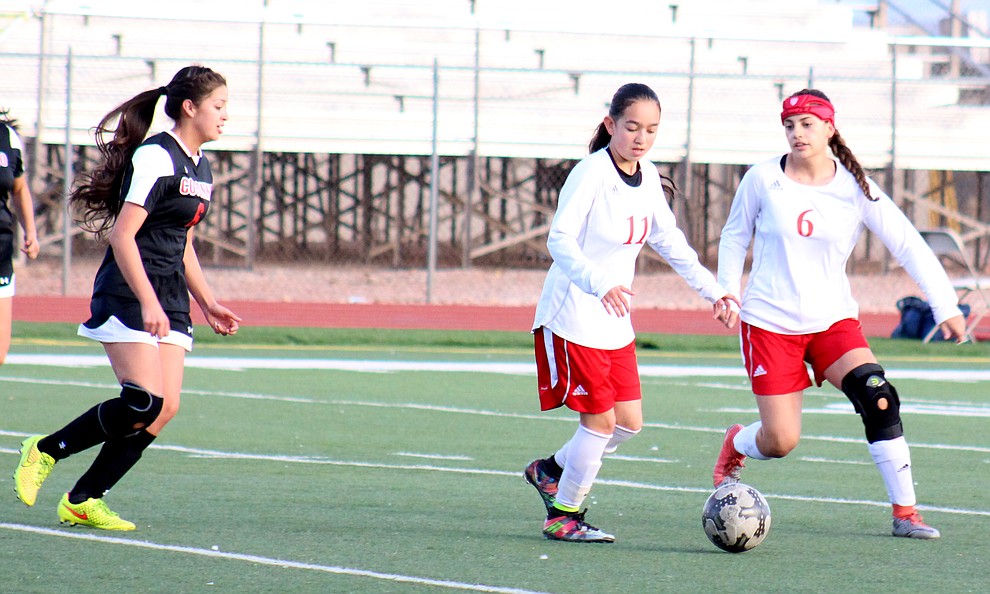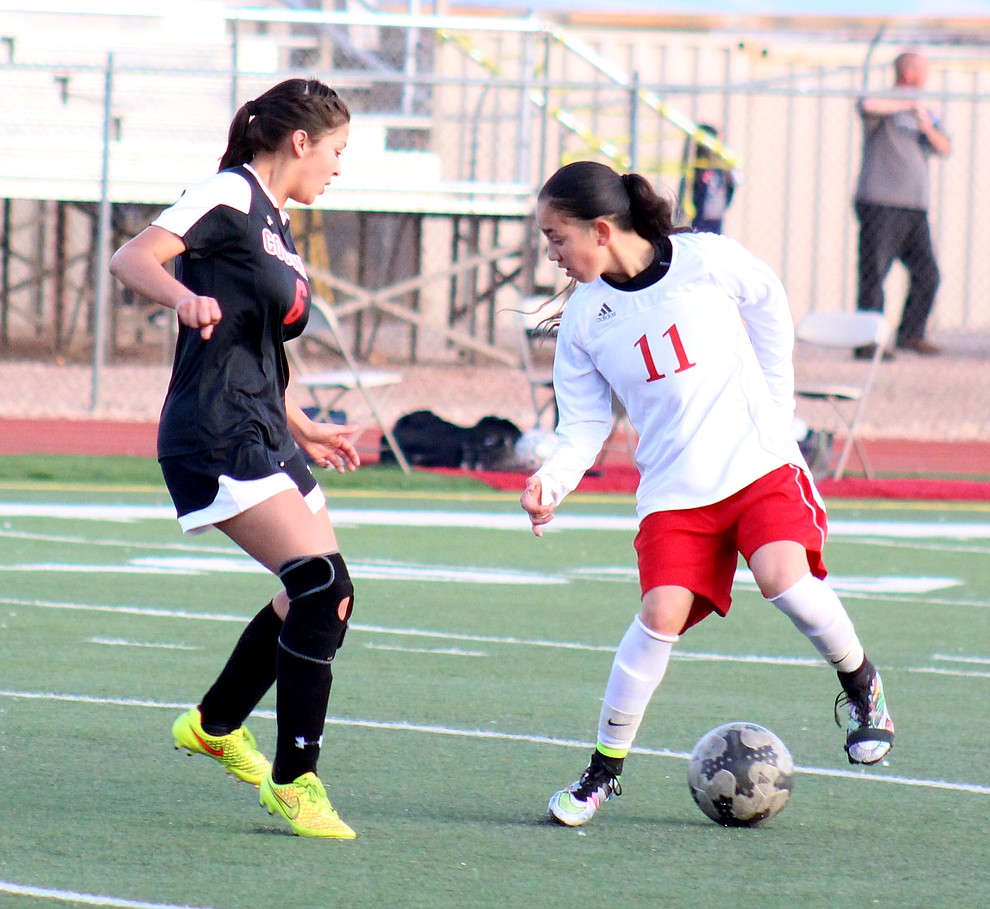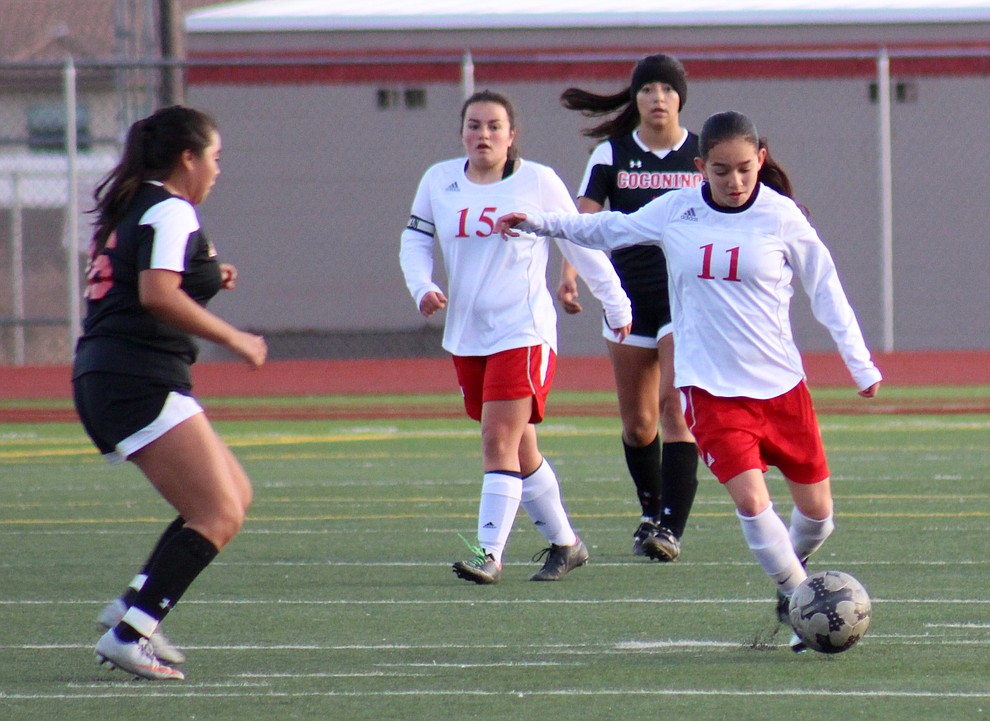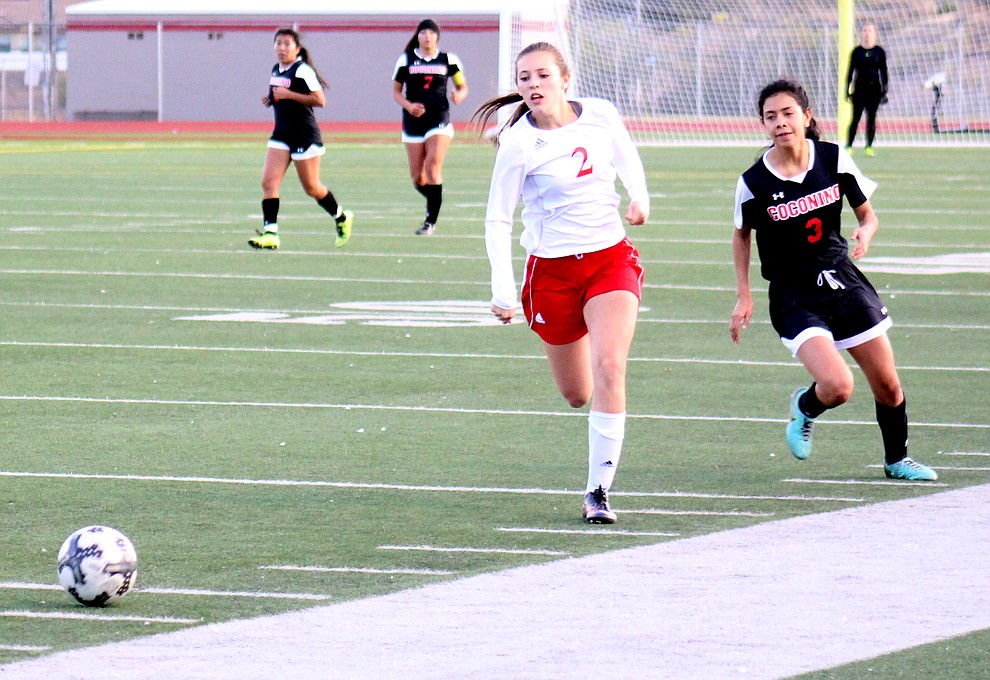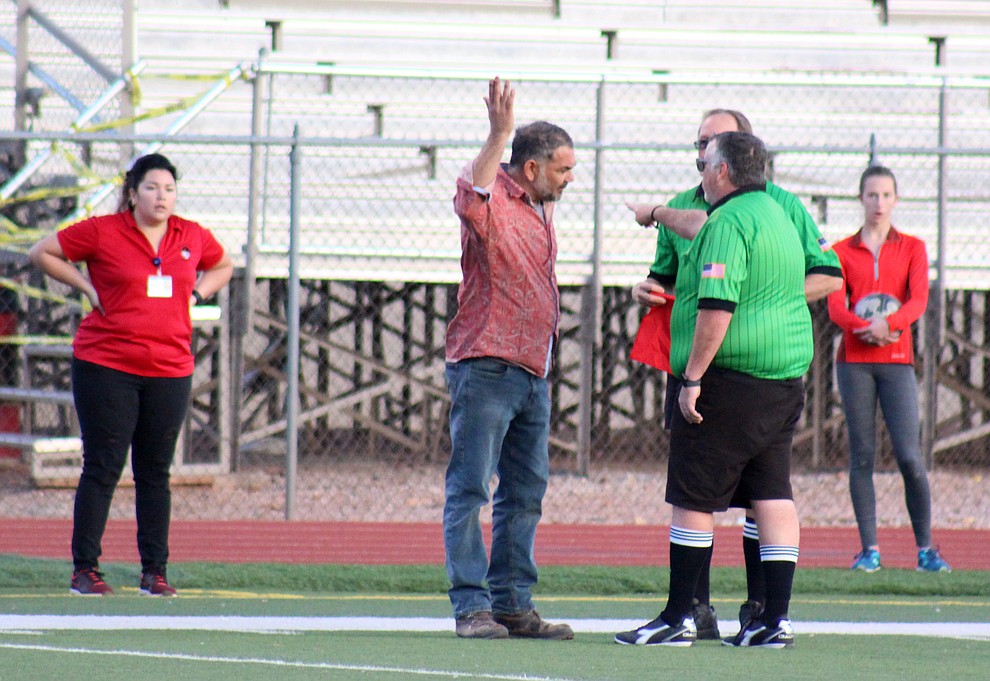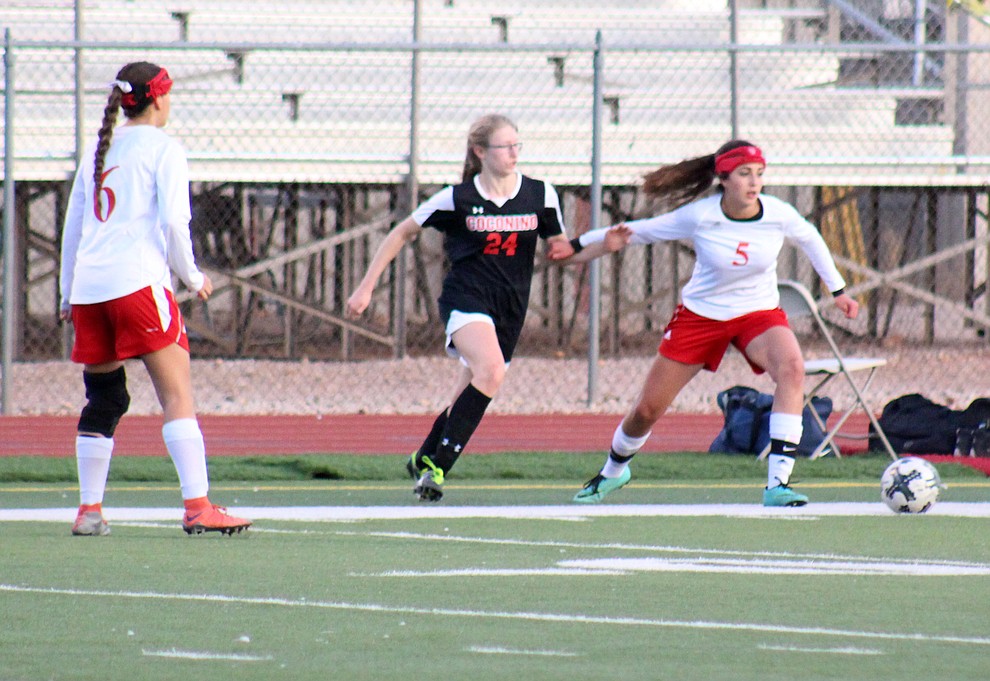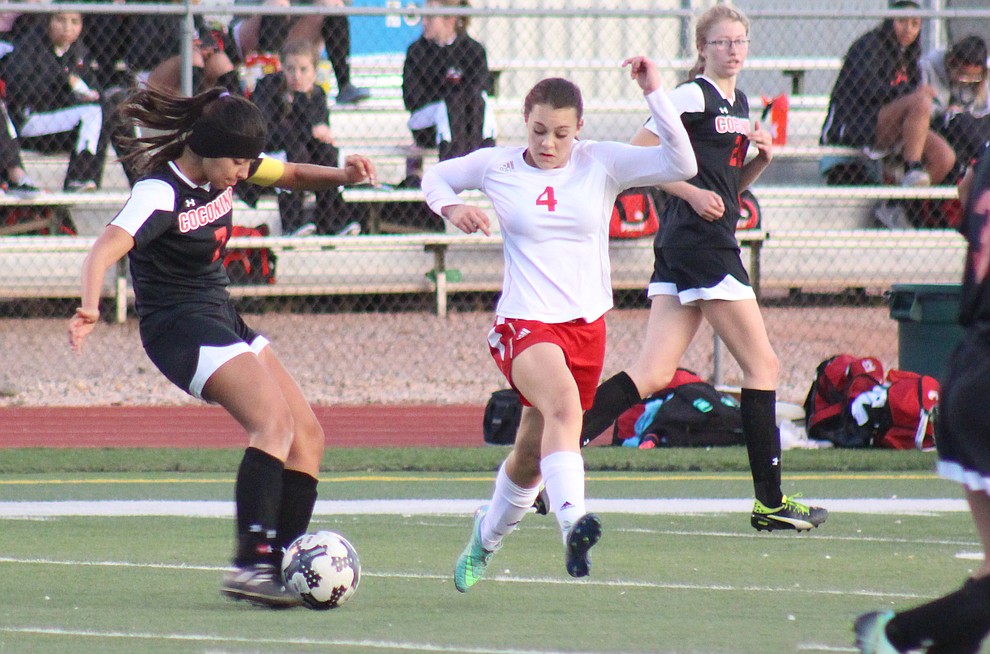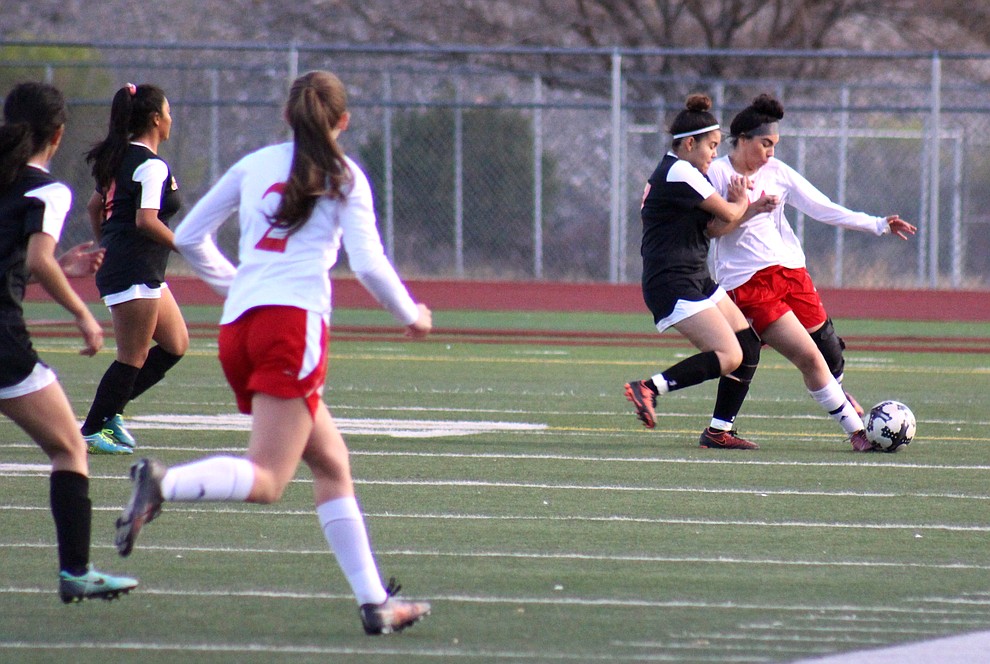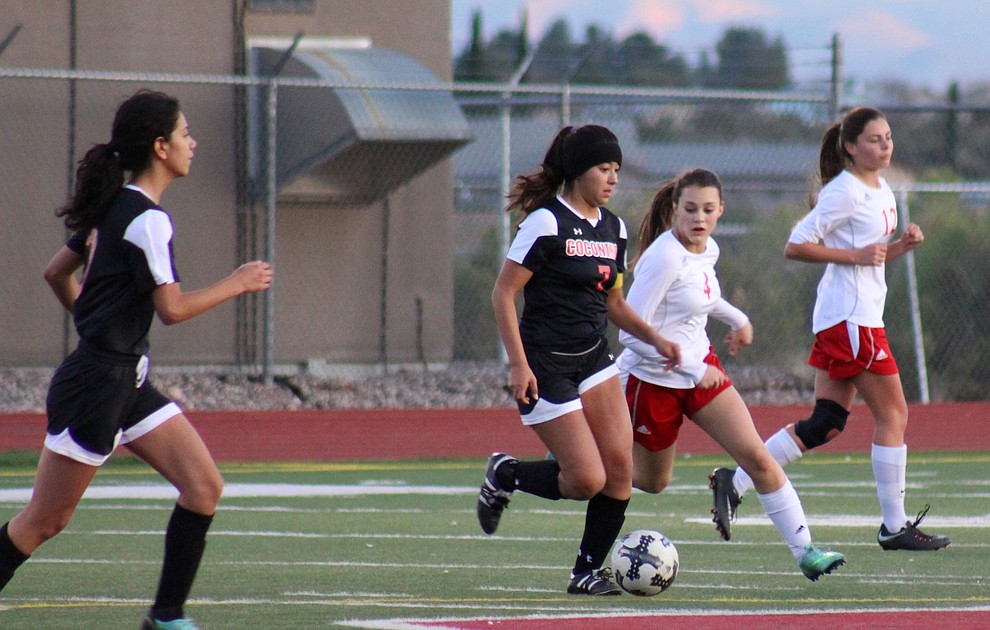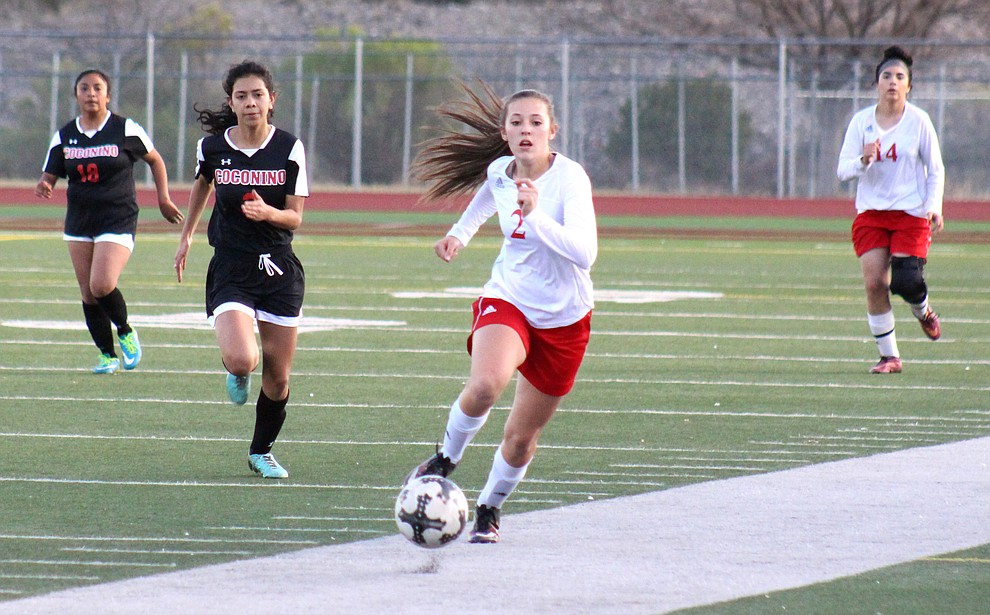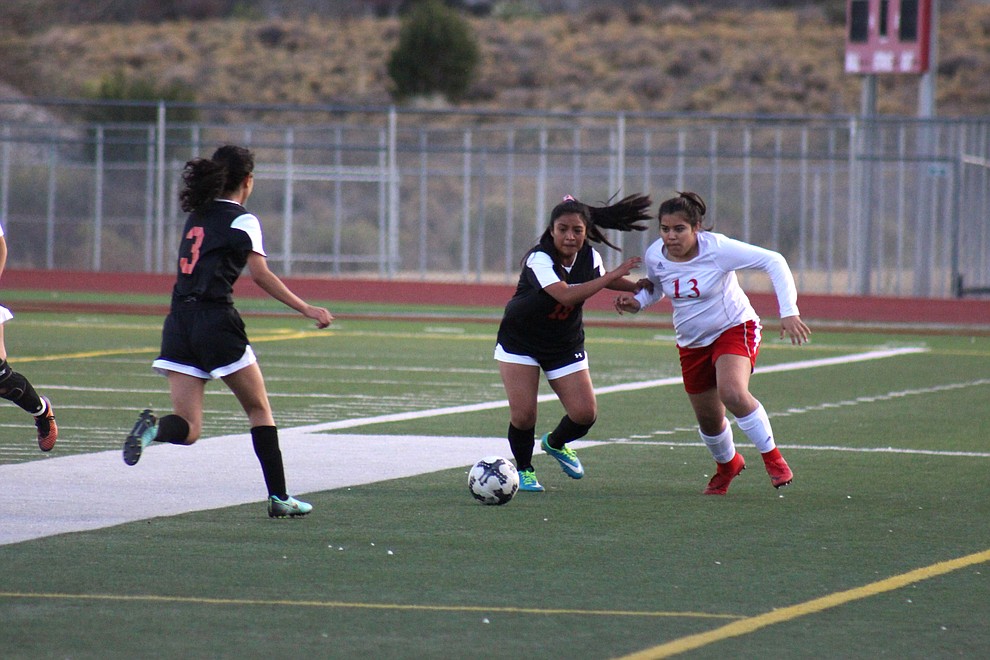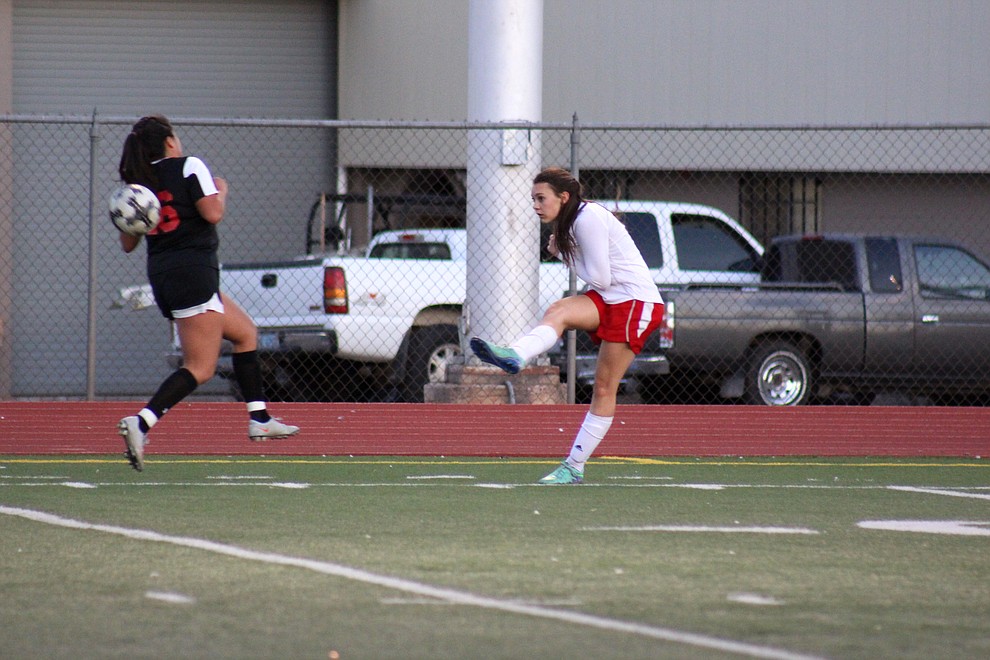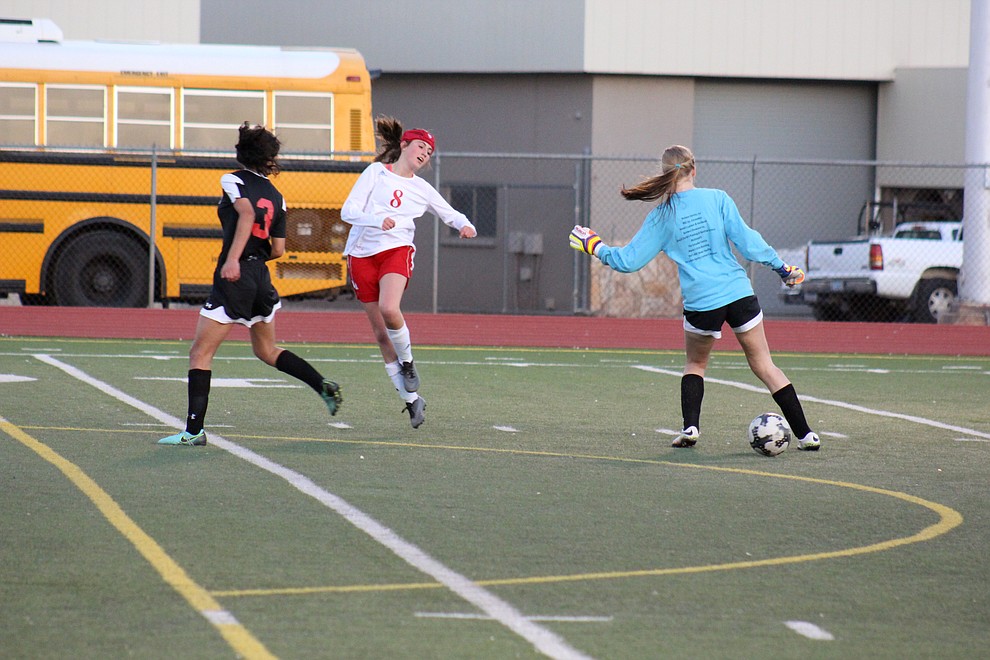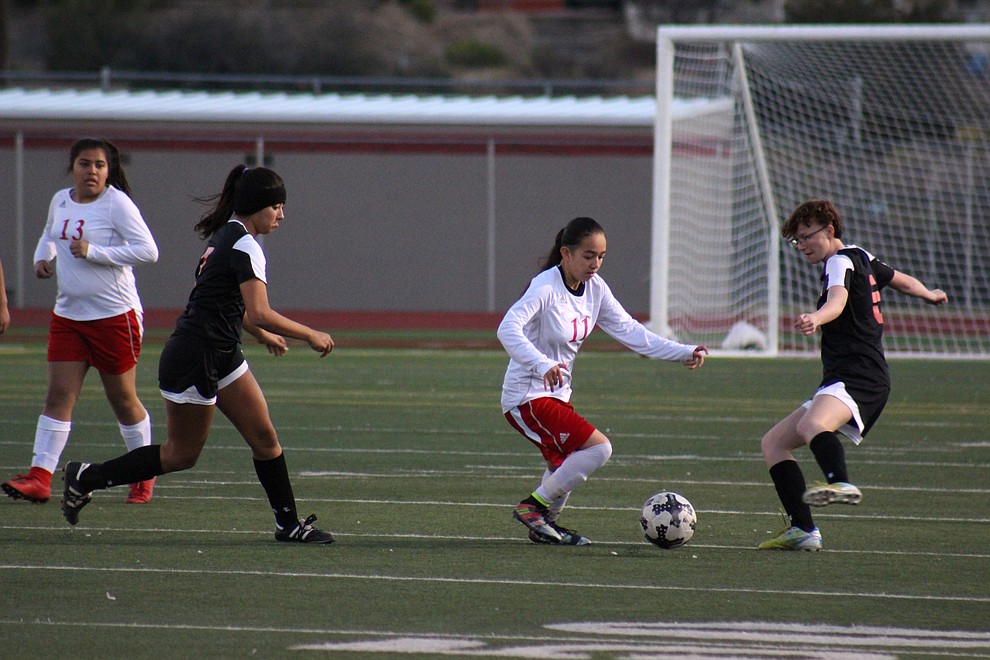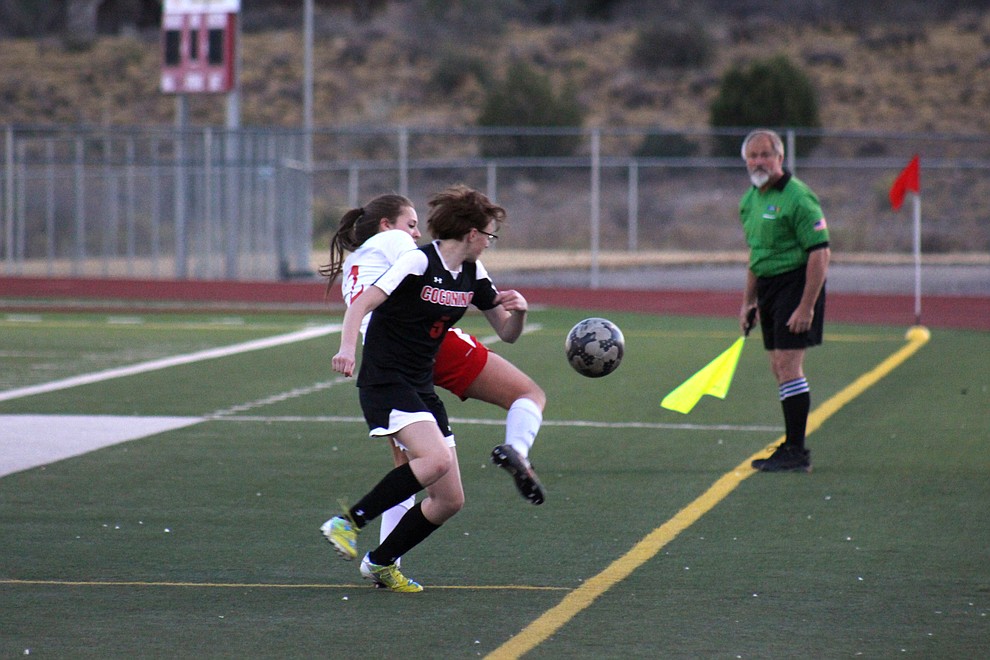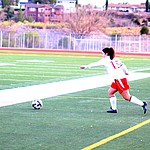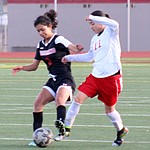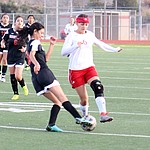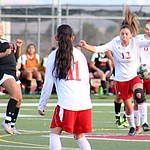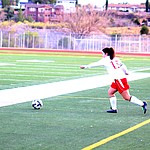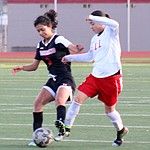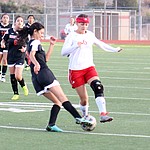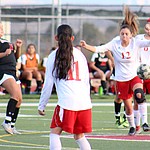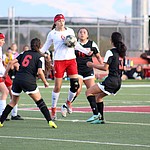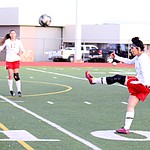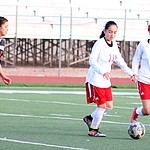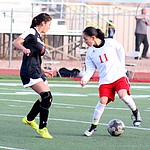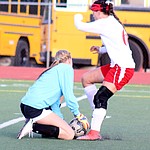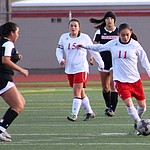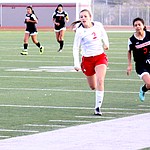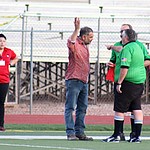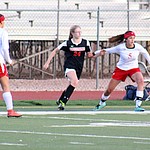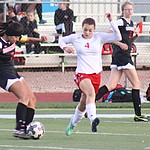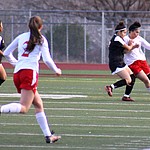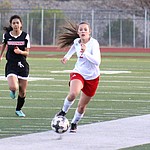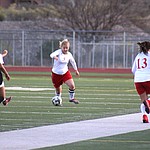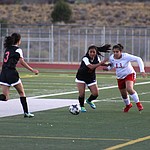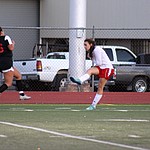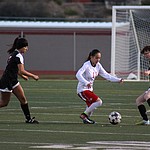 Esmeralda Pina Gonzales, Taylor Ervin, captain Nikki Spitzke, Tianna Alvarado and Isabella Dahlu are the Mingus Union seniors.
"They played hard, it was a very emotional game for them," Rongo said. "All five seniors started the game, ceremonially, so they definitely felt the importance of that game and they gave all they had."
Coconino scored the game-winning goal in the 21st minute.
Mingus Union closes out the regular season at No. 2 Flagstaff (11-2-1, 5-0) on Tuesday at 3 p.m. The Eagles haven't lost or tied a regular season game this year, only falling to 5A No. 2 Chaparral and 6A No. 9 Highland and their draw was to Rosary from California.
The Eagles are 5-0 at home this year and haven't lost at home since January 2015.
The Marauders will likely need to upset Flagstaff to get into the top 24 and the 4A state play-in game.
"They're brutal," Rongo said. "One it's going to be cold and two they've beating teams like 10-nothing. I tallied their numbers and I think they've scored over 100 goals and gave up six or so. That's going to be a tough game to end the season on."
SUBMIT FEEDBACK
Click Below to:
More like this story