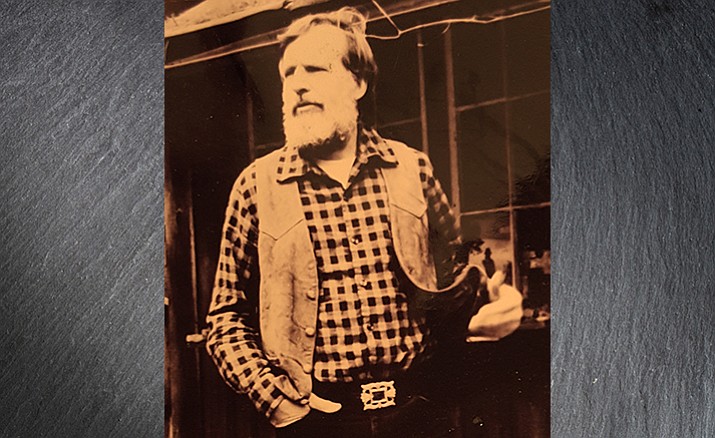 ---
---
On Saturday, Jan. 27 at 6:30 p.m. there will be a celebration of the birthday of author and environmental activist Ed Abbey at The Hub in Posse Grounds Park. The Hub is located 525B Posse Grounds Rd.
Several of Sedona's most notable voices will lend their talents so that the words of Edward Abbey can be heard once again. Abbey's works, both fiction and essays concern themselves with preserving America's wilderness and bolstering individual liberties. Abbey's most famous works were the nonfiction classic Desert Solitaire and the novel The Monkey Wrench Gang a call to militant defense of the earth. Abbey was famous for confounding his enemies and inspiring his admirers.
The show will also pay tribute to recent passing of long time Jerome resident and fellow environmental activist Katie Lee. Inducted into the Arizona Entertainer Hall of Fame for her singing and songwriting she was a friend of Ed Abbey's. The two of them were united in their mutual hatred of Glen Canyon Dam and defense of the earth in general. Candace Gallagher will share some personal anecdotes of her good friend, author and songwriter Katie Lee. As a special treat visual artist, spoken word performer and traveling troubadour Wendy Harford will join Candace in rousing renditions of some of Katie Lee's songs.
Sedona is home to James Bishop Jr., author of the best biography of Ed Abbey ever written, Epitaph for a Desert Anarchist. Bishop had unprecedented access to Abbey's personal papers, photos, friends, family and acquaintances while writing this classic biography. 
In what is expected to be one of the evening's highlights, words from Bishop's Epitaph for a Desert Anarchist will be either directly quoted or paraphrased, followed by quotations using Edward Abbey's own words. It was difficult deciding whom to cast reading Edward Abbey's words. Promoters of the show thought immediately of John Soderberg.  Soderberg is as famous for his charity work as he is for his sculptures. With a big booming voice and a charismatic aura it was felt that Soderberg was the perfect choice to deliver the words of Edward Abbey.
Kate Hawkes made an immediate splash on the Sedona scene both as founder of Red Earth Theater and organizer at The Hub. When she discovered there was going to be a show about Ed Abbey, she insisted on being a part of the production. 
Tickets are $12 ahead of time and $15 the day of the show. Tickets are available online through Brown Paper Ticket at https://www.brownpapertickets.com/event/3236274. Tickets are also available at The Hub during business hours Monday, Wednesday, Thursday noon – 2 p.m. and Friday 9a.m. – 1 p.m. or by directly contacting Gary Every garyevery@gmail.com or Wendy Harford at NotJustPapier@gmail.com.