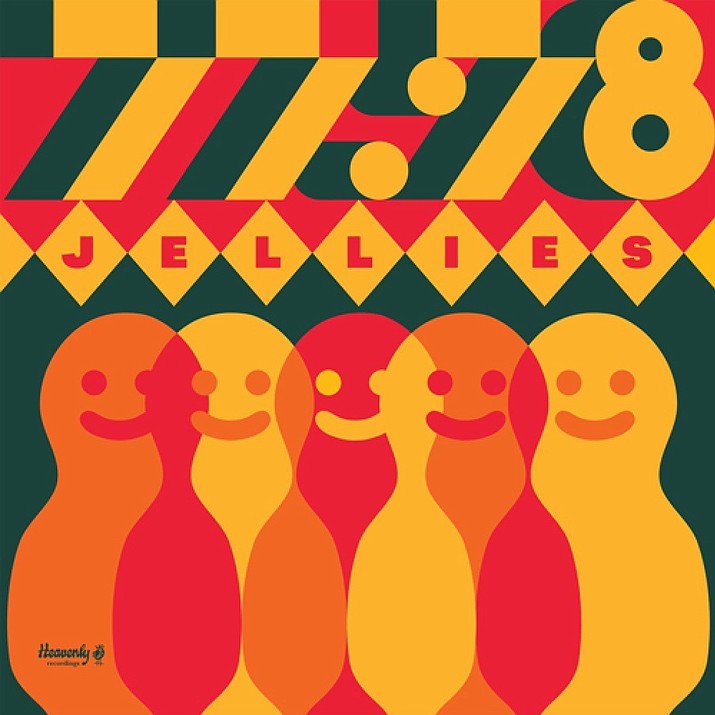 ---
---
77:78 – Jellies
Pias America Records
77:78 is the new project from Aaron Fletcher and Tim Parkin, card carrying members of the musical kaleidoscope that is The Bees. Crate diggers and music nuts, 77:78's music possesses snatches of the fried, post-sandbox loveliness of The Beach Boys Smiley Smile, the clatter of King Tubby's junkyard dub, the childlike playfulness of early Syd Barret and a gentle seabreeze of sublime West Coast harmonies. This album contains explicit lyrics.
Tracks include: If I'm Anything , Compass Pass, Love Said (Let's Go), Pour It Out, Papers, Copper Nail, E.S.T.W.D, Chilli, Shepherd's Song, Situations.
Jill Barber – Metaphora
Outside Music Records
A bold entre into the world of contemporary pop music, resulting in a Jill Barber we've never heard before. Metaphora showcases her power and vulnerability as both an artist and a woman. Evolving over the course of many albums from folk to jazz, R & B and pop, Jill's success is defined not by genre, but by her undeniable songwriting chops and distinctive voice.
Tracks include: The Woman, Girl's Gotta Do, Hooked Your Heart, Bigger Than You, Mercy, Clumsy Heart, Cage Without a Key, Love Is, Hold On.
Kamasi Washington – Heaven And Earth
Young Turks Records
Kamasi Washington's sophomore album Heaven and Earth not only fulfills its overarching ambition, but illustrates the dialectic between seen and unseen, real and imagined, citizen and culture, self and self, as well as self and other, and does so through the lens of a mature but never jaded revolutionary consciousness. The artist's own words best convey the inspiration behind this monolith of an album "The world that my mind lives in, lives in my mind. This idea inspired me to make this album Heaven and Earth. The reality we experience is a mere creation of our consciousness, but our consciousness creates this reality based on those very same experiences."
Tracks include: Fists of Fury, Can You Hear Him, The Invincible Youth, The Space Travelers Lullaby, Street Fighter Mas, Song For The Fallen, The Psalmnist.
The Record Company – All Of This Life
Concord Records
This is the band's second album following up a Grammy-nominated and hit-filled debut. The new album incorporates the band's organic style, but provides a richer, full expanded sound using Boulevard Recording Studio and mixes by Mark Needham. This album is comprised of stories about moving through difficult times in life and coming through the other side as shared by their fanbase over the last two years of non-stop touring.
Tracks include: I'm Getting Better (And I'm Feeling It Right Now), Goodbye To The Hard Life, Make It Happen, You And Me Now, The Movie Song.