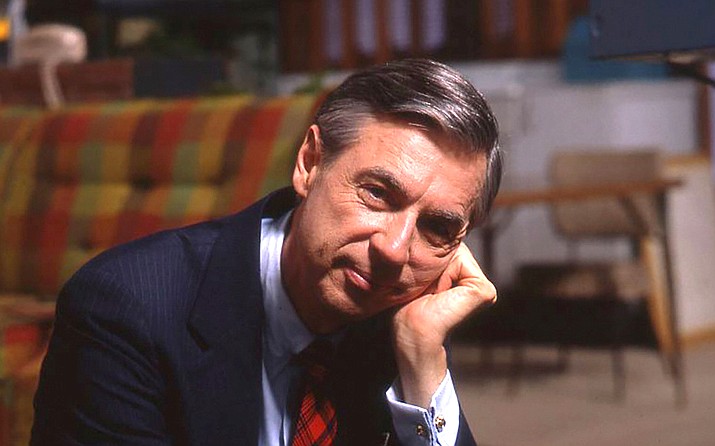 ---
---
Fred Rogers firmly believed that the world could be vastly improved if all the people were to honor and respect the life of every individual. He did that. This documentary, Won't You Be My Neighbor, which scans the three decades of his television program strongly illustrates that notion of his.
Rogers was a Pennsylvania native who was ordained as a Presbyterian minister in 1963, at the age of 34. He had a strong negative feeling about the effect television was having on people, especially youngsters. He was able to get onto television as the host of a children's program. Although he did not have a ministry, it is generally accepted that his program, from 1968 to 2001, delivered as deep and as strong an example of good behavior as he could have brought to a pulpit. He wrote all of the scripts for more than 800 broadcasts.
Fred Rogers, in his soft-spoken manner, always found the good side of a person; that was at the core of his interaction with people. With children, his affect was magical. He exuded love and that was returned from the children abundantly. It was hardly necessary for him to speak. His smile and warmth won them over and after he and his show became famous, a glow filled the room as he entered.
Won't You Be My Neighbor shows all this in a sequence of clips from those shows and many scenes showing his interactions with adults and friends in public and private. There are commentaries from family members, coworkers and close friends that support all the positive aspects of Mister Rogers.
Rogers had training as a pianist when he was young and we see him demonstrating his musical talent at several points in the film. One of his trademarks was his entry at the start of each episode. Mister Rogers' Neighborhood had him enter the set, singing the signature song, "It's a Beautiful Day in The Neighborhood," as he donned one of the cardigans from the collection made by his mother, and a pair of comfy shoes.
His TV setting was furnished with a model of a neighborhood, showing houses, shops and foliage in a peaceful suburban area. Rogers used several puppet characters, which he skillfully hand manipulated and each with a different voice. He did not turn his back on bad events, like the assassination of Robert Kennedy or the 9-11 horror. He gently and sensibly gave the children an explanation that was meaningful, yet understandable to the youngsters.
Won't You Be My Neighbor is a fine display of many ways that Fred Rogers worked and often succeeded in making the world a better place. His interaction with adults is not ignored here and that has the same effect as his relation with children.
Fred Rogers died in 2003 of cancer. Won't You Be My Neighbor is a fine tribute to a much-loved man.
Won't You Be My Neighbor is at Harkins Sedona 6 Theater.