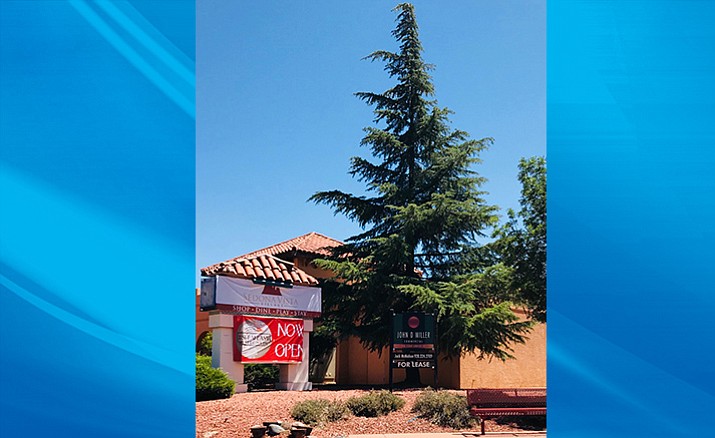 An outpouring of protest over the possible removal of what has been described as a "landmark" pine tree at the Sedona Vista Village has prompted the project developer to assure the community that the tree will remain on the property.
Talk of removing the tree at the corner of Jacks Canyon Road and SR179 was heavily dialogued on the Nextdoor Social Networking Service.
The comments on Nextdoor did not go unnoticed. Martin A. Aronson, owner of Sedona Vista Village, quickly assured the community the tree will remain on site.
"In response to community concerns, Lisa Dahl has requested that the large pine tree at the corner of Jacks Canyon Road and SR179 remain in place. Lisa has also said she will make a significant contribution to the annual community effort to raise money for Christmas lights on that tree. Lisa looks forward to serving the Village community by the end of this year at her new Pisa Lisa and Butterfly Burger restaurants at Sedona Vista," Aronson said. "The ownership of Sedona Vista will honor Lisa Dahls' request. The pine tree will remain in place as we proceed with renovation of the facades of the buildings, new landscaping, perimeter half walls and new signage at the shopping center."