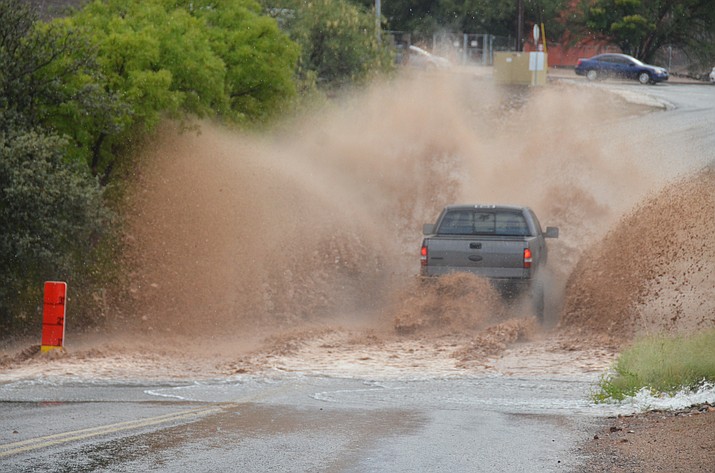 Originally Published: July 11, 2018 2:08 p.m.
FLAGSTAFF -- The National Weather Service in Flagstaff has issued a flash flood watch for parts of east-central and west-central Arizona through late tonight.
According to NWS, increased atmospheric moisture combined with the high heat from the day as well as limited storm movement allows for an enhanced threat of flash flooding.
Storms could produce more than two inches of rain in a short period of time, according to NWS.
Areas under most threat include water recreation areas across Yavapai and Gila counties. Low-water crossings and fire scars are also under threat.
NWS advises that anyone around creeks or rivers should be cautious.
Yavapai County Emergency Management is taking extra precautions against flash flooding.
The group advises all to "stay out of washes, riverbeds, and take higher ground if you downstream from a storm."
"Certain weather patterns can focus flooding risks anywhere over the U.S.," according to a public post by the group's Facebook page. "Make sure to be familiar with the area you live and work in, so you can act quickly and stay safe in the event of a flash flood."
The group is also stocking various locations with sandbags for reducing flood water damage:
• Yavapai County Verde Valley Public Works yard - 4000 West Cherry Road .
• Verde Valley Fire St 31, 2700 Godard Road, Cottonwood.
• Cottonwood Public Works Yard - 1480 W. Mingus Ave.
• Verde Valley Fire St. 36 at 895 First South Street, Clarkdale.
• Verde Valley Fire St 32, 1120 S. Page Springs Road, Cornville.