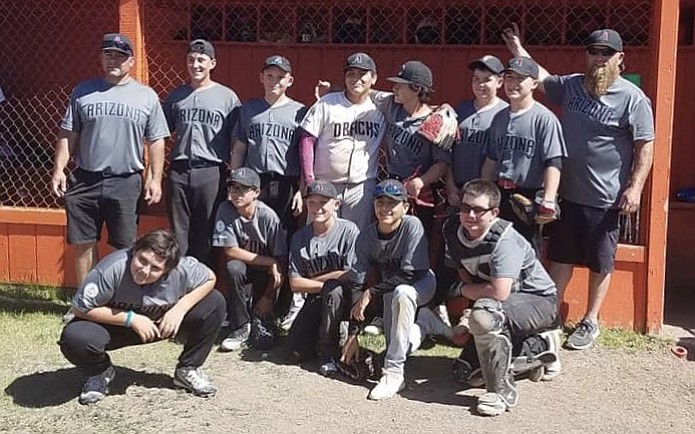 Originally Published: July 12, 2018 2:19 p.m.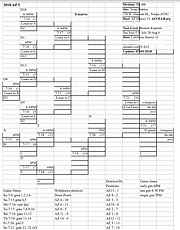 Verde Valley Little League's junior baseball all-stars head to the state tournament after districts were cancelled but seeking another deep run.
VVLL's juniors are made up of the two teams in the league. Verde Valley opens the state tournament on Saturday at Tempe Diablo Baseball Complex at 8:30 p.m. against District 2 (west Phoenix).
"We were able to see a lot of these kids during the regular season because we had two teams in Verde Valley at this age group," Verde Valley head coach Ross Cowgill. "We kinda knew what we were going to have to work with at the all-star level. But they looked good, we got some heavy bats, we got some speed on mound, speed on the base paths and fairly solid defensively."
The tournament is nine teams, double elimination and at the Spring Training home of the Los Angeles Angels.
Juniors, which is for 13 and 14 year olds, is the level where they play on a full sized field. Cowgill said they've adapted well though.
"Some of these kids have been around it already, with middle school ball, which was nice, to segue into the 90 foot base paths and 60 foot six inches mound," Cowgill said. "We played at some fields that had some big front porches, so the ball hit deep in the outfield can cause some trouble but really they adjusted to it quick, I'm surprised because that's a big leap for a lot of these kids."
Verde Valley is representing District 10 at state after the tournament was cancelled. The bracket originally had four other teams, Wickenburg, Williams, Camp Verde and Chino Valley. It was to be July 5-10 and hosted by Wickenburg.
"I knew that Camp Verde had dropped out and I had a feeling that they were going to, I had been in contact with one of the coaches and Chino Valley was a surprise," Cowgill said. "We were really looking forward to that, we prepped with practice and with this team we felt really confident to go in there do what we needed to do to get to the next level but it was late in the afternoon on the 4th of July when they dropped out, so the day before."
Cowgill said not having the district tournament was a double-edge sword.
Last year Verde Valley's juniors won the district tournament and finished fourth at state.
This year's team features kids who have been all-stars since they were nine and three that had played at state before.
"So there's some experience there, there's some younger kids with little to none as far as experience goes with all-stars but I think they're gonna soak it up like a sponge off these older boys," Cowgill said. "It's a good balance, the younger kids that lack a little experience are gonna pull from those older boys and the older boys that have been there are going to step up and show some leadership."
The winner of the state tournament advances to the west region tournament in San Jose, Calif. July 28-Aug. 4.
With the juniors baseball team going to state, Verde Valley Little League has four team competing for the Arizona title this year.
"I think it's great, I think it's a true reflection of not only the people involved from the league, the board and league president and treasurers and all the members of the board should be congratulated for all the work they've put in but I think it says a lot for the kids in this valley that they enjoy it, they're dedicated and they want to succeed and move on sports, so it's only going to get better as they progress into high school eventually and hopefully beyond," Cowgill said.