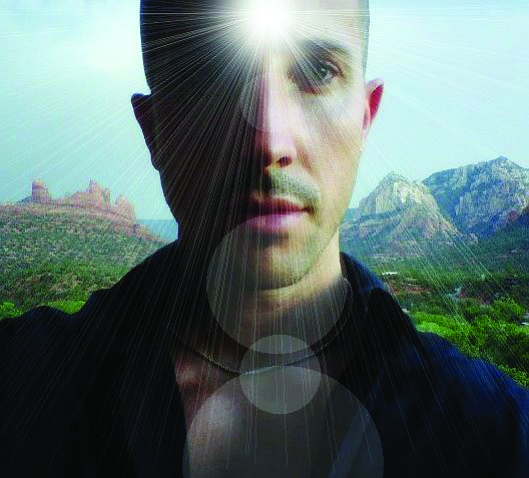 ---
---
Vision is a performing art concept uniting live music with spoken word. The performance happening at Unity of Sedona on Saturday, July 21 aims to not only entertain but to inspire the audience into an enlightened state of being. The program is based on the spiritual musical interpretations of highly acclaimed musician Anthony Mazzella and poetry spoken by the mystic Gabrielle Young. 
Anthony Mazzella studied the music of Thomas Tallis, Josquin des Prez, Antonio Allegri, Hildegard Of Bingen and other medieval composers commissioned by the church throughout his twenties. Being raised Roman Catholic, Mazzella was always exposed to this music. It wasn't until he was at the college level of musicianship that he started to understand the beauty in the complexities of early music.
Gabrielle Young is a visionary performance and recording artist. She is also a teacher, healer, and mystic whose programs and performances anoint consciousness through Sacred Sound, Vibration, and the Word.
Programs on sacred arts and sciences focus on the regenerative sustaining power, beauty and wisdom encoded in subtle transmissions of Light, sound, color and movement. These direct higher-resonance transmissions open vibratory gates within us, calling forth our essence into deeper expressions of love, creativity and compassionate service.
Gabrielle Young has released six CDs:  Rumi's Wedding Day, Naked Awareness, Sea of Splendor, Love's Glory, Intimate Flame and Worlds of Good Fortune: Unveiling the Gifts. These CD's feature sacred readings of Rumi, Hafiz, Lalla, Kabir, Mirabai and Egyptian text from Awakening Osiris. On these recordings she is accompanied by internationally acclaimed musicians. Andew Harvey (best selling author) claims, "Gabrielle Young has honed her being and her art to the point where she is not merely a marvelous interpreter of Rumi's poems, but a transmitter of their sacred fire. Anyone who sees her performance will come away as I did, haunted by its pure and wild intensity, its unforced exaltation and its all-pervading atmosphere of reverence before the mystery of Divine Love."     
The performance is on Saturday July 21 at Unity Of Sedona located at 65 Deer Trail Dr. The Show is at 7 p.m. and advance tickets are $15. Tickets are also available at the door day of for $20. Tickets available at gabrielleyoung.com and anthonymazzella.com