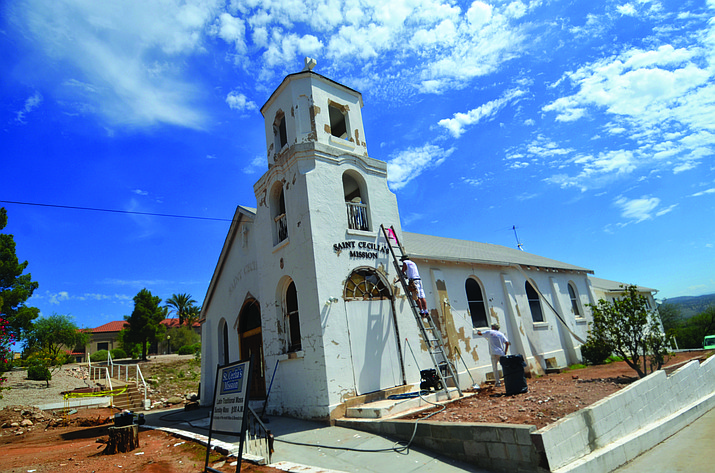 Originally Published: July 19, 2018 10:09 a.m.
"It's blinding. You always have to have glasses on," explained Vince Allen, the Vets For Hire painting foreman who was on the job at St. Cecilia's Mission Catholic Church in Clarkdale Wednesday.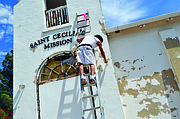 Allen was referring to painting the historic Clarkdale church with almost 100 gallons of donated paint and primer from JPS Paint Center in Cottonwood. Vets For Hire is first going to spend five to six days prepping the stucco-covered church, according to Allen.
Then another five or so days to paint the church, the adjacent housing and the wall. The crew has to work around the church services in the morning and the heat in the afternoon, he said. The church could use more donations toward the project, Allen added.
The retail value of the paint and primer donated by JPS Paint Center totaled about $3,100.
More like this story