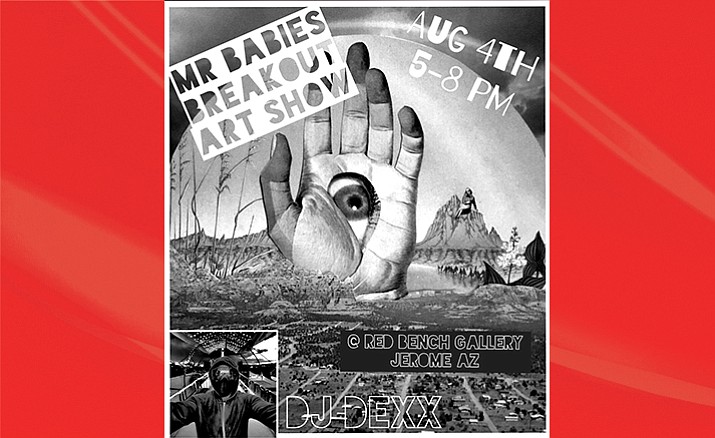 ---
---
With more than 130,000 followers on Instagram, you would think Mr. Babies would be recognizable in public, yet no one has ever seen him. Well, if you have seen him you wouldn't know who he was. Psychedelic Analog Collage Artist, Mr. Babies, has been creating his unique images for the past 10 years. He doesn't use Facebook or Twitter, he doesn't have a website. Mr. Babies has been off-the-grid, under-the-radar, incognito all these years, and now he's about to be exposed.
"I'm blown away by his art," says gallery owner, Zushka Biros. "I had no idea, when I met him, that he was 'Mr. Babies', this sort-of underground street-like artist. I'm drawn to that type of person, and I'm not alone. There are tens of thousands of people captivated by his artwork, and that number grows daily. I'm thrilled to host his first ever Art Reception at Red Bench Gallery, and introduce the world to him. This isn't your typical art show. This is an event to be experienced."

DJ Dexx will be performing – Get your groove on. This is one night you do not want to miss.
Refreshments will be served throughout the evening, along with a complimentary glass of wine (while supplies last).

Support local art: Meet Mr. Babies live-in-person. Limited edition posters and prints will be available for sale, signed by the artist.
Join the party during the Jerome First Saturday Art Walk on August 4th, from 5-10 p.m., at Red Bench™ Gallery, located at the Jerome Art Center: 887 Hampshire Avenue, Building C, Studio 306, Jerome, AZ 86331.

Visit redbenchgallery.weebly.com.