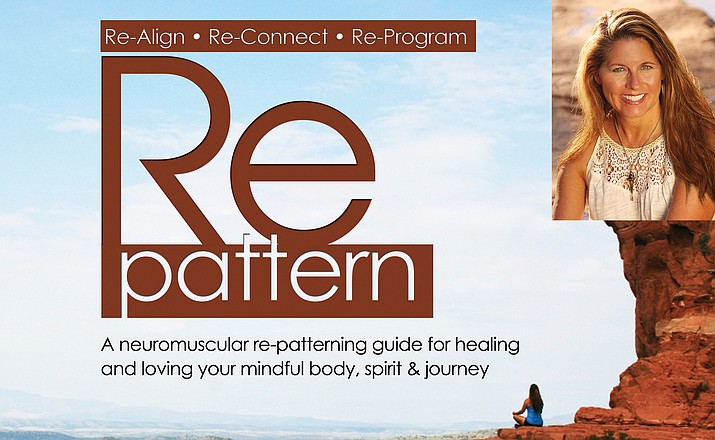 ---
---
Re-Pattern: A neuromuscular re-patterning guide for healing and loving your mindful body, spirit and journey is not only about author Hayley Healey's journey of developing a drive to help others feel better in their body, but also a very real-world approach to Re-Patterning your body with her Body Landmark Method™ to guide and neurologically Re-Pattern their body, get out of pain, and re-connect with their physical spirit.
Hayley Healey has always been driven to find ways that people could feel better in their bodies, minds and spirits. It started with her brother, Nick, and his struggles with schizophrenia, depression and ultimately obesity. Nick's process of developing this disease, possibly stemming from his lack of production of growth hormone followed by an experimental procedure, caused emotional fracture in Hayley's family's lives. Seeing her brother suffer both mentally and physically caused a seed to be planted that drove her to ultimately develop the Body Landmark Method™ for Movement Re-Patterning.
This story and guide is an inspiration to anyone who has thought of giving up, giving in or settling when life, and specifically their bodies are not going or feeling the way that they would like them to. Hayley's journey is a testament to the power of the human spirit and a shining example that we always have options and a path to feel better in our bodies. People just need a path to re-connect, which her book Re-Pattern provides.
Hayley Healey is an industry veteran with over 25 years as an innovator in neuromuscular Re-Patterning methods to achieve measurable and effective change in her client's daily activities and lives. She incorporates her Structural Alignment Assessment™ and her Body Landmark Method™ with Pilates, CoreAlign and other therapy modalities to facilitate Re-Alignment, Re-Connection and Re-Programming to heal your body mind connection, while progressing movement toward optimal health and wellness.
Hayley also teaches her method in teacher training courses to instructors around the world. Her education methods for client programming come from a expertise and calling for connecting structural alignment with efficiency of functional movement, resulting in measurable and effective change in activities and lives. Hayley is an industry presenter and her coursework is approved through the Pilates Method Alliance for continuing education credits.
"I want readers to walk away after reading this book feeling like there is a always an option for movement, and a path for repatterning and feeling good in their body, mind and physical spirit," says Healey.
"When people feel good in their bodies, they have better relationships, better outlook, and ultimately help create a better world. I want this book to help change the world."
Hayley Healey has a scheduled book signing on June 8 from 4-7 p.m. at her Re-Patterning studio located at 7000 Hwy. 179, Suite A-106, which is located in the Collective Sedona in the Village of Oak Creek.