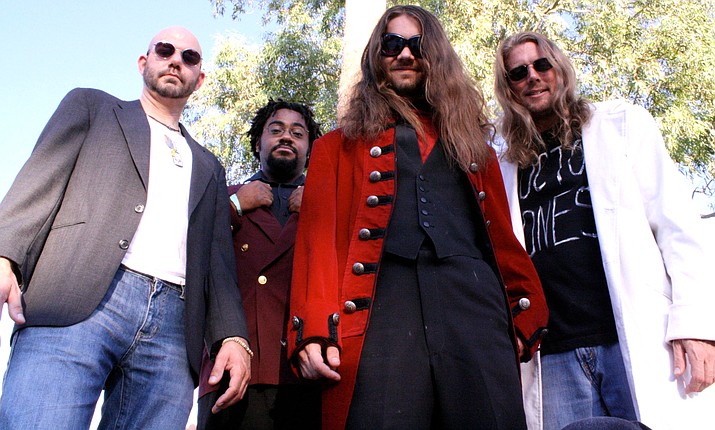 ---
---
It's another weekend of variety at Main Stage in Cottonwood.
Friday, June 22 has local favorite DJ Johnny K  bringing the heat for his recurring "4th Fridays Dance Party" at Main Stage. For several years and counting, Johnny K has delighted guests at the venue with his dance-fueled performances while playing crowd favorites of the last five decades and a variety of musical genres. The evening is free and begins at 9 p.m.
Saturday, June 23 sees the return of Tempe rockers Japhy's Descent. For over half a decade Japhy's Descent has been rocking out in every local venue throughout the Phoenix metro area, extending throughout the Southwest. Their combination of blues, hard rock and classic rock delivers an electrifying sound whether it's found on the band's recordings or in their stunning live show. With the band's first record "Just A Peak," the outfit established themselves as formidable purveyors of blues drenched, psychedelic, rock odyssey and then some. Japhy's Descent consists of Travis (lead vocals/guitar), Martin (lead guitar), Brian (bass), and James (drums).
Together they have crafted an amazing sound that has garnered a loyal and fervent fan base. Their shows are always an amazing experience that attract more interest with each passing gig.  The show is free and begins at 9 p.m.
Main Stage has a series of nightly events the remaining nights of the week as well. Mondays feature weekly Karaoke with host Red Bear at 8 p.m. Tuesdays are more Karaoke at 8 p.m. Wednesdays are "This Ain't Your Grandma's Bingo" with host Penny Smith, cash prizes, and drink specials. Bingo begins at 7 p.m. Thursdays has Trivia with Brett and Candy at 7:30 p.m. 
Main Stage is located at 1 S Main St in Cottonwood and is open Monday through Saturday 11 a.m. to close and 9 a.m. to close and closed on Sundays. All events are free to the public unless otherwise noted.