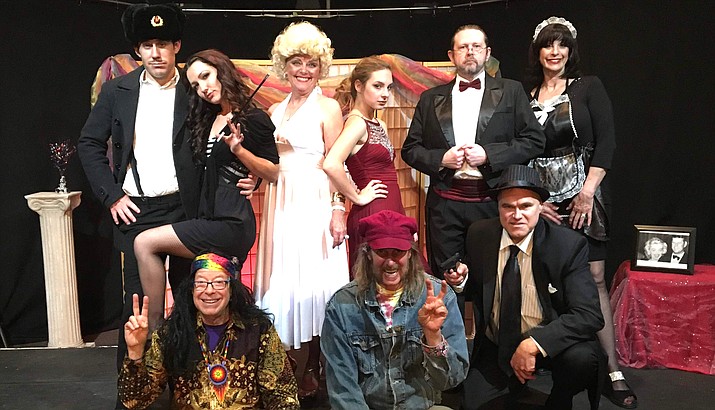 ---
---
Parangello Players (a 501c3 Theater Company for public benefit) is utilizing its improvisational group to create a fun-filled, exciting way to network that provides a service to people and businesses who want to meet and exchange in a creative and appetizing environment. No membership fee. Just come to the events you can attend and bring a friend. It's fun. It's comedic. It's a two hour mixer with plenty of love and laughter, and the purpose is to benefit our schools.
Parangello Players characters will interview businesses at each event highlighting their goods and services and featuring what makes them unique. Imagine being interviewed by Marilyn Monroe, or Clyde Tolson of the FBI. And then there's Boris Badenov and Natasha Fatale, Ken Kesey of the 60's Haight Ashbury movement, Petula Clark, George Thomas, JFK's butler, and many other delightful characters. They are in it to feature you by asking zany questions designed to bring out the best of you and your business.
Steakhouse89, located at 2620 W. S.R. 89A, Sedona is providing appetizers for the events every 2nd and 4th Wednesday of the month beginning Wednesday, June 27th.
Tickets are $25 online and $30 at the door, with $10 going toward appetizers and $15 being donated directly into the "Arts In Schools" program this fall.
The program will serve 75 students by teaching them empowerment skills for life through the Arts.
You may deduct $15 from your taxes as a donation.
If You Go ...
• WHERE: Steakhouse 89, 2620 Hwy 89A, Sedona 86336
• WHEN: Wednesday, June 27, 2018 5:30 – 7:30 pm
• COST: $25 online before 10am the date of the event –www.dotconnecting/parangelloplayers.com/neworking; $30 at the door