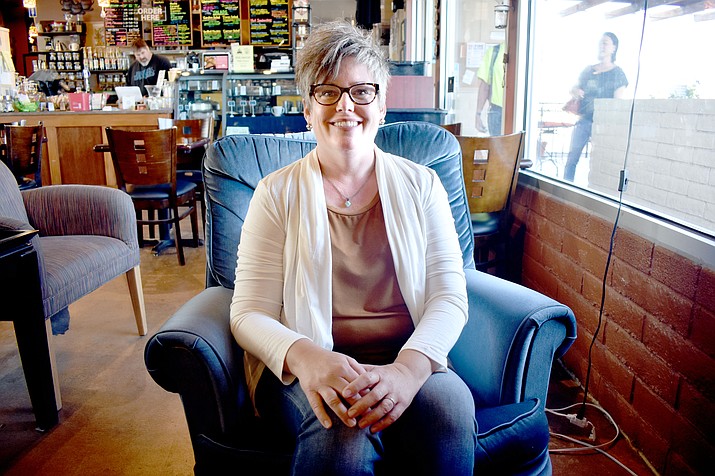 Originally Published: June 28, 2018 11:16 a.m.
Katie Hobbs is an Arizona State Legislator running for Secretary of State. Hobbs has worked as a social worker for over 25 years as both an advocate and chief compliance officer.
Her focus has been on domestic violence and "ensuring the government works for the people." Earlier this month, Hobbs spoke with the Verde Independent about recent voter happenings and polarization in politics.
Q: You said in a statement to the Arizona Republic that the electoral process nationwide "is under attack from Republican attempts to suppress voter turnout among minorities, young people and the poor." Can you elaborate on this? How is this true in Arizona, especially rural regions like the Verde Valley?
"I think that voting rights is a really critical issue right now. I think a lot of this rigging happens with subtle ways that people wouldn't notice if they weren't paying attention. For the most part, it's pretty easy to vote, and most of us don't have a problem. It's just the way that they try to make it harder for folks that might have more challenges," Hobbs said.
Hobbs cites the presidential preference election two years ago in March as an example of voter suppression.

"People in Maricopa County waiting in line for five to seven hours to vote. It disenfranchised huge numbers of people – but there's communities around our state where that happens every single election."
Q: In your campaign, you've talked about how Americans are increasingly more polarized. Do you think the election itself of secretary of state should be partisan?
"The secretary of state office should be the most non-partisan person we elect in terms of how they conduct themselves in the office. I think a big problem we have right now is the current secretary has made the office pretty partisan, even gone so far as to put her thumb on the scale for different ballot initiatives," Hobbs said.
"I think you need somebody who is committed to holding the office in the highest integrity and conducting the business in the most impartial way possible so to retain its neutrality and fairness overseeing elections, and all things related to elections."
Q: What is something you've learned as a senator that you'd bring to the position?
"I don't know if it's something I've learned, but I am more committed to making government work for the people. I think we have a lot of people in elected office, and I'm not pointing fingers at anyone in particular, who are there to serve their own interests and forgotten why they're there," Hobbs said.

Q: Michele Reagan has been criticized for her lack of transparency. What would you do to make sure to make sure you're open, as far as transparency goes?
"I think there's a lot going on in Michele Reagan's office – she's not transparent, she's not accountable to the taxpayers – and certainly there's a lot of examples of incompetency," Hobbs said.
Hobbs said the matter in which Reagan's office responded to the public in regard to cyber security was "horrifying."
"[Reagan's] office's response was; 'it's much ado about nothing.' That is a horrifying response in light of what we're seeing around the country and the information we're finding out every single day about Russian interference in our election… It's about the undermining the election itself but also there's a lot of personal information that's housed there."