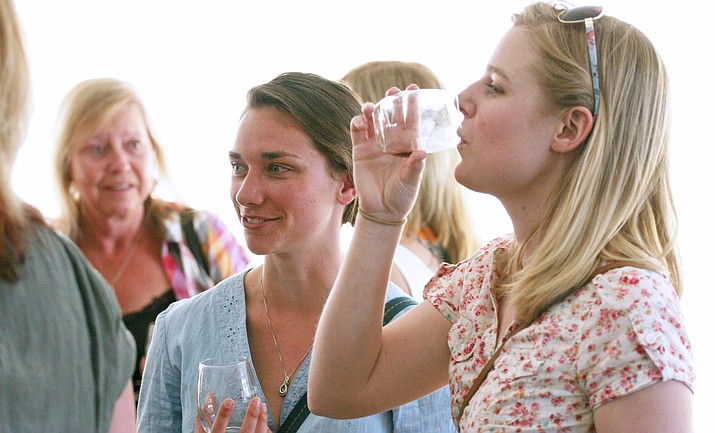 Originally Published: March 3, 2018 1:42 p.m.
CAMP VERDE -- Many of the Verde Valley's wineries will be in the "wine tent" at this year's fourth annual Spring Heritage Pecan & Wine Festival, March 17-18.
Have a glass or take home a case or two of your favorite local wine.
The Spring Heritage Pecan & Wine Festival will take place in downtown Camp Verde at the Community Field behind Town Hall. It's free, and the fun begins at 10 a.m.
In addition to the local wineries, the Verde Valley Rangers will host the Budweiser beer garden. An assortment of vendors should be able to fulfill all your needs/wants list as well as your gift needs.
Food vendors will feature everything from hot dogs to gourmet foods, vegan dishes etc., and then there's the kettle corn, and pecan goodies of all sorts. Camp Verde Questors will be in the "cook shack" on Saturday with all their delicious homemade goodies and Udderly Divine will be there Sunday with pies, muffins and more.
There will be a pecan pie baking contest with prizes.
The Archaeology Center will have interesting things happening both days. Fort Verde State Park will have a vintage baseball game for your enjoyment.
Saturday, Friends of the Verde River will have their 5-10 kayak, canoe and stand-up boarder race, a popular event that draws novice and seasoned paddlers alike.