Mingus softball smashes Saguaro, remains unbeaten
Originally Published: March 15, 2018 1:18 p.m.
Mingus Union softball continued its perfect start ahead of the Gracie Lee Haught Classic.
The Marauders (5-0) routed Scottsdale Saguaro 9-1 on Monday in their final home game before the Payson tournament.
"I thought it was a much better game than the score showed," said Mingus head coach John Brown. "That's a good team and we played them really well, so I'm really happy with this game. The win's a big plus but it was a better game than what it looks like."
The Marauders scored two in the first inning, five in the third and two in the fifth. They had 11 hits.
"It was a really aggressive game and we were able to score a lot of runs really quickly," said junior utility Lacey Saravo.
After the Sabercats cut the Marauders' lead to 2-1 in the third inning, Mingus Union responded with five runs in the home half of the inning
"We made an error on that play, that's why they got the run and we just shaked it off and said 'we got this,'" said sophomore catcher Jasmine Shults. "We can just go back to the plate and get it back."
Saravo said that mentality comes from Brown.
"Our response to things like that is just to get it back," Saravo said. "We play every inning like it's a 0-0 ballgame, is what our coach says. So we want to fire back and we want to get those runs back, so that's what we were trying to do."
Senior infielder Nikki Zielinski led the Marauders with 2 RBIs. She had two hits, as did sophomore outfielder Bailey Brown, who also drove in run.
Photo Gallery
Mingus Union Softball Hosts Saguaro 031218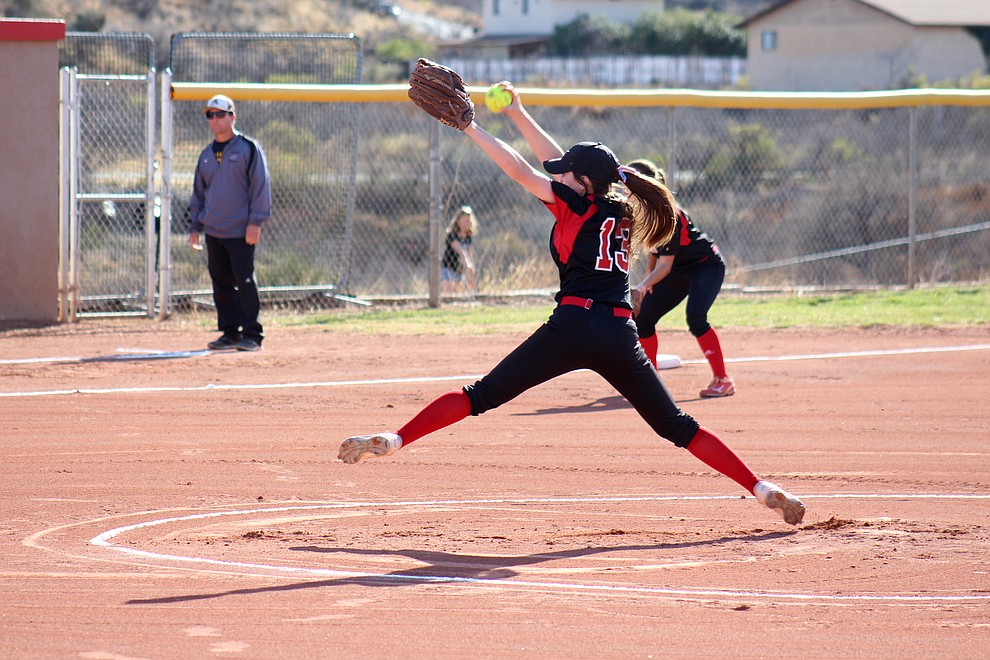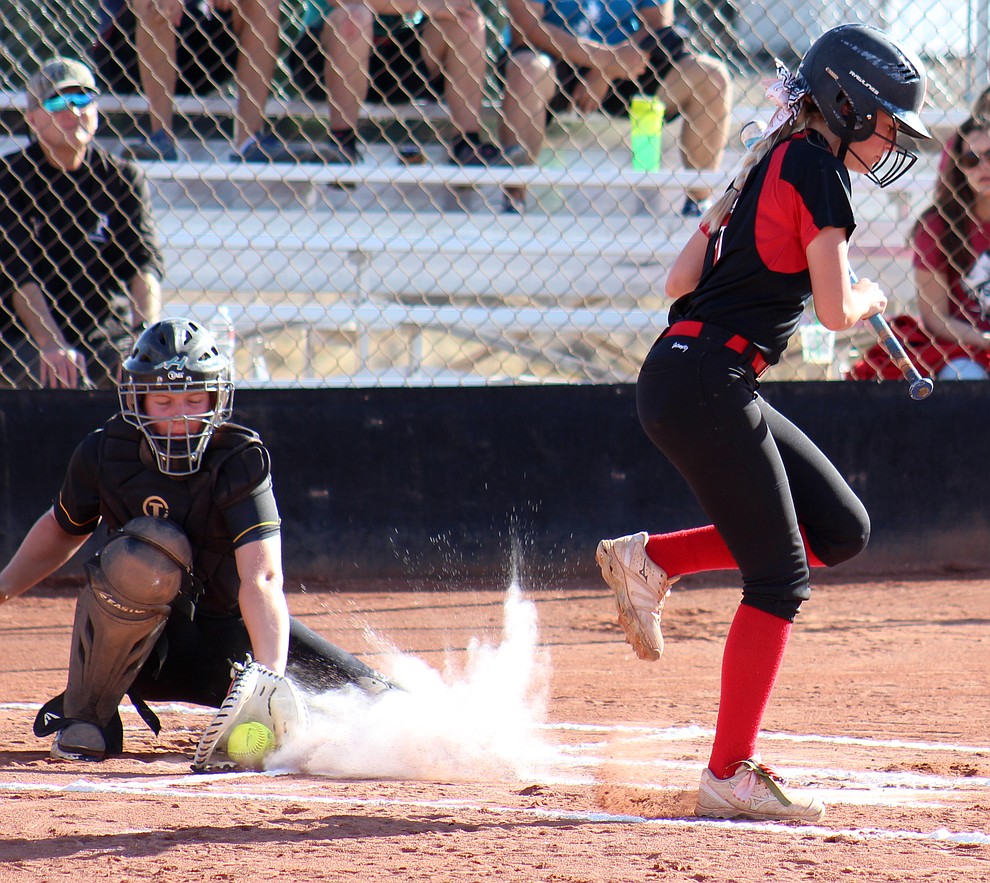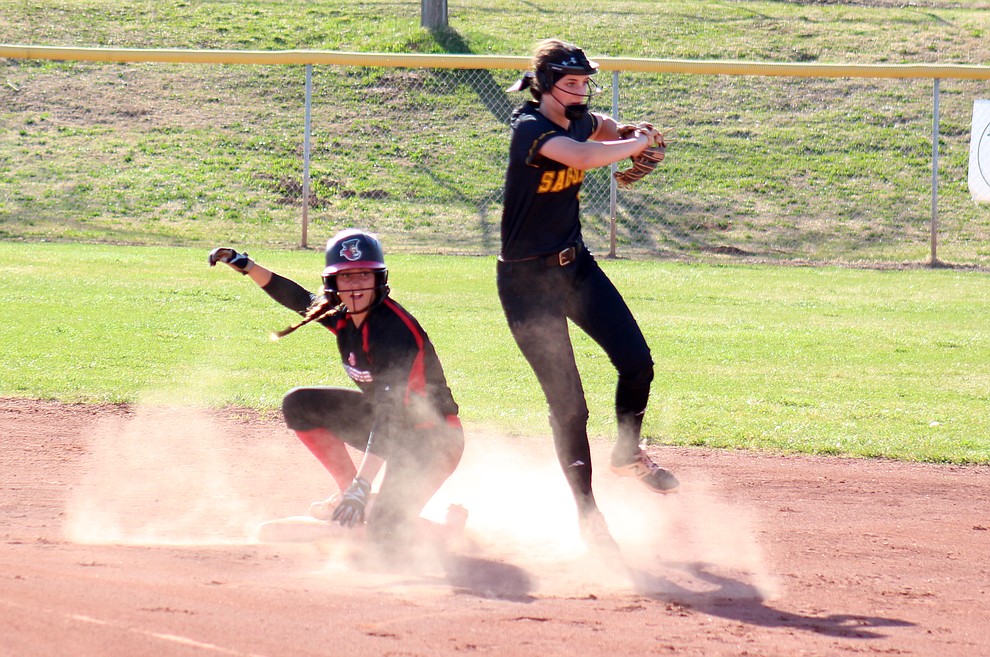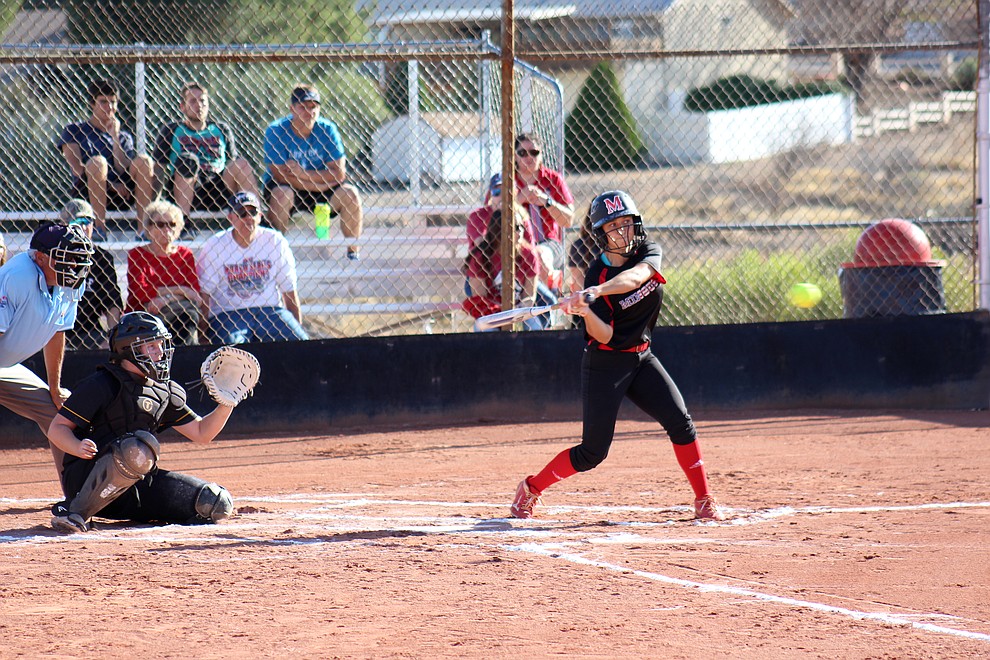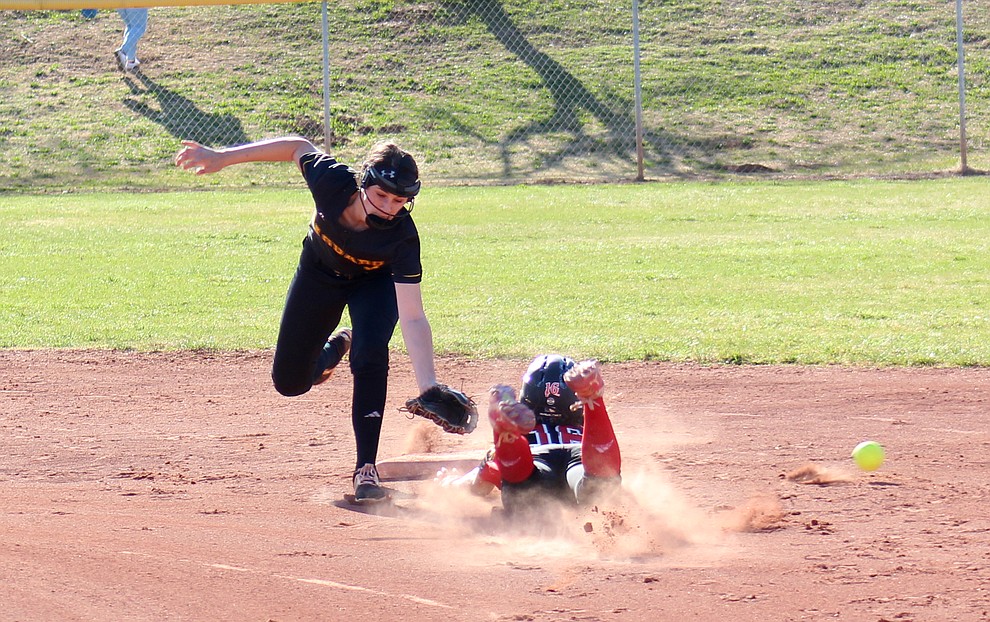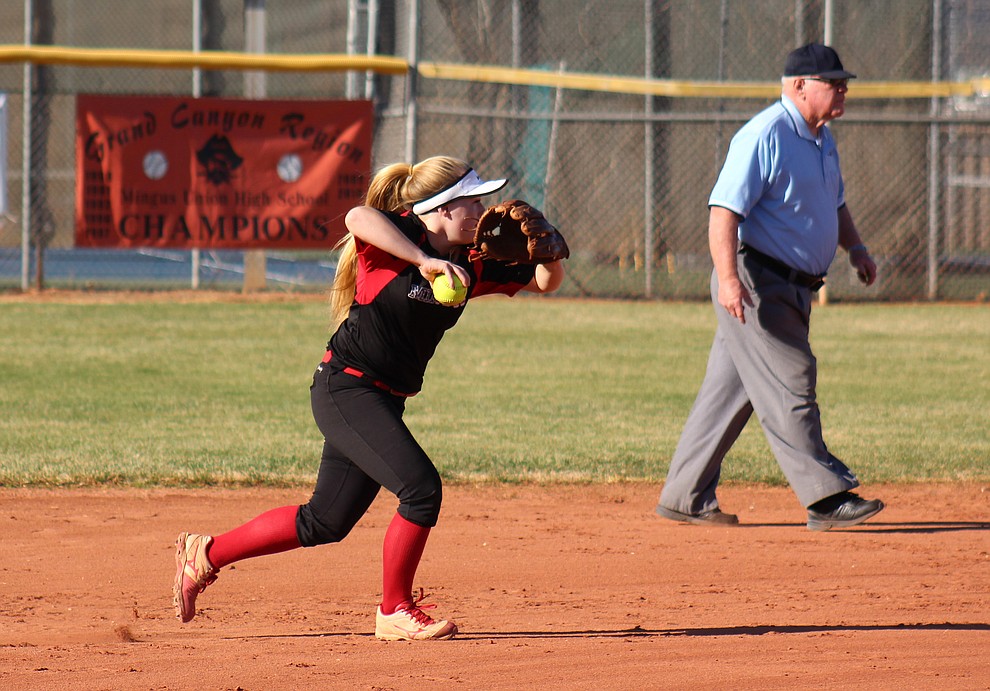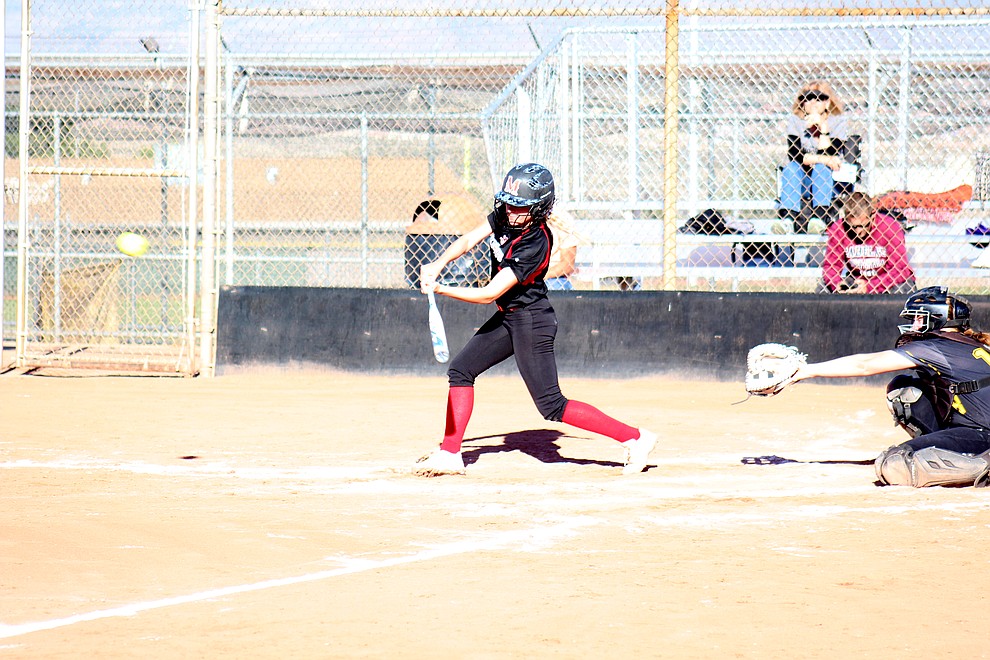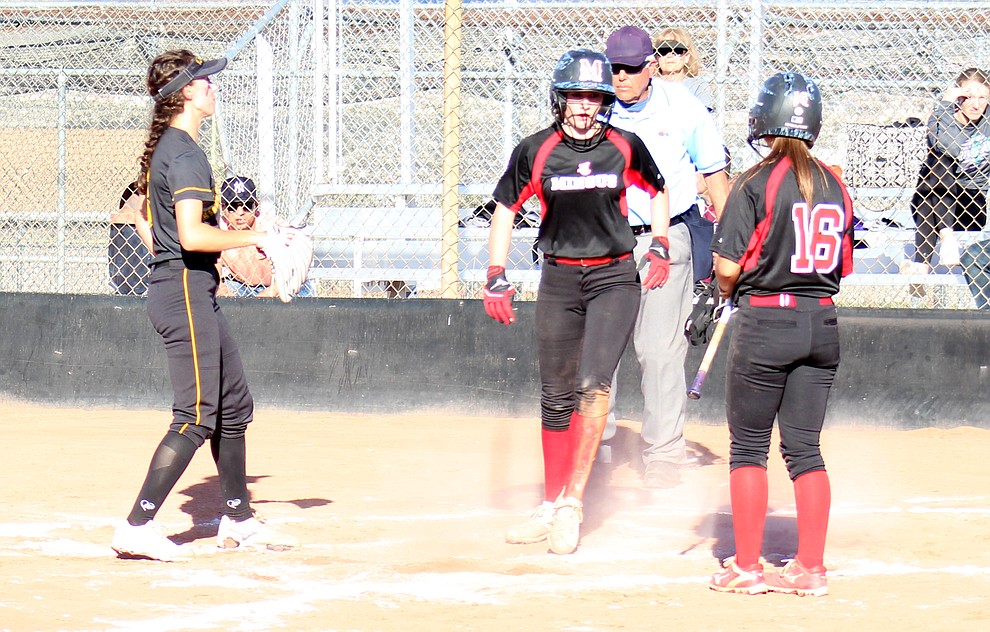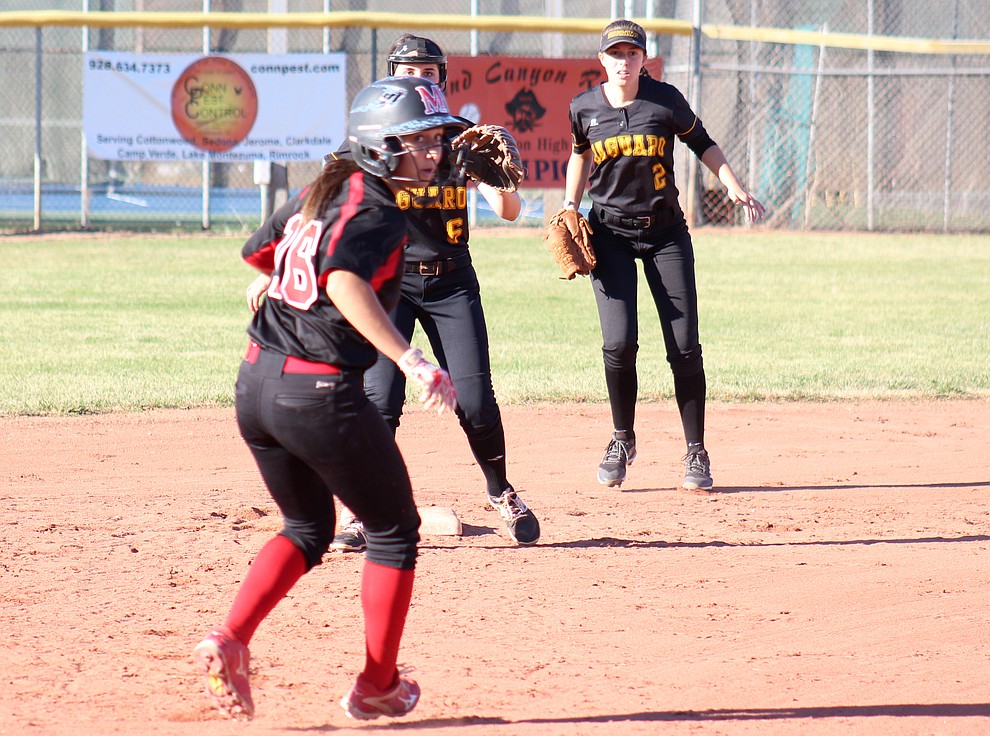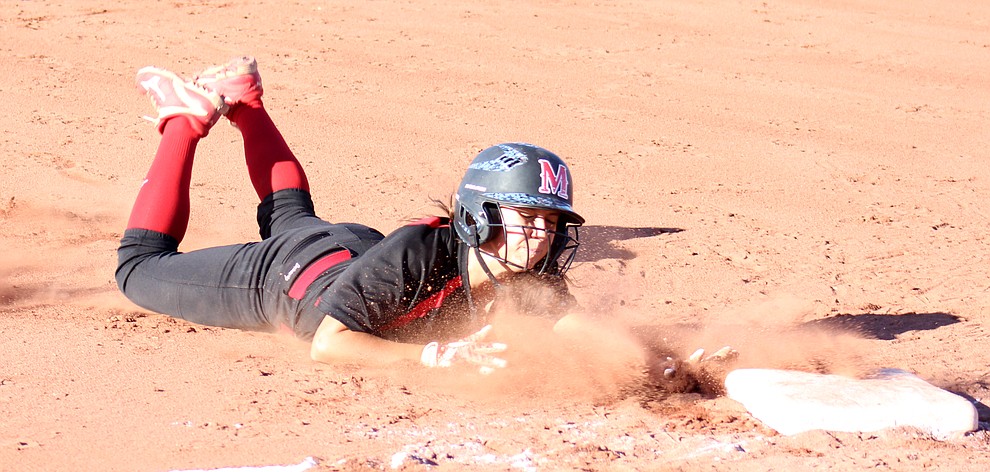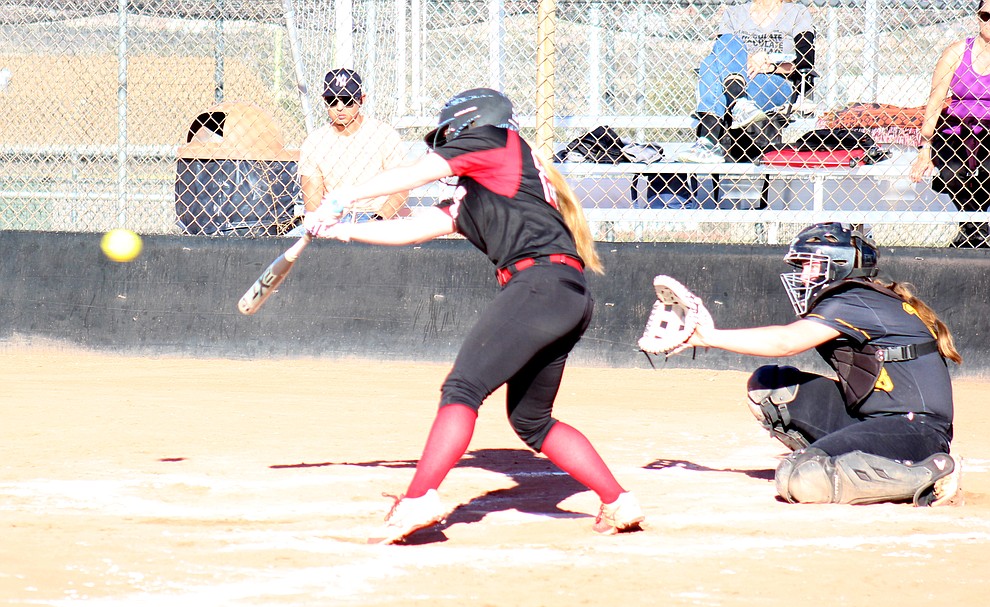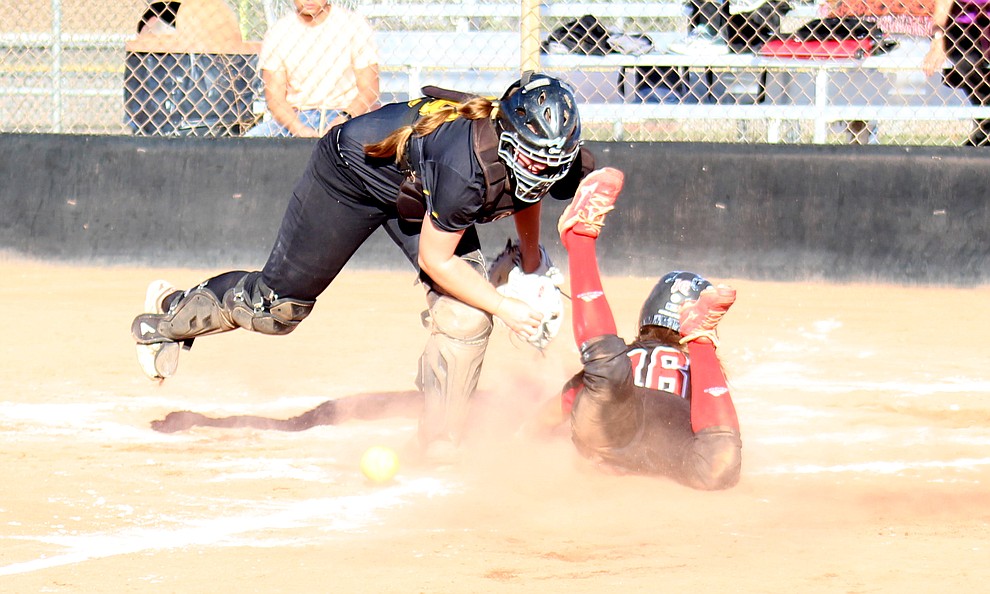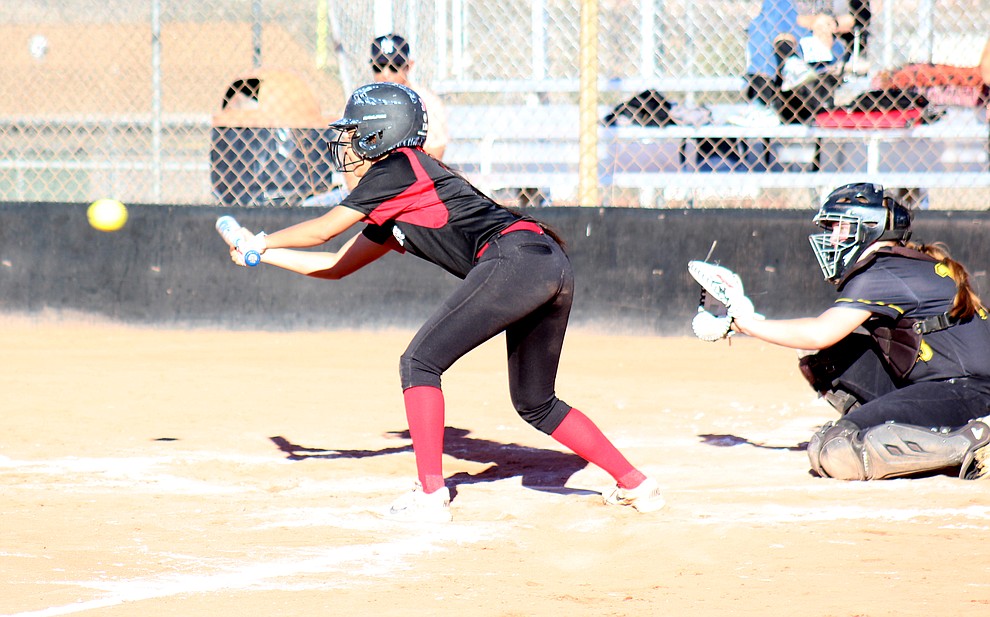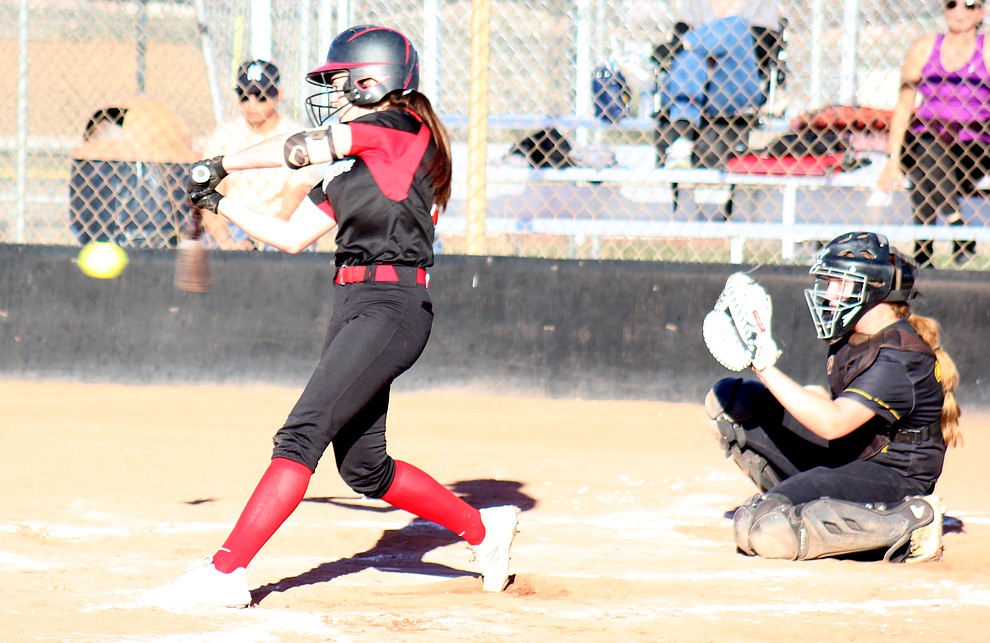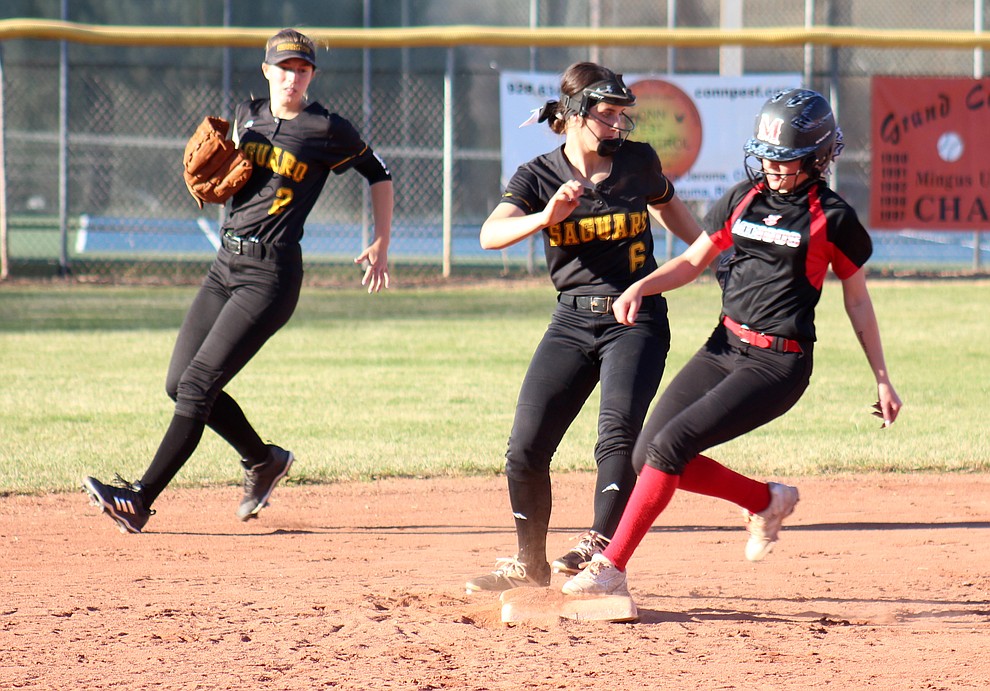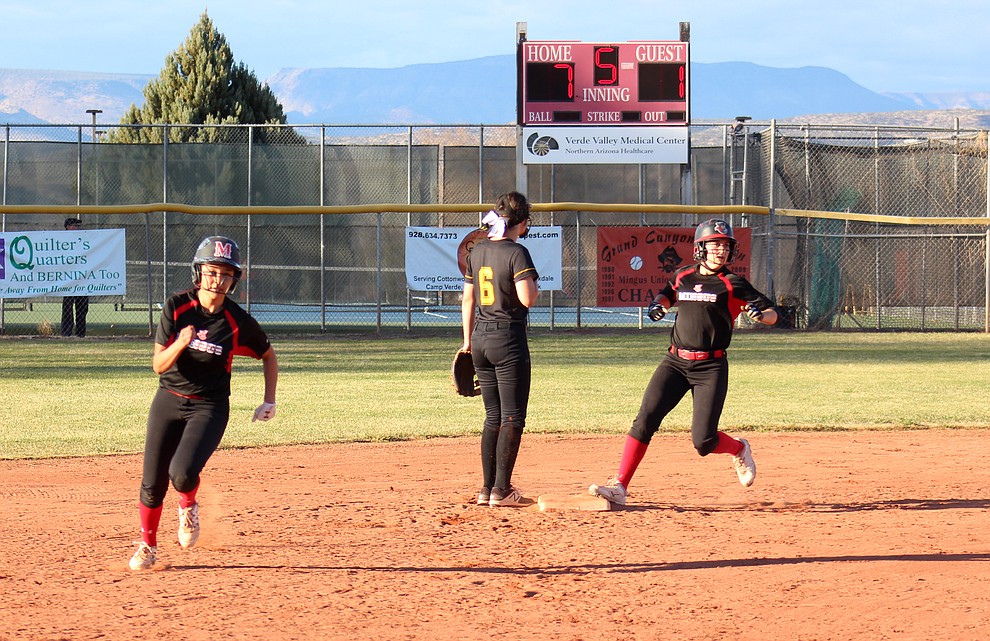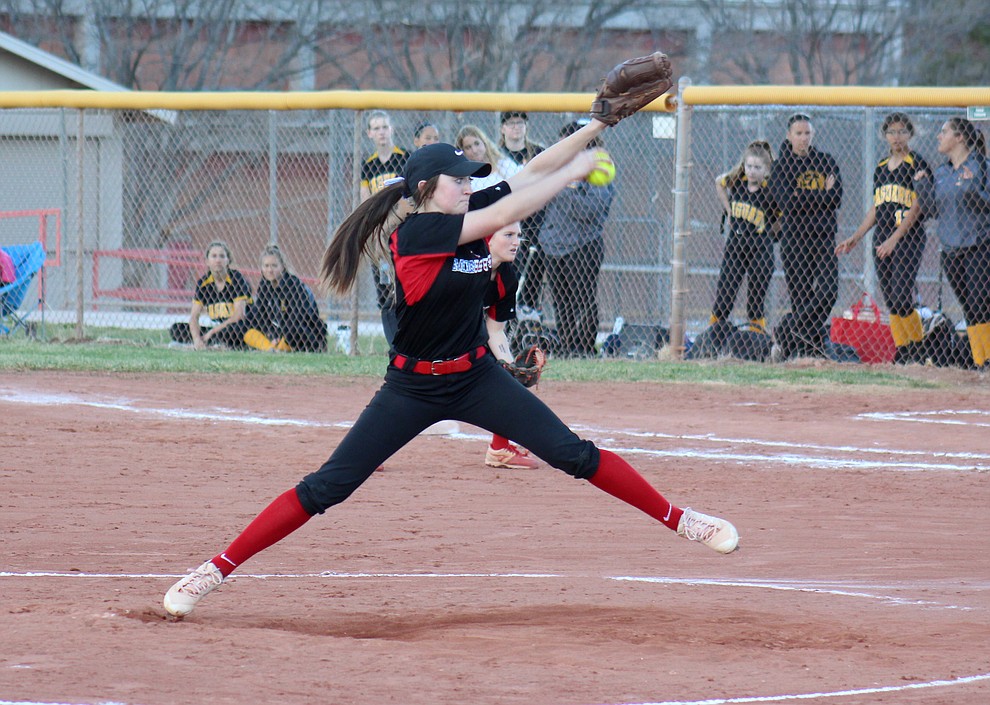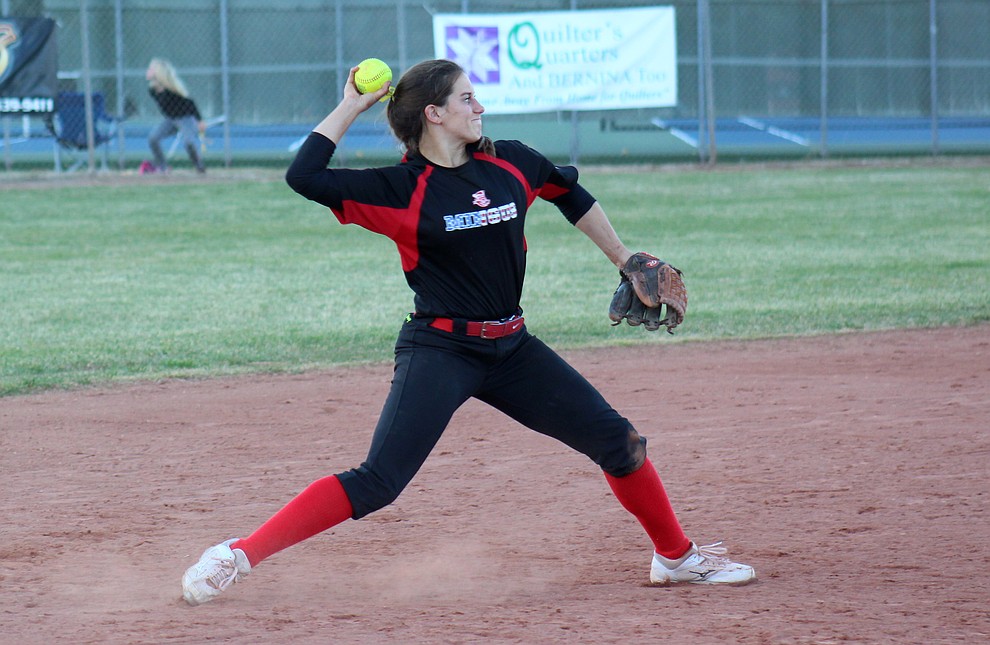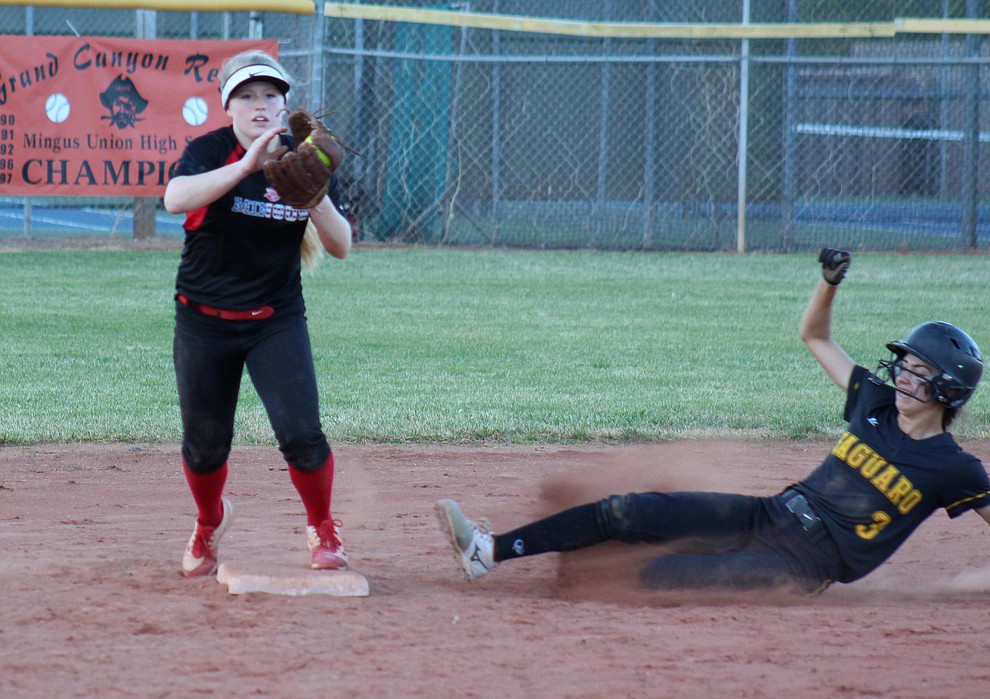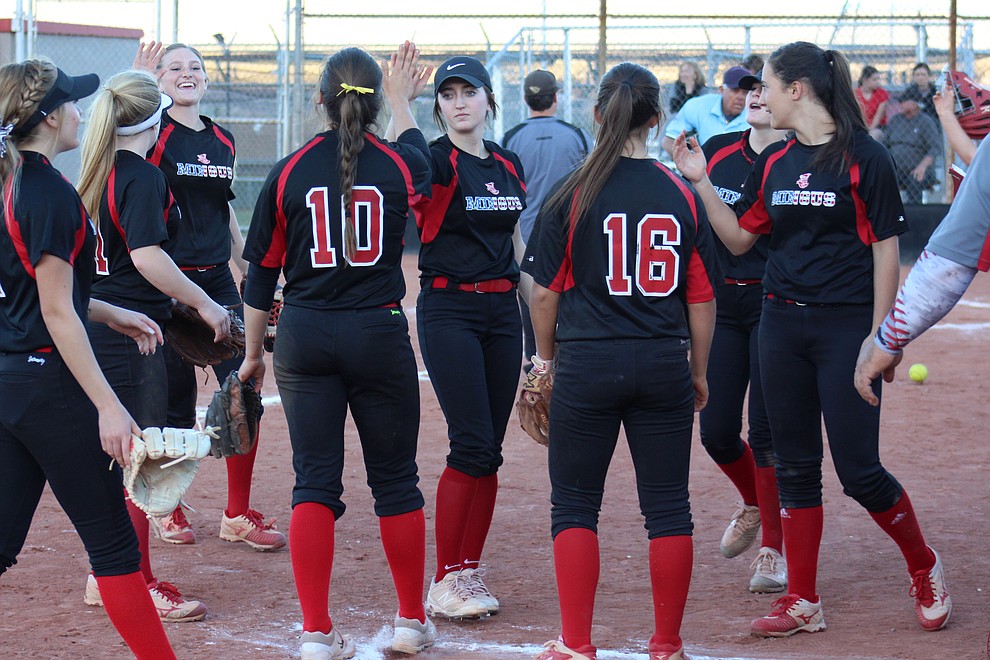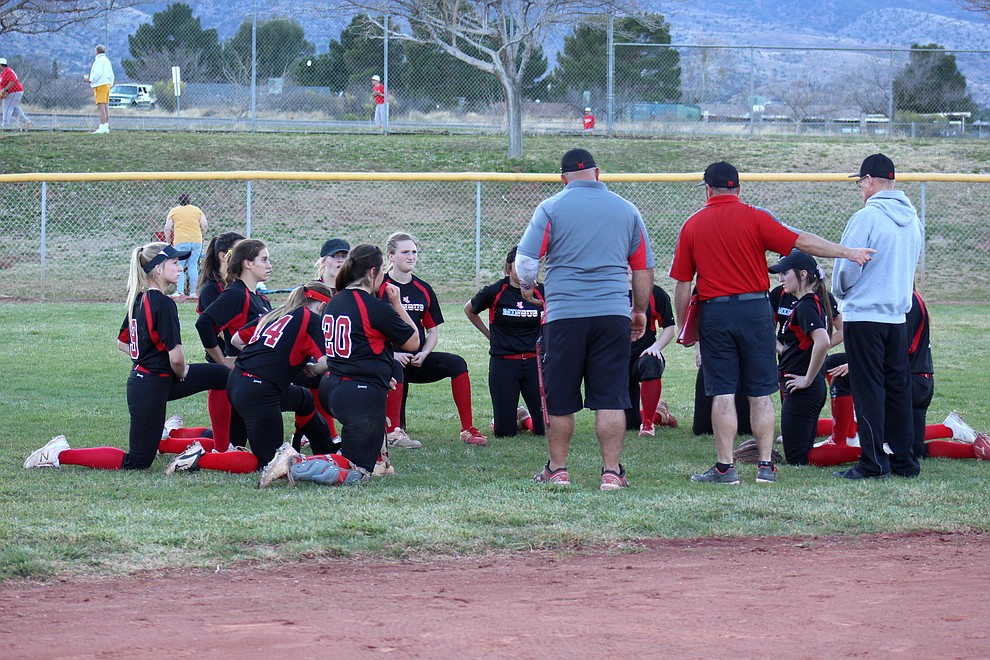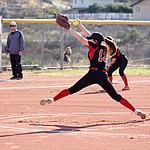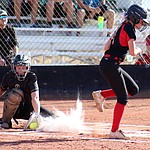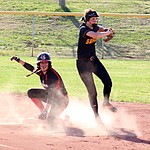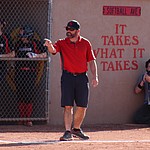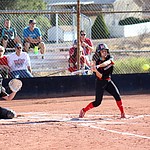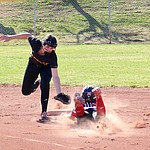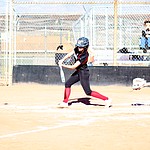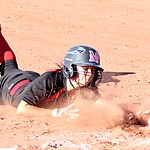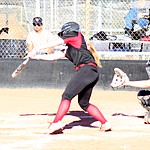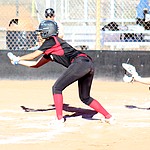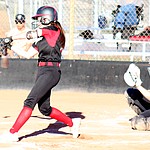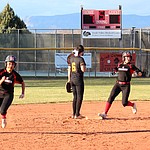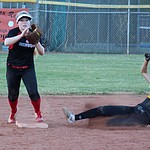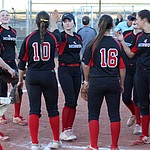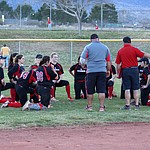 "We kinda plan on this, we're an offensive team so we hit and we run, that's what we do and I think it's been paying off," Brown said.
Senior Kaycee Williams gave up three hits and struck out 15.
"Kaycee fanned 14, so that's a big deal, she probably had 15 actually, but it was 14 in the book, and that's huge, I mean you got to get 21 outs and she gets 14 of them, that's huge," Brown said.
According to the stats, Marauders had zero errors.
"For the most part we're playing solid defense and I think it's because we're focused on offense, so I think that pays off," Brown said.
On Tuesday the Marauders traveled to Notre Dame Prep in Scottsdale and beat the Saints 13-1 in five innings.
Mingus Union scored three in the first, one in the third and then nine in the fourth to get the run rule win.
Zielinski had four RBIs and three hits, leading the team in both.
Williams struck out five and gave up four hits. She has been pitching with a pulled hamstring though.
After the Saguaro game, Saravo said they're off to a "really, really good" start.
"We won every game, almost run ruled every team we played, so I'm really proud of our team," Saravo said.
The Marauders have won every game by at least seven runs and three by 10 or more.
Mingus Union wraps up spring break at the Gracie Lee Haught Classic. Their next home game is Tuesday at 3:45 p.m. when they host Winslow.
"I look forward to the tournaments because we bring up some of the younger kids and see how they do so that we don't know what we have for depth," Brown said. "I'm just feeling really good about it, we just got to stay healthy that is all, stay the course, stay the course."
More like this story
SUBMIT FEEDBACK
Click Below to: