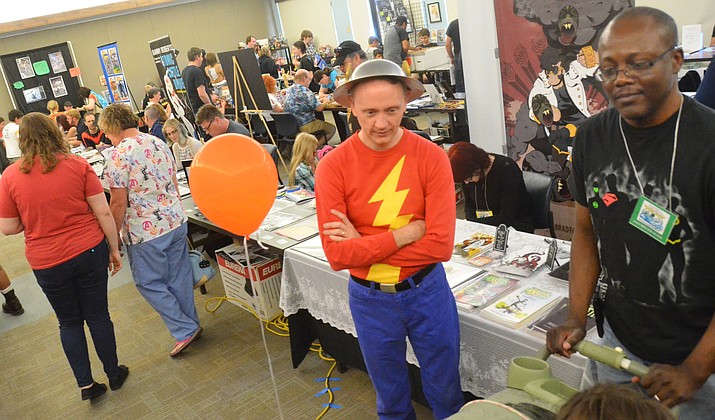 ---
---
If You Go ...
• What: 3rd Annual Verde Valley Comic Book Expo
• When: March 24 from 10 a.m. to 5 p.m.
• Where: Cottonwood Recreation Center 150 S 6th St.
• How Much: $5 admission or $3 with two non-perishable food donations. Free admission for children 10 years of age or younger.
• More Info: ctwpl.info
This weekend, the Cottonwood Recreation Center will be running rampant with comic book fans clad in superhero garb, sporting the uniform of their favorite pop culture icons. No, Halloween hasn't come early. It's time for the annual Verde Valley Comic Book Expo...