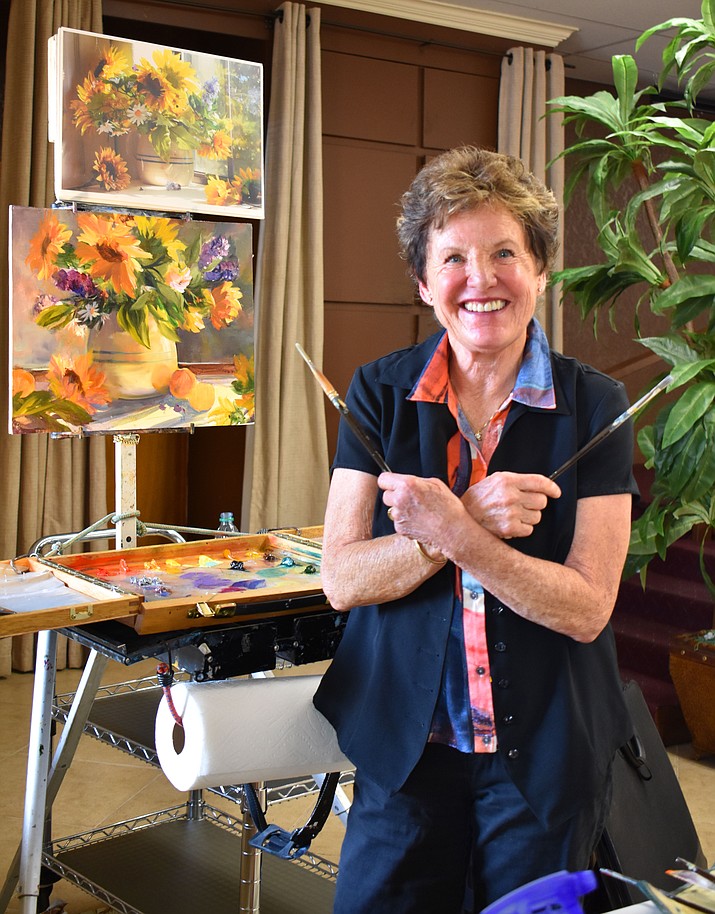 ---
---
The EL Valle Artists Association will sponsor a workshop with Betty Carr March 31, at the Pine Shadows Club House, 2050 W. State Route 89A, Cottonwood.  
The workshop is planned from 9:30 a.m. to 3 p.m. Contact Workshop Chairperson Irene Bauman at 928-646-0195 or by email at ibgrace6@msn.com. Bauman will answer questions and give details for joining the workshop.
Betty Carr has had a rich life of creating and teaching art. 
It began in sculpture and eventually migrated to painting.  Betty always recognized and loved the light/shadow play she found when surveying a scene.  Whether a beautiful western/southwestern scene, chickens in the backyard, or flowers on a table, she recognizes a scene begging to be painted.  
Some artists feel that the execution of a painting is more satisfying than the final results, but Betty feels both are important.  She strives to transmit her joy in the chosen subject as inspiration to the viewer.   You do not need to be an artist to feel that inspiration. 
Her sculpture period taught her how art can bring a touch of humanity to otherwise sleek and impersonal settings.  Art plays a positive role in society for all viewers.
Betty considers her artist husband, Howard Carr, as having the greatest influence on her current style. Betty also provided the perseverance and passion it takes to make an art career move forward. 
Award-winning artist, author, teacher, and American Impressionist Society Master Lecturer; all convey the spirit and dedication Betty has given to her career.  To learn more about Betty, please visit her website, bettycarrfineart.com. 
If you are interested in a lively, friendly and fun workshop, you'll want to take part in the upcoming workshop on March 31.
To learn more about the EL Valle Artists Association, visit elvalleartists.org or call 928-634-0076 for more information.