Short-handed Camp Verde baseball falls to Scottsdale Prep at home
Originally Published: March 24, 2018 2:34 p.m.
Camp Verde High baseball lost a game of runs on Thursday, falling behind after erasing a 4-0 deficit.
The Cowboys lost 12-5 to Scottsdale Prep at home.
"We just didn't play very well," said CV head coach Will Davis.
Camp Verde was short handed, missing junior utility player Dominiq Bruno. Bruno was all-region last year on a team that was dominated by seniors.
Junior Dakota Battise, utility player, said those mistakes are fixable.
Battise struck out 13 but took the loss and had to leave the game after 5.1 innings because of the pitch count rule.
"I think I did pretty well but I couldn't hit worth a crap," Battise said. "I had to come in and throw strikes and work the inside and outside the zone and I knew I'd be pretty good."
Camp Verde fell behind 3-0 after the top of the first and then 4-0 after the first two innings.
"We just came out all flat and we weren't focused at the beginning of the game and started gradually coming back but it was already too late
Photo Gallery
Camp Verde Baseball Scottsdale Prep 032218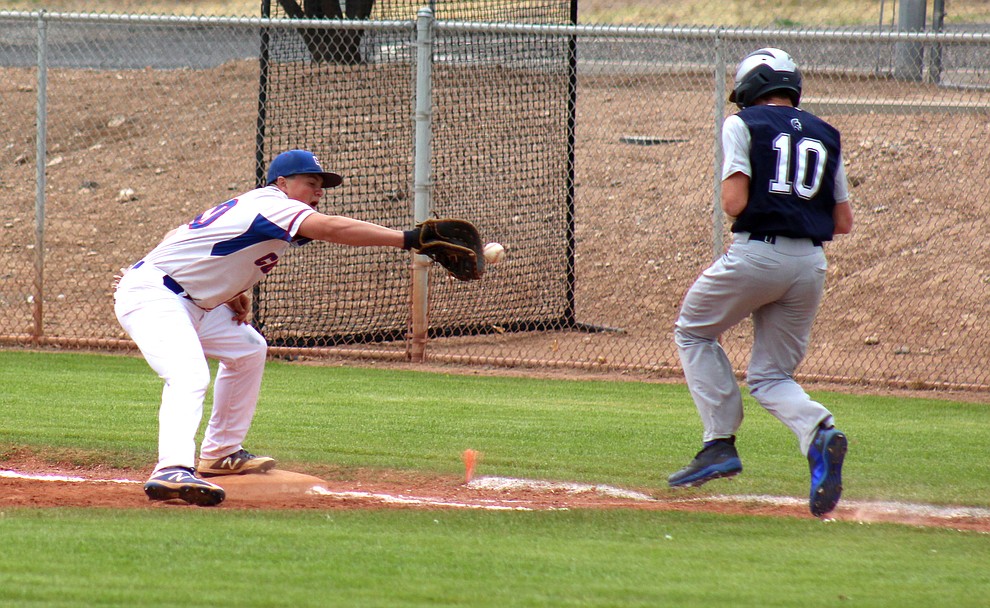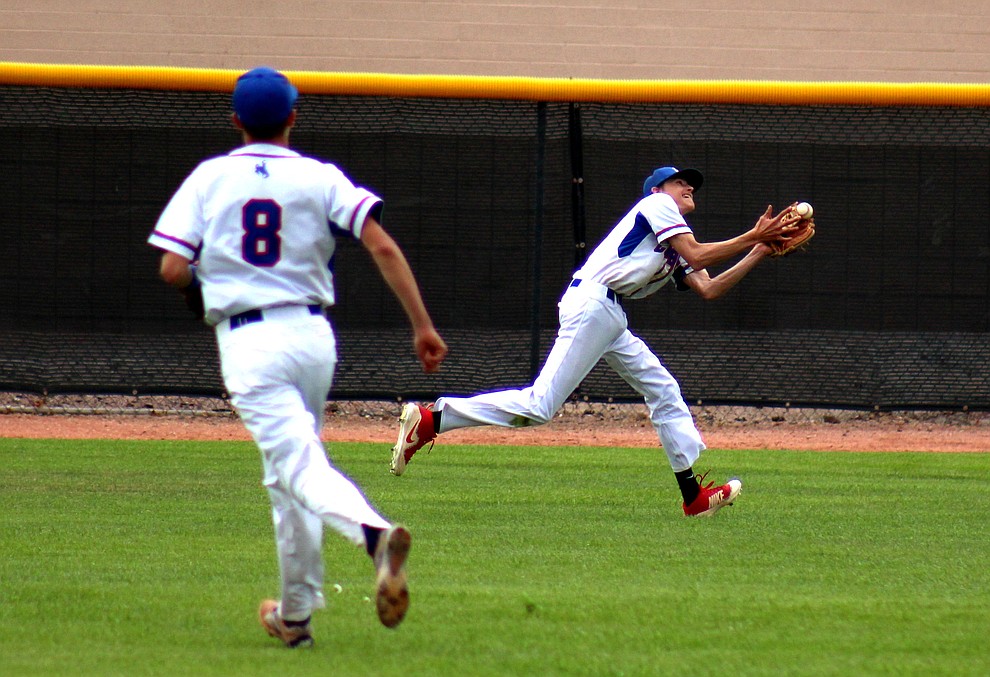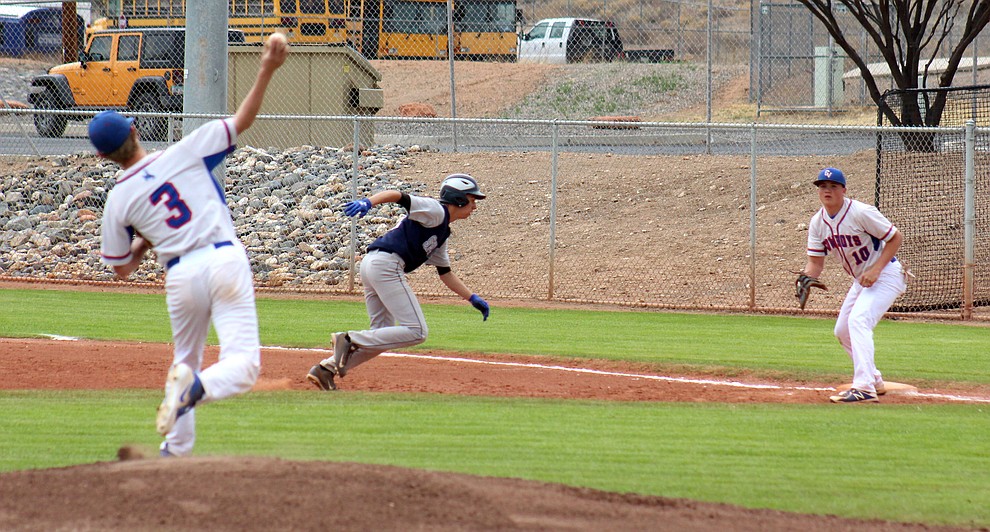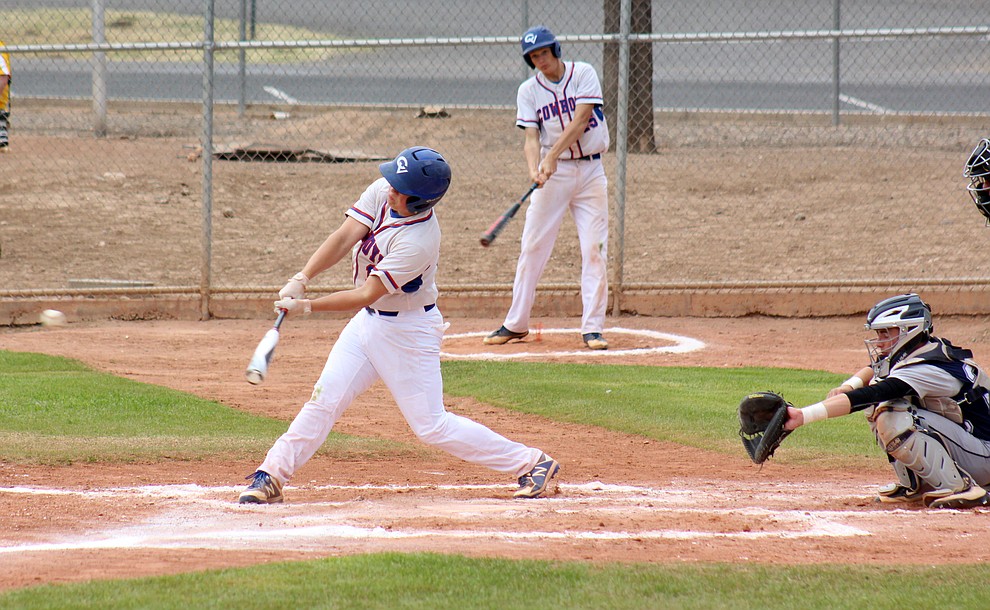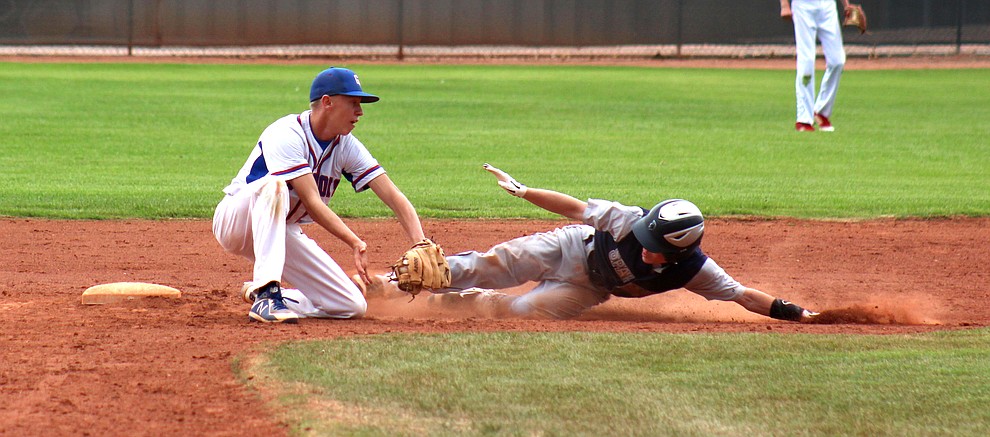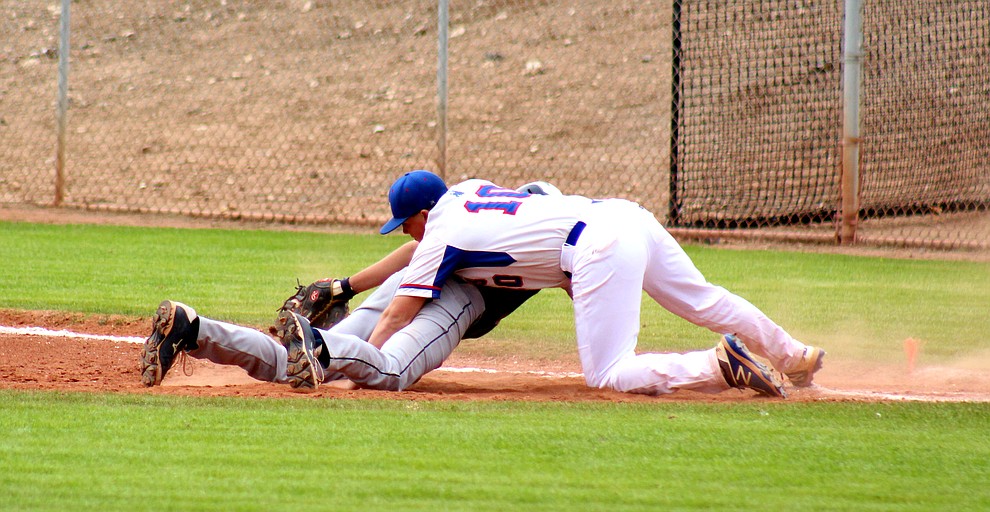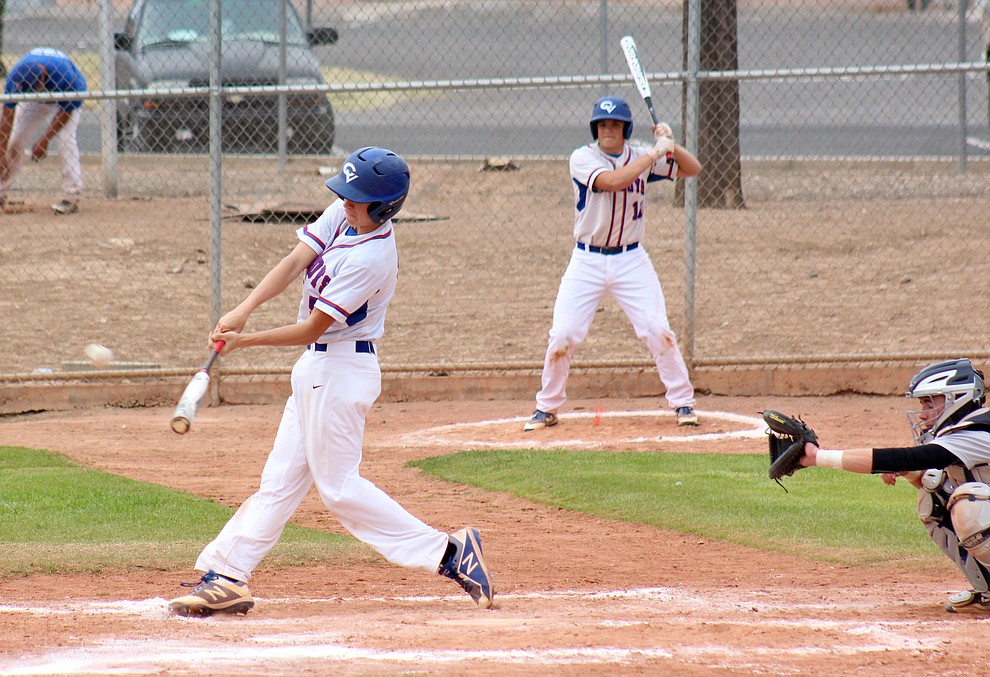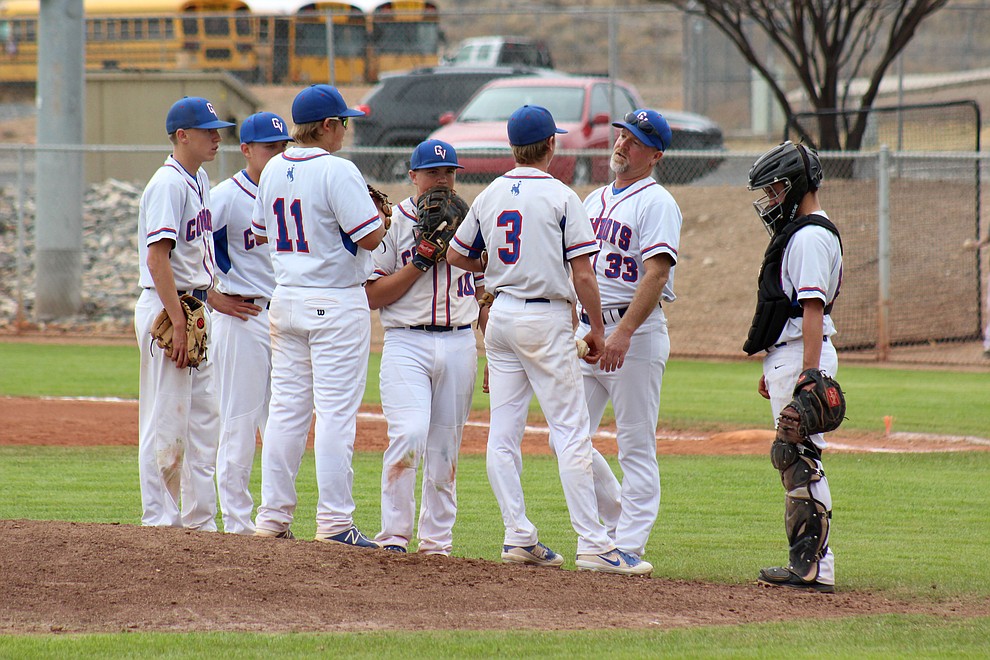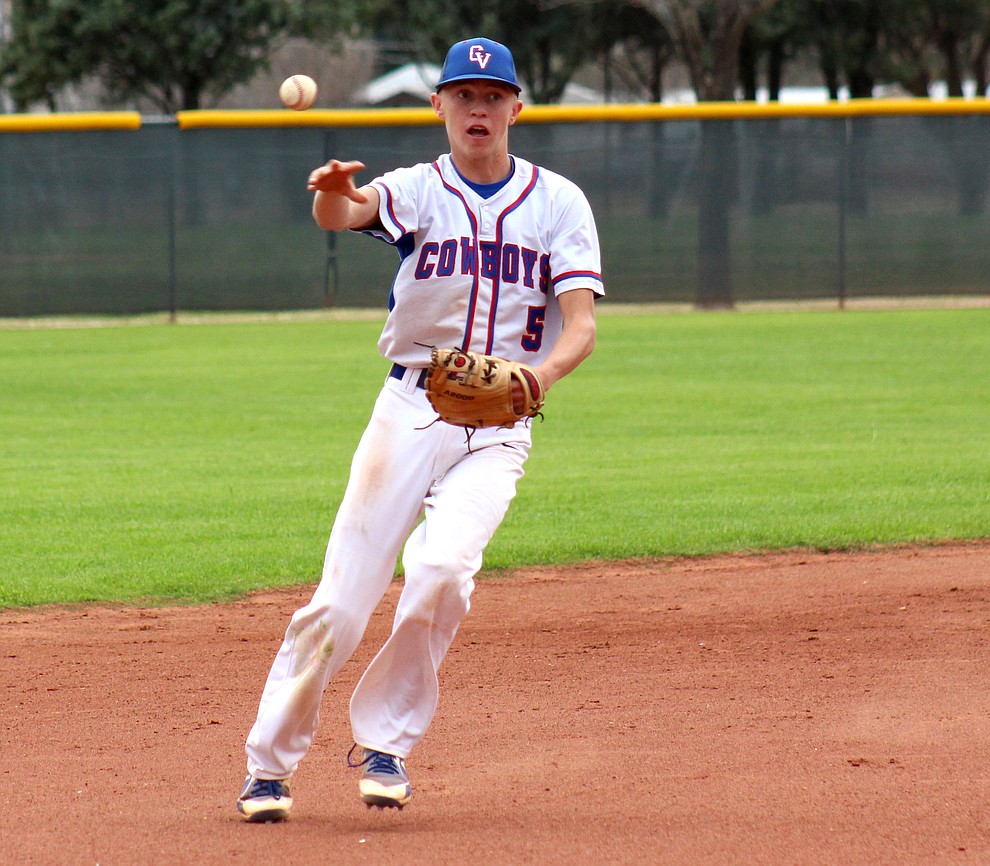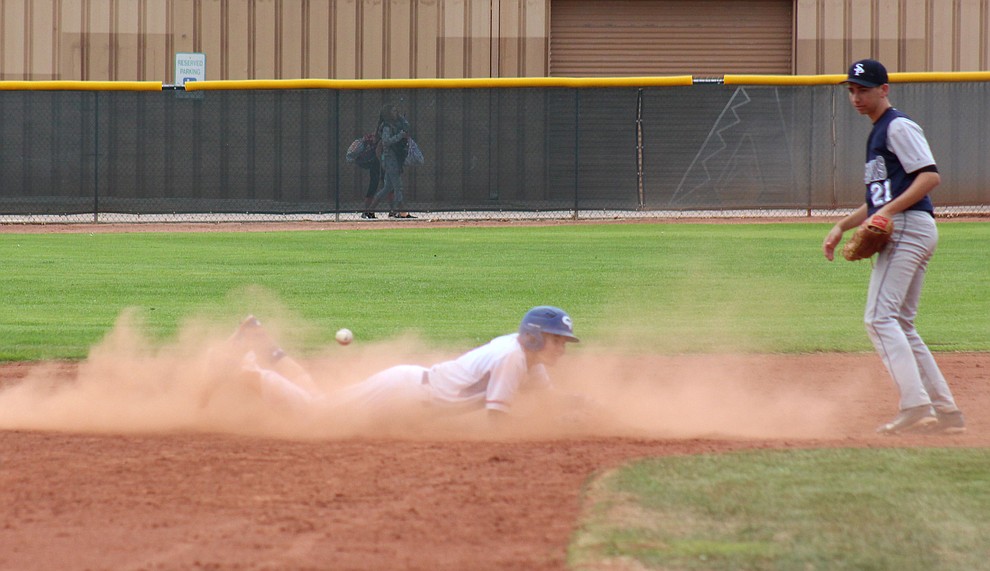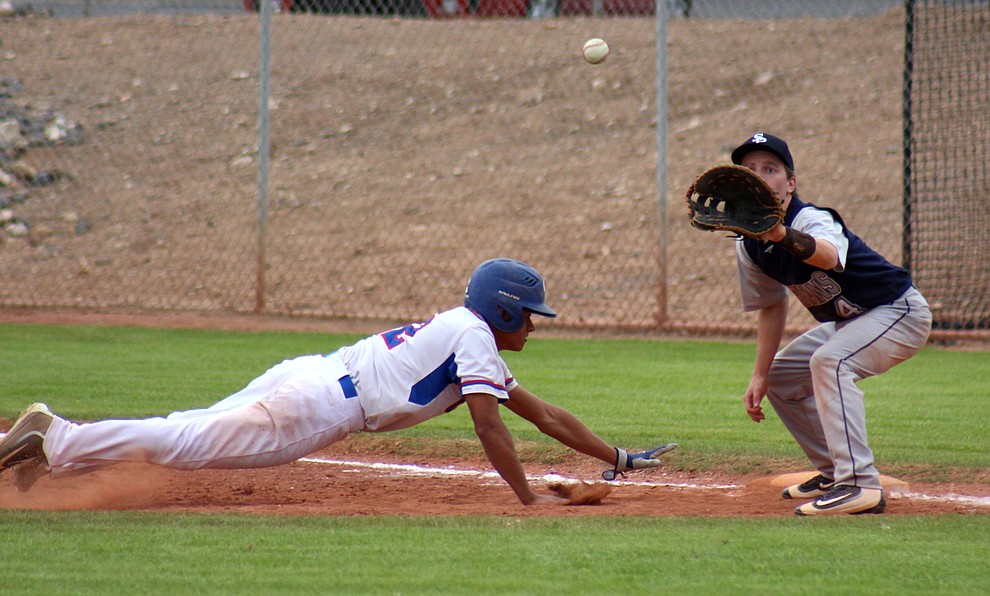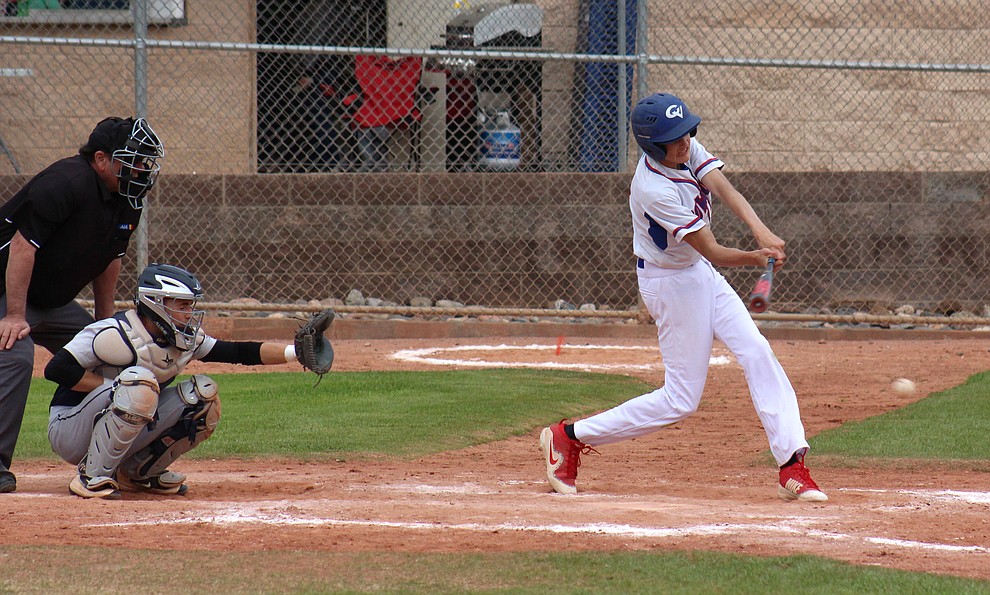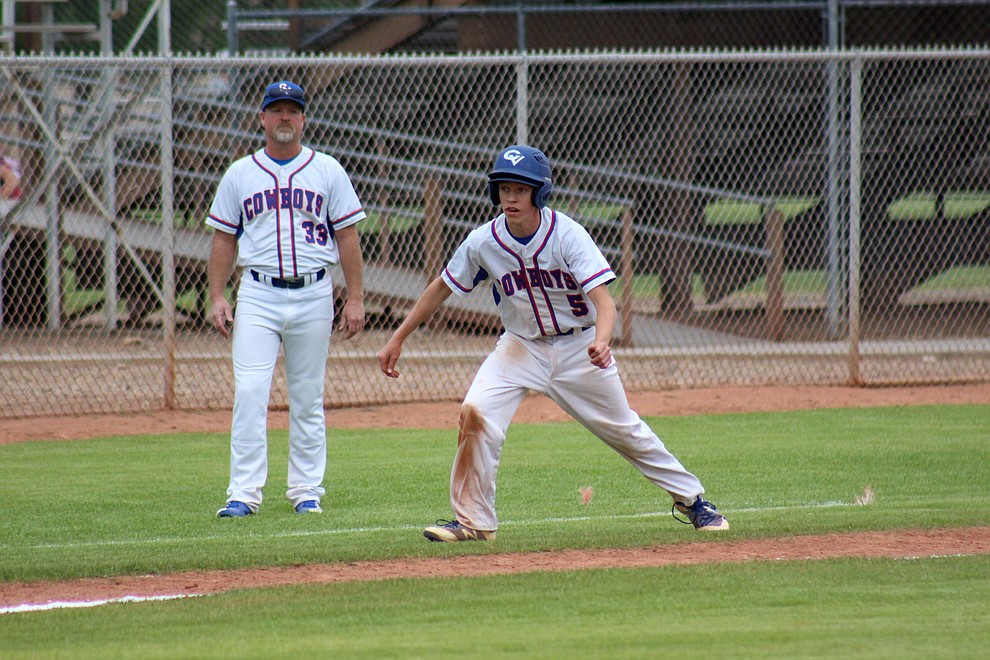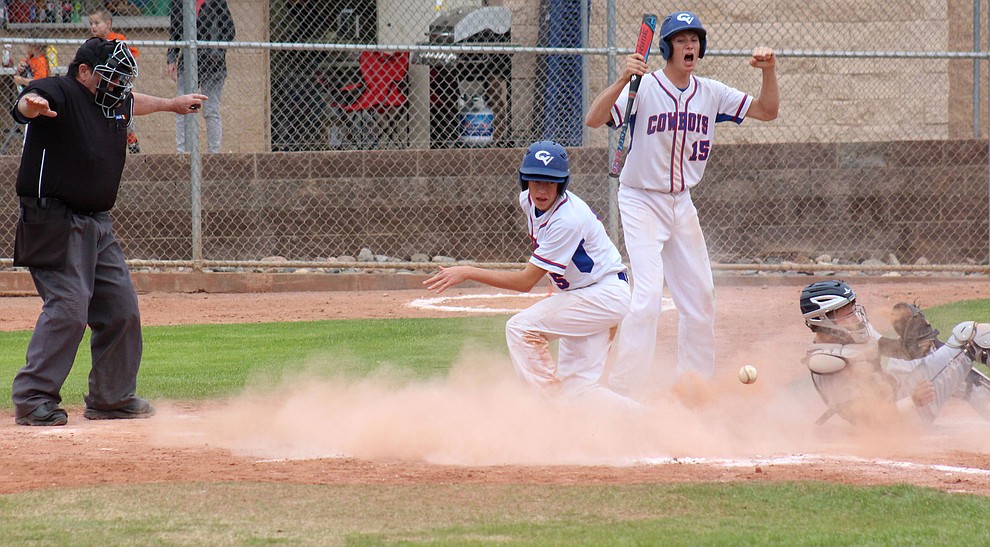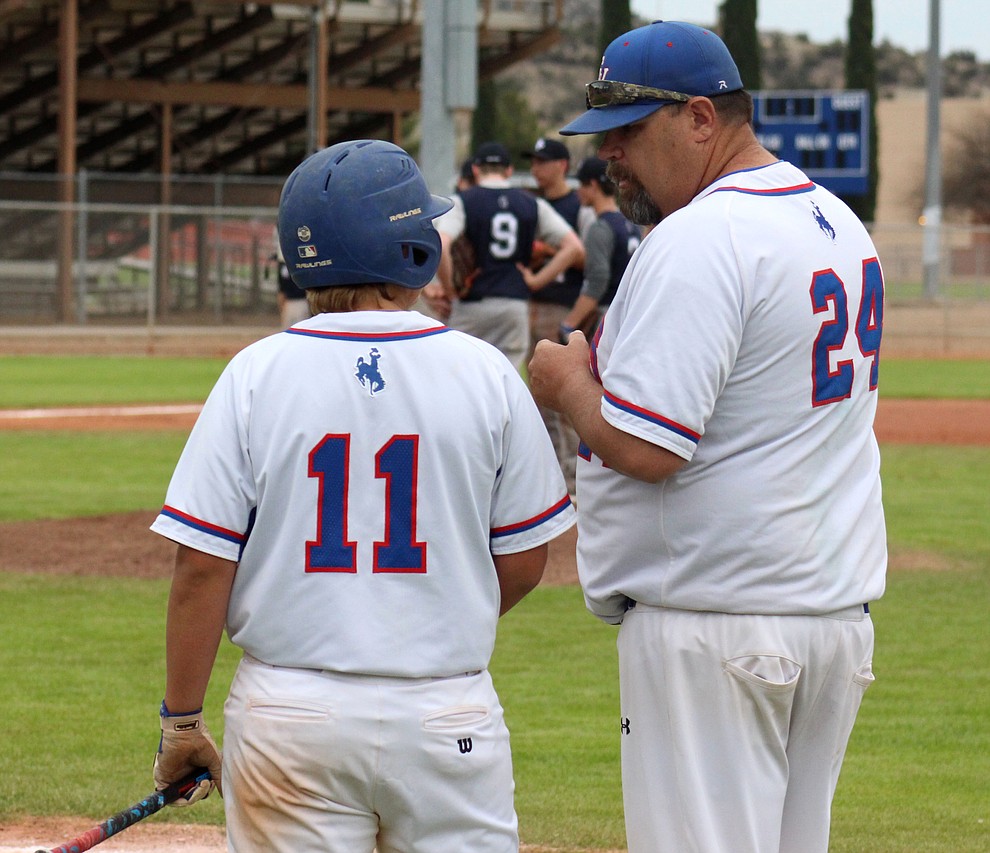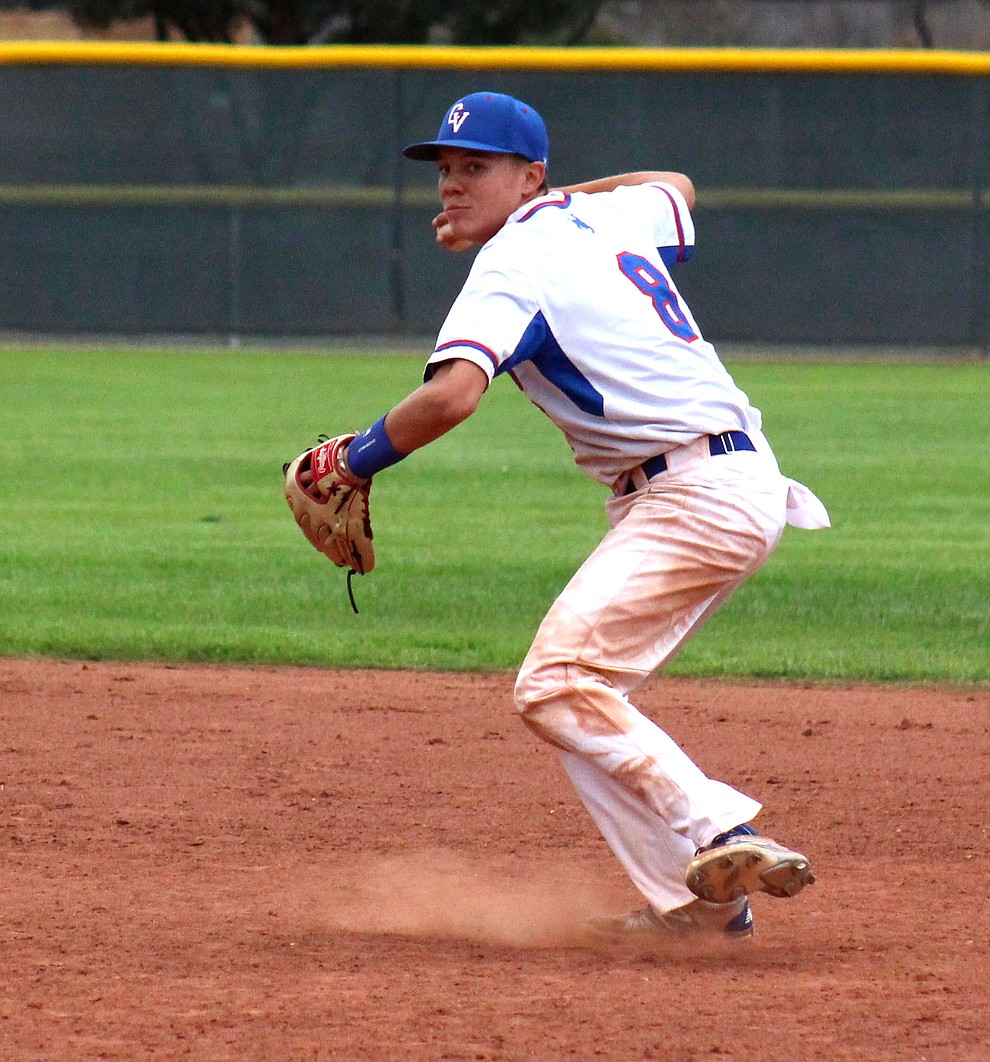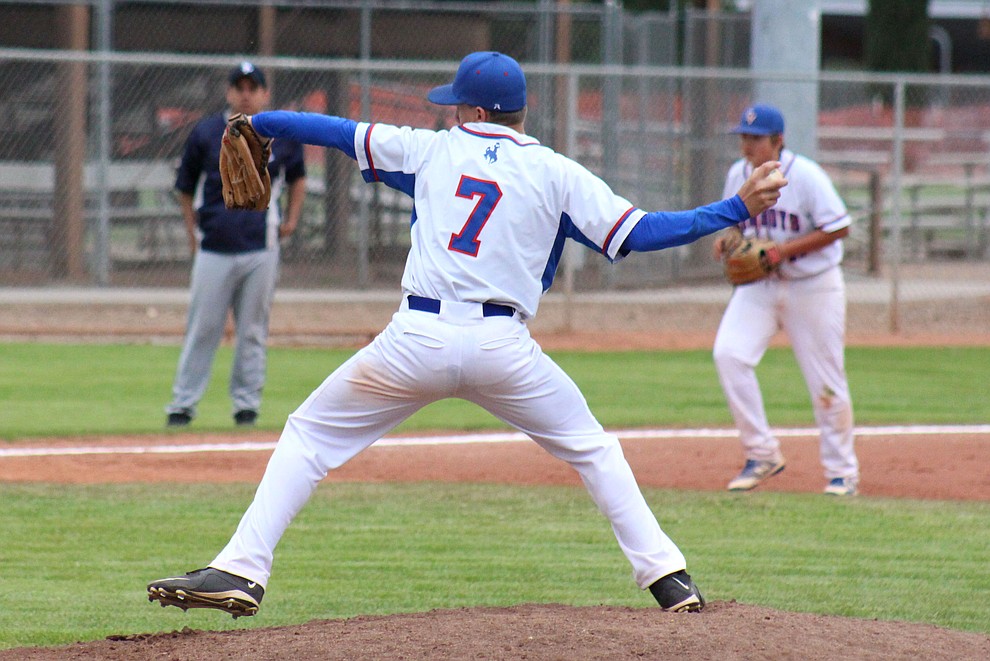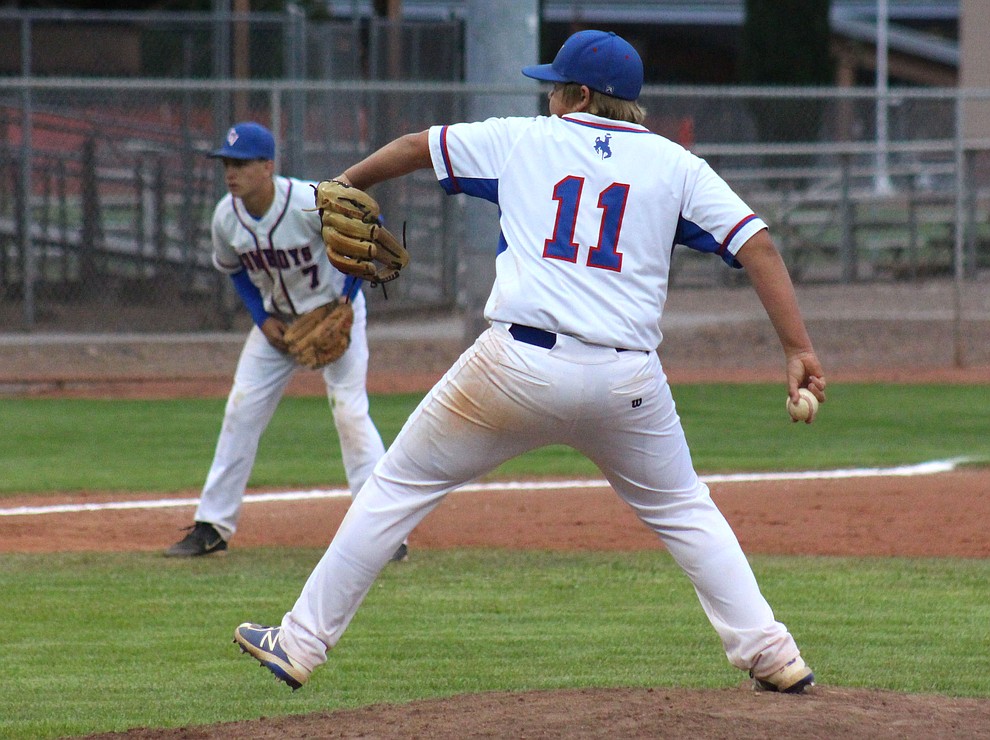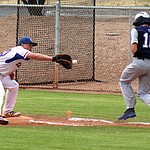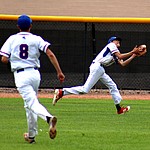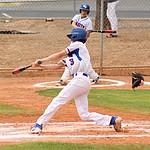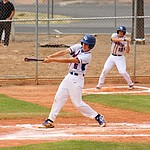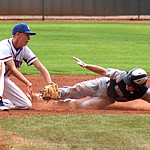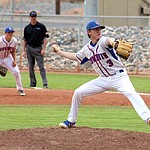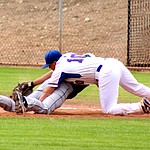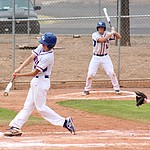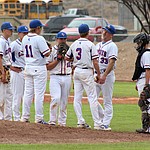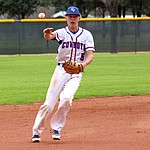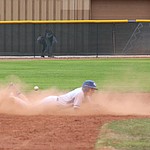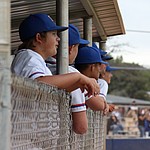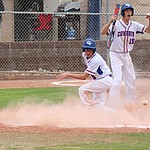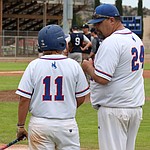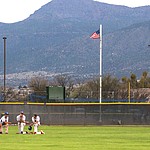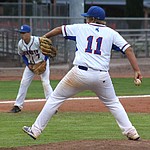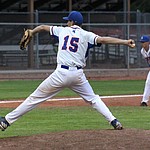 to come back from that," said freshman infielder/outfielder Mason Rayburn. "We just need to come out better next time and we just need to show up, we're coming out flat."
The win was SPA's third in a row.
"I think some of it went down to they watched him warm up and they decided they were better and that they were going to win," Davis said about the Cowboys and the Scottsdale Prep starting pitcher. "The guys went out on the field expecting to win instead of expecting to play to win and so hopefully today was a good lesson for us."
Rayburn said the game was a wake up call, especially after their narrow, 14-11 win over 1-10 Tonopah Valley on Tuesday,
Davis said they had a terrible last couple of games.
"They almost got beat by Tonopah in the same kind of mess," Davis said. "When they're leader's not on the field that's been carrying them all year, that hurts, that really does and we got a big hole in the outfield because we got two ineligibles that start. Best outfielder, best player. It makes it tough."
Rayburn and sophomore Wylie Howe each drove in a run. Junior Dawson McCune hit two doubles.
Rayburn hit an RBI double and then scored on a double steal.
"I was just trying to get there and just trying to I don't know, make the best effort I can and benefit the team," Rayburn said.
Up next for the Cowboys is the Glendale Prep on Tuesday at 4 p.m. at home. The game starts region play for the defending 2A Central champions.
"People need to be talking in the dugout, quit getting their heads down when they make errors, swing the bat, just make plays," Battise said. "Don't be afraid to play baseball."
More like this story
SUBMIT FEEDBACK
Click Below to: