Coconino takes rubber match from Mingus softball at State
Originally Published: May 3, 2018 1:19 p.m.
Mingus Union softball's rally came up just short against Coconino and their season came to an end at home in the first round of the state tournament.
The No. 9 Panthers beat the No. 8 Marauders 5-2 on Saturday.
"Obviously nobody wants to end their career with a loss, especially on a state tournament, so it kinda sucks, but I'll be honest, I gotta tip my hat to that team, they made some great plays (Saturday), they hit some balls that they should've hit when they needed to hit them, they beat us (Saturday) and they deserve to move on," Mingus head coach John Brown said. "We played well, we just didn't play well enough."
Coconino moved on to the second round, which started the double elimination stage of the tournament. They lost 8-3 to No. 1 Oro Valley Canyon del Oro on Tuesday.
It's the second straight season Mingus Union lost in the first round of the state tournament.
"It's tough and it hurts cuz we worked really hard and being a senior you know it's your last year here," Mingus senior pitcher/first baseman Kaycee Williams said. "All these girls are like my family and so it's just tough."
The Marauders jumped ahead 1-0 in the first inning when sophomore catcher/outfielder Jasmine Shults hit an RBI. However, in the third inning, Coconino took the lead off of a three run home run.
"We hit the ball (Saturday) and they made great plays, they had four plays that were just outstanding. Offense wins the game, they hit some home runs, but their defense saved them," Brown said.
Mingus Union responded with a solo home run by senior Nikki Zielinski in the fifth but in the seventh Coconino junior pitcher Kaitlyn Snopek helped her own cause with a two-run home run with two outs.
"I should've put them more on the corners but they were where I wanted them to be, they were just really good hitters and sometimes it just doesn't go my way," Williams said.
Photo Gallery
Mingus Union Softball Coconino State Playoffs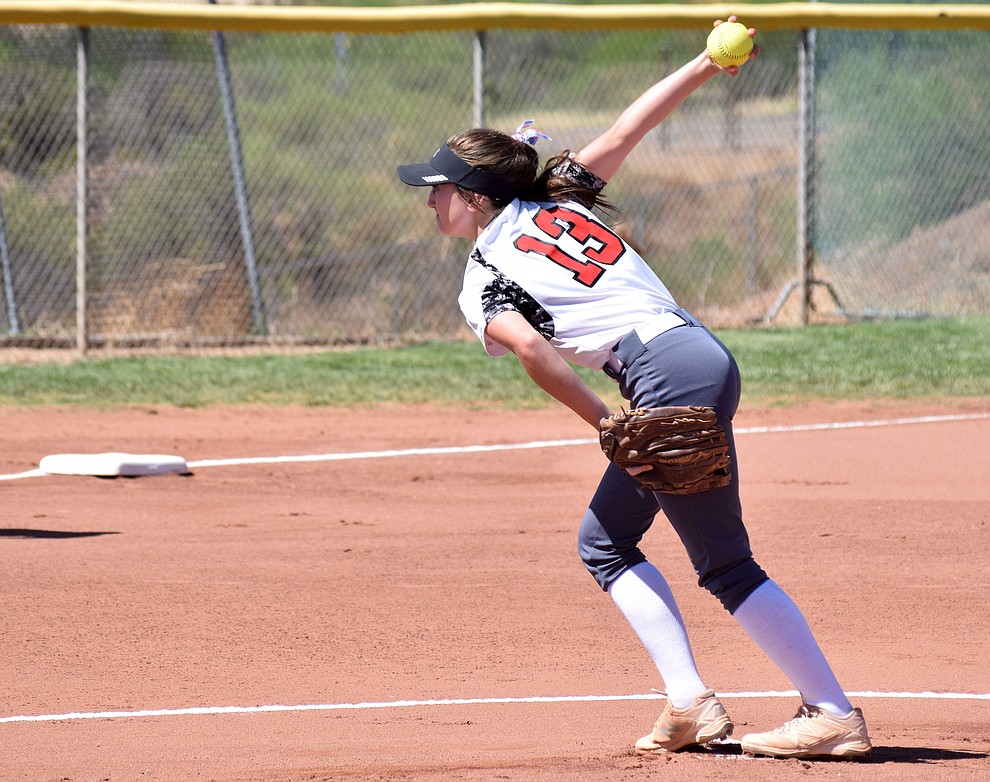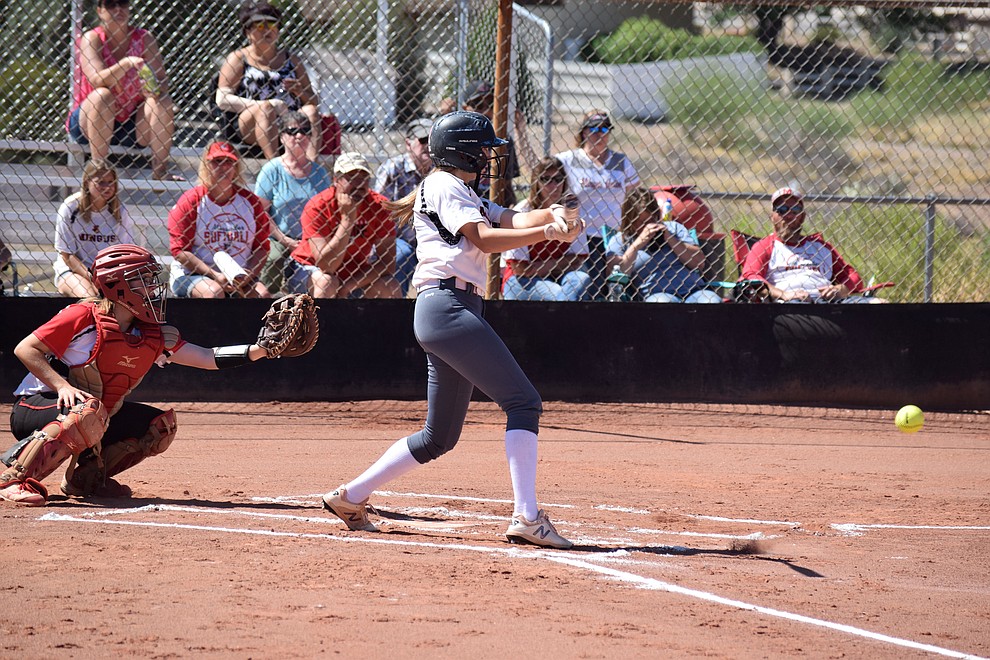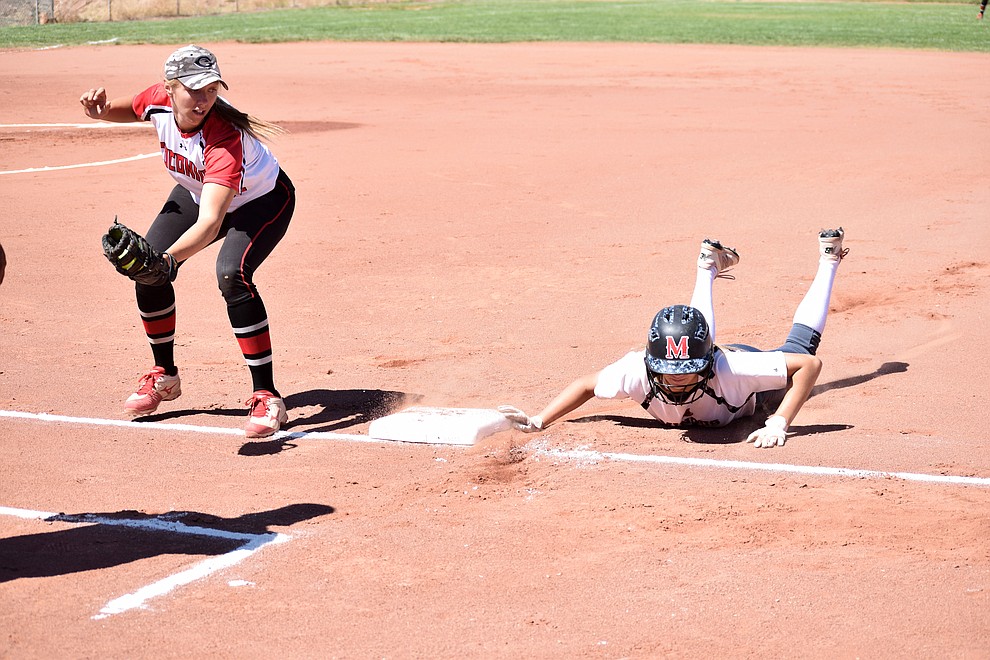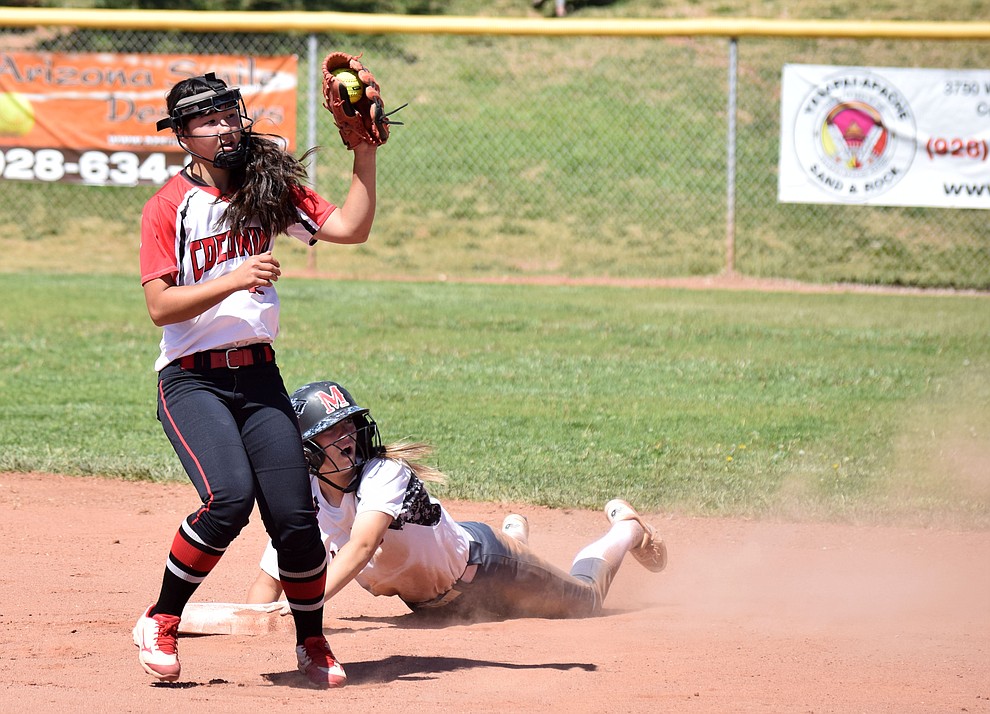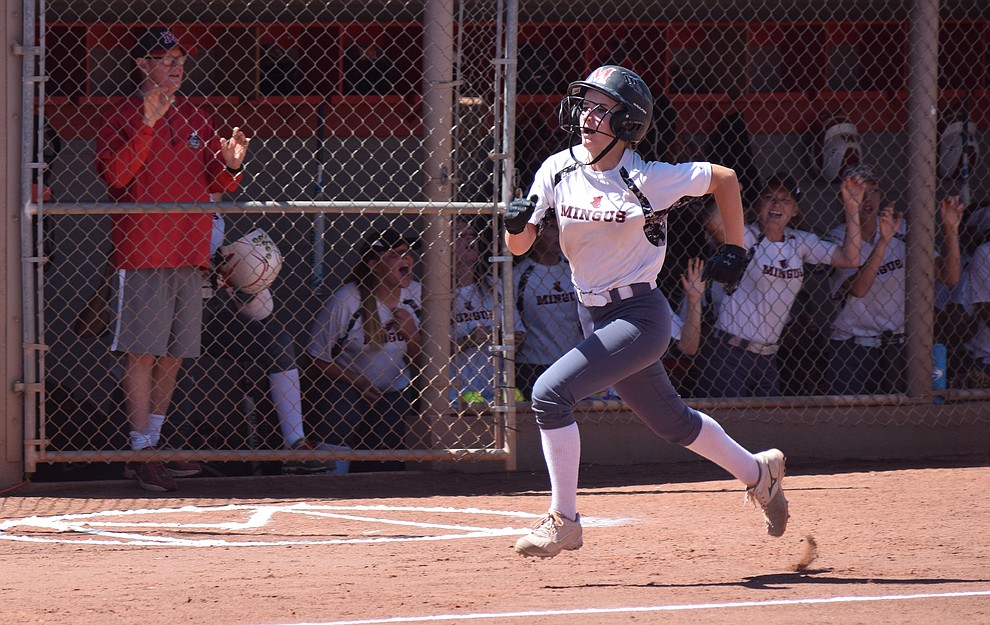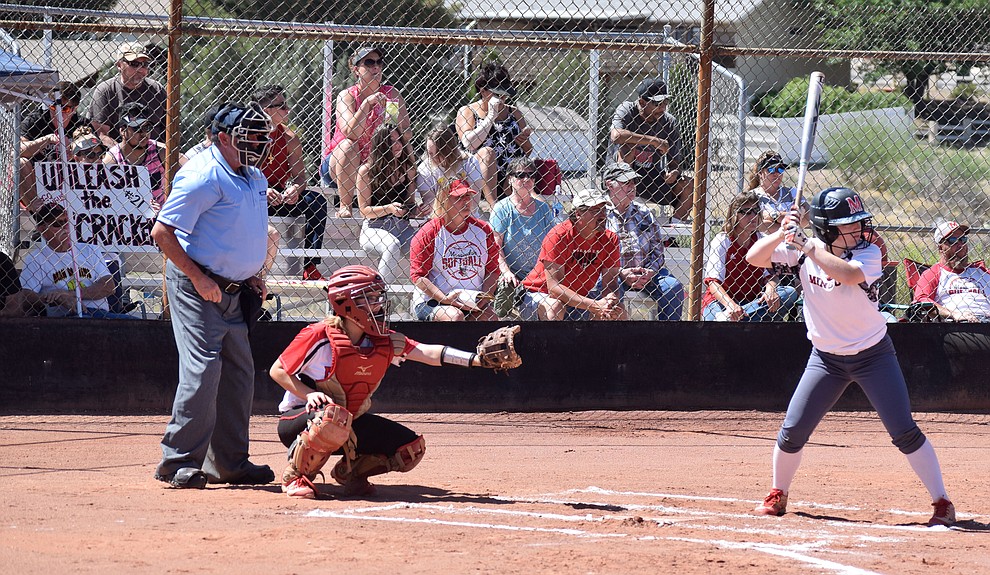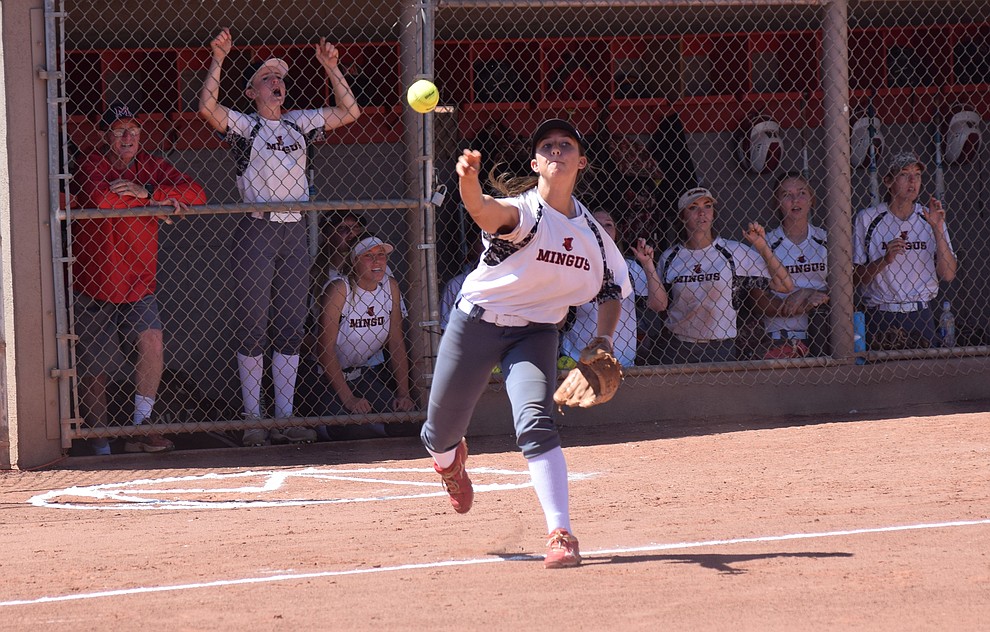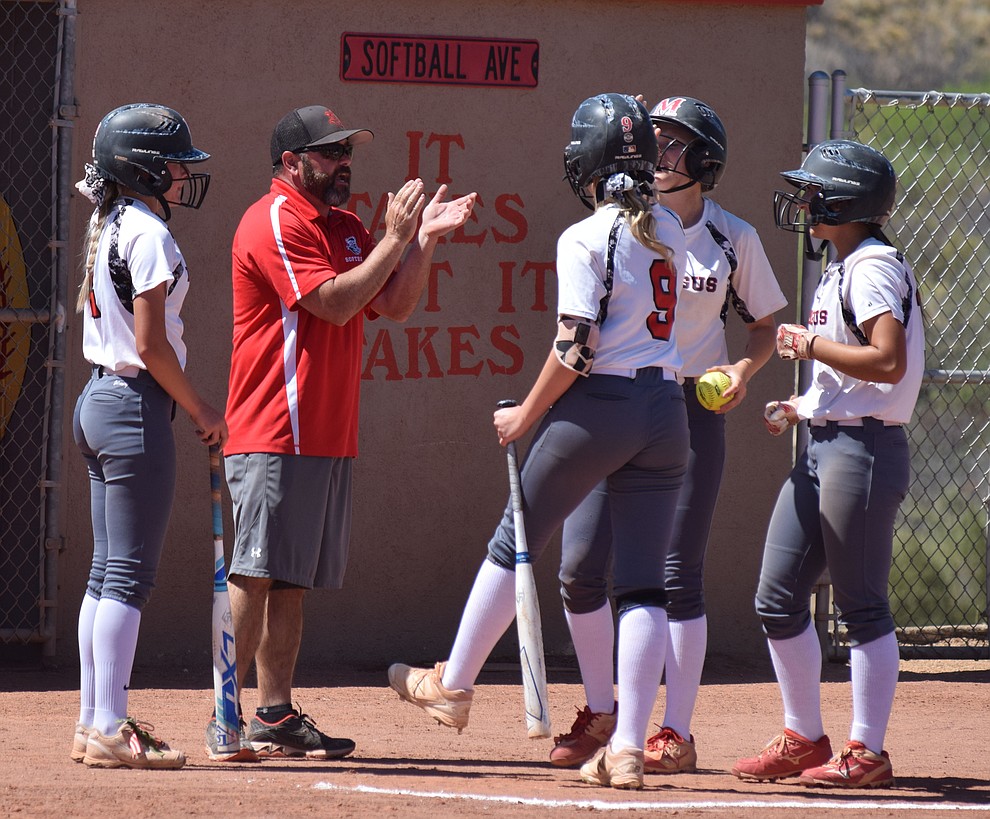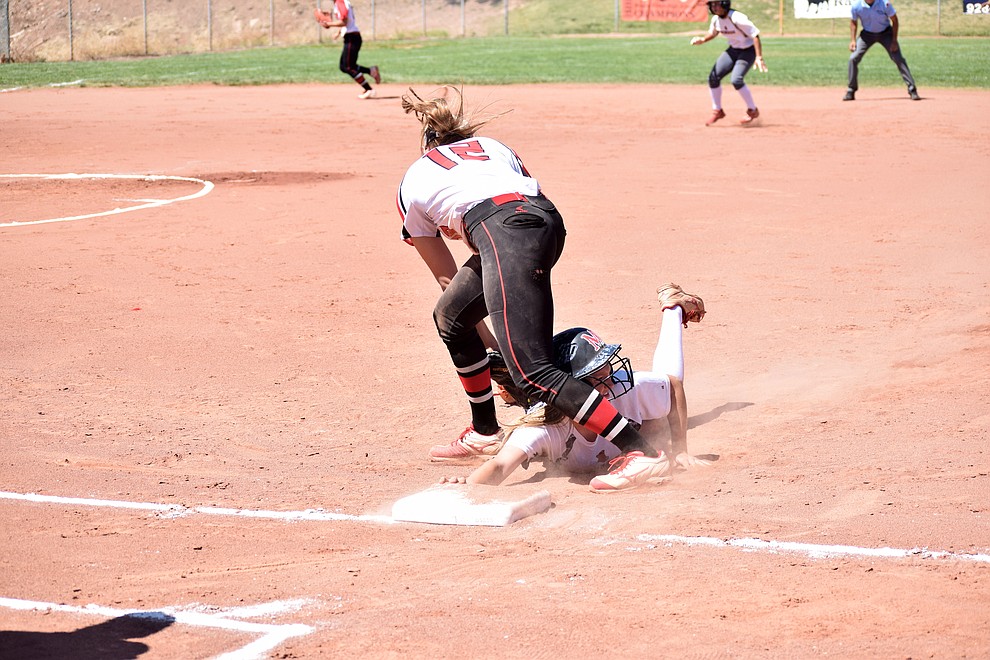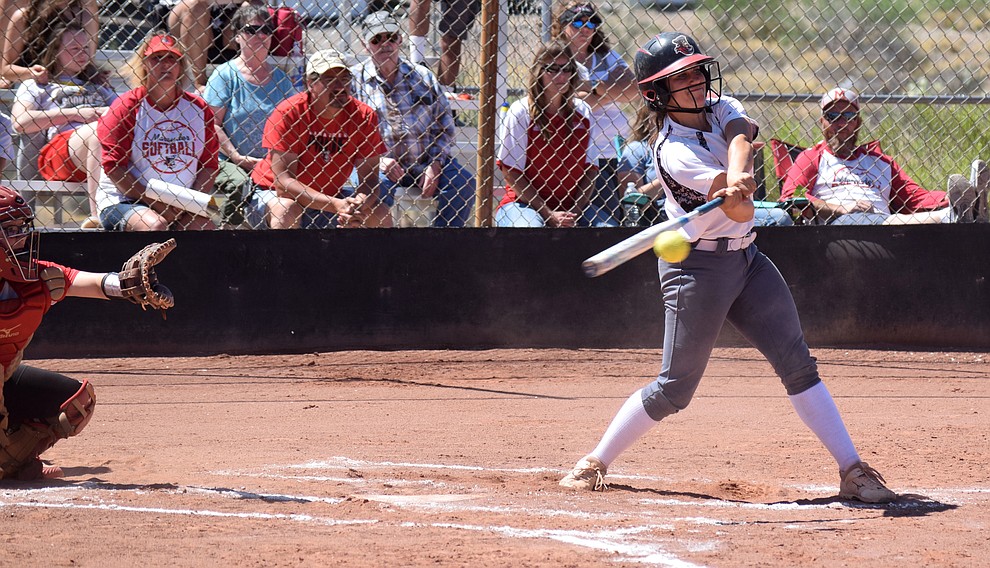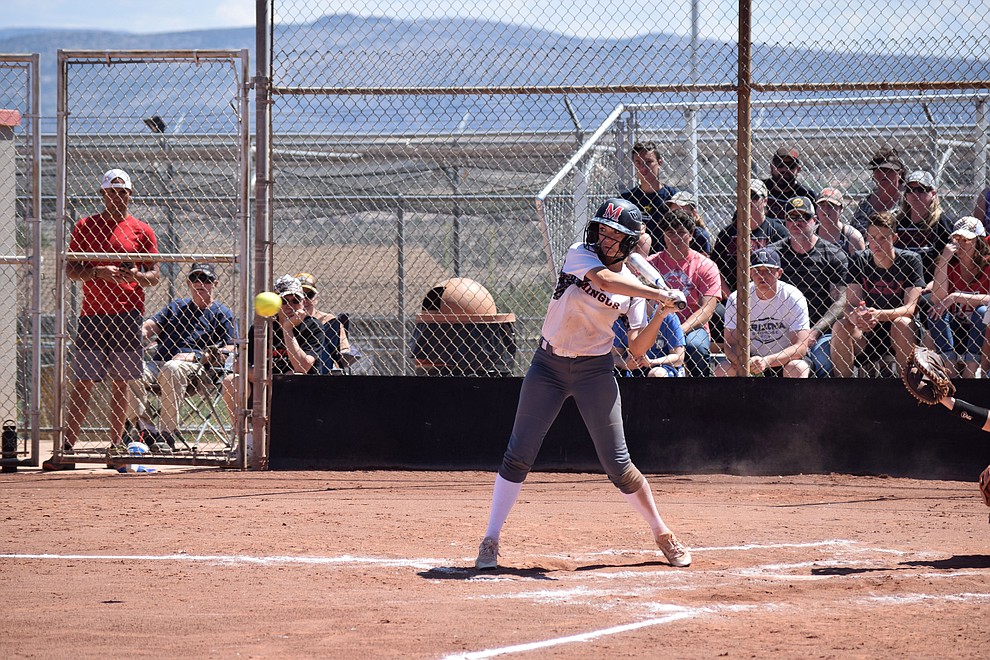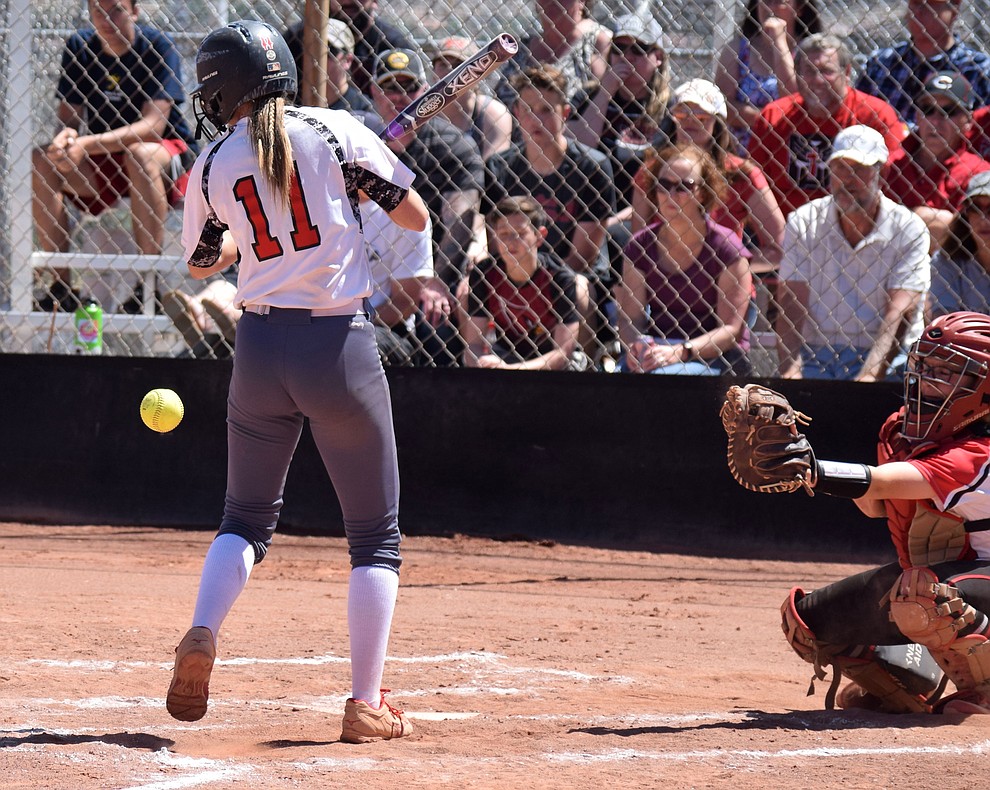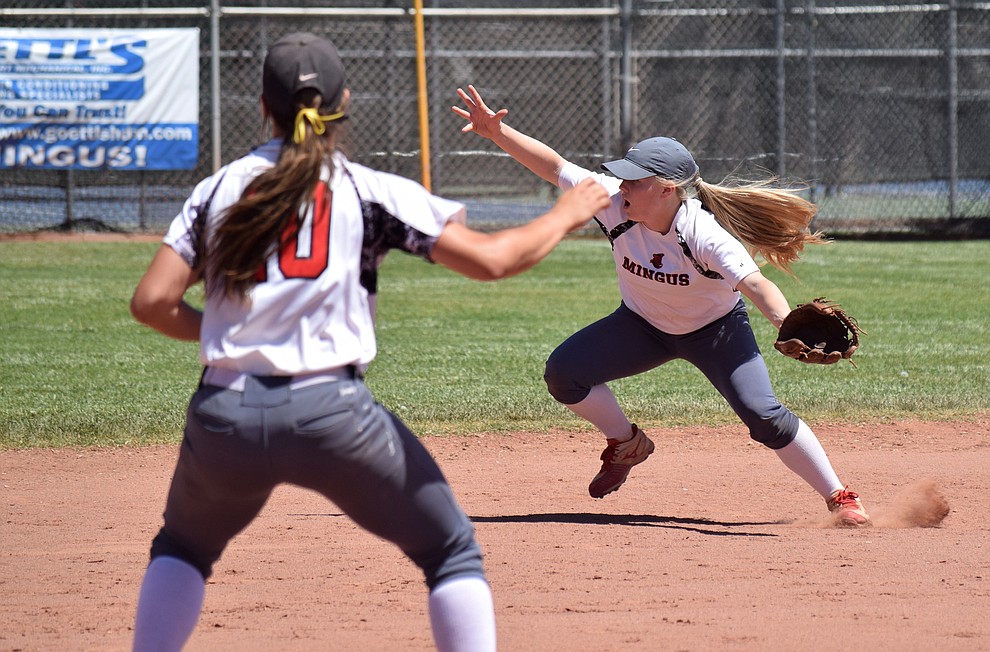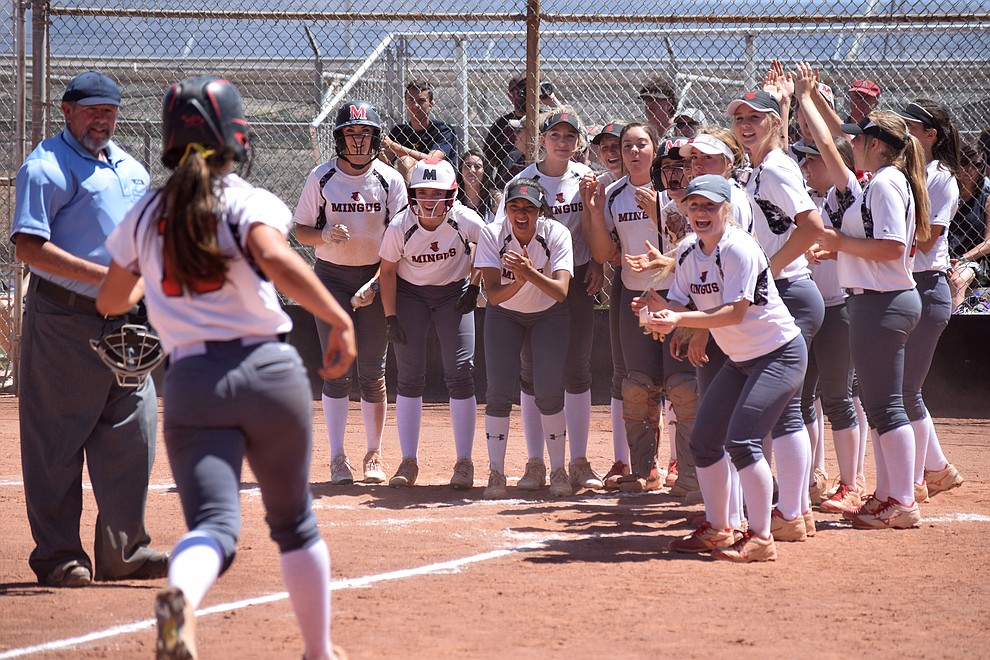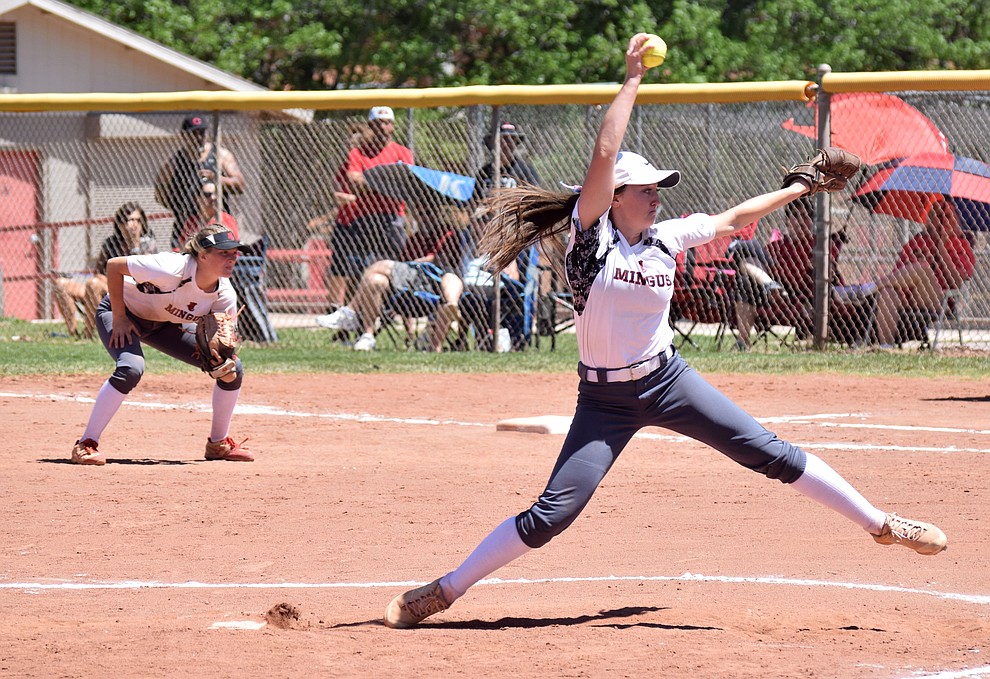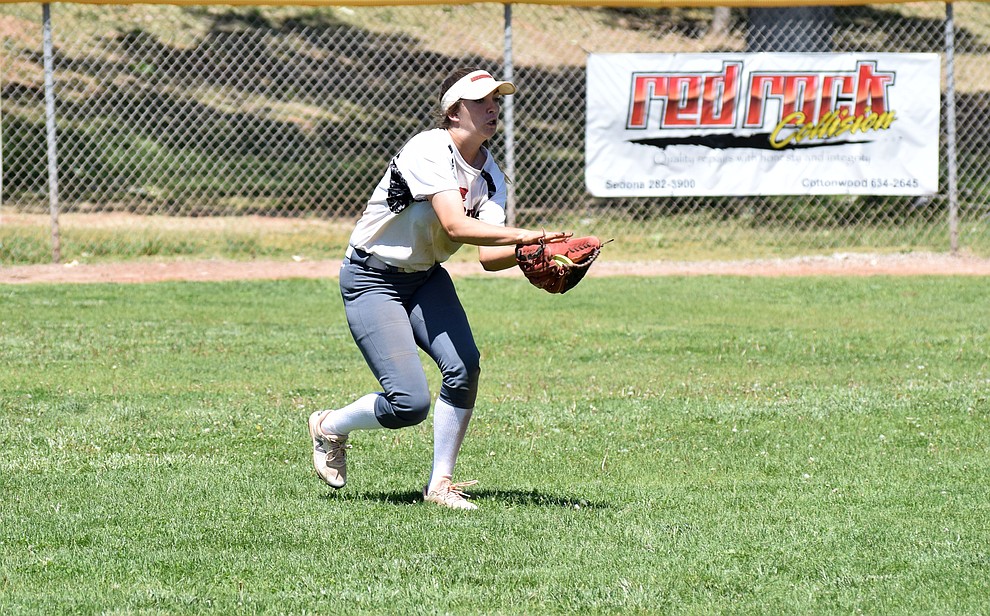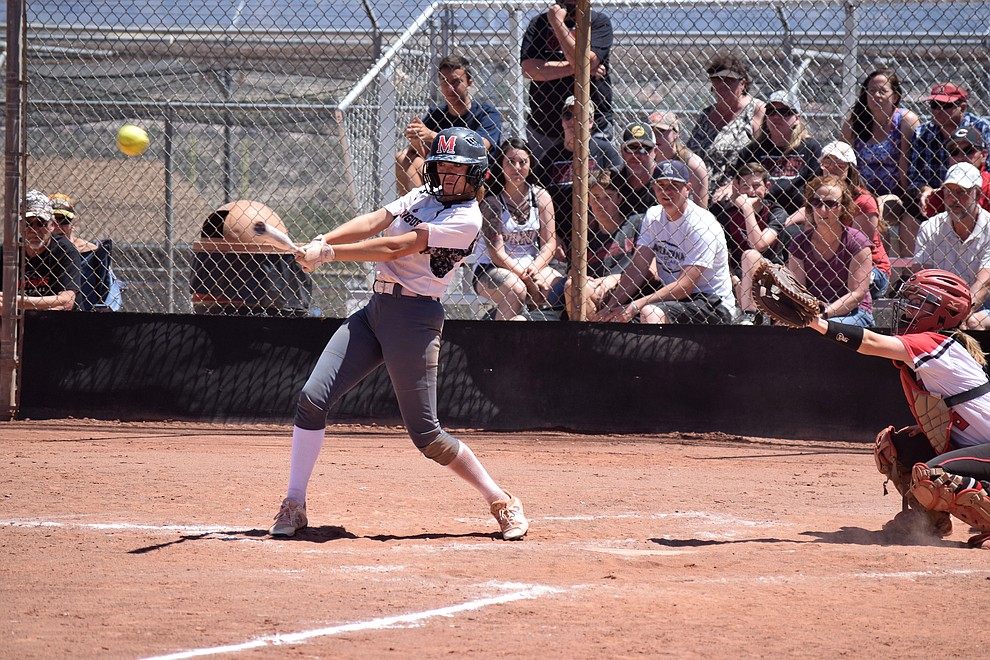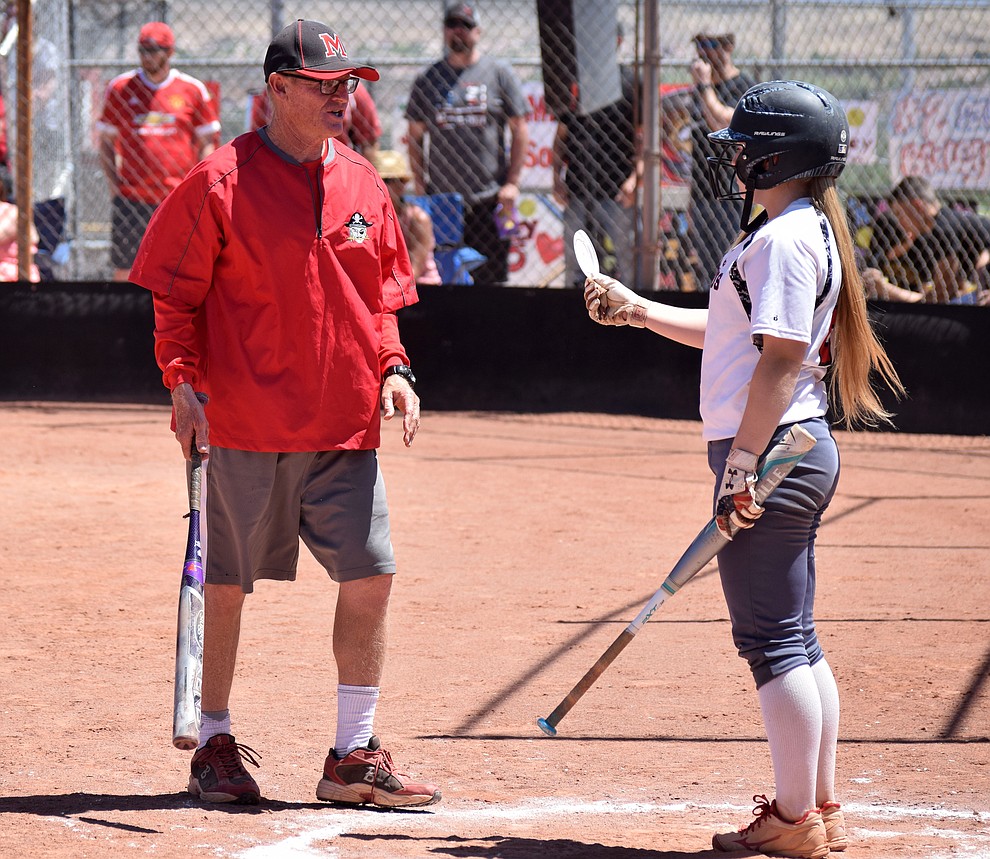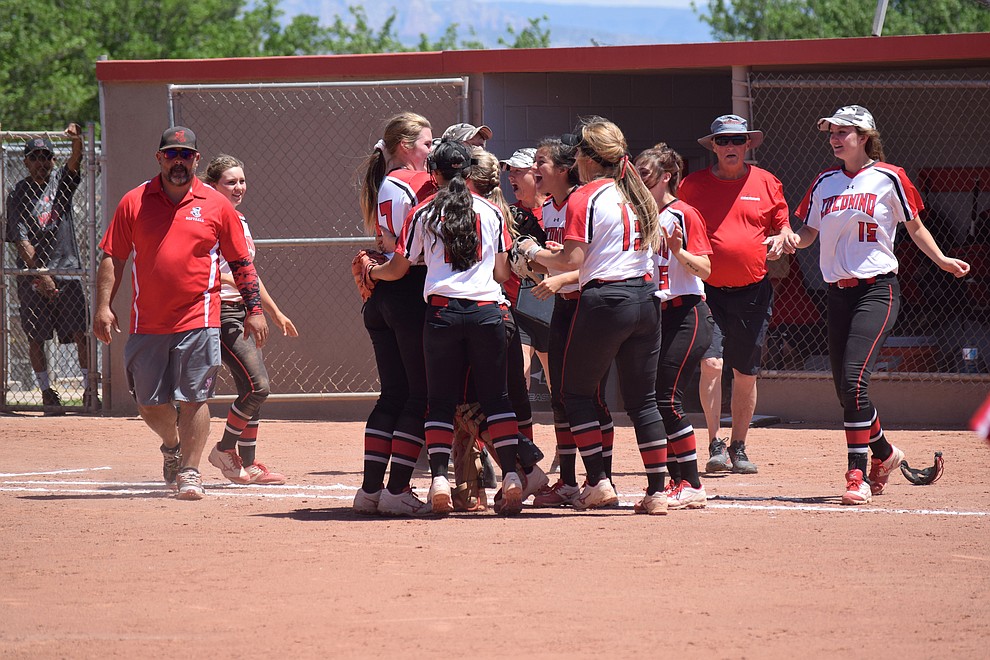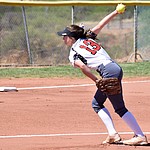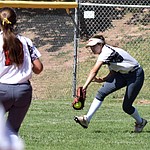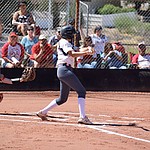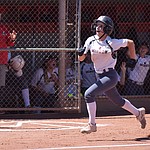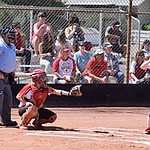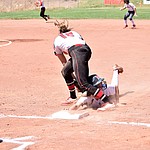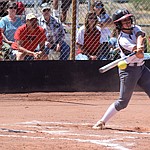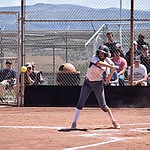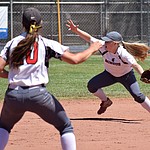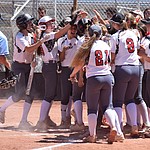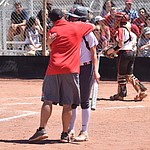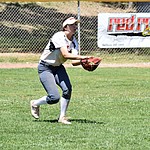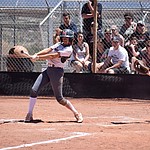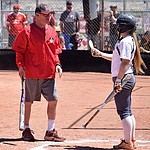 Although it was windy, Brown and Williams said they didn't think that led to the thing homers.
"Most of those home runs those girls have hit them before, they're good hitters," Brown said. "We pitched well and they just found a way to hit the ball well, it is what it is."
The Marauders didn't let the second Panther home run deter them though, bringing the tying run to the plate in the bottom of the seventh.
"This team (Saturday) was electric, their energy was insane, I mean you could feel it, you could taste it, they gave everything they had, they left everything on the field, so to come in the seventh inning with an opportunity to tie the game, you can't ask for more than that, so I think they played well, I'm proud of them," Brown said.
According to the Arizona Daily Sun, Snopek's 12 strikeouts was a season high. The Marauders stranded nine runners on base.
"It's very frustrating for us, offense is our key, so when we come up with those opportunities, we need capitalize on them, those nine runs make a huge difference in that score on the scoreboard," Brown said.
The Panthers' victory was the rubber match of an unusual season series. Mingus Union won the first game between the two 5-3 in Flagstaff on Apr. 3. Then on Apr. 5 in Cottonwood, Coconino won, also by a score of 5-3.
Brown said there are positives and negatives to playing a familiar foe in the tournament.
"It has a good and a bad, I mean you do have a history and the fact that the last time we played them we lost a close game, here, plays into it a little bit but sometimes when you play a team that you don't know anything about, you tend to make them better than they are just because you don't know anything about them, so I had some good information on this team, we knew how to pitch to them, we knew how to play them, they just came out and played better (Saturday)," Brown said.
Mingus Union finished the season 22-9, 12-5 in the conference and 9-3 in region play, good enough for second place.
"A successful season all the way around," Brown said. "I mean we've got a couple things that the girls can learn from, winning those close games where they feel like maybe they don't deserve to win, but figuring out that they do and they put in a lot of work and they do deserve it. But the fundamentals are there, so I think it was a successful season, I'm proud of the girls."
After going 6-20-1 in 2016, the Marauders made the state tournament in back to back seasons and finished in the top eight after the regular season, earning a home playoff game. Mingus Union last hosted a state tournament game in 2010.
"I'm really proud of how far we've come, especially from two years to last year, like every year we've just gotten better and grown and this year we really all just came together and everybody did their part and if somebody was down, everybody else just picked them up," Williams said.
Brown said future is bright for the Marauders.
"We give up a couple of tough seniors this year, but for the most part this group stays together and they inherit some really good young talent next year and it just continues to flow," Brown said. "There's a lot of good summer programs out here that produce a lot of good softball players and they're all coming up next year and then the year after that, the year after that, so I think you'll see Mingus softball is going to be a force for years to come."
The Marauders lose five seniors: Zielinski, Williams, outfielder Bailey Brown, outfielder Sonya Saucedo and utility player Mattie Bollen.
"We're going to come out next year and try and do out best again to get farther," Shults said. "We're going to miss Kaycee and Nikki and all the rest of the seniors that help us but we're going to try and go out and get better."
SUBMIT FEEDBACK
Click Below to:
More like this story