Camp Verde softball finishes second in state
No. 2 Cowboys fall to No. 1 and defending state champion Benson in title game at ASU
Originally Published: May 10, 2018 3:27 p.m.
TEMPE — Camp Verde High's comeback and state championship bid came up just short against defending state champion Benson.
The No. 1 Bobcats beat the No. 2 Cowboys 7-3 on Tuesday at Farrington Stadium at ASU to win the 2A state championship.
It was Camp Verde's second runner up finish at state in the last three years.
"I've been here twice and I haven't won it yet, so that's what I want to do next year, come back and win it," said CV junior third baseman Tyra Smith.
The Bobcats jumped ahead 7-0, including 3-0 in the first inning as the Cowboys settled in. Benson scored a pair of runs in both the third and fifth innings.
"Nerves were definitely a big part of the game, this isn't how we came to play but hopefully we can come back next year better and stronger than we were this year," said CV sophomore pitcher Jacy Finley.
Photo Gallery
Camp Verde Softball State Championship Game 050818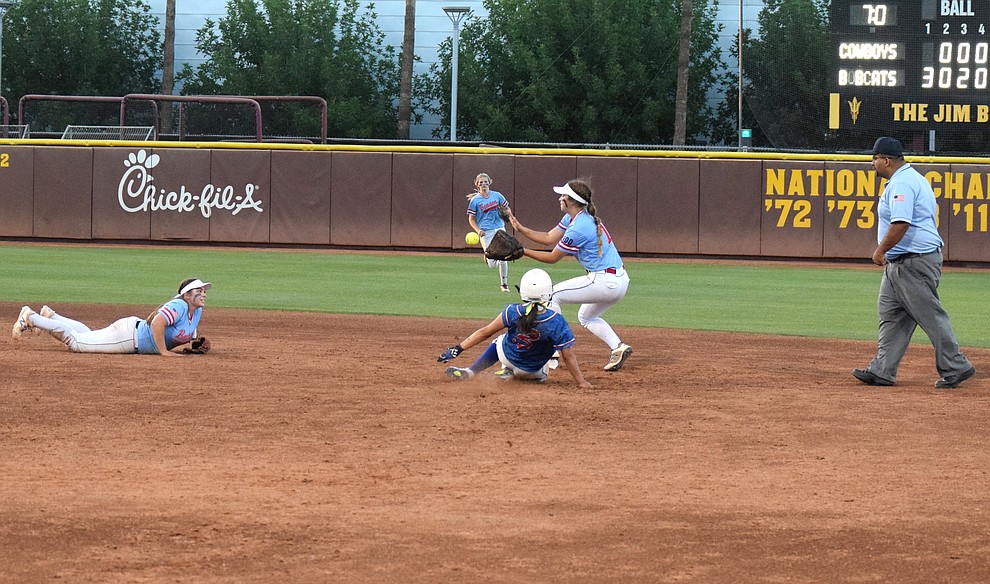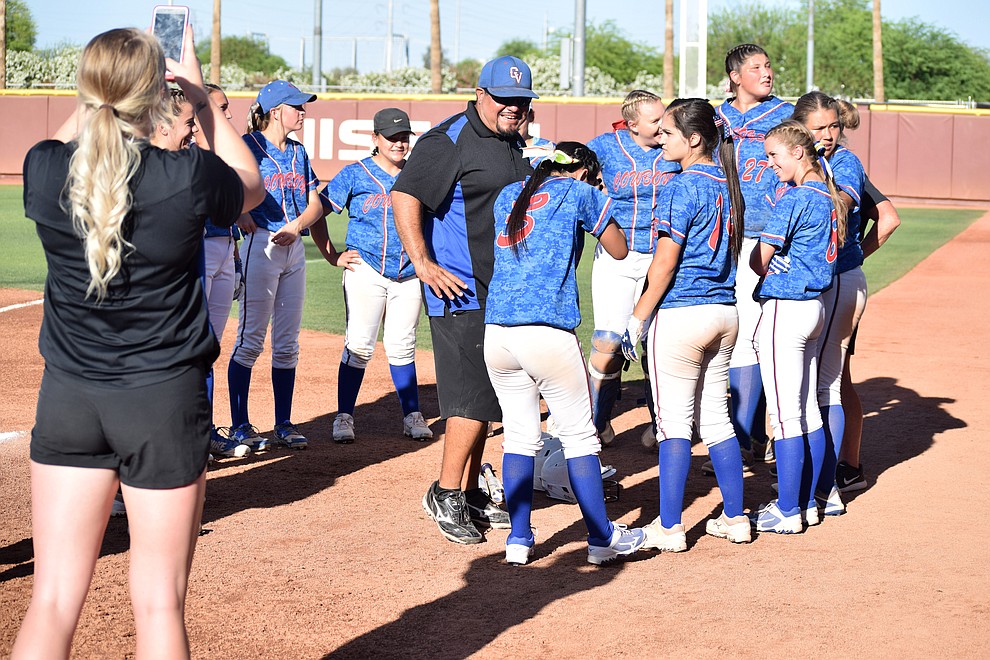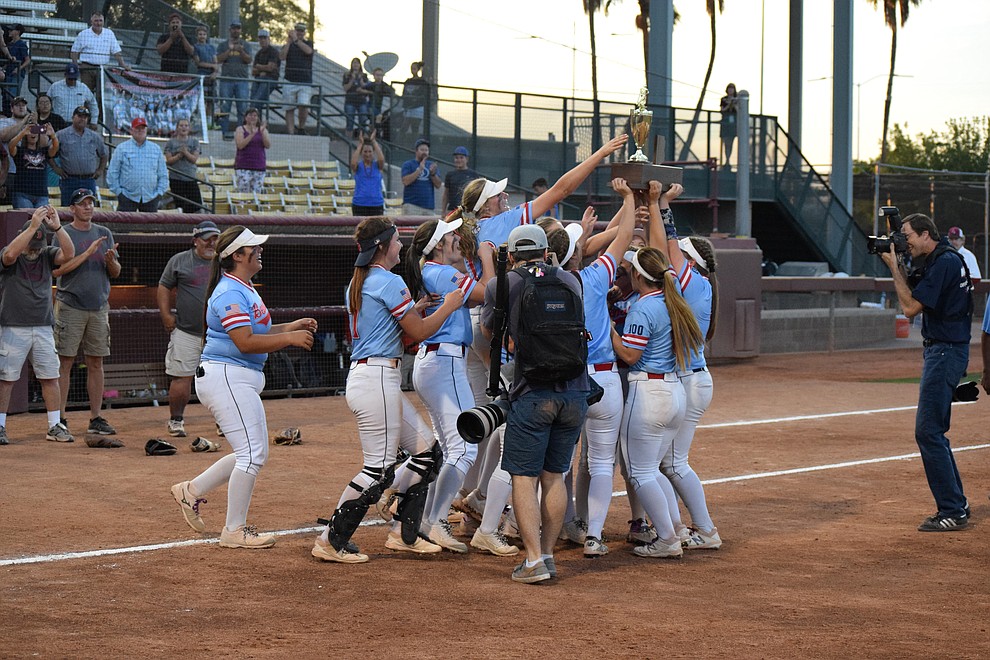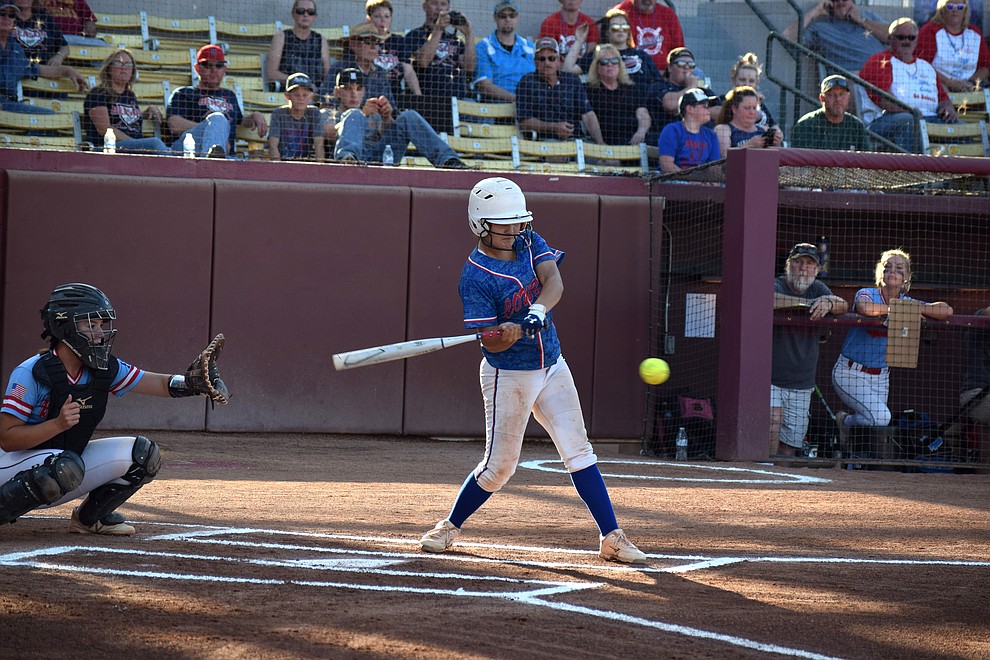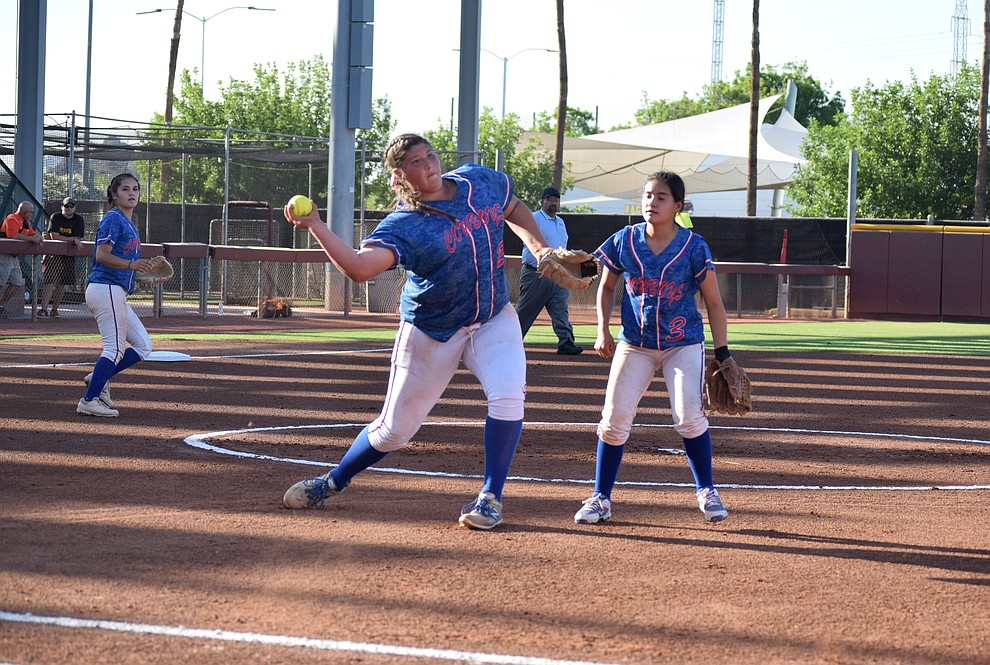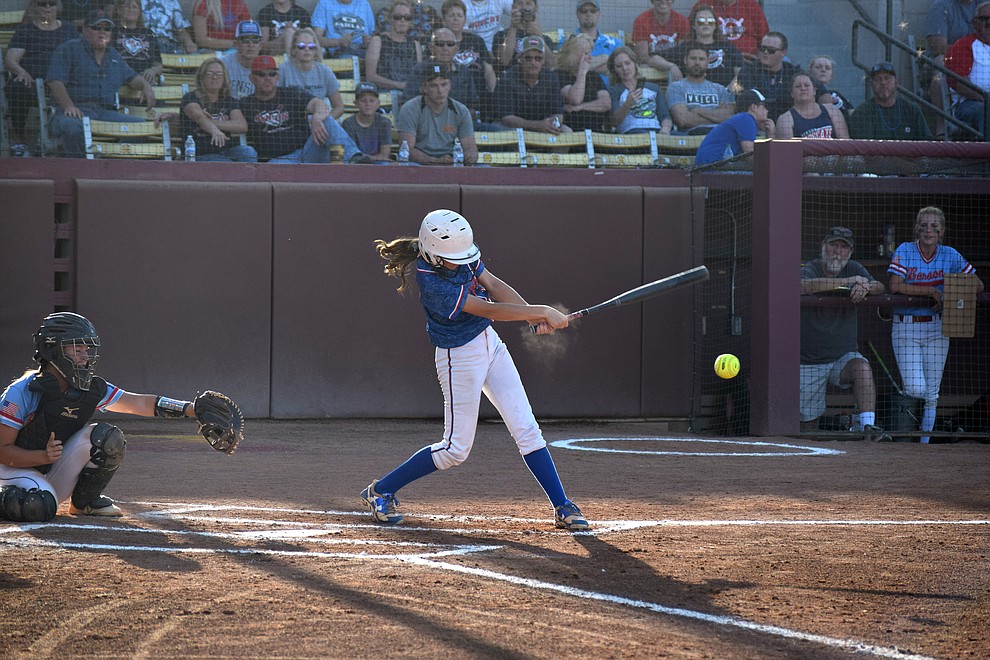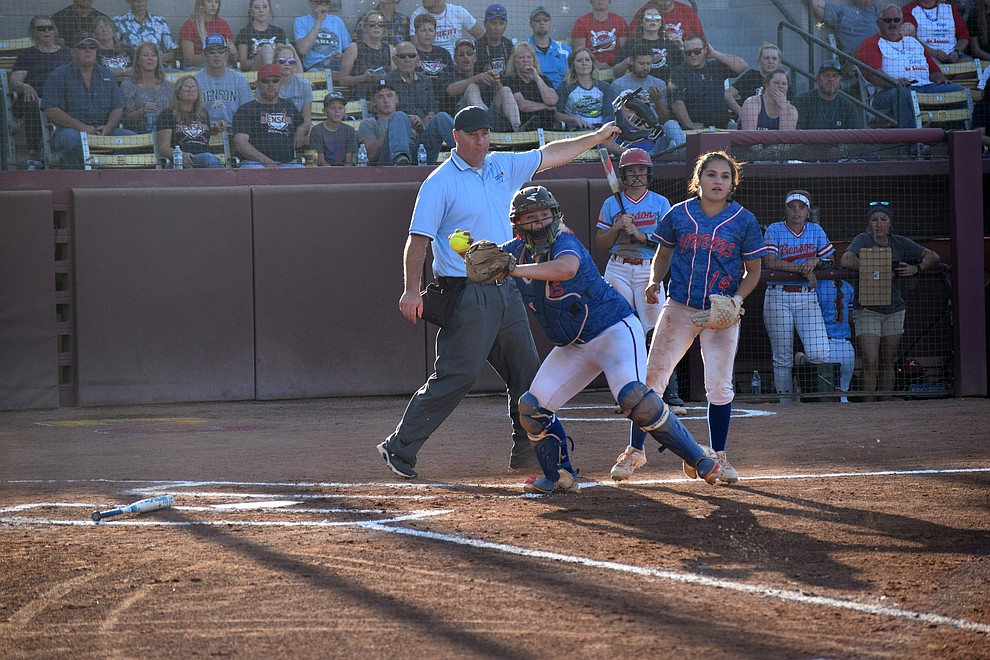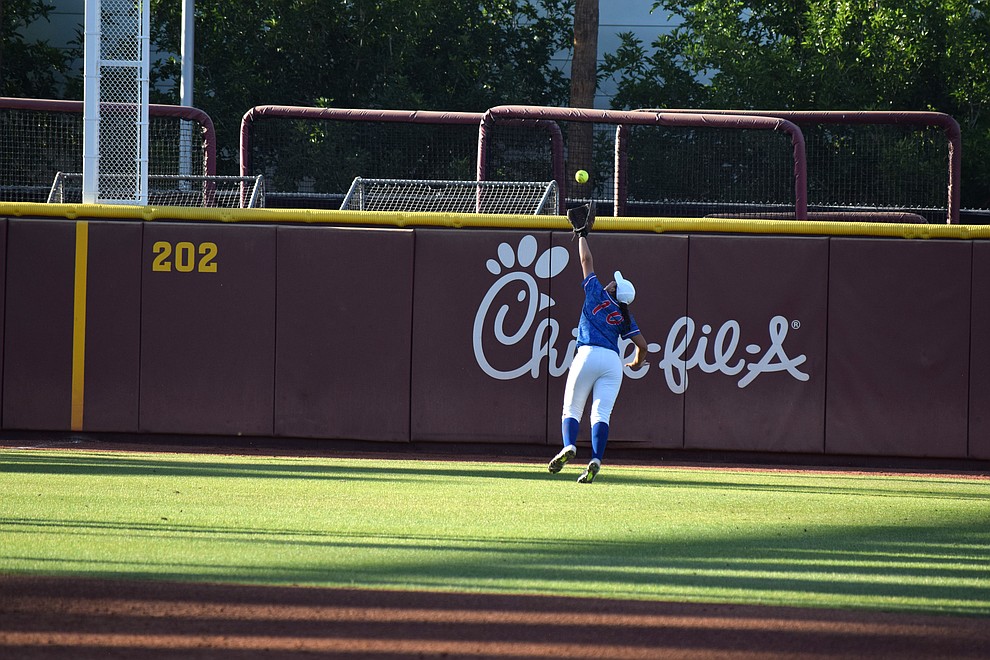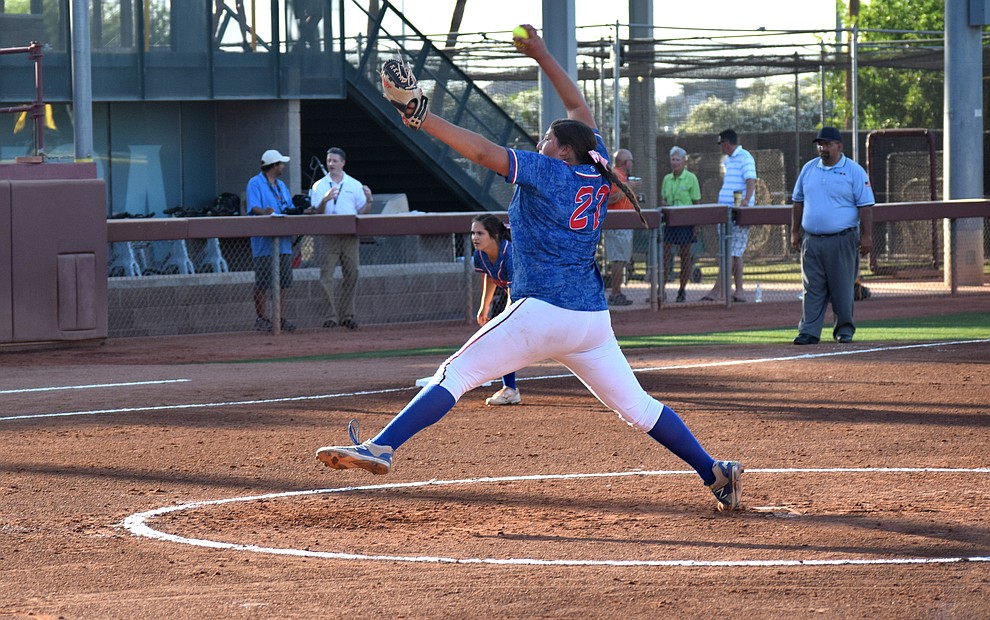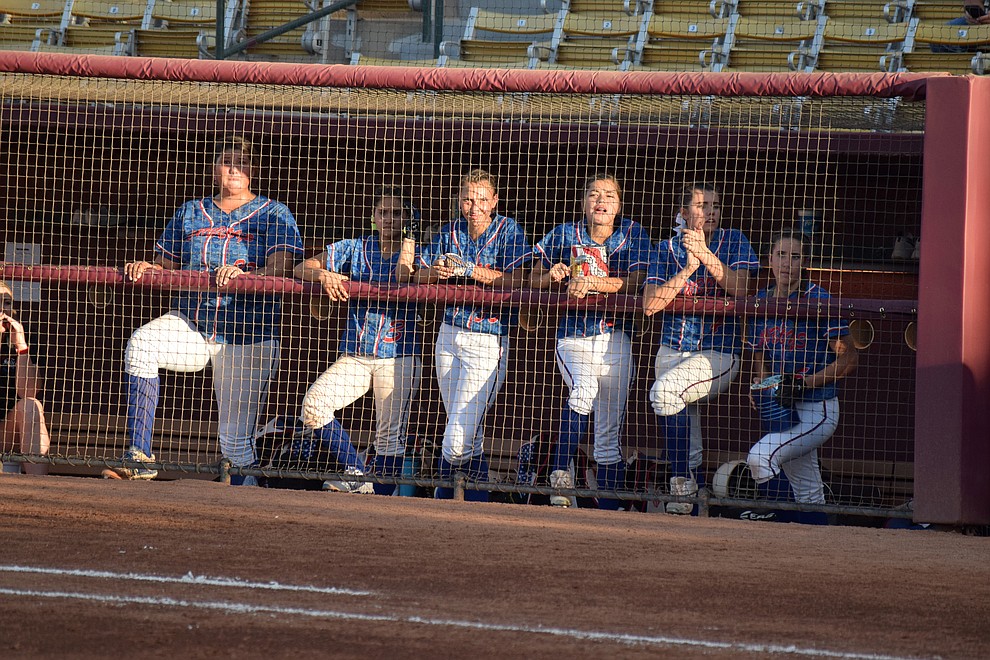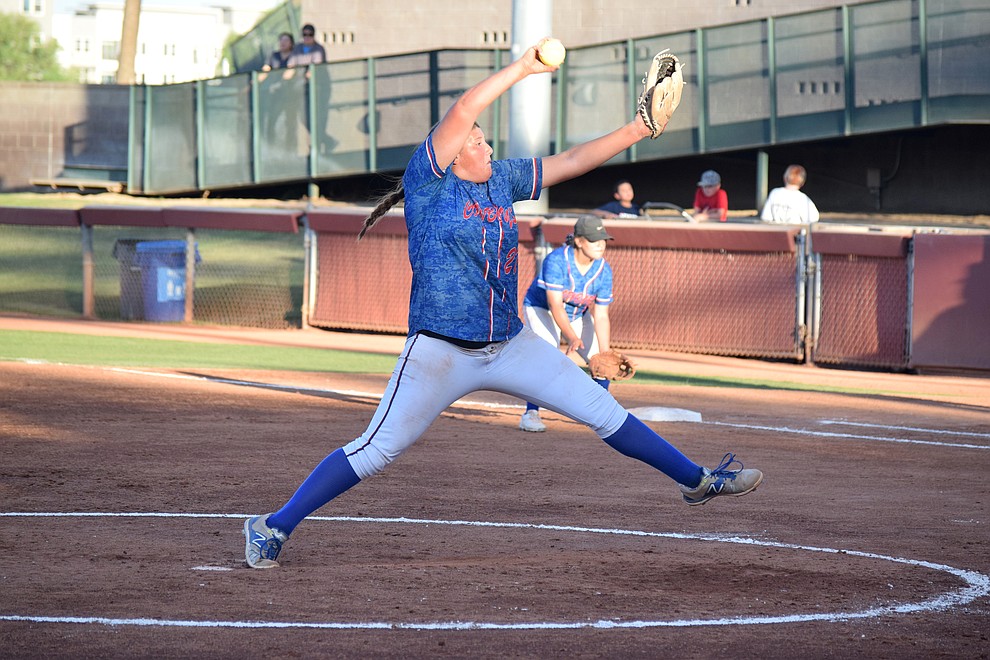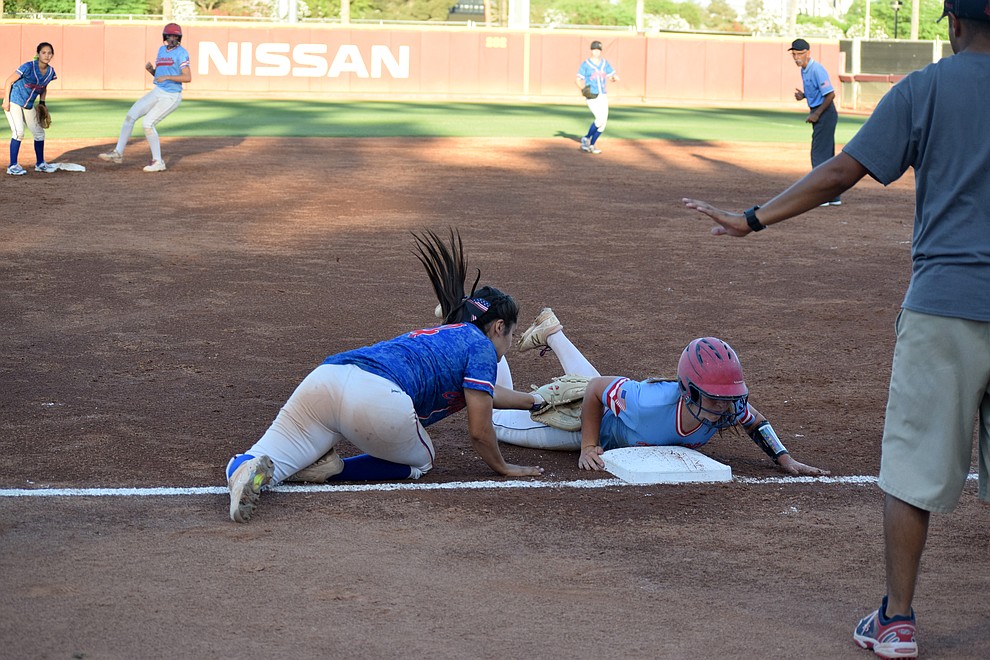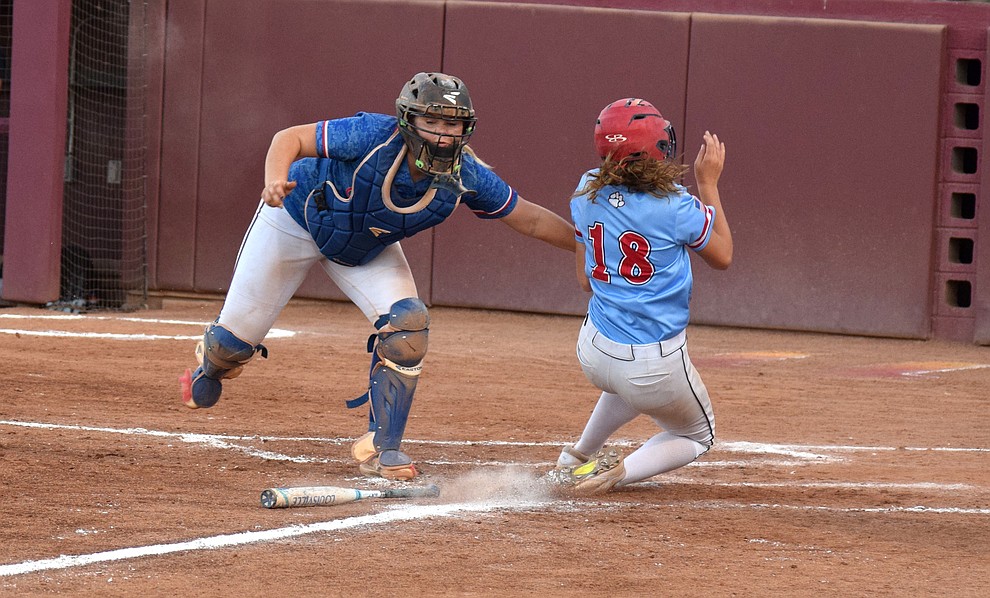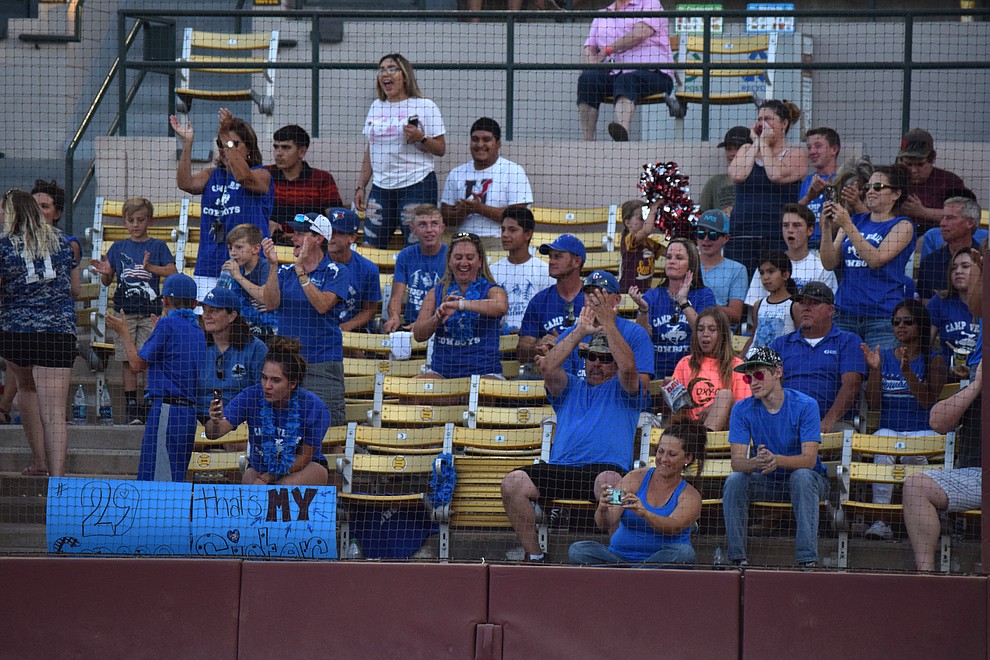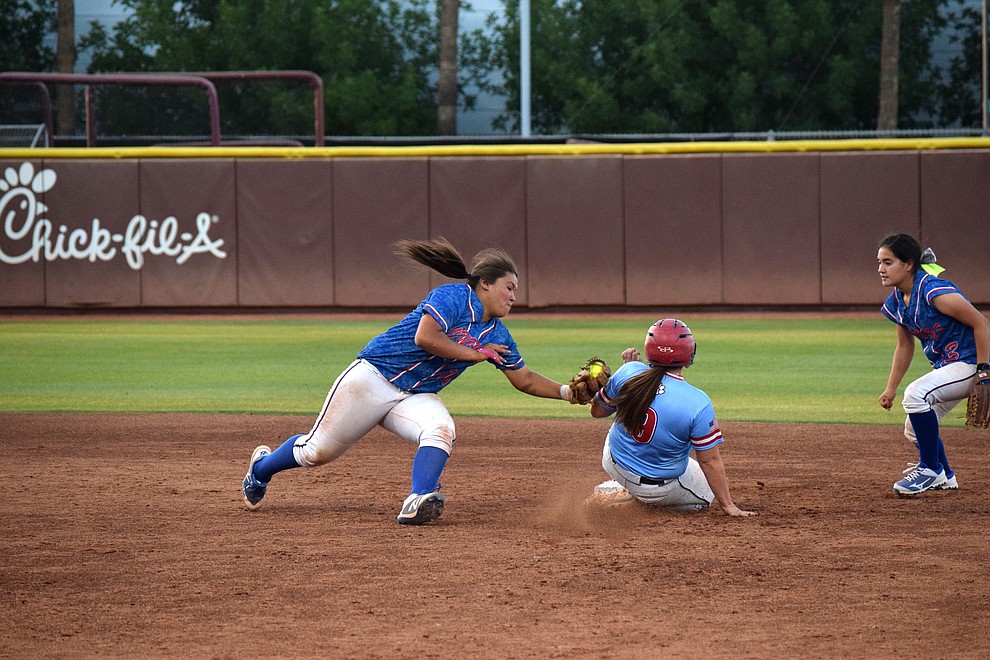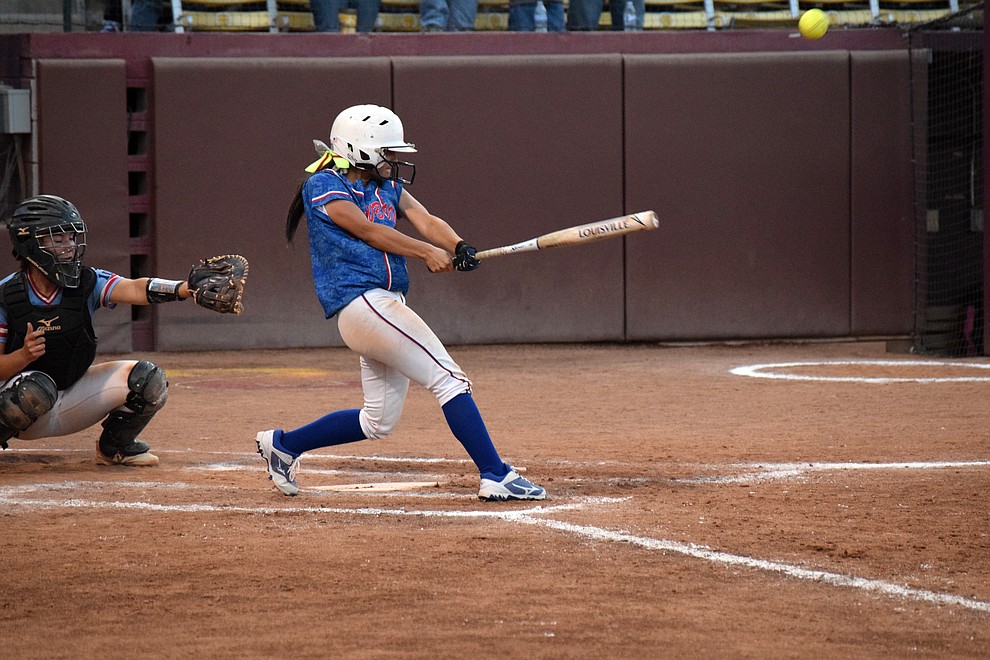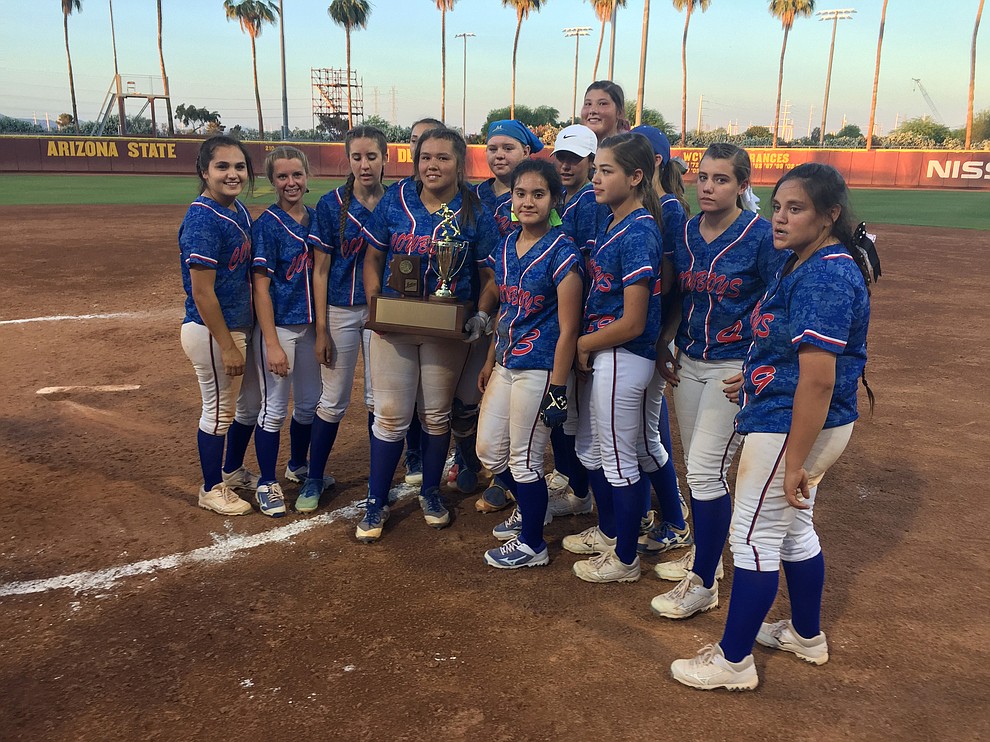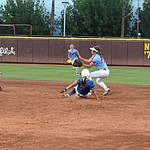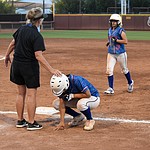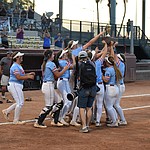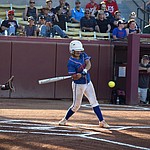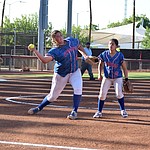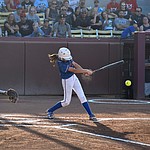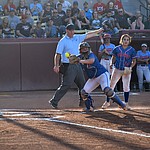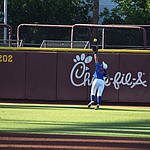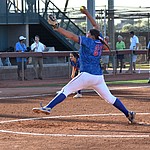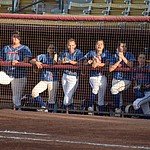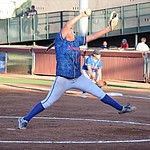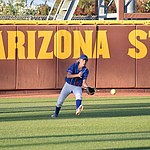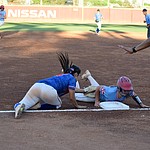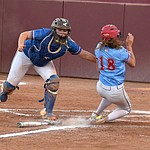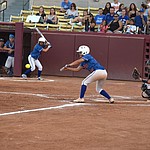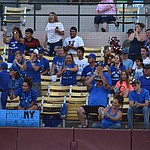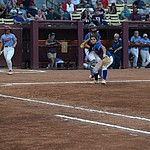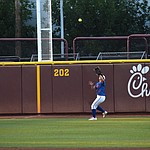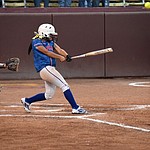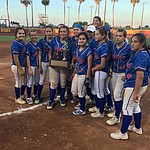 Benson finished the season 35-1-1, only tying El Paso, Texas East Lake and losing to Marana Mountain View, both in regular season tournament games. Mountain View is 5A.
The lose snaps Camp Verde's 15 game winning streak and is their first setback of the season in a conference game.
"We're young and so we were a little bit nervous coming out, and it took awhile to get them to get in their comfort zone," CV head coach Henry Smith said. "I think once we did that we did alright, it was just too little, too late."
Benson out hit the Cowboys 9-6 and Camp Verde committed four errors.
Bobcat freshman Emily Darwin drove in three runs, including a home run.
Junior Katie Sherman pitched a complete game for Benson, giving up six hits, three earned runs, two walks and striking out seven.
"She's a legit pitcher, that's why they're number one, that's why they're undefeated, so credit to our girls for getting hits off of her and putting up runs and much respect to her for doing her thing, that's what she's done all season and she's proven winner and she came in and beat us," Henry Smith said.
For Camp Verde, Finely went the distance, giving up 10 hits, six earned runs, two walks and striking out six over six innings.
"Jacy pitched a very good game," Henry Smith said. "They're a good team, they're number one for a reason, they're undefeated for a reason, you gotta give all the credit to them, they brought it and they held true to their ranking. It's tough to beat a team like that and to give up a couple errors like we did, it makes it even harder."
Camp Verde rallied in the sixth after sophomore outfielder Hailey Moore and freshman short stop Jenna Huey drove in runs with sacrifices. Then Finley had an RBI single.
"They're never going to quit, that's one thing that we teach them, how important it is to always stay in the game, stay fighting and be a student of the game and that's what they did and like I said, we figured it out, it was just too late," Henry Smith said. "I'm sure that Benson would've changed it up again on us and we would've had something else to figure out."
Camp Verde loaded the bases after their lead off batter in the sixth got on, leading to the rally.
"Whenever our lead off batters get on and start hitting, that's when the rest of our team starts bringing it together and gets some runs," Tyra Smith said.
However, the Bobcats shut down the Cowboys in the seventh inning to take retain the title. Benson has also won titles in 2011, 2008 and 2006.
Camp Verde softball at State
champions: 2009, 1981
runners up: 2018, 2016, 1995, 1994, 1992, 1991, 1989, 1987, 1982, 1980
Camp Verde won the state championship in 2009 and 1981 and also finished second in 2016, 1995, 1994, 1992, 1991, 1989, 1987, 1982 and 1980.
Henry Smith said the season was a success.
"We're still proud of them, they worked hard and they made it here, they made it to the big game, so we need to figure how to win it next year and the years following," Henry Smith said.
He agreed that Benson's experience last year in the title game helped them this year.
"It helps out a lot," Henry Smith said. "It helped us, we were here two years ago, and it helped me to let the girls know what it's going to be like."
Although the Cowboys were in the state title game only two years ago, they're a sophomore and freshman heavy team this year and only returned four players from the 2016 title game. Of the 15 Cowboys on the roster, 10 are freshmen or sophomores.
"I definitely wasn't as nervous as I was my freshman year but I really wanted it this year Unfortunately we didn't get it but it happens I guess," Tyra Smith said.
There were a lot of familiar faces in the stands to cheer on the Cowboys, including other Camp Verde coaches and Mingus Union coaches. Most of the crowd wore Camp Verde blue.
"I'm glad everybody came out to support us, it definitely feels good," Finley said.
Henry Smith said after the game the coaching staff reminded the Cowboys not to hang their head.
"We have a very young team, and we'll have pretty much the same exact team next year," Smith said. "We're a freshman, sophomore team, and we'll be back."
More like this story
SUBMIT FEEDBACK
Click Below to: