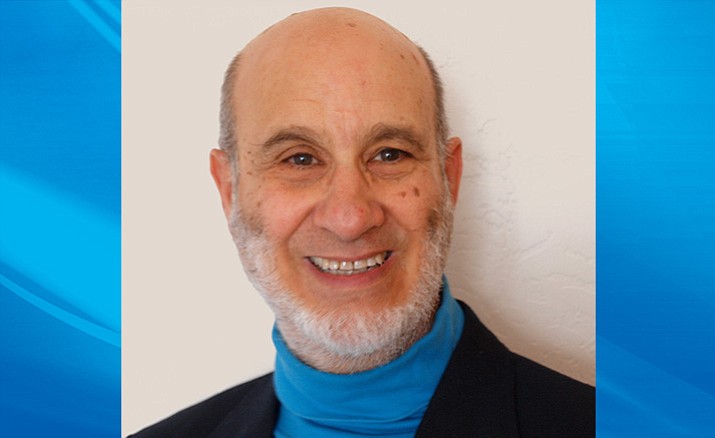 ---
---
The Cottonwood Community Band will be giving their last concert of the spring season Sunday, May 20th 3-4 p.m., at the Cottonwood Recreation Center, 150 S. 6th St. The band, under direction of Sy Brandon, will be featuring a new program of familiar music centered on the theme "Around the World". The previous music theme, "Americana" was used for the concerts in Camp Verde and Sedona in March of this year.

Brandon has graciously accepted the position as Director of the Cottonwood Community Band in January. He received his Bachelor of Science and Masters of Science degrees in Music Education from Ithaca College in New York, and went on to receive a Doctor of Musical Arts in Composition from the University of Arizona. Bringing over a half-century of varied professional experiences, Brandon applies this knowledge in selecting and conducting the music the band plays. In addition to his expertise, there are several musicians who have joined the all-volunteer band this year supplementing the quality of music being performed.
The selections the band will be playing will take you on a tour that will stimulate you to reminisce of almost forgotten times. Brandon will open the program with "Olympic Fanfare and Theme" by James Curnow. To follow, "Folk Dances", filled with humor and vitality, is one of the most popular and exciting works of Russian composer Dmitri Shostakovich arranged by James Curnow. "Antiqua Bay" by Ed Huckeby, a world-renowned composer of over 200 published works, wrote this outstanding composition with a delightful contemporary sound. A favorite by most, "West Side Story" was composed by Leonard Bernstein and arranged by W. J. Duthoit. The music is the gem of Broadway musicals. The conception of this musical began January 1949. The storyline about love and prejudice, along with the music underwent many controversial changes until the opening show was staged September 1957 in New York City with a run of 732 performances.


Other selections will be: "Clear Track Polka" by Eduard Strauss, son of Johann Strauss and arranged by Alfred Reed is a fast polka of which Eduard was most famous; "Finlandia" was composed by Jean Silbelius in 1899 and arranged by Lucien Cailliet. The music, known as Finland's second national anthem, is so powerfully patriotic and moving that it contains the spirit of Finland and is easily Sibelius most well-known and famous piece. It's exciting and emotional, packed with grand melodies and dramatic explosions. It's compelling listening. The composer gives each instrumental group a chance to shine and when all groups come together, it is a spectacular powerhouse; "Granada" by Agustin Lara, an accomplished Mexican composer with international fame has over 600 compositions to his credit. The music is arranged by Richard Frank Goldman.
"Granada" will be directed by Neil Manzenberger, Assistant Conductor. Neil comes to the band with over 40 years of varied musical experience. He obtained his Master's Degree from Ball State in Muncie, Indiana. Some of his many commitments at this time includes choir director for Verde Community Church; member of Verde Valley Voices and French horn player for the Cottonwood Community Band.
For the finale, what better way to end the trip then with a "Salute to Bob Hope" arranged by Warren Baker. The memorable songs for one of America's foremost showmen have been combined into an enjoyable medley that includes "Road to Morocco", "Moonlight Becomes You", "Buttons and Bows", and of course "Thanks for the Memory".

Musicians are invited to join the band. Information about the band may be found on the website, CottonwoodCommunityBand.org or chat with a band member after the concert with your questions or concerns.