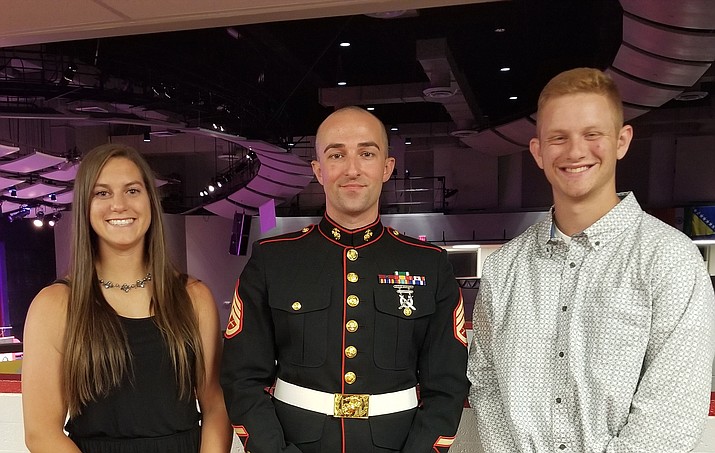 Originally Published: May 19, 2018 1:15 p.m.
Mingus Union seniors racked up almost $4.5 million in scholarships and Marauder athletes earned a lot of that.
Some scholarships of note include the Arizona Spirit Scholarship, which went to soccer player Ezekiel Behlow, the BBB Ethical Athlete Scholarship to cross country and track and field's Hannah DeVore and the Mary Hughes Memorial Award, to tennis player Pei-Wen Yang.
Football and baseball player Justin Link and volleyball, basketball and softball player Nikki Zielinski won the United States Marines Distinguished Athlete Award Link.
"That was really cool," Zielinski said. "I talked to Justin and he didn't know what it was about. It was an honor."